Mal Boyle's Placepot Picks
Placepot expert Mal Boyle brings you his analysis for Wednesday's meeting at Ludlow.
Ludlow. Click here to bet.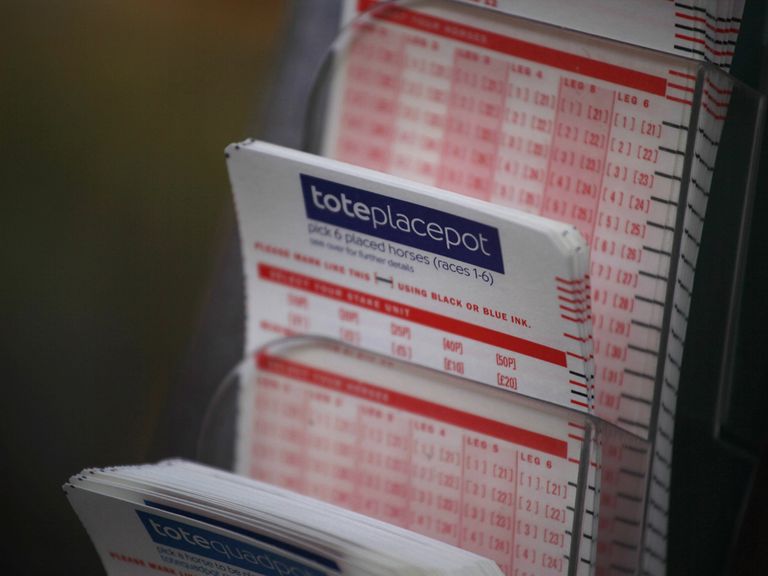 Each day Malcolm Boyle, the author of How To Win at the Tote Placepot and a former odds compiler, will give his unique analysis.
He'll assess the next day's leading meeting the previous afternoon/evening before posting selections the following morning, usually by 1000 BST.
New Sky Bet customers: Free £50 matched bet!

LUDLOW - OCTOBER 7

Last year's corresponding toteplacepot dividend:

2014: £162.40 (6 favourites - 2 winners - 1 placed - 3 unplaced)

2.10 The only meeting this season at Ludlow produced a toteplacepot dividend of £136.40, whilst the nine meetings this (calendar) year have yielded an average Placepot dividend of £131.99. The best dividend during the study period was at the first 2015 meeting on January 7th which paid £657.00 to a one pound stake. Upwards and onward by informing that trainer Harry Whittington saddled last year's 25/1 winner, with the trainer having offered the green light to his Rock Of Gibraltar newcomer DUKE OF MEDINA this time around. Dr Richard Newland's Duke Of Marmade debut bronze medallist DUKE STREET ran well enough at Market Rasen to suggest that this type of event was a realistic target in which to get off the mark. DYLAN'S STORM should take care of the other two declarations.

Favourite factor: Three favourites have won via the last 12 contests, during which time four gold medallists have scored at 25/1-25/1-20/1-11/1. Only four of the 12 market leaders have claimed toteplacepot positions during the period.

Ludlow record of runners in the first race:

No Qualifiers

2.45 There is no other way than to start with Evan Williams (IN ON THE ACT) in the second race on the card. Evan held 13 options on the card at the penultimate entry stage but has trimmed his team down to five. Two years ago at this meeting, Evan secured a 741/1 four timer and followed that up last year with a 42/1 treble. A victory in this event with last year's inaugural favourite started the ball rolling for Evan and IN ON THE ACT has a decent chance here, though with four top trainers represented this time around, nothing can be taken for granted. Connections might have most to fear from SAMTU on this occasion, though David Simcock's only runner at the track this season was returned as a beaten favourite. That said, Evan 'only' saddled one (11/2) winner at the said (May 10th) meeting via six runners.

Favourite factor: Last year's inaugural 2/7 market leader duly obliged.

Ludlow record of runners in the first race:

No Qualifiers

3.15 Seven-year-olds have (maybe coincidentally) won both renewals but either way, this year's two vintage representatives DREAMSOFTHREATRE and AZURE FLY have undeniable chances, especially from a toteplacepot perspective. Jonjo's first named hat trick seeker is the marginal call with Barry Geraghty coming over to ride the King's Theatre raider, with the likes of KING MASSINI and ROCKITEER offering alternative each way options in an interesting renewal. SYBARITE (see positive stats below) is also added to the overnight mix. It would be churlish of yours truly to ignore RIO MILAN with Fergal O'Brien saddling his only runner at Ludlow on Wednesday having scored with his only two representatives at the track this season via 14/1 and 8/1 gold medallists.

Favourite factor: Both (7/4 & 15/8) favourites have won thus far.

Ludlow record of runners in the third race:

Best Boy Barney (2 run - unplaced)
Sybarite (1 run - won)
Dreamsoftheatre (3 runs - all unplaced)
Firm Order (3 runs - 1 win - 1 placed - 1 unplaced)
Allthekingshorses (1 run - placed)
Rockiteer (14 runs - 4 wins - 4 placed - 6 unplaced)
Lemony Bay (1 run - won)
Rio Milan (4 runs - 2 wins - 1 placed - 1 unplaced)
Highway Code (5 runs - No wins - 1 placed - 4 unplaced)
King Massini (6 runs - 2 wins - 1 placed - 3 unplaced)

3.50 LOYAUTE is the 16/1 rank outsider in the trade press betting at the overnight stage, though with Chris Down having won with his only runner at the track this season, the course winner could prove to be one of the better long shots on the card. I said much the same thing about Beach Bar at Leicester on Tuesday before he obliged at 8/1. More logical winners in the line up include STILL BELIEVING (Evan Williams has saddled the winner of both renewals to date - albeit via the same horse), JEAN FLEMING and LILY WAUGH.

Favourite factor: One of the 7/2 inaugural joint favourites finished in the frame without winning in a short field race in 2013, whilst last year's 9/4 market leaders scraped into the frame via a bronze medal effort in a 'dead eight' contest.

Ludlow record of runners in the fourth race:

Loyaute (2 runs - 1 win & 1 unplaced)
Lily Waugh (1 run - placed)
A Shade Of Bay (1 run - placed)
Jean Fleming (1 run - unplaced)
Still Believing (7 runs - 1 win - 3 placed - 3 unplaced)
Annaluna (4 runs - 1 win & 3 unplaced)

4.25 This is another race on the card in which Evan Williams has won both races to date with the trainer offering the green light to ALLEZ VIC on this occasion. Evan's nine-year-old Old Vic gelding has won his four races under different conditions whereby it matters not whether the heavy downpours which hit many parts of England on Tuesday developed over Ludlow prior to flag fall. CUT THE CORNER and HEPIJEU are pretty exposed this season already but there is no sign of their half decent form lines wavering at present. Similar comments apply to Jayo Time I guess, though the six-year-old comes to the gig as a beaten favourite this time around.

Favourite factor: Both (11/8 & 11/10) favourites have finished out with the washing to date.

Ludlow record of runners in the fifth race:

Foxtail Hill (2 runs - both unplaced)
King Alfonso (2 runs - 1 win & 1 unplaced)

5.00 Two of the last three runners saddled by Gordon Elliott had won at the time of writing with the third inmate having secured a silver medal. Gordon has declared just one runner on the card (a rare event when his stock cross the Irish Sea) whereby the chance of AN CAPALL MOR is very much respected. Others to consider in the toteplacepot finale include ARTHAMINT, THE BUGLER and GRAMS AND OUNCES.

Favourite factor: Search parties are still out looking for last years inaugural beaten (15/8) favourite.

Ludlow record of runners in the toteplacepot finale:

An Capall Mor (1 run - unplaced)
Grams And Ounces (2 runs - 1 win & 1 unplaced)
Ladies Dancing (2 runs - both placed)
Mandy's Boy (1 run - won)
Arthamint (3 runs - 1 win & 2 unplaced)
Moojaned (1 run - placed)

All references to placed horses on these pages are based on an exact science regarding general place terms offered by bookmakers and totepool.com

** = joint favourite; *** = co-favourite (where applicable).

Trainers with their relevant number of runners on the Ludlow card on Wednesday

5--Evan Williams
3--Chris Down
3--Charlie Longsdon
3--Dan Skelton
2--Kim Bailey
2--Henry Daly
2--David Evans
2--Tom Lacey
2--Emma Lavelle
2--Kerry Lee
2--Dr Richard Newland
2--Jeremy Scott
2--Nigel Twiston-Davies
2--Tim Vaughan
1--Peter Bowen
1--Jim Boyle
1--Dai Burchell
1--David Dennis
1--Alexandra Dunn
1--Gordon Elliott
1--Steve Flook
1--Grace Harris
1--Nicky Henderson
1--Philip Hobbs
1--Anthony Honeyball
1--Emma Lavelle
1--Phil Middleton
1--Fergal O'Brien
1--Jonjo O'Neill
1--Oliver Sherwood
1--Ralph J Smith
1--Jamie Snowden
1--Lucy Wadham
1--Paul Webber
1--Harry Whittington

55 declared runners

2015 average toteplacepot returns thus far (1135 meetings):
Four meetings with no favourites in the frame: £924.37 (4)
1 race with at least one favourite in the frame: £1,473.81 (25)
2 races with at least one favourite in the frame: £1,000.45 (114)
3 races with at least one favourite in the frame: £472.66 (299)
4 races with at least one favourite in the frame: £276.45 (365)
5 races with at least one favourite in the frame: £66.85 (250)
6 races with at least one favourite in the frame: £18.72 (77)
One meeting was abandoned after two races - left out of these calculations

Flat venues:
Total Flat meetings (£393.97 - 512 meetings - Average Placepot dividends)
Ascot (£658.33--17 meetings)
Ayr (£591.97--16 meetings)
Bath (£175.16--20 meetings)
Beverley (£372.94--20 meetings)
Brighton (£1,089.13--19 meetings)
Carlisle (£225.47--13 meetings)
Catterick (£345.78--14 meetings)
Chepstow (£88.73--16 meetings)
Chester (£182.88--15 meetings)
Doncaster (£562.79--21 meetings)
Epsom (£662.30--11 meetings)
Ffos Las (£291.89--7 meetings)
Goodwood (£198.50--18 meetings)
Hamilton (£306.82--18 meetings)
Haydock (£413.04--22 meetings)
Leicester (£311.95--18 meetings)
Lingfield (£337.58--7 meetings)
Musselburgh (£603.94--16 meetings)
Newbury (£1,181.62--16 meetings)
Newcastle (£395.84--16 meetings)
Newmarket (July)--£428.33--20 meetings)
Newmarket (Rowley Mile)--£140.30--14 meetings)
Nottingham (£303.44--19 meetings)
Pontefract (£600.58--15 meetings)
Redcar (£122.39--15 meetings)
Ripon (£173.93--16 meetings)
Salisbury (£75.91--15 meetings)
Sandown (£127.88--16 meetings)
Thirsk (£167.90--16 meetings)
Wetherby (£19.10--4 meetings)
Windsor (£144.69--25 meetings)
Yarmouth (£100.40--3 meetings)
York (£1,035.55--15 meetings)

All-weather venues:
Total A/W meetings (£263.12 - 224 meetings - Average Placepot dividends)
Chelmsford (£282.15--39 meetings)
Kempton (£171.45--41 meetings)
Lingfield (£447.29--47 meetings)
Southwell (£413.50--28 meetings)
Wolverhampton (£165.21--69 meetings)

National Hunt venues:
Total NH meetings (£358.39 - 385 meetings - Average Placepot dividends)
Aintree (£331.40--5 meetings)
Ascot (£264.97--3 meetings)
Ayr (£413.90--9 meetings)
Bangor (£1,220.93--10 meetings)
Carlisle (£122.35--6 meetings)
Cartmel (£279.53--8 meetings)
Catterick (£95.21--6 meetings)
Cheltenham (£257.30--9 meetings)
Chepstow (£295.57--10 meetings)
Doncaster (£161.87--6 meetings)
Exeter (£402.00--10 meetings)
Fakenham (£215.32--9 meetings)
Ffos Las (£132.92--10 meetings)
Fontwell (£222.96--15 meetings)
Haydock (£469.17--4 meetings)
Hexham (£154.33--11 meetings)
Huntingdon (£122.41--10 meetings)
Kelso (£97.08--9 meetings)
Kempton (£70.29--8 meetings)
Leicester (£82.10--5 meetings)
Lingfield (£85.65--2 meetings)
Ludlow (£131.99--9 meetings)
Market Rasen (£219.41--16 meetings)
Musselburgh (£98.40--6 meetings)
Newbury (£153.73--7 meetings)
Newton Abbot (£2,434.75--15 meetings)
Newcastle (£201.99--7 meetings)
Perth (£116.88--14 meetings)
Plumpton (£373.19--11 meetings)
Sandown (£321.09--6 meetings)
Sedgefield (£91.62--13 meetings)
Southwell (£478.53--15 meetings)
Stratford (£393.22--16 meetings)
Taunton (£248.98--12 meetings)
Towcester (£80.08--7 meetings)
Uttoxeter (£520.66--18 meetings)
Warwick (£954.92--12 meetings)
Wetherby (£666.03--8 meetings)
Wincanton (£575.61--10 meetings)
Worcester (£156.72--17 meetings)

Mixed Turf & A/W Flat meeting:
Lingfield (£394.02--13 meetings)

Mixed NH & Flat meeting:
Haydock (£1551.00--1 meeting)

The average toteplacepot dividend in 2015 stands at £371.78 (1135 meetings) up to and including Monday October 5