Mal Boyle's Placepot picks
Our Placepot expert Mal Boyle reveals his analysis ahead of Monday's meeting at Plumpton.
Plumpton. Click here to bet.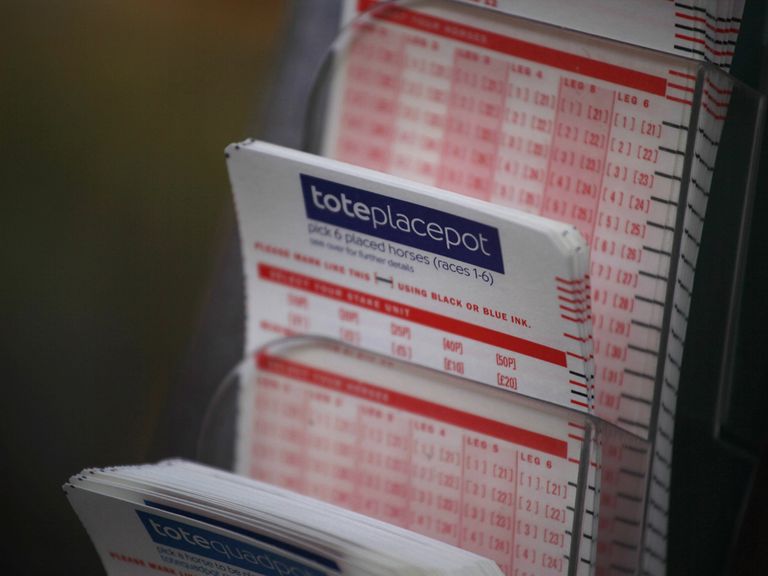 Each day Malcolm Boyle, the author of How To Win at the Tote Placepot and a former odds compiler, will give his unique analysis.
He'll assess the next day's leading meeting the previous afternoon/evening before posting selections the following morning, usually by 1000 GMT.
New Sky Bet customers: Free £50 matched bet!

PLUMPTON - NOVEMBER 29

Last year's corresponding toteplacepot dividend:

2014: £34.40 (6 favourites - 1 winner - 3 placed - 2 unplaced)

1.10 Last year's 4/1 winner was the call on the day and hoping to follow up successfully, I have 'short listed' WILLIAM H BONNEY, GRANDASOWT and MISSILE MAN for the opening assignment. Alan King secured the Hennesey Gold Cup on Saturday and with the trainer usually coming good at this time of year, thousands of punters will latch onto his dual beaten favourite WILLIAM H BONNEY who can atone for losses in this company.

Favourite factor: All four favourites have secured toteplacepot positions, statistics which include two (11/4 & 4/7) winners.

Plumpton record of course winners in the first race:

1/2 - Missile Man

1.40 An exceptionally poor turnout for this event which the useful Chris Pea Green won last last year with stable companion and course winner VIOLET DANCER seemingly only having to jump round safely in order to win. Jamie Moore interestingly takes the mount on what appears to be his only serious rival, namely EXITAS.

Favourite factor: Last year's 1/6 favourites duly obliged for the Gary Moor team who secured a near 5/1 double on the opening two races on the 2014 card.

Plumpton record of course winners in the second race:

1/2 - Violet Dancer

2.10 All three winners have carried 11-4 or less to victory including last years's 10/1 winner Grape Tree Flame who was short listed by this columnist. The Nigel Twiston-Davies mare MILLICENT SILVER was an 11 lengths winner on soft ground at Uttoxeter last time out which suggests that this assignment should be within reach though that said, TAMBURA won the last race on the corresponding card last year whereby the five-year-old cannot be overlooked at the overnight stage, especially having been a previous heavy ground gold medallist. PRINCESS TARA completes my trio against the remaining four declarations.

Favourite factor: All three market leaders have secured toteplacepot positions thus far, statistics which include two successful (9/4 & 15/8) favourites.

Plumpton record of course winners in the third race:

1/8 - Cannon Fodder
1/3 - Strange Bird
1/4 - Tambura

2.40 ZERO VISIBILITY has his ground and Adam Wedge should get a decent tune out of the eight-year-old in this grade. Alex Dunn's Classic Cliche gelding has been given an obvious chance here, with connections probably fearing MY LORD and DUDE ALERT more than most.

Favourite factor: Last year's inaugural 11/10 market leader found the third favourite (9/2 chance) too good for her when securing a toteplacepot position.

Plumpton record of course winners in the fourth race:

1/5 - Clonusker
1/3 - Proud Times

3.10 Four of the six winners carried a maximum weight of eleven stones, whereby LEITH HILL LEGASI, course and distance winner RED ANCHOR and EASTERN WITNESS should get us safely through to the toteplacepot finale, if were were still 'live' coming into this penultimate event.

Favourite factor: Five of the eight market leaders have secured toteplacepot positions via six renewals thus far, statistics which include three (5/4 - 7/4 - 7/2) winners.

Plumpton record of course winners in the fifth race:

1/9 - Red Anchor

3.40 Four-year-olds lead the five-year-olds 4-2 via the six renewals to date in a race restricted to just the two vintage representatives. Four-year-olds also hold a 12-5 lead in the toteplacepot division, despite the lesser ratio of 48.4% of the total number of runners thus far. RELIGHT THE FIRE and MIDNIGHT TUNE have run well enough to date to suggest that they can win the race between them to maintain the edge for the junior representatives, let alone secure toteplacepot positions.

Favourite factor: Two of the six favourites secured toteplacepot positions by winning their respective events.

Plumpton record of course winners in the toteplacepot finale:

No qualifiers

All references to placed horses on these pages are based on an exact science regarding general place terms offered by bookmakers and totepool.com

** = joint favourite; *** = co-favourite (where applicable).

Trainers with their relevant number of runners on the Plumpton card on Monday

3 - Jim Best
3 - Charlie Longsdon
2 - Peter Bowen
2 - Zoe Davison
2 - Linda Jewell
2 - Gary Moore
2 - Daniel O'Brien
2 - Richard Rowe
1 - George Baker
1 - Heather Dalton
1 - Geoff Deacon
1 - Alexandra Dunn
1 - Nick Gifford
1 - Chris Gordon
1 - Warren Greatrex
1 - Mark Hoad
1 - Anthony Honeyball
1 - John Jenkins
1 - Alan King
1 - Michael Madgwick
1 - G C Maundrell
1 - Phil Middleton
1 - Neil Mulholland
1 - Seamuis Mullins
1 - Anna Newton-Smith
1 - Denis Quinn
1 - Michael Scudamore
1 - Ali Stronge
1 - Nigel Twiston-Davies
1 - Sheena West
1 - Evan Williams
1 - Venetia Williams

42 declared runners

2015 average toteplacepot returns thus far (1323 meetings):
Four meetings with no favourites in the frame: £924.37 (4)
1 race with at least one favourite in the frame: £1,384.51 (28)
2 races with at least one favourite in the frame: £998.44 (133)
3 races with at least one favourite in the frame: £487.18 (344)
4 races with at least one favourite in the frame: £255.13 (441)
5 races with at least one favourite in the frame: £65.78 (290)
6 races with at least one favourite in the frame: £17.69 (82)
One meeting was abandoned after two races - left out of these calculations

Flat venues:
Total Flat meetings (£398.71 - 551 meetings - Average Placepot dividends)
Ascot (£625.80 - 18 meetings)
Ayr (£831.15 - 17 meetings)
Bath (£179.15 - 21 meetings)
Beverley (£372.94 - 20 meetings)
Brighton (£990.82 - 21 meetings)
Carlisle (£225.47 - 13 meetings)
Catterick (£426.55 - 17 meetings)
Chepstow (£88.73 - 16 meetings)
Chester (£182.88 - 15 meetings)
Doncaster (£567.63 - 24 meetings)
Epsom (£662.30 - 11 meetings)
Ffos Las (£291.89 - 7 meetings)
Goodwood (£222.90 - 19 meetings)
Hamilton (£306.82 - 18 meetings)
Haydock (£404.53 - 23 meetings)
Leicester (£359.67 - 21 meetings)
Lingfield (£337.58 - 7 meetings)
Musselburgh (£569.12 - 17 meetings)
Newbury (£1,092.40 - 18 meetings)
Newcastle (£395.84 - 16 meetings)
Newmarket (July) - £428.33 - 20 meetings)
Newmarket (Rowley Mile) - £188.64 - 19 meetings)
Nottingham (£312.75 - 23 meetings)
Pontefract (£580.97 - 16 meetings)
Redcar (£115.34 - 18 meetings)
Ripon (£173.93 - 16 meetings)
Salisbury (£74.15 - 16 meetings)
Sandown (£127.88 - 16 meetings)
Thirsk (£167.90 - 16 meetings)
Wetherby (£19.10 - 4 meetings)
Windsor (£143.50 - 28 meetings)
Yarmouth (£100.40 - 3 meetings)
York (£964.10 - 17 meetings)

All-weather venues:
Total A/W meetings (£257.39 - 278 meetings - Average Placepot dividends)
Chelmsford (£256.53 - 52 meetings)
Kempton (£168.33 - 51 meetings)
Lingfield (£389.26 - 57 meetings)
Southwell (£372.99 - 32 meetings)
Wolverhampton (£164.59 - 86 meetings)

National Hunt venues:
Total NH meetings (£353.27 - 485 meetings - Average Placepot dividends)
Aintree (£635.58 - 7 meetings)
Ascot (£290.57 - 6 meetings)
Ayr (£318.04 - 12 meetings)
Bangor (£1,055.03 - 12 meetings)
Carlisle (£172.06 - 10 meetings)
Cartmel (£279.53 - 8 meetings)
Catterick (£95.21 - 6 meetings)
Cheltenham (£953.55 - 14 meetings)
Chepstow (£275.36 - 14 meetings)
Doncaster (£161.87 - 6 meetings)
Exeter (£295.26 - 15 meetings)
Fakenham (£200.52 - 12 meetings)
Ffos Las (£152.36 - 12 meetings)
Fontwell (£204.86 - 19 meetings)
Haydock (£337.65 - 6 meetings)
Hexham (£137.90 - 14 meetings)
Huntingdon (£109.43 - 14 meetings)
Kelso (£89.08 - 11 meetings)
Kempton (£61.29 - 11 meetings)
Leicester (£98.63 - 6 meetings)
Lingfield (£85.65 - 2 meetings)
Ludlow (£280.87 - 15 meetings)
Market Rasen (£197.85 - 19 meetings)
Musselburgh (£81.89 - 8 meetings)
Newbury (£148.11 - 8 meetings)
Newton Abbot (£2,285.82 - 16 meetings)
Newcastle (£201.99 - 7 meetings)
Perth (£116.88 - 14 meetings)
Plumpton (£303.22 - 14 meetings)
Sandown (£387.00 - 7 meetings)
Sedgefield (£126.59 - 17 meetings)
Southwell (£480.30 - 18 meetings)
Stratford (£361.00 - 18 meetings)
Taunton (£219.21 - 14 meetings)
Towcester (£897.77 - 9 meetings)
Uttoxeter (£441.21 - 22 meetings)
Warwick (£823.83 - 14 meetings)
Wetherby (£454.07 - 13 meetings)
Wincanton (£473.02 - 14 meetings)
Worcester (£140.67 - 20 meetings)

Mixed Turf & A/W Flat meeting:
Lingfield (£394.02 - 13 meetings)

Mixed NH & Flat meeting:
Haydock (£1551.00 - 1 meeting)

The average toteplacepot dividend in 2015 stands at £362.27 (1323 meetings) up to and including Thursday November 26