Mal Boyle's Placepot Picks
Our Placepot expert Mal Boyle reveals his selections ahead of Friday evening's meeting at Goodwood.
Goodwood. Click here to bet.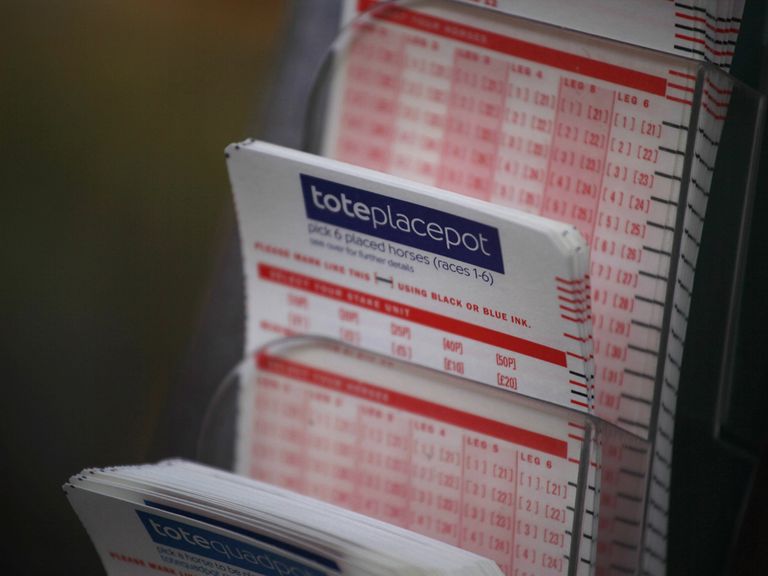 Each day Malcolm Boyle, the author of How To Win at the Tote Placepot and a former odds compiler, will give his unique analysis.
He'll assess the next day's leading meeting the previous afternoon/evening before posting selections the following morning, usually by 1000 BST.
New Sky Bet customers: Free £50 matched bet!
Goodwood Selections
Race 1 (5.00pm): 1 (Be Bold), 5 (Some Show) & 8 (Tidal's Baby)
Race 2 (5.35pm): 2 (Hairdryer) & 3 (King Of Dreams)
Race 3 (6.05pm): 3 (Scarlet Dragon), 1, (Carrington) & 2 (Imperious One)
Race 4 (6.40pm): 6 (Sweetly Does It), 3, (Bizzario) & 5 (Albert Herring)
Race 5 (7.10pm): 1 (Saucy Minx), 2 (Lisamour) & 4 (Assault On Rome)
Race 6 (7.45pm): 3 (Uncle Dermot) & 2 (Avalanche Express)

Last year's corresponding toteplacepot dividend:

2014: £15.80 (7 favourites - 1 winner - 5 placed - 1 unplaced)

5.00 Three-year-olds come to the gig on a hat trick having secured four of the last six renewals. BE BOLD and SOME SHOW represent the vintage this time around, with Richard Hannon's recent winner BE BOLD being the marginal call, despite 'earning' a penalty for his recent (heavy ground) Newbury success. Tom Marquand negates half of the six pound hike via his claim and with Richard having saddled last year's winner, BE BOLD should certainly claim a toteplacepot position with showers adding further moisture to the projected soft ground at the time of writing. SOME SHOW has earned a medal of each colour via six assignments to date and her Bath seasonal debut should have put the Showcasing filly spot on for this contest. If the junior raiders are to be denied, TIDAL'S BABY could prove to be the joker in the pack.

'Favourite factor': Six renewals have slipped by since the only successful (4/1) favourite emerged in the opening evening during the last decade. Four of the eight winners were returned in double figures. That said, six of the 10 favourites during the period secured toteplacepot positions.

Goodwood record of runners in the opening race:

Be Bold (1 run - unplaced)
Pettochside (2 runs - No wins - 1 placed - 1 unplaced)
Rocket Bob (1 run - unplaced)
Tidal's Baby (4 runs - 1 win - 1 placed - 2 unplaced)

5.35 Brian Meehan (OCEAN JIVE) is the only represented trainer to have won this event (via three renewals) to date, though Brian's Norse Dancer colt will have to step up on his Salisbury debut effort to become competitive in this grade/company I'll wager. That said, Norse Dancer stock have as good a record on this type of ground as on any other going from a percentage perspective, whereby Jim Crowley's mount is not entirely dismissed. Epsom Derby winner Motivator gained three of his four victories on soft ground whereby HAIRDRYER is added into the equation alongside KING OF DREAMS, albeit the 8/15 favourite failed to score on his debut at Windsor. The experience will surely not be lost on this very expensive purchase.

'Favourite factor': Two of the three market leaders have claimed toteplacepot positions, statistics which include one (6/5) gold medallist.

Goodwood record of runners in the second race:

Hairdryer (1 run - unplaced)

6.05 The promise of SCARLET DRAGON who had finished third on debut here at Goodwood under yielding conditions was confirmed on his subsequent start when scoring at Leicester under opposite conditions. Scarlet Dragon's dad Sir Percy won on soft ground over course and distance in the Group 2 'Vintage Stakes', whereby Eve Johnson Houghton's March foal is the first name on my team sheet. CARRINGTON is proving to be a consistent type from a toteplacepot position, though connections will be expecting another victory to be forthcoming if the New Approach colt is to reach full potential. One A/W success to date needs to be supplemented on turf sooner rather than later. IMPERIOUS ONE is probably worth another chance following his Nottingham defeat.

'Favourite factor': This is a new race on the Goodwood card.

Goodwood record of runners in the third race:

Scarlet Dragon (1 run - placed)

6.40 Stuart Williams has saddled both winners thus far, whereby it's hardly surprising that the trainer has offered the green light to SWEETLY DOES IT on behalf of the yard. Stuart's Shirocco filly showed improved form under yielding conditions last time out, though further improvement is needed here. That said, Stuart two winners in this contest scored at 20/1 and 7/1 whereby we should respect the chance of his chosen representative. More logical winners via the form book include BIZZARIO and ALBERT HERRING from my viewpoint in a race which has 'bookmaker's result' written all over it.

'Favourite factor': Both favourites have secured toteplacepot positions without winner their respective events.

Goodwood record of runners in the fourth race:

Bizzario (1 run - unplaced)

7.10 SAUCY MINX is the only course and distance winner on the card having secured this prize twelve months ago and her 1/1 ratio is the relevant sector at the end of the analysis relates to one success from one run at this trip at the track. Her other victories at Goodwood have been gained over seven furlongs. Amanada Perret's Dylan Thomas filly is asked to carry an additional eight pounds this time around via a nine point higher mark. LISAMOUR is the only runner in the line up without experience here at Goodwood, though her soft ground victory at Salisbury last year puts her right in the mix. ASSAULT ON ROME could prove difficult to catch if offered a soft lead.

'Favourite factor': Last year's inaugural 11/4 favourite finished last of seven.

Goodwood record of runners in the fifth race:

Saucy Minx (8 runs - 3 wins & 5 unplaced)
Edge Of Heaven (1 run - unplaced)
Assault On Rome (2 runs - both unplaced)
Volunteer Point (2 runs - No wins - 1 placed - 1 unplaced)

7.45 Conditions have come right for UNCLE DERMOT and with Brendan Powell turning out regular winners this month (producing 35 points of level stake profit at the time writing), Oisin Murphy's mount appears to be the horse to beat in the toteplacepot finale. MAC'S POWER returns to the scene of one of his best ever efforts, having finished third in the Steward's Cup four years ago. Others to consider include AVALANCHE EXPRESS and EMBANKMENT.

'Favourite factor': Last year's 3/1 favourite secured a toteplacepot position despite being beaten two lengths by the winner.

Goodwood record of runners in the toteplacepot finale:

Uncle Dermot (1 run - placed)
Velociter (1 run - unplaced)
Mac's Power (3 runs - No wins - 1 placed - 2 unplaced)

Course and distance winners in toteplacepot races at Goodwood on Friday:

1/1 - Saucy Minx - 7.10

** = joint favourite; *** = co-favourite (where applicable).

Trainers with their relevant number of runners on the Goodwood card on Friday

4--Richard Hannon
4--Mark Johnston
3--Mick Channon
2--John Bridger
2--Eve Johnson Houghton
2--Willie Musson
2--Amanda Perrett
2--Jonathan Portman
1--Charlie Appleby
1--Michael Attwater
1--Ralph Beckett
1--Lee Carter
1--Henry Candy
1--Tony Carroll
1--Paul Cole
1--Harry Dunlop
1--Chris Gordon
1--Ron Harris
1--Charlie Hills
1--William Knight
1--Michael Madgwick
1--Brian Meehan
1--Laura Mongan
1--Gary Moore
1--William Muir
1--Brendan Powell
1--David Simcock
1--Sir Michael Stoute
1--Stuart Williams

42 declared runners

2015 average toteplacepot returns thus far (971 meetings):
Four meetings with no favourites in the frame: £924.37 (4)
1 race with at least one favourite in the frame: £1,643.47 (21)
2 races with at least one favourite in the frame: £1,059.56 (93)
3 races with at least one favourite in the frame: £477.93 (259)
4 races with at least one favourite in the frame: £293.54 (315)
5 races with at least one favourite in the frame: £70.10 (200)
6 races with at least one favourite in the frame: £18.96 (70)
One meeting was abandoned after two races - left out of these calculations

All references to placed horses on these pages are based on an exact science regarding general place terms offered by bookmakers and totepool.com

Flat venues:
Total Flat meetings (£410.24--412 meetings)
Ascot (£637.05--13 meetings)
Ayr (£621.48--12 meetings)
Bath (£133.86--15 meetings)
Beverley (£452.77--15 meetings)
Brighton (£1,201.32--17 meetings)
Carlisle (£202.39--11 meetings)
Catterick (£389.47--11 meetings)
Chepstow (£84.58--13 meetings)
Chester (£184.89--12 meetings)
Doncaster (£367.90--17 meetings)
Epsom (£808.58--7 meetings)
Ffos Las (£386.28--5 meetings)
Goodwood (£156.37--13 meetings)
Hamilton (£371.83--13 meetings)
Haydock (£422.83--17 meetings)
Leicester (£335.73--16 meetings)
Lingfield (£337.58--7 meetings)
Musselburgh (£552.11--11 meetings)
Newbury (£1,346.82--14 meetings)
Newcastle (£405.15--13 meetings)
Newmarket (July)--£466.32--18 meetings)
Newmarket (Rowley Mile)--£136.75--9 meetings)
Nottingham (£313.36--18 meetings)
Pontefract (£468.58--12 meetings)
Redcar (£122.53--11 meetings)
Ripon (£170.08--14 meetings)
Salisbury (£86.70--12 meetings)
Sandown (£140.94--14 meetings)
Thirsk (£179.00--14 meetings)
Wetherby (£19.10--4 meetings)
Windsor (£160.84--22 meetings)
York (£1,055.31--14 meetings)

All-weather venues:
Total A/W meetings (£279.88--200 meetings)
Chelmsford (£323.49--33 meetings)
Kempton (£187.67--33 meetings)
Lingfield (£448.16--45 meetings)
Southwell (£413.50--28 meetings)
Wolverhampton (£167.98--61 meetings)

National Hunt venues:
Total NH meetings (£378.67--345 meetings)
Aintree (£331.40--5 meetings)
Ascot (£264.97--3 meetings)
Ayr (£413.90--9 meetings)
Bangor (£1,324.18--9 meetings)
Carlisle (£122.35--6 meetings)
Cartmel (£323.20--6 meetings)
Catterick (£95.21--6 meetings)
Cheltenham (£257.30--9 meetings)
Chepstow (£318.67--9 meetings)
Doncaster (£161.87--6 meetings)
Exeter (£419.99--10 meetings)
Fakenham (£215.32--9 meetings)
Ffos Las (£132.92--10 meetings)
Fontwell (£253.17--12 meetings)
Haydock (£469.17--4 meetings)
Hexham (£181.43--9 meetings)
Huntingdon (£113.25--8 meetings)
Kelso (£113.90--7 meetings)
Kempton (£70.29--8 meetings)
Leicester (£82.10--5 meetings)
Lingfield (£85.65--2 meetings)
Ludlow (£131.99--9 meetings)
Market Rasen (£241.93--14 meetings)
Musselburgh (£98.40--6 meetings)
Newbury (£153.73--7 meetings)
Newton Abbot (£2,804.49--13 meetings)
Newcastle (£201.99--7 meetings)
Perth (£147.14--10 meetings)
Plumpton (£404.27--10 meetings)
Sandown (£321.09--6 meetings)
Sedgefield (£101.72--10 meetings)
Southwell (£528.15--12 meetings)
Stratford (£318.90--13 meetings)
Taunton (£248.98--12 meetings)
Towcester (£80.08--7 meetings)
Uttoxeter (£515.58--15 meetings)
Warwick (£1,135.76--10 meetings)
Wetherby (£666.03--8 meetings)
Wincanton (£575.61--10 meetings)
Worcester (£178.81--14 meetings)

Mixed Turf & A/W Flat meeting:
Lingfield (£446.46--11 meetings)

Mixed NH & Flat meeting:
Haydock (£1551.00--1 meeting)