Mal Boyle's Placepot picks
Our Placepot expert Mal Boyle reveals his analysis for Friday's meeting at Newmarket.
Newmarket. Click here to bet.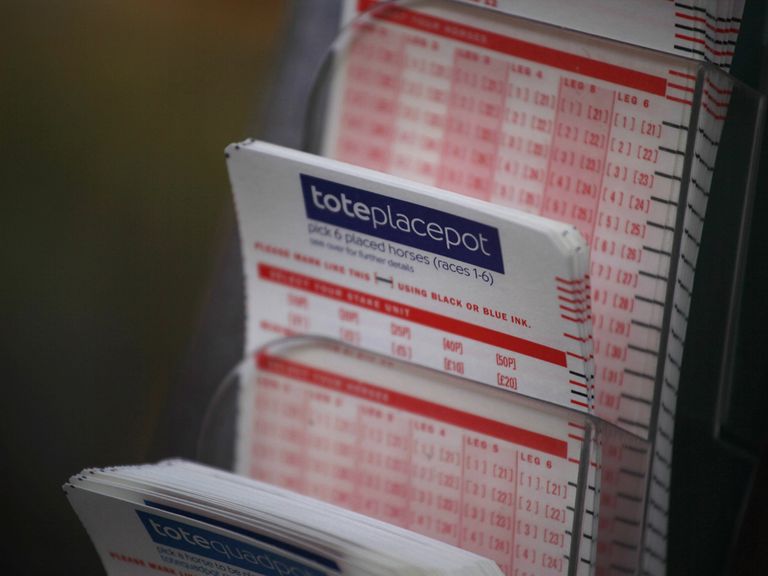 Each day Malcolm Boyle, the author of How To Win at the Tote Placepot and a former odds compiler, will give his unique analysis of racing's most popular pool bet.
He'll post his overnight Placepot analysis here around 1700 BST each day with final selections published at approximately 1000 BST on race day.
New Sky Bet customers: Free £50 matched bet!

NEWMARKET – MAY 29

Last year's corresponding toteplacepot dividend:

2014: £160.60 (7 favourites: 2 winners - 2 placed - 3 unplaced)

2.00 All three winners of this event have contested Royal Ascot's Albany Stakes. John Gosden's ill fated Newfangled went on to win the Group 3 even following the inaugural contest, before the 2014 gold medallist Wedding Ring ran fifth in the contest. Last year's winner Bitter Lake ran down the field in three subsequent events after an ordinary effort in the Ascot contest. Whether this year's winner is directed down the same route is unknown obviously, the likeliest winners according to yours truly being BLOSSOMTIME, VILLA BONITA and ROCOCOA. The first pair are marginally preferred at the time of writing, with BLOSSOMTIME having been the first Charlie Appleby juvenile (of seven at the time) to finish in the frame on her debut, whereas VILLA BONITA represents the afore mentioned trainer John Gosden.

'Favourite factor': The first two (even money and 6/4) favourites had secured toteplacepot positions via silver medals before last year's 10/3 finished out with the washing.

'Draw factor' (six furlongs): 9-8-6 (9 ran-soft)
9-1-4 (11 ran-good to firm)
3-8-7 (10 ran-soft)

2.30 TRULEE SCRUMPTIOUS returns to defend her crown following the first running of this race last year. Trainer Peter Charalambous also saddles KALON BRAMA in the same colours in this year's event. If Peter and the relevant connections are to be denied this time around, beaten favoure LEADERENE might prove to be the culprit. Mark Johnston's Selkirk filly would have preferred softer ground in all probability though that said, Ryan Moore's mount has won under fast conditions on two occasions.

'Favourite factor': The inaugural 15/8 market leader failed to finish in the money in a 'short field' event. The term 'short field' relates to 5/6/7 runner races in which only the first two horses home 'qualify' from each way and toteplacepot perspectives.

3.05 LIBBARD is the call, though Clive Brittain has pulled many rabbits out of hats every season, whereby HAALAN could be another of them. It would be churlish in the extreme to ignore the claims of HORSESHOE BAY though suspecting that Sir Michael Stoute's raider will not offer value for money, I'll stick with LIBBARD on this occasion.

'Favourite factor': The first two favourites prevailed at odds of 1/8 and 11/4 before last year's 7/4 favourite missed out on a toteplacepot position.

3.35 Five-year-olds have secured four of the nine available toteplacepot positions, statistics which include 9/1 & 4/1 winners. Those stats looked a great deal better before last year's contest when four-year-old secured all three gongs. Five-year-olds FIRMDECISIONS and SAIGON CITY (visored for the first time) could ensure that the race reverts to type on this occasion, whilst the pick of the trio of four-year-olds should prove to be BALTIC BRAVE.

'Favourite factor': The inaugural 3/1 favourite ran down the field before the last two market leaders obliged.

'Draw factor' (seven furlongs): 3-1-2 (8 ran-good to soft)
7-14-12 (15 ran-good to firm)
4-10-12 (9 ran-soft)

4.10 GENRES is hiked up two notches in class but John Gosden's Champs Elysses raider could be up to the task with the trainer still saddling winners for fun after a great start to the season. Connections probably have most to fear from local types in SPACE AGE and PETERHOF. The trio is listed in order of preference with GENRES expected to take this prize en route to even better things this summer following a facile Windsor victory last time out.

'Favourite factor': The first two market leaders (4/5 & 13/8) won their respective races before last year's 7/4 favourite was beaten 'three parts' into second place, also claiming a toteplacepot position in the process.

4.45 The seven represented trainers boasted aggregate stats of just 9.1% (9/99) during the last fortnight before Thursday's sport was contested. With no trends to work with either, I can only close out the analysis by offering the tentative trio of AIR SQUADRON, LATE SHIPMENT and course winner JACOB CATS against the other six contenders.

'Favourite factor': The toteplacepot finale is a new race on the Newmarket card.

** = joint favourite; *** = co-favourite (where applicable).

Trainers with their relevant number of runners on the Newmarket card on Friday

3--Julia Feilden
2--Charlie Appleby
2--Michael Appleby
2--Mick Channon
2--Peter Charalambous
2--Roger Charlton
2--James Fanshawe
2--John Gosden
2--Richard Hannon
2--William Knight
2--Sir Michael Stoute
1--Alan Bailey
1--David Barron
1--Ralph Beckett
1--Michael Blanshard
1--Marco Botti
1--Clive Brittain
1--Karl Burke
1--Jennie Candlish
1--Luca Cumani
1--Luke Dace
1--Keith Dalgleish
1--Robert Eddery
1--James Eustace
1--Richard Fahey
1--Mrs Ilka Gansera-Levaque
1--Dean Ivory
1--Eve Johnson Houghton
1--Mark Johnston
1--Gay Kelleway
1--Phil McBride
1--Hughie Morrison
1--David O'Meara
1--Jamie Osborne
1--Hugo Palmer
1--Denis Quinn
1--Mick Quinn
1--Kevin Ryan
1--Dr Jon Scargill
1--Henry Spiller
1--Wuilliam Stone
1--Saeed Bin Suroor
1--Roger Varian
1--Chris Wall
1--Stuart Williams 57 declared runners

2015 average toteplacepot returns thus far (554 meetings):
One meeting with no favourites in the frame: £1,196.50 (1)
1 race with at least one favourite in the frame: £1,840.45 (14)
2 races with at least one favourite in the frame: £980.03 (49)
3 races with at least one favourite in the frame: £453.75 (159)
4 races with at least one favourite in the frame: £387.50 (177)
5 races with at least one favourite in the frame: £74.97 (114)
6 races with at least one favourite in the frame: £19.74 (39)
One meeting was abandoned after two races - left out of these calculations

All references to placed horses on these pages are based on an exact science regarding general place terms offered by bookmakers and totepool.com

Flat venues:
Total Flat meetings (£399.52--118 meetings)
Ascot (£453.53--3 meetings)
Ayr (£341.20--3 meetings)
Bath (£128.34--5 meetings)
Beverley (£158.76--5 meetings)
Brighton (£250.16--4 meetings)
Carlisle (£569.90--1 meeting)
Catterick (£969.47--4 meetings)
Chepstow (£7.55--2 meetings)
Chester (£325.57--3 meetings)
Doncaster (£461.98--7 meetings)
Epsom (£78.90--1 meeting)
Goodwood (£162.77--4 meetings)
Hamilton (£1,088.87--3 meetings)
Haydock (£1,672.06--3 meetings)
Leicester (£528.46--5 meetings)
Lingfield (£423.60--3 meetings)
Musselburgh (£897.45--5 meetings)
Newbury (£84.75--4 meetings)
Newcastle (£889.80--4 meetings)
Newmarket (Rowley Mile)--£151.00--7 meetings)
Nottingham (£341.86--7 meetings)
Pontefract (£81.49--4 meetings)
Redcar (£136.52--6 meetings)
Ripon (£342.07--4 meetings)
Salisbury (£102.57--3 meetings)
Sandown (£372.55--2 meetings)
Thirsk (£146.78--5 meetings)
Wetherby (£29.70--1 meeting)
Windsor (£113.56--7 meetings)
York (£1,269.33--3 meetings)

All-weather venues:
Total A/W meetings (£343.29--157 meetings)
Chelmsford (£390.66--25 meetings)
Kempton (£225.79--23 meetings)
Lingfield (£510.56--37 meetings)
Southwell (£431.65--26 meetings)
Wolverhampton (£191.89--46 meetings)

National Hunt venues:
Total NH meetings (£401.72--278 meetings)
Aintree (£400.42--4 meetings)
Ascot (£264.97--3 meetings)
Ayr (£413.90--9 meetings)
Bangor (£1,675.49--7 meetings)
Carlisle (£122.35--6 meetings)
Cartmel (£444.75--2 meetings)
Catterick (£95.21--6 meetings)
Cheltenham (£257.30--9 meetings)
Chepstow (£318.67--9 meetings)
Doncaster (£161.87--6 meetings)
Exeter (£419.99--10 meetings)
Fakenham (£136.03--8 meetings)
Ffos Las (£111.33--8 meetings)
Fontwell (£265.34--8 meetings)
Haydock (£469.17--4 meetings)
Hexham (£149.08--6 meetings)
Huntingdon (£113.25--8 meetings)
Kelso (£113.90--7 meetings)
Kempton (£70.29--8 meetings)
Leicester (£82.10--5 meetings)
Lingfield (£85.65--2 meetings)
Ludlow (£131.99--9 meetings)
Market Rasen (£260.90--8 meetings)
Musselburgh (£98.40--6 meetings)
Newbury (£153.73--7 meetings)
Newton Abbot (£5,127.64--7 meetings)
Newcastle (£201.99--7 meetings)
Perth (£100.87--5 meetings)
Plumpton (£404.27--10 meetings)
Sandown (£321.09--6 meetings)
Sedgefield (£101.72--10 meetings)
Southwell (£39.21--7 meetings)
Stratford (£295.64--5 meetings)
Taunton (£248.98--12 meetings)
Towcester (£80.08--7 meetings)
Uttoxeter (£874.87--8 meetings)
Warwick (£1,135.76--10 meetings)
Wetherby (£755.60--7 meetings)
Wincanton (£575.61--10 meetings)
Worcester (£38.60--2 meetings)

Mixed NH & Flat meeting:
Haydock (£1551.00--1 meeting)

The average toteplacepot dividend in 2015 stands at £407.03 (554 meetings) up to and including Wednesday May 27