Mal Boyle's Placepot Picks
Our Placepot expert Mal Boyle brings you his analysis for Tuesday's meeting at Catterick.
Catterick. Click here to bet.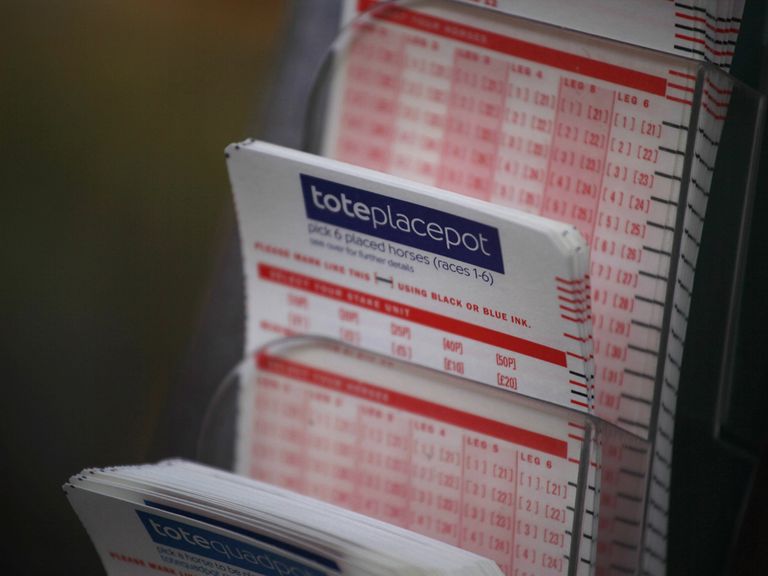 Each day Malcolm Boyle, the author of How To Win at the Tote Placepot and a former odds compiler, will give his unique analysis.
He'll assess the next day's leading meeting the previous afternoon/evening before posting selections the following morning, usually by 1000 BST.
New Sky Bet customers: Free £50 matched bet!

CATTERICK - AUGUST 4

Last year's corresponding toteplacepot dividend:

2014: £33.00 (6 favourites - 3 winners - 1 placed - 2 unplaced)

2.15 MOHAB sets the standard in this opening race for juveniles though that said, the bar has not been raised very high thus far, certainly not by the other six experienced runners anyway. Such comments offer hope for Mark Johnston's newcomer SECOND SERVE who would not have to be the most precocious of Cape Cross raiders to go close at the first time of asking in this grade/company. HOLLYWOOD KEN might make the frame after a couple of reasonable efforts.

'Favourite factor': All 12 winners in recent times were returned at odds of 5/1 or less, statistics which include five successful market leaders. Four of the last six favourites have obliged. Eight of the last 10 market leaders have secured toteplacepot positions though that said, the only favourites to miss out were returned at 4/11 & 4/5!

2.45 10 of the last 11 winners carried a minimum burden of 9-1, statistics which go against bottom weighted Voice From Above on this occasion. If taking those stats as read, we are left with a total of 'dead eight' runners to asses, the pick of which will hopefully prove to be MONSEA, course and distance winner WAR POET and THATCHEREEN, The latter named Michael Bell raider represent a yard that boasted stats of 12/55 last August (22% strike rate) with Michael already having secured a winner in August just a couple of days into the month this year. Louis Steward claims a useful three aboard the beaten favourite who might be worth another chance, especially as THATCHEREEN is Michael's only entry on the Catterick card. If you also follow horses that win at this time of year, Thatchereen's lone success to to date was recorded a year ago on Sunday.

'Favourite factor': Market leaders have secured seven of the last 11 contests during the last 12 years, the other winners being sent off at just 2/1-9/2-5/1-13/2. 11 of the 12 favourites secured toteplacepot positions during the study period, the odd one out being one of the two 5/2 joint favourites back in 2007.

3.15 Five-year-olds have won three of the last seven renewals, whilst 10 of the last 11 gold medallists were burdened with 9-3 or less. No horse in Tuesday's field possesses ticks in both of the qualifying boxes, with RAT CATCHER being the only five-year-old in the line up, whilst SIR GEOFFREY is arguably the call from those lower down the handicap. SARTORI is Marjory Fife's only runner on the card having saddled the winner of this event twelve months ago which makes for interesting reading from my viewpoint.

'Favourite factor': Only one of the last nine contests has gone the way of the favourite whilst five winners have been returned in double figures (ranging from 11/1 to 33/1) during the period. Five of the 12 market leaders have secured toteplacepot positions during the last 11 years.

3.45 Four-year-olds have won five of the last 12 contests, with KATIE GALE being this year's lone vintage representative. Alan Swinbank (held two entries the other side of the weekend) has saddled three of the last nine gold medallists in this contest whereby the chance of stable representative DEEP RESOLVE (Alan's only runner on the card) is respected. CALCULATED RISK is proving difficult to win with on the level (nearly two year's have passed since the last victory was recorded) though to be entirely fair, John Quinn's dual purpose raider (not withstanding chasing assignments) has only run four times on the level during the period.

'Favourite factor': Favourites have won seven of the last nine renewals whilst the other events were won by horses sent off at 7/2 and 11/4.

4.15 Lawrence Mulaney (3/6) is the only represented trainer to have saddled winners during the last fortnight at the time of writing, whereby his four-year-old Pheonix Reach raider NOBLE REACH is the first name on the overnight team sheet despite some negative stats which follow. Still a maiden after 20 assignments, NOBLE REACH is ridden by Jordan Nason who has yet to ride a winner for the trainer, despite 22 attempts to date! Upwards and onward in positive mode however by taking NOBLE REACH to lead home JAN SMUTS (who has lost the winning habit despite some decent silver medal efforts of late) and ANNE'S VALENTINO.

'Favourite factor': This mixed vintage two mile contest is a new race on the Catterick card.

4.45 Eight of the 10 winners during the study period carried weights of 9-5 or more which is a definite pointer towards SOLAR SPIRIT who has won this event in each of the last two years. Trainer Tracy Waggot has only saddled more winners at Beverley, Redcar and Newacstle than she has managed here at Catterick down the years and SOLAR SPIRIT makes some appeal at the 10/1 trade press price as I write this article. Tracy's Invincible Spirit gelding runs off a two spot lower mark than when winning last year for good measure. Others to consider include fellow course and distance winners ALASKAN WING and LAYLA'S HERO.

'Favourite factor': In contrast to the other races featured in Tuesday's toteplacepot mix, favourites have a poor record as 10 races have been contested during the last 12 years during which time, successful market leaders were only conspicuous by their absence. That said, five of the last eight favourites have (at least) finished in the frame.

** = joint favourite; *** = co-favourite (where applicable).

Trainers with their relevant number of runners on the Catterick card on Tuesday

4--Michael Appleby
4--David O'Meara
3--David C Griffiths
3--John Quinn
3--Kevin Ryan
2--Alan Berry
2--Ruth Carr
2--Tony Coyle
2--Keith Dalgleish
2--Scott Dixon
2--Mick Easterby
2--Richard Fahey
2--Ben Haslam
2--Clive Mulhall
2--David Nicholls
2--Dianne Sayer
2--Lisa Williamson
1--Ron Barr
1--Rebecca Bastiman
1--Michael Bell
1--Declan Carroll
1--Robert Cowell
1--Heather Dalton
1--David Dennis
1--Brian Ellison
1--Les Eyre
1--Marjorie Fife
1--Jim Goldie
1--Richard Guest
1--Patrick Holmes
1--Iain Jardine
1--Lee James
1--Malcolm Jefferson
1--Kenny Johnson
1--Mark Johnston
1--Paul Midgley
1--George Moore
1--Hughie Morrison
1--Lawrence Mullaney
1--William Muir
1--Barry Murtagh
1--Ollie Pears
1--Sir Mark Prescott
1--Bryan Smart
1--Wilf Storey
1--Ali Stronge
1--Alan Swinbank
1--Tracy Waggott
1--Mark Walford
1--Ed Walker
1--John Weymes
1--Noel Wilson

76 declared runners

2015 average toteplacepot returns thus far (854 meetings):
Three meetings with no favourites in the frame: £938.63 (3)
1 race with at least one favourite in the frame: £1,788.92 (19)
2 races with at least one favourite in the frame: £852.83 (81)
3 races with at least one favourite in the frame: £502.63 (233)
4 races with at least one favourite in the frame: £301.41 (275)
5 races with at least one favourite in the frame: £71.44 (178)
6 races with at least one favourite in the frame: £18.66 (64)
One meeting was abandoned after two races - left out of these calculations

All references to placed horses on these pages are based on an exact science regarding general place terms offered by bookmakers and totepool.com

Flat venues:
Total Flat meetings (£363.99--328 meetings)
Ascot (£616.68--12 meetings)
Ayr (£687.29--10 meetings)
Bath (£125.79--12 meetings)
Beverley (£487.58--13 meetings)
Brighton (£411.74--11 meetings)
Carlisle (£289.78--7 meetings)
Catterick (£459.41--9 meetings)
Chepstow (£73.43--9 meetings)
Chester (£196.85--9 meetings)
Doncaster (£354.33--15 meetings)
Epsom (£808.58--7 meetings)
Ffos Las (£238.00--2 meetings)
Goodwood (£106.32--11 meetings)
Hamilton (£431.23--11 meetings)
Haydock (£490.69--14 meetings)
Leicester (£280.84--13 meetings)
Lingfield (£337.58--7 meetings)
Musselburgh (£610.62--9 meetings)
Newbury (£689.27--11 meetings)
Newcastle (£513.10--10 meetings)
Newmarket (July)--£376.28--12 meetings)
Newmarket (Rowley Mile)--£136.75--9 meetings)
Nottingham (£339.61--15 meetings)
Pontefract (£543.70--10 meetings)
Redcar (£119.01--10 meetings)
Ripon (£186.94--10 meetings)
Salisbury (£100.72--8 meetings)
Sandown (£149.82--11 meetings)
Thirsk (£160.79--10 meetings)
Wetherby (£19.10--4 meetings)
Windsor (£200.81--18 meetings)
York (£917.17--10 meetings)

All-weather venues:
Total A/W meetings (£293.62--185 meetings)
Chelmsford (£359.26--29 meetings)
Kempton (£217.63--28 meetings)
Lingfield (£458.18--43 meetings)
Southwell (£426.88--27 meetings)
Wolverhampton (£164.07--58 meetings)

National Hunt venues:
Total NH meetings (£383.97--332 meetings)
Aintree (£331.40--5 meetings)
Ascot (£264.97--3 meetings)
Ayr (£413.90--9 meetings)
Bangor (£1,675.49--7 meetings)
Carlisle (£122.35--6 meetings)
Cartmel (£323.20--6 meetings)
Catterick (£95.21--6 meetings)
Cheltenham (£257.30--9 meetings)
Chepstow (£318.67--9 meetings)
Doncaster (£161.87--6 meetings)
Exeter (£419.99--10 meetings)
Fakenham (£215.32--9 meetings)
Ffos Las (£132.92--10 meetings)
Fontwell (£245.19--10 meetings)
Haydock (£469.17--4 meetings)
Hexham (£181.43--9 meetings)
Huntingdon (£113.25--8 meetings)
Kelso (£113.90--7 meetings)
Kempton (£70.29--8 meetings)
Leicester (£82.10--5 meetings)
Lingfield (£85.65--2 meetings)
Ludlow (£131.99--9 meetings)
Market Rasen (£225.02--12 meetings)
Musselburgh (£98.40--6 meetings)
Newbury (£153.73--7 meetings)
Newton Abbot (£3,303.02--11 meetings)
Newcastle (£201.99--7 meetings)
Perth (£162.20--9 meetings)
Plumpton (£404.27--10 meetings)
Sandown (£321.09--6 meetings)
Sedgefield (£101.72--10 meetings)
Southwell (£571.26--11 meetings)
Stratford (£343.30--12 meetings)
Taunton (£248.98--12 meetings)
Towcester (£80.08--7 meetings)
Uttoxeter (£515.58--15 meetings)
Warwick (£1,135.76--10 meetings)
Wetherby (£666.03--8 meetings)
Wincanton (£575.61--10 meetings)
Worcester (£8379--12 meetings)

Mixed Turf & A/W Flat meeting:
Lingfield (£191.35--6 meetings)

Mixed NH & Flat meeting:
Haydock (£1551.00--1 meeting)

The average toteplacepot dividend in 2015 stands at £373.25 (854 meetings) up to and including Thursday July 30