Mal Boyle's Placepot Picks
Our Placepot expert Mal Boyle reveals his selections for this afternoon's meeting at Sandown Park.
Sandown. Click here to bet.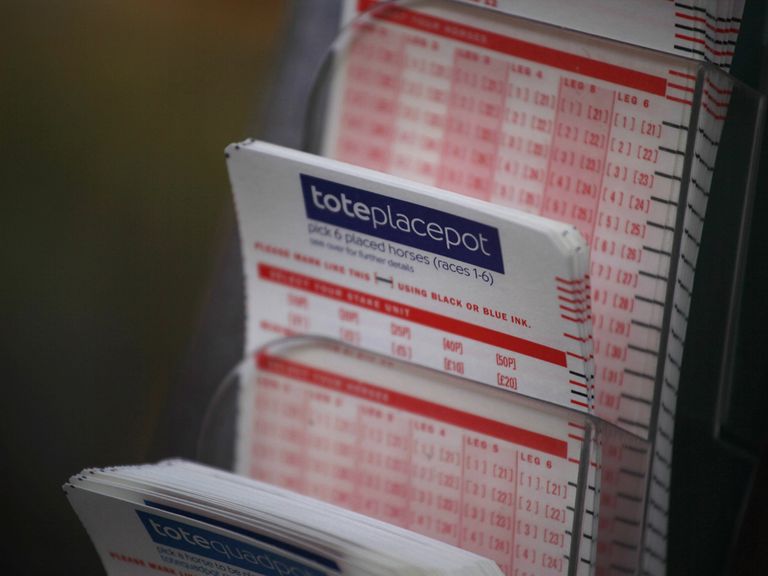 Each day Malcolm Boyle, the author of How To Win at the Tote Placepot and a former odds compiler, will give his unique analysis.
He'll assess the next day's leading meeting the previous afternoon/evening before posting selections the following morning, usually by 1000 BST.
New Sky Bet customers: Free £50 matched bet!
SANDOWN - JULY 4
Sandown Selections
Race 1 (1.25pm): 3 (Miracle Ninetynine), 7 (Harbour Patrol) & 2 (Properus)
Race 2 (2.00pm): 12 (Waady) & 10 (Salt Island)
Race 3 (2.35pm): 6 (Basem), 13, (Jacob Black) & 1 (Spark Plug)
Race 4 (3.10pm): 7 (Jellicle Ball), 9, (Montalcino) & 3 (Black Cherry)
Race 5 (3.45pm): 5 (Golden Horn) & 1 (Cougar Mountain)
Race 6 (4.20pm): 5 (Havana Beat), 1 (Angel Gabrial) & 6 (Suegioo)

Last year's corresponding toteplacepot dividend:

2014: £20,601.40 (All six favourites finished out of the frame)

1.25 The first thing to mention is the fact that severe thunderstorms to the west are forecast overnight whereby we might face lots of non-runners if potential heavy rain moves further east than is anticipated. Upwards and onward in positive mode by informing that five favourites have won this event during the last 12 years which is a great ratio in this sector of the sport. 'Team Hannon' have saddled three of the last nine winners and HARBOUR PATROL is the favoured stable representative with the weight trend in his favour, as five of the last eight winners have carried 8-13 or less. That said, MIRACLE NINETYNINE only sits 16 ounces higher in the weights whereby Richard Hughes will be confident of riding yet another Sandown winner. Aside from the Hannon pair, PROPERUS and HARLEQUIN STRIKER make most appeal, with the latter named Mick Channon representative being Mick's only runner at the meeting which is something of a surprise.

'Favourite factor': Five favourites have scored via 15 renewals to date. 12 of the 16 market leaders have claimed toteplacepot positions. The last 13 winners were returned at odds of 10/1 or less which is almost unprecedented in the world of three-year-old handicaps.

2.00 Three-year-olds have won five of the last 10 renewals with vintage representatives at 2/1 to gain the day before form is taken into account. Course and distance winners WAADY and BEACON might prove to be the pick of the junior raiders on this occasion, with the other two junior raiders SALT ISLAND and SON OF AFRICA providing decent back up on behalf of the vintage. If an older horse is to thwart the young pretenders, MECCA'S ANGEL would be the call, though trainer Michael Dods (for all his ability) struggles to saddle winners at a lot of the leading venues in the land. Michael's aggregate ratio at Ascot, Newmarket (both courses) and Sandown during the last five years stands at 0/35.

'Favourite factor': Five favourites have scored during the last 19 years, whilst 12 of the 21 market leaders have secured toteplacepot positions.

2.35 Four-year-olds have won seven of the last nine renewals and it comes as no surprise to witness 10/17 declarations hailing from the vintage. The pick of the relevant horses here include BASEM and SPARK PLUG from my viewpoint, with the overnight reserve nomination being awarded to the progressive course and distance winner JACOB BLACK. SPARK PLUG (fell when clipping heels at Royal Ascot last time out) represents Brian Meehan who has saddled seven winners since the end of May via a 19% strike rate. BASEM is a winner of three of his five races to date, boasting 2/2 figures here at Sandown.

'Favourite factor': Three favourites have won during the study period, whilst 12 of the 17 market leaders have claimed toteplacepot positions.

3.10 Brian Meehan's recent figures were pinpointed in the previous event and his second (and final) runner on the card is MONTALCINO, who seemingly has JELLICLE BALL to beat according to official figures in this Distaff event. John Gosden warms up for the main event by saddling JELLICLE BALL who has four lengths superiority over Brian's filly according to the main assessor, with BLACK CHERRY just a spot adrift of the pair. It would be a real surprise if this trio all finished out of the toteplacepot positions though should that scenario occur, holders of live Placepot tickets going forward to the Eclipse would be anticipating a decent dividend, irrespective of the other five events on the card.

'Favourite factor': Six of the 12 favourites have secured toteplacepot positions to date (four winners), though the shortest priced market leader (10/11) finished out of the money nine years ago.

3.45 Aidan O'Brien has saddled four winners of the 'Eclipse' during the last 13 years with COUGAR MOUNTAIN representing the wizard on this occasion. It's worth noting that every favourite finished out of the frame on the corresponding toteplacepot card last year, stats which included John Gosden's unplaced 5/2 favourite (The Fugue) in this event twelve months ago. John will be taking nothing for granted even with WESTERN HYMN and (particularly) GOLDEN HORN declared this time around, though the majority of the crowd will be expecting John's latter named Epsom Derby winner to score with ease, despite the Cape Cross raider being dropped back in trip. Cape Cross was a crack miler whereby speed is matched by middle distance stamina as far as the favourite is concerned which makes Frankie's mount such an exciting thoroughbred. The Dante form was questioned by many scribes (yours truly included) but yet again, the York form has been franked at the highest level.

'Favourite factor': Six favourites have prevailed in the last 17 years. 11 market leaders have secured toteplacepot positions in the process.

4.25 Six-year-olds have won five of the last 10 renewals of the toteplacepot finale and this year's two vintage representatives deserve their respective places in the line up, namely ANGEL GABRIAL and SUEGIOO. Richard Fahey's first named raider ran a fine race in defeat in the Pitmen's Derby last weekend and with more luck in running, Richard's Hurricane Run representative could have finished 'in the medals' from my viewpoint. Whether either of the six-year-olds will be able to beat last year's winner HAVANA BEAT is another matter entirely, with Andrew Balding's Teofilo raider attempting to win his third Sandown event via just four assignments to date. Andrew Balding's five-year-old was only beaten a head on his debut here three years ago on the other occasion.

'Favourite factor': Six of the 12 favourites have claimed toteplacepot positions to date, statistics which include four winners.

** = joint favourite; *** = co-favourite (where applicable).

Trainers with their relevant number of runners on the Sandown card on Saturday

7--Richard Hannon
5--Andrew Balding
4--John Gosden
3--Henry Candy
3--Robert Cowell
3--Richard Fahey
2--Ralph Beckett
2--Clive Brittain
2--Charlie Hills
2--Mark Johnston
2--William Knight
2--Brian Meehan
2--Rod Millman
2--William Muir
2--Hugo Palmer
2--David Simcock
2--Sir Michael Stoute
1--Charlie Appleby
1--George Baker
1--Marco Botti
1--David Brown
1--Karl Burke
1--Mick Channon
1--Keith Dalgeish
1--Michael Dods
1--Seamus Durack
1--James Eustace
1--James Given
1--William Haggas
1--Nicky Henderson
1--Barry Hills
1--Gary Moore
1--Hughie Morrison
1--X Nakkachdji
1--Aidan O'Brien
1--Amanda Perrett
1--Kevin Ryan
1--Saeed Bin Suroor
1--James Tate
1--Marcus Tregoning
1--Ed Walker
1--Chris Wall

72 declared runners

2015 average toteplacepot returns thus far (724 meetings):
One meeting with no favourites in the frame: £1,196.50 (1)
1 race with at least one favourite in the frame: £1,788.92 (19)
2 races with at least one favourite in the frame: £889.48 (70)
3 races with at least one favourite in the frame: £546.54 (195)
4 races with at least one favourite in the frame: £315.50 (236)
5 races with at least one favourite in the frame: £72.10 (153)
6 races with at least one favourite in the frame: £21.08 (49)
One meeting was abandoned after two races - left out of these calculations

All references to placed horses on these pages are based on an exact science regarding general place terms offered by bookmakers and totepool.com

Flat venues:
Total Flat meetings (£419.69--230 meetings)
Ascot (£810.52--8 meetings)
Ayr (£1,119.30--5 meetings)
Bath (£107.14--9 meetings)
Beverley (£676.20--8 meetings)
Brighton (£440.87--10 meetings)
Carlisle (£482.45--4 meetings)
Catterick (£661.91--6 meetings)
Chepstow (£96.76--5 meetings)
Chester (£223.81--6 meetings)
Doncaster (£423.17--11 meetings)
Epsom (£1,156.30--4 meeting)
Goodwood (£98.30--8 meetings)
Hamilton (£507.26--8 meetings)
Haydock (£611.52--10 meetings)
Leicester (£365.39--9 meetings)
Lingfield (£470.24--5 meetings)
Musselburgh (£677.37--8 meetings)
Newbury (£520.46--7 meetings)
Newcastle (£552.40--9 meetings)
Newmarket (July)--£64.30--5 meetings)
Newmarket (Rowley Mile)--£136.75--9 meetings)
Nottingham (£409.68--12 meetings)
Pontefract (£744.58--7 meetings)
Redcar (£137.70--8 meetings)
Ripon (£199.74--8 meetings)
Salisbury (£94.21--6 meetings)
Sandown (£177.74--5 meetings)
Thirsk (£168.31--8 meetings)
Wetherby (£26.65--2 meetings)
Windsor (£80.55--14 meetings)
York (£1,349.20--6 meetings)

All-weather venues:
Total A/W meetings (£319.83--177 meetings)
Chelmsford (£368.67--28 meetings)
Kempton (£223.40--27 meetings)
Lingfield (£468.80--41 meetings)
Southwell (£431.65--26 meetings)
Wolverhampton (£172.65--53 meetings)

National Hunt venues:
Total NH meetings (£399.21--312 meetings)
Aintree (£331.40--5 meetings)
Ascot (£264.97--3 meetings)
Ayr (£413.90--9 meetings)
Bangor (£1,675.49--7 meetings)
Carlisle (£122.35--6 meetings)
Cartmel (£470.08--4 meetings)
Catterick (£95.21--6 meetings)
Cheltenham (£257.30--9 meetings)
Chepstow (£318.67--9 meetings)
Doncaster (£161.87--6 meetings)
Exeter (£419.99--10 meetings)
Fakenham (£215.32--9 meetings)
Ffos Las (£132.92--10 meetings)
Fontwell (£245.19--10 meetings)
Haydock (£469.17--4 meetings)
Hexham (£181.43--9 meetings)
Huntingdon (£113.25--8 meetings)
Kelso (£113.90--7 meetings)
Kempton (£70.29--8 meetings)
Leicester (£82.10--5 meetings)
Lingfield (£85.65--2 meetings)
Ludlow (£131.99--9 meetings)
Market Rasen (£213.80--10 meetings)
Musselburgh (£98.40--6 meetings)
Newbury (£153.73--7 meetings)
Newton Abbot (£4,509.72--8 meetings)
Newcastle (£201.99--7 meetings)
Perth (£77.21--8 meetings)
Plumpton (£404.27--10 meetings)
Sandown (£321.09--6 meetings)
Sedgefield (£101.72--10 meetings)
Southwell (£601.38--10 meetings)
Stratford (£428.18--9 meetings)
Taunton (£248.98--12 meetings)
Towcester (£80.08--7 meetings)
Uttoxeter (£668.73--11 meetings)
Warwick (£1,135.76--10 meetings)
Wetherby (£666.03--8 meetings)
Wincanton (£575.61--10 meetings)
Worcester (£87.69--8 meetings)

Mixed Turf & A/W Flat meeting:
Lingfield (£53.40--4 meetings)

Mixed NH & Flat meeting:
Haydock (£1551.00--1 meeting)

The average toteplacepot dividend in 2015 stands at £401.58 (724 meetings) up to and including Thursday July 2