See The Sun made all to give local trainer Tim Easterby a fourth win in the £100,000 Betbright Charity Sprint at York.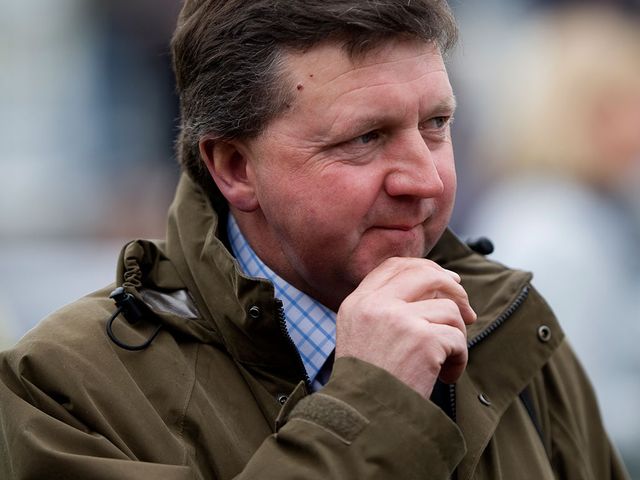 It was a close-run thing in the end, however, as the Botti-trained Naadirr rattled home only to fail by a neck.
David Allan's mount was taking a step forward from his previous start at Chester, where he was fourth to Blithe Spirit from a wide draw.
But it was not such a good race for well-backed favourite Danzeno, who got quite upset in the stalls and was ultimately beaten some way out.
Allan said: "That last furlong got a bit desperate, he got a bit lonely and was tiring.
"He jumped the gates like a rocket, so I could afford to sit and let him travel in my hands. He was getting a bit lonely in front, but he dug deep and the line came soon enough."
Easterby said: "This is what he was made for and what we've been aiming at.
"I was a bit worried because of the way he ran last time that the handicapper might drop him and he might not get in this race.
"Chester didn't work out, but it's like that there sometimes. He's a fast horse and likes a good pace. I was a bit worried he'd gone too early, but he held on well. To be fair, if you have a horse that has got plenty of pace this is the place to use it to the full.
"This was the plan, so we can rest a little with him now. He's so straightforward and is a lovely horse."
Botti said of Naadirr: "I thought he was unlucky, but he's a nice horse and is a good sprinter in the making."
Danzeno's trainer at least had the consolation of taking the big Musselburgh sprint with the gelding's elder sister Demora and was also on the mark later on the York card with Eurystheus.
He said: "I think he's pulled something in his back. I don't think it's anything serious, but it affected the way he ran. Andrew (Mullen) said he was never moving. He'll live to fight another day.
"I still think he's a better horse than Demora. Perhaps he shouldn't have run really after what happened in the stalls."