Martin Dwyer is to remain in hospital overnight for observation following a horrible fall at Southwell.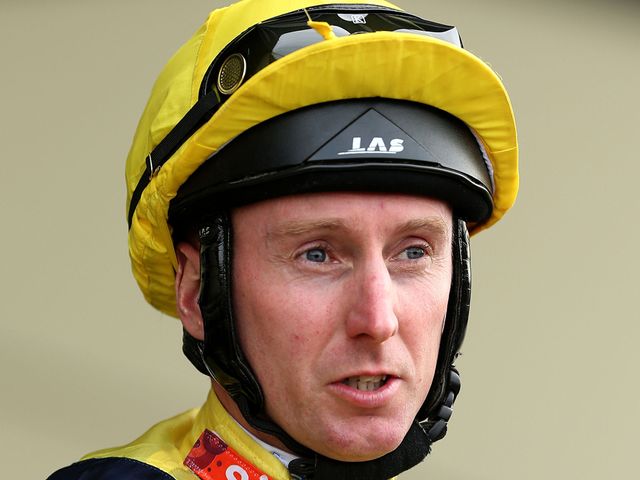 The 2006 Derby-winning jockey was dramatically unseated from Columbian Roulette when looking to have the opening race at his mercy.
The Charlie Hills-trained colt jinked violently to the left inside the final furlong when Dwyer had a clear lead on the 6/4 favourite and he was thrown out of the saddle.
The freak incident handed the 32Red Handicap to the Richard Guest-trained It's All A Game (5/1), ridden by apprentice Billy Cray.
Dwyer received immediate medical attention on the track before being taken to hospital, with racing delayed as a consequence.
Dwyer was unconscious for six minutes according to his agent Simon Dodds, but had regained consciousness before going to hospital, being accompanied by the racecourse doctor.
Dwyer was taken to the Queen's Medical Centre in Nottingham where there was some positive news following initial tests.
"I'm very pleased to confirm that Martin Dwyer has had a head scan which has come back all clear following his fall today at Southwell," said Dodds.
"The staff at Queen's Medical Centre are now checking him for any other injuries and he will stay in at least overnight tonight for observation."
Racing was delayed for more than an hour and a half until all the medical staff and equipment was back in situ.
The remainder of the seven-race card was successfully completed with the last event going off just 20 minutes behind schedule.