Novellist continued his preparations for the Prix de l'Arc de Triomphe with a workmanlike victory in the Grosser Preis von Baden.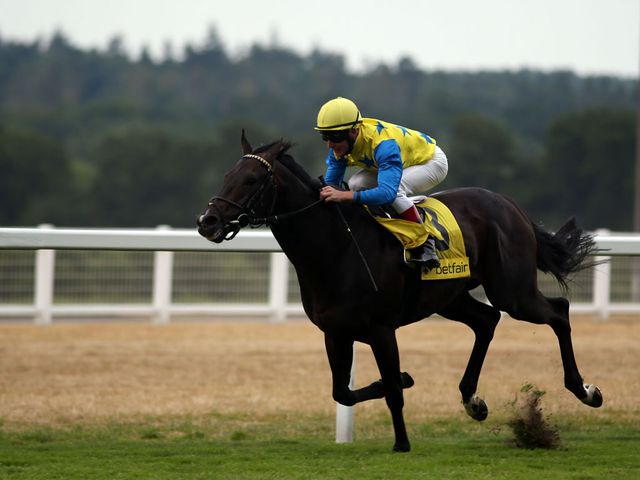 Andreas Wohler's four-year-old was unsurprisingly a long odds-on favourite (1-6) having destroyed his opponents in brilliant style in the King George VI And Queen Elizabeth Stakes at Ascot in July.
With no pace on in the early stages of the mile and a half Group One at Baden-Baden, Novellist found himself in front in the hands of Eduardo Pedroza and pulled fiercely for his head for much of the race.
The tempo increased in the middle part of the race as Novellist's stable companion Seismos went to the front, but it was a sprint for home from the top of the straight.
Novellist briefly looked in trouble, but eventually wore down Seismos and was well on top at the end.
Asked if Novellist was supposed to make the running, Wohler said: "It was Plan B. I told Eddie (Pedroza) that he had every option. The best thing was to settle him. So he took his chance and when he had the lead he settled.
"Then Seismos kept on going because he has to gallop because he is only one paced.
"But Novellist settled again and Eddie gave him a superb ride.
"This was a prep race. I wanted him to have an easy time today. Eddie just gave him a little tap to remind him, because he kept looking around when he got to the front.
"Novellist was only between 85 and 90% fit today as the big race is five weeks away.
"We will step up his work a little bit because he had a bit of an easy time coming up to this race. This was a different race to the King George, it was a tactical race today."
Pedroza said: "Plan B was to go to the front, but I was glad when Seismos upped the pace as I could place him in behind. He has improved a lot since the last time when I rode him here in the spring."
Owner Dr Christoph Berglar said: "For the trainer it wasn't an easy task today. He had to train the horse in such a way that he could win but also to keep enough in the tank so that he can win in five weeks time. The opposition was quite good today."
Asked how he felt about having the favourite for the Arc, he said: "It's wonderful, I like it. This feels good."
Bergler also confirmed that Johnny Murtagh, who rode Novellist to win the King George, would be back on board in Paris.
Sky Bet left the winner unchanged at 4/1 for the autumn showpiece.
---
Sky Bet Free Bet Club: £10 free bet - £5 free every week
---