Chamberlin 6/1 to win again
The Magnificent Seven ride into town again for the Go Racing In Yorkshire Summer Festival and the question remains – which of the big guns will fire this time?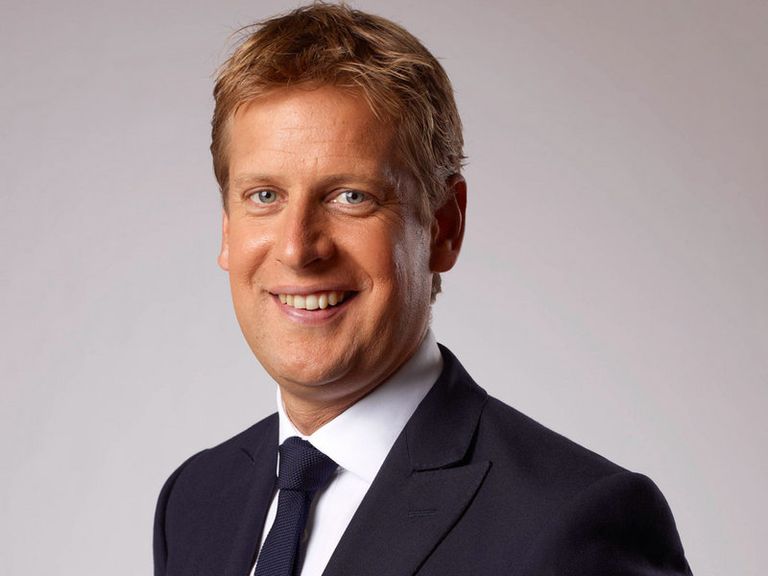 Last year's shock winner was Sky Sports Super Sunday and Monday Night Football host Ed Chamberlin. "With A Little Help From My Friends" was his theme song for the week and most were aghast at his Foinavon-like success. Especially as before July 2013 he thought Catterick was a judging error at the feline equivalent of Crufts. Sky Bet are dismissive about his chances of recording back-to-back victories and go 6/1 he wins it for a second time.
Malton trainer Richard Fahey is a more frequent visitor to the Yorkshire tracks – but not the tipping challenge's winners' enclosure. He has aligned himself to last year's winner by commissioning a bespoke suit from Chamberlin's Savile Row tailor, but will he be too busy hanging his new three-piecer up to study the form book? It's 11/2 he wins it.
Sky Sports News racing guru Alex Hammond let down her legions of fans last year by finishing third. A daughter of God's Own County she would love nothing more than to pick up the prize. Well maybe a lie-in after her flurry of early shifts. Another 11/2 chance.
Channel 4 Racing's Jim McGrath is known as one of the best form students in the game but few would have guessed that from his efforts in 2013. He's still feared and is the 7/2 joint-favourite with Sky Bet - but his current rating as the big gun in the competiton is under review.
Tom O'Ryan is a doyen of the northern press room and having survived 25 years of the best – and worst – of what Letheby and Christopher have thrown at him in a sandwich during that time he was fancied to go close in the inaugural competition. He did – but wandered badly in front and will be fitted with a visor for 2014. The other market leader.
Michael Shinners' performance was plainly lamentable. Like Chamberlin he dusted down his little black book of contacts for these contests. His mole cannot be named but despite looking to be One Jump Ahead of the Hennessy rivals – and Ahead On The Flat in July – Shinners remains a warm order to finish bottom. Somehow only 7/1.
By far the most popular of the contestants is sportinglife.com editor Dave Ord whose recent form figures read 2-1-2. This string of consistent efforts come despite a flurry of medical setbacks including being the youngest person in the history of Crofton & Sharlston Health Centre to have his ears syringed and suffering from what his GP labelled "the most ironic case of athletes' foot I've ever seen". The rest of the contestants all agree if they can't win they'd like Ord to. Somehow as big as 7/1.