Mal Boyle's Placepot picks
Our Placepot expert Mal Boyle brings you his analysis for Monday afternoon's meeting at Hamilton Park.
Hamilton. Click here to bet.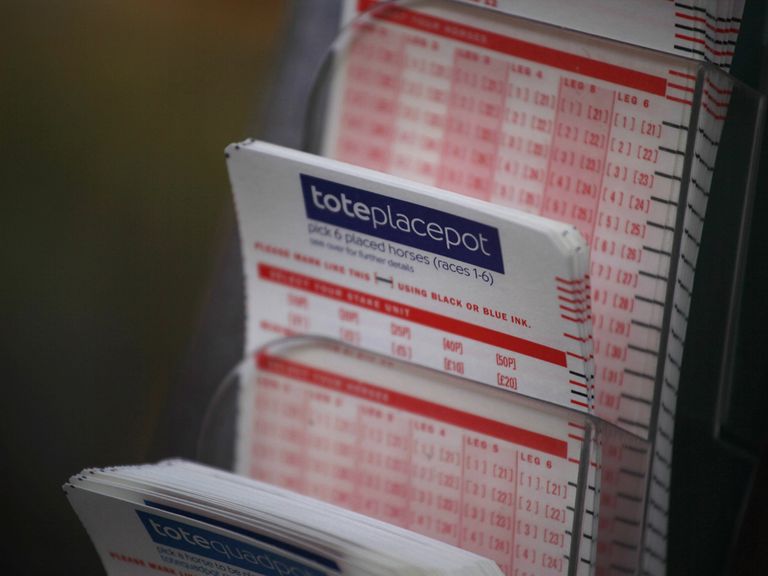 Each day Malcolm Boyle, the author of 'How To Win at the Tote Placepot' and a former odds compiler, will give his unique analysis of the feature meeting from a Placepot perspective.
His general preview for the following day's racing will appear at around 1700 BST the day before with the actual selections available around two hours before the first race on the day of racing so factors such as non-runners and going conditions can properly be taken into account.
Add selected horses to your free My Stable tracker!
HAMILTON - SEPTEMBER 22
Hamilton Selections
Race 1 (1.50pm): 1 (Hard N Sharp), 2 (Landing Light) & 3 (Shootingsta)
Race 2 (2.20pm): 10 (See Vermont), 4 (Bearskin) & 3 (Captain Scooby)
Race 3 (2.50pm): 3 (Zanouska) & 4 (Mister Uno)
Race 4 (3.20pm): 11 (Henpecked), 4 (Ronald Gee) & 5 (Merchant Of Medici)
Race 5 (3.50pm): 1 (Ventura Mist) & 4 (Alexandrakollontai)
Race 6 (4.20pm): 6 (Stetchworth), 2 (Park Place) & 4 (Sirdal)

Last year's corresponding toteplacepot dividend:

2013: £70.40 (6 favourites: 1 winner--2 placed--3 unplaced)

1.50 Four of the five represented trainers have saddled one winner (via seven renewals) of this opening event, the odd man out being Kevin Ryan. Kevin has a half decent chance to even up the score via his course and distance experienced HARD N SHARP who ran second at the first (and only) time of asking. More likely winners could be viewed as SHOOTINGSTA and LANDING NIGHT, given that Winstanley has had more than his fair share of chances to score thus far.

Favourite factor: Six of the seven favourites have secured toteplacepot positions thus far, statistics which include two winners. The biggest priced winner to date was returned at 8/1.

2.20 Three-year-olds have won three of the four contests thus far, whilst junior representatives have claimed six of the 13 available toteplacepot positions. Just two of the 16 declarations hail from the junior ranks this time around, namely BEARSKIN and ORIENTAL HEIGHTS, the pair being listed in order of preference. If the trend is to be breached on this occasion, the potential spoilers in the ranks are nominated as SEE VERMONT and CAPTAIN SCOOBY.

Favourite factor: Just one of the four favourites to date has secured a toteplacepot position, whilst we still await the first successful market leader. The four winners to date have scored at odds ranging between 9/2 to 8/1.

2.50 Five of the six winners have carried a maximum weight of 9-2 whereby MISTER UNO and INCURS FOUR FAULTS (two of three qualifiers on this occasion) stand out from the crowd. Both horse have won at this venue, whilst MISTER UNO boasts the C/D prefix. Fellow course and distance winner ZANOUSKA only sits 16 ounces above the 'superior' weight barrier, whereby Joe Fanning's mount is not totally rules out of the mix at the time of writing.

Favourite factor: Three of the six market leaders have won though conversely, the other trio of favourites finished out of the frame.

3.20 If we take Remember Rocky out of the equation (given his declaration on Sunday at the track when this analysis was written), the remaining trainers 'boast' a ratio of 1/103 during the last fortnight before Sunday's sport was contested. With no trends to work with either, this race is the toughest on the card and no mistake, whereby I can only offer the tentative trio of HENPECKED, RONALD GEE and MERCHANT OF MEDICI against the field if Remember Rocky fails to show.

Favourite factor: This is a new race on the Hamilton card.

3.50 Four-year-olds have secured three three of the last four contests, with course and distance winner ALEXANDRAKOLLONTAI being the only vintage representative this time around. Rachel Richardson's seven pound claim aboard VENTURA MIST might enable Tim Easterby's three-year-old raider to offer most resistance close home.

Favourite factor: Two clear market leaders (8/13 & Evens) and an 11/4 joint favourite have obliged via six renewals thus far. Five of the seven favourites have claimed toteplacepot positions to date.

4.20 I will be tuning in to the shipping forecast for the Malin area first thing on Monday morning. How many of you knew I was also an aficionado on matters pertaining to the sea? Truth is that I saw the first three letters and homed in on the area, though I can't think why! I guess the projected good to firm ground is responsible for just eight runners having been declared and who knows, if the weather forecasters cannot foresee any rain on the horizon, we might lose the 'dead eight' status relating to the toteplacepot finale. Although the bias is not as strong in favour of the three-year-olds against older rivals at this stage of the season, I often support junior raiders given (hopefully) their enthusiasm for the fight which in this case might enable STETCHWORTH and SIRDAL to overcome four-year-old PARK PLACE.

Favourite factor: Seven of the nine market leaders have finished in the frame. Four favourites have won whilst four of the other five market leaders secured the silver medal.

Trainers with their relevant number of runners on the Hamilton card on Monday

8--Linda Perratt
6--Jim Goldie
5--Mark Johnston
4--Ann Duffield
4--Eric Alston
3--Alan Berry
3--Richard Guest
3--Michael Mullineaux
3--Richard Whitaker
3--Alistair Whillans
2--Keith Dalgleish
2--Richard Fahey
2--Iain Jardine
2--Micky Hammond
2--Lucy Normile
2--David O'Meara
2--John Quinn
2--John David Riches
1--Robin Bastiman
1--Tim Easterby
1--Peter Grayson
1--Geoff Harker
1--Patrick Holmes
1--Phil Kirby
1--James Moffat
1--Kevin Ryan
1--Brian Smart
1--R Mike Smith
1--Wilf Storey
1--Kristin Stubbs
1--Alan Swinbank
1--Nigel Tinkler
1--Simon West 73 declared runners

2014 average toteplacepot returns thus far (1065 meetings):
Favourites failing to reach the frame in all six races: £18,825.73 (4)
1 race with at least one favourite in the frame: £1,082.47 (29)
2 races with at least one favourite in the frame: £1,065.58 (115)
3 races with at least one favourite in the frame: £495.43 (280)
4 races with at least one favourite in the frame: £192.65 (308)
5 races with at least one favourite in the frame: £67.87 (228)
All 6 Placepot races with at least one favourite in the frame: £15.03 (101)

All references to placed horses on these pages are based on an exact science regarding general place terms offered by bookmakers and totepool.com

Biggest toteplacepot dividends in 2014:
Cheltenham--£44,616.30--Friday March 14
Pontefract--£26,272.90--Tuesday April 8
Sandown--£20,601.40--Saturday July 5
Redcar--£9,925.20--Tuesday September 9
Warwick (NH)--£6,946.60--Sunday March 9
Ripon--£6,876.30--Saturday August 16
Doncaster (flat)--£6,810.90--Saturday August 16
Redcar--£5,730.00--Wednesday July 30
Wolverhampton--£5,122.30--Friday April 11
Southwell (NH)--£4,820.20--Thursday January 22
Chester--£4,495.50--Saturday September 13
Hamilton--£4,433.40--Friday August 22
Doncaster (flat)--£3,701.90--Friday April 25
Lingfield (Mix Turf/AW)--£3,620.50--Saturday June 28
Wetherby--£3,148.90--Thursday May 29
York--£3,065.20--Friday August 22
Bath--£3,032.20--Friday August 1
York--£2,892.80--Saturday June 14
Wincanton--£2,871.50--Thursday May 8
Yarmouth--£2,868.90--Monday April 21
Newmarket--£2,867.90--Thursday July 11
Fontwell--£2,743.60--Tuesday June 10
Stratford--£2,571.90--Saturday March 22
Uttoxeter--£2,507.80--Thursday June 12
Newmarket (July)--£2,433.40--Saturday August 2
Cheltenham--£2,414.40--Thursday April 17
Windsor--£2,390.20--Monday August 4
Fontwell--£2,374.70--Friday May 2
Lingfield (A/W)--£2,320.10--Saturday March 22
Yarmouth--£2,176.60--Sunday August 24
Stratford--£2,142.70--Tuesday July 1
Catterick (NH)--£2,105.50--Wednesday January 1
Bath--£2,090.60--Wednesday June 25
Brighton--£2,008.10--Thursday August 7
Doncaster (Flat)--£2,002.40--Sunday March 30

Flat Turf venues:
Total Flat Turf meetings (£487.56--488 meetings)
Ascot (£255.24--15 meetings)
Ayr (£370.96--15 meetings)
Bath (£460.60--18 meetings)
Beverley (£505.02--17 meetings)
Brighton (£235.81--19 meetings)
Carlisle (£444.66--13 meetings)
Catterick (£168.10--14 meetings)
Chepstow (£123.17--13 meetings)
Chester (£517.16--14 meetings)
Doncaster (£799.34--21 meetings)
Epsom (£112.82--10 meetings)
Ffos Las (£749.04--6 meetings)
Goodwood (£168.73--17 meetings)
Hamilton (£434.38--15 meetings)
Haydock (£307.20--20 meetings)
Leicester (£133.89--17 meetings)
Lingfield (£877.00--1 meeting)
Musselburgh (£387.63--15 meetings)
Newbury (£200.25--15 meetings)
Newcastle (£182.77--14 meetings)
Newmarket (Rowley Mile) (£156.24--8 meetings)
Newmarket (July) (£539.74--22 meetings)
Nottingham (£293.46--16 meetings)
Pontefract (£2,532.58--12 meetings)
Redcar (£1553.04--13 meetings)
Ripon (£568.69--15 meetings)
Salisbury (£247.29--14 meetings)
Sandown (£1,560.04--16 meetings)
Thirsk (£269.33--15 meetings)
Warwick (£58.70--6 meetings--only two races contested at the May 20 meeting)
Windsor (£258.65--23 meetings)
Yarmouth (£435.90--23 meetings)
York (£851.54--15 meetings)

Mixed Turf and All-weather venues:
Lingfield (£290.98--15 meetings)

All-weather venues:
Total A/W meetings (£198.98--216 meetings)
Kempton (£93.71--55 meetings)
Kempton NH Bumper (£134.05--2 meetings)
Lingfield (£165.36--59 meetings)
Lingfield NH Bumper (£27.70--1 meeting)
Southwell (£142.79--39 meetings)
Southwell NH Bumper (£17.00--1 meeting)
Wolverhampton (£242.51--58 meetings)

National Hunt venues:
Total NH meetings (£452.03--355 meetings)
Aintree (£565.72--5 meetings)
Ascot (£144.23--3 meetings)
Ayr (£360.01--8 meetings)
Bangor (£312.38--8 meetings)
Carlisle (£522.96--6 meetings)
Cartmel (£126.89--7 meetings)
Catterick (£375.36--7 meetings)
Cheltenham (£5,553.28--9 meetings)
Chepstow (£197.61--7 meetings)
Doncaster (£290.41--7 meetings)
Exeter (£332.49--7 meetings)
Fakenham (£160.26--7 meetings)
Ffos Las (£312.36--11 meetings)
Fontwell (£508.97--12 meetings)
Haydock (£817.85--4 meetings)
Hexham (£336.10--9 meetings)
Huntingdon (£131.30--10 meetings)
Kelso (£315.74--8 meetings)
Kempton (£133.63--6 meetings)
Leicester (£382.19--5 meetings)
Ludlow (£93.57--8 meetings)
Market Rasen (£88.90--15 meetings)
Musselburgh (£372.37--6 meetings)
Newbury (£209.60--6 meetings)
Newcastle (£454.85--6 meetings)
Newton Abbot (£176.53--16 meetings)
Perth (£291.60--14 meetings)
Plumpton (£267.18--8 meetings)
Sandown (£205.02--4 meetings)
Southwell (£536.35--14 meetings)
Sedgefield (£208.41--13 meetings)
Stratford (£387.73--14 meetings)
Taunton (£144.18--9 meetings)
Towcester (£112.88--10 meetings)
Uttoxeter (£325.03--14 meetings)
Warwick (£1,287.67--6 meetings)
Wetherby (£387.17--10 meetings)
Wincanton (£439.67--10 meetings)
Worcester (£176.82--17 meetings)

Mixed Flat and NH venues:
Ffos Las (£168.90--1 meeting)
Haydock (£311.40--1 meeting)

The average toteplacepot dividend in 2014 stands at £418.35 (1065 meetings) up to and including Saturday September 20