Barzalona to share rides
Godolphin trainer Charlie Appleby has confirmed that Mickaël Barzalona is no longer his automatic first choice jockey and will have to share the mounts with other jockeys.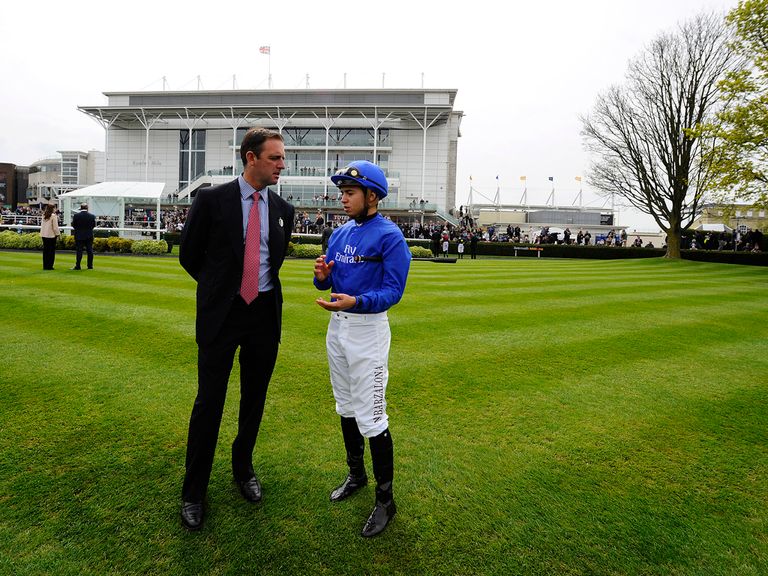 The 22-year-old, who rode Pour Moi to victory in the 2011 Investec Derby, has been notable by his absence on some of Appleby's runners recently and other jockeys such as William Buick and Martin Lane are set to benefit from the changes in arrangements.
Fellow Godolphin trainer Saeed bin Suroor has recently confirmed a similar arrangement at his yard that has enabled him to use Kieren Fallon alongside retained jockey Silvestre de Sousa.
"Their contracts [Barzalona and De Sousa] are that we can ask them to ride any horse under the Godolphin banner," Appleby told The Guardian.
"I have first choice, but I'm also allowed to use any jockey in the country.
"It's nothing new, it's been right from the start of the season. William Buick and Martin Lane have been riding out for me, and I'm just moving the rides around and putting the jockeys to the horses as I see fit."
Appleby was keen to point out that there had been no falling out with Barzalona, who will continue to ride for the stable.
"Mickaël was in on Saturday morning galloping horses," he said. "There's no fall-out. Mickaël is aware of the situation. I can't have all those jockeys riding out and not be giving them rides. Ahmed (Ajtebi) rides out for me now and he will be getting rides too."
Appleby added: "I've never stated that I've got a first jockey. Mickaël rides for the stable, but we've opened the pool up a little bit bigger by allowing jockeys to come in and ride out. Not every jockey gets on with every horse and I just feel it allows us as trainers to say that if I feel William Buick, Martin Lane, Ryan Moore or whoever will suit a particular horse, I can put him up.
"From my point of view and the stable's point of view, it gives me a lot more cards to play with. If I feel a horse needs to be ridden strongly from the front, I can put a certain rider on, or if I want someone a bit more sympathetic... there's an array of riders out there with different strengths in their armoury. I don't want to be too one-dimensional and say, I've got to have this rider because that's the way it is."