Brilliant Warne slams rivals
Warne and Sam Waley-Cohen ran and jumped their rivals ragged to win the Crabbie's Supporting The Hillsborough Families Fox Hunters Chase.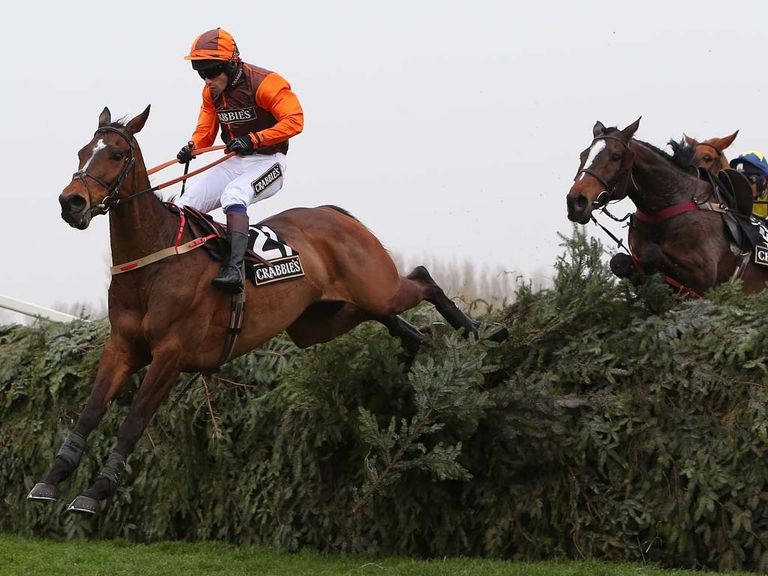 The 7/2 winner was spectacular at most of his fences and despite the presence of several loose horses, always looked in control.
11/8 favourite Mossey Joe was the only rival to travel with menace and he looked a danger going to the last, only to cry enough on the long run-in.
He faded into third as last year's 100/1 winner Tartan Snow (25/1) flashed home for the runner-up spot, without threatening the winner.
This was the perfect confidence booster for Waley-Cohen ahead of his ride aboard Long Run in Saturday's Crabbie's Grand National.
The jockey said: "He was brilliant, but I was terrified of that loose horse - he kept driving me off my rhythm all the way. He jumped so well and travelled so well - he made it easy, really. Brian has done an amazing job getting him ready."
"This is a trophy we actually first gave in memory of my brother, Thomas. When we won the race with Katarino there was no actual trophy for the owners, so we decided to give something in memory of Thomas and we've been trying to win it back ever since."
Winning trainer Brian Hamilton said: "He travelled and jumped all the way. "Sam got him into a nice rhythm but there was a dodgy moment with that loose horse. He's a better horse than he was last year and two miles five is his ideal trip."
Trainer Stuart Coltherd said of runner-up Tartan Snow: "I thought he was in as good form as last year and he's proved it.
"What a performance. He's 14 but he's not showing his age.
"I wouldn't have thought he'd come back, but never say never, as he does love being in training."
Enda Bolger felt Mossey Joe could have been a touch short of full fitness.
The trainer said: "He's only been in training since January and may have needed it.
"He ran well and jumped really well which is encouraging for next year, although he'd be 12 then.
"We'll go on for Punchestown and then there's the big race at Stratford."
The stewards found Mossey Joe's rider Damien Skehan had used his whip above the permitted level and suspended him for 11 days.