Big win would be so deserved
The emergence of great sportsmen and women is usually seen to come with landmark victories, but it is in defeat that Sam Twiston-Davies has really convinced of his credentials to make it right to the top.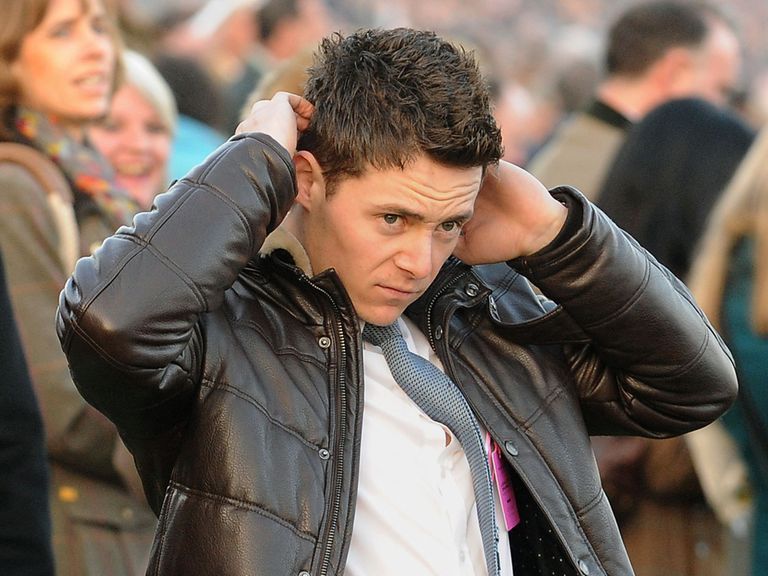 What did the 21-year-old learn from the defeat of the Paul Nicholls-trained Big Buck's in the Cleeve Hurdle at Cheltenham in January? "I learnt not to look at Twitter sometimes," was the jockey's light-hearted and mildly self-effacing response.
In personality terms, Twiston-Davies and Nicholls aren't quite cut from the same cloth. Although both carry the justifiable reputation of being more media-savvy than most of their colleagues, Nicholls' response to Big Buck's defeat has been ever so slightly pricklier. Suggestions that age might be catching up with the old warrior have been swiftly swatted back, when the issue is of course an entirely legitimate one for anyone thinking of having a bet on today's Ladbrokes World Hurdle.
Rarely can a horse who has proven himself to be quite so demonstrably the best in his sphere not just once but four times at championship level have been available at 4/1 to simply go out and do what he has done before.
Nicholls believes Big Buck's has improved immensely from his comeback in the Cleeve where the horse's winning streak came to an end and those of thinking of putting their money down should have no fears about the man in the saddle.
Some ludicrous things were written in the aftermath of that defeat about the culpability of the man in the saddle, but if he learnt the importance of being selective about the criticism that he listens to after that result, he will ultimately emerge yet stronger after the emotional rollercoaster of The New One's defeat in the Champion Hurdle on Tuesday.
Suddenly the young man who had never previously managed to use 10 words when 100 would do admitted that all he really wanted to do after that race - where the aftershock of the tragic early fall of Our Conor effectively robbed The New One of a winning chance of making a family dream come true - was to sit and hide in the weighing room.
Twiston-Davies' torn loyalties between his need for some private reflection and his laudable desire to tell the story of the race led to some compelling television in the minutes after the race as both he and Dad Nigel, the horse's trainer, tried and failed to hide their sense of shock, disappointment and essential sense of injustice.
But it was fascinating to read in an interview that the jockey was particularly determined that his ride in the following race, Ahyaknowyerself, a 33/1 outsider, should not be damned with the effects of his personal pain.
He carried the horse home to fourth place in the novice handicap chase and said afterwards "I don't think anyone can say I didn't give it my best".
That he was so determined to bounce back, despite having barely had more than five minutes to gather his thoughts after the Champion Hurdle, speaks volumes of his professionalism.
My head says that Big Buck's can't win the World Hurdle this afternoon and it's the mare Annie Power - and the criminally under-rated outsider Celestial Halo - who will be carrying my modest amounts of cash in the race.
But - although I often find it harder to put this into practice when the yak I have backed gets chinned on the line - believe me when I say I would really love to be wrong on this one and see Big Buck's and Twiston-Davies triumph. No other horse or jockey deserve to have their day as much this week.
Twiston-Davies has undoubtedly had a tough times of things so far this week, but his woes have been put into perspective by other horrors on the first two days of the meeting.
Barry Cooper faces a lengthy spell on the sidelines after breaking both his tibia and fibula in an ugly melee in the Fred Winter, during which the following Akdam lost his life.
While Our Conor's death in the Champion Hurdle will not surprisingly have gained more column inches - and it's worth pointing out that an RSPCA release said the death was "not the fault of the course" and that "vets at the course did all they could" - Akdam's loss will have been felt just as deeply when Tony Carroll's horsebox made its way back to the stable empty last night.
Only unplaced once in 11 previous starts over hurdles having largely plied his trade on the summer jumping circuit at a very modest level, he was a 40/1 outsider but firmly on course to run the race of his life when being brought down. It was a sad end.
A much happier sight on Wednesday came when Jamie Moore's fellow jockeys emerged from the weighing room to form a welcoming party as he returned to the winner's enclosure aboard Sire De Grugy, trained by his Dad, after the BetVictor Queen Mother Champion Chase.
The crowd was 3,000 down year-on-year at the track, so perhaps it wasn't the best year to be asking around, but there wasn't a person to be found with a single bad word about a member of the Moore family. Well, nobody apart from one of their own.
"Everyone seems to hate Ryan, but he's not that bad - at least they like the rest of us anyway," quipped Jamie on Racing UK.
---
Open a Sky Bet account through us and claim up to £150 in free bets!
---