Brendan's Diary: Counting down the days
Brendan Powell hopes he is just a fortnight away from racing action - but he's got time to enjoy the gastronomic delights of Paris first.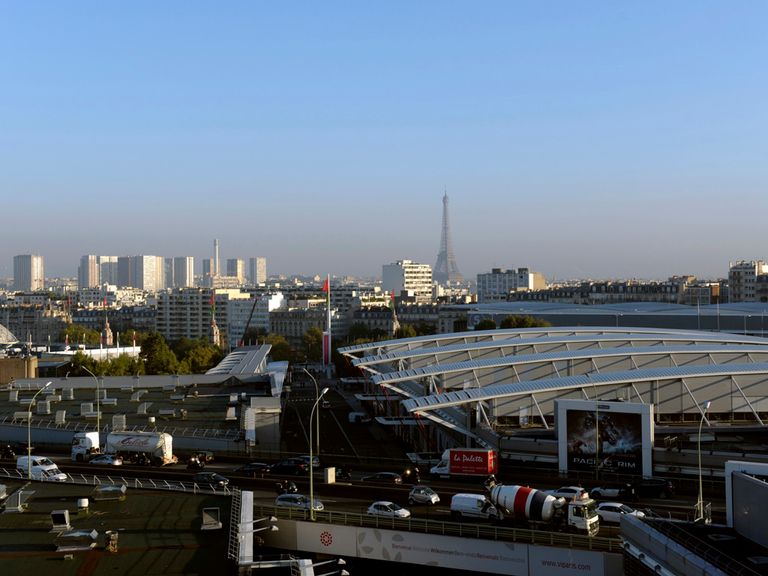 There is a light at the end of the tunnel!
Early last week I got some promising news. I have an appointment with my specialist at the end of the month and all being well he will tell me that the fracture has healed and that I'm ready to race again by the first week of October.
I haven't got my hopes up just yet until the good news to race ride is official, but it is giving me extra motivation in the gym to get stronger and fitter for the big day!
On the day I got the good news, I was flying out to Paris with fellow jockeys Aidan Coleman, Michael Byrne and Alan Johns. It wasn't anything to do with horses or racing, but as there was no racing for the lads and I felt I deserved a little trip away from the rowing machines and weightlifting, we decided to head abroad for a couple of days.
It was only from Wednesday morning to the Friday morning but it was enough to have us coming back fresh and ready for the upcoming season.
Needless to say we had a great time and saw some of the big landmarks in Paris including the Eifel Tower and the Mona Lisa. We also visited a few restaurants and ate great food, plus the night life was thoroughly enjoyable.
On the Friday morning we were getting the 8am flight from Paris back to Birmingham and as it was early enough and we didn't get back to the hotel until very late, we decided that the safest way of making sure we were awake and ready for the flight in time, was to not sleep at all.
We were like zombies on the trains to the airport and around the terminals, and all three of us were out for the count before the plane had left the ground. But it was a good trip and I'm sure it will become an annual thing travelling to a different country every year.
After I caught up with the sleep I lost it was back to the hard work in the quest to get back race-fit and healthy. I was given the go ahead by the physio to start riding out at different yards, which means it is all going as planned at the moment.
Hopefully it keeps going in the right direction and it won't be long until I am keeping you updated on my rides rather than my work on spin bikes and rowing machines!
All the best,
Brendan
Follow Brendan on Twitter @brendanp1995
---

Brendan Powell is sponsored by www.trainers-quotes.com - join here to get top daily info direct from the yards - 7 DAY FREE TRIAL

---
---
Sky Bet Free Bet Club: £10 free bet - £5 free every week
---