Dave's Diary: Port and the tower burger
I don't know if you're thinking of going into racehorse ownership but if you are, please consider this. The Million In Mind syndicate hold the record at Nigel Twiston-Davies' for most port drunk on a stable visit. It stands at 11 bottles.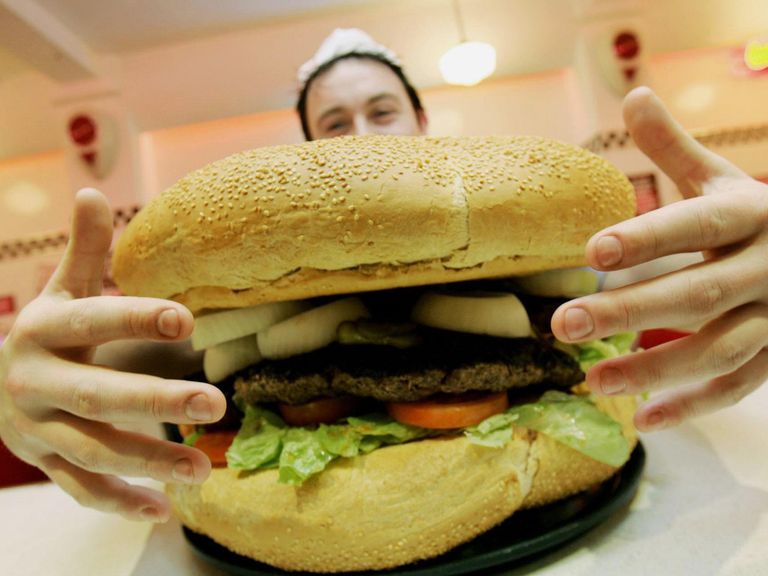 They couldn't find a single taker for a shot of the fortified wine on Monday morning as the bitter temperatures and sneet (unique to the Cotswolds, a combination of snow and sleet) drove the brave press corps under the only available cover, a small tarpaulin.
It was also where bacon and sausage sandwiches were served, along with crème eggs, penguin biscuits and lashings of tea and coffee. No if you are thinking of going into racehorse ownership, Grange Farm comes highly recommended.
Not that I'm an owner there, my own bloodstock interests currently lie with the sidelined Lady Kildare in Middleham (cut her leg walking over a silage pipe), some of us are just born lucky. No I was there to get the inside track on Twisters' Cheltenham team.
He's a genial host, despite suffering a hand injury just before the visit which even those with only limited medical experience could sense was slight odds-on to end in a visit to casualty.
Imperial Commander led the string up and down the hill three times, he looked in rude health as he bids to roll back the years and become only the second horse to regain his Cheltenham Gold Cup.
NTD was dismissive of the bounce factor "you'll have to tell me what it is, I've no idea" and added "isn't it only supposed to happen when you go back too quickly, it's six weeks since he ran in the Argento". Team Imperial Commander aren't heading there for a lap of honour and a quiet road to retirement.
The only major concern was the trainer three times mentioned the Fez being three weeks away. I'm sure it was only a slip of the tongue but it would be awful to see The New One loom alongside Pont Alexandre at the last in the Neptune only to flatten out and the trainer report he "needed the run and was a gallop short."
It won't happen - he looked magnificent.
So did the menu at the Hollow Bottom where, owing to the game pie excesses of last week, I swerved the venison liver and bacon to polish off roast pork. It was the wrong call as Michael 'Shindog' Shinners and Ben 'Gollum' Linfoot informed me as we headed north to my current location.
Nantwich.
I'm not sure I'll see much of one of Cheshire's hidden gems as I was a weary traveller upon departure this morning after a bellyful of ale as Wakefield suffered a heartbreaking defeat to Huddersfield in Super League yesterday.
You'd think I'd know better at my age but instead of swatting up on the NTD team and fuelling myself with water and fruit I ate two Sunday lunches, sank a gallon of best bitter and spent the rest of the night having brutal dreams of being thirsty on a desert island.
To be honest that scenario is in many ways preferable to dining out with at least one of my travelling companions but that's my next task. I wanted to watch Pointless but apparently wagons roll at 1730 as we have to prepare for tomorrow's trip to Donald McCain's.
This time we will do the groundwork if it kills me. And if that doesn't there's every chance the Tower Burger will. Four different burgers atop each other with bacon, cheese and garnishes.
It's man v food British style and this man is determined to win.
---
Click here to send your e-mails to Dave
---
Click here for completely free £10 bet with Sky Bet & £5 free every week
---