Winds makes waves
There was a pleasing reminder of one of the most distinguished mares in recent memory, the 1994 Champion Hurdle winner Flakey Dove, as her son Bobby Dove finally got off the mark in the Connolly's Red Mills Hi Oil Mix Handicap Chase at Huntingdon.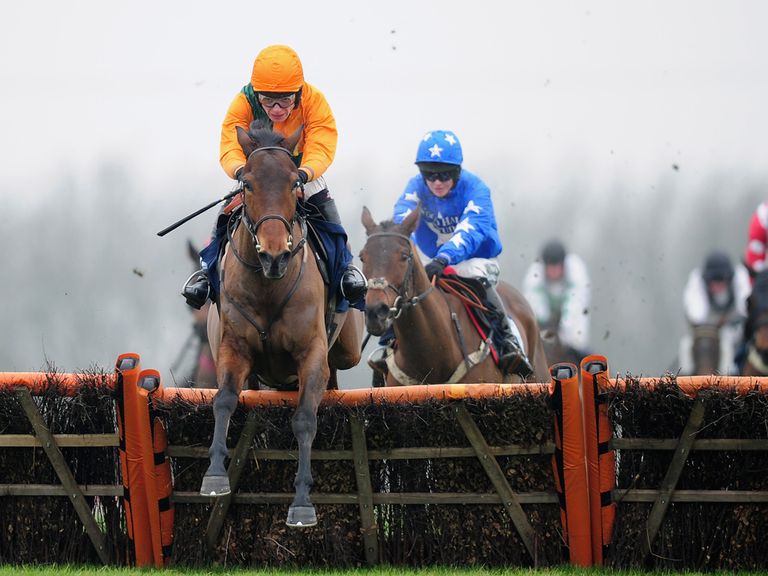 Carrying the same red with yellow disc of the Price family, her trainer Andrew Price said: "We've got a five-year-old left out of Flakey Dove, but she's retired at home now.
"It's a shame she has never produced anything as good as her, but at least that's a winner, as I've been more than two years without one."
Trojan Sun (8-1) ran no sort of race at Hereford last month but turned in a sprightly display in the Connolly's Red Mills Racehorse Cubes Handicap Chase to give Felix de Giles a winning return from serving a 12-day ban for taking the wrong course at Lingfield.
Trainer Tom Symonds said: "He was never there at Hereford - I could tell when I was saddling him up that he just wasn't up for it.
"He's a huge horse, the biggest we have, and everyone thinks he's standing on a plinth in his stable."
Henry Daly once again worked the oracle with a long-absent runner as Winds And Waves (10-1) sailed away from his opposition in the Connolly's Red Mills Horse Feeds Conditional Jockeys' Handicap Hurdle.
"He did well at the end of last year but he took a chunk out of himself at home and it's quite satisfying to get him back," said Daly. "I expect we'll have to get him entered again quite quickly now."
Andrew Thornton and the John O'Neill-trained Cabaret Girl (22-1) took the starring role in the redmills.com bumper.