Our top ten 2012 video stars
Will Hayler picks out ten of his favourite racing moments of 2012 on video. (note bad language on items 1 and 3)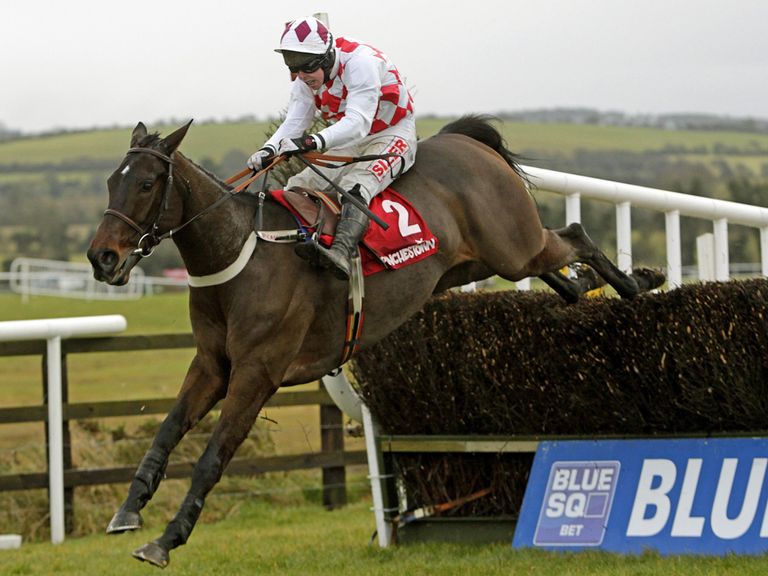 1 Peter Casey watch here
Racing's curious collection of characters don't come much more interesting than Peter Casey, who brought racing out of the sports pages during this famous interview with Tracey Piggott in the aftermath of Flemenstar's first Grade One victory at Leopardstown in January.
Casey handled the subsequent media interest better than he had the initial interview (although he claimed the video was a big hit on "Facetube" when interviewed 48 hours later) and is still married to wife, Janey, despite admitting that she hadn't been overly impressed. Flemenstar, meanwhile, continues to go from strength to strength, but the celebrations have become a little more muted.
2 Sprinter Sacre watch here
Paint me a picture of the perfect steeplechaser. There you are. Sprinter Sacre. I admit that going into Cheltenham, I wasn't really a believer. He'd had breathing problems, he might not like coming up the hill, he's just a bit fragile, right? Wrong. Oh my heavens. Just watch him go.
3 Davy Russell swears live on At The Races watch here
Davy Russell decides to do a live interview from the warmth of the sauna at Fairyhouse but his thoughts are diverted from his prospects of winning the jockeys' championship when an illustrious weighing-room colleague decides to throw a cup of cold water over him. This incident was first shown on TG4's 'Jump Boys' programme in Ireland.
4 The Anthony Knott show watch here
Undoubtedly one of my stories of 2012, I tend to switch off from showy owners and ostentatious punters, but there's something about Anthony Knott that's incredibly charming. In this interview, immediately after Hunt Ball's victory at the Cheltenham Festival, he seems far more interested in the idea that everyone else might have cleaned up on his horse than in celebrating his own success.
Combined with the brilliant celebration at Wincanton earlier in the year that had seen him climb aboard the winner alongside the successful jockey Nick Schofield (of which, sadly, no video is available), Knott is living the dream and all of those that have owned a racehorse, or even just part of one, can identify with the sense of delirium he finds in each victory. Sadly I can't see it continuing for another season, but maybe that's for the best as I wouldn't want to be over-Knotted. But I loved it while it lasted. And I laid Hunt Ball at Cheltenham too.
5 Frankel watch here
To those of us lucky enough to live in God's county, nothing could have been more special than Frankel's victory in the Juddmonte International. But in terms of visual performance, what more could Frankel have done than in the Queen Anne Stakes at Royal Ascot. Wow, wow, wow.
6 Mayson's July Cup watch here
Yay - a first British Group One for Richard Fahey and Paul Hanagan.The time of the race will tell you that conditions weren't actually that attritional, but on visual impression it appeared that there can't have been a Group One run in going as soft as that of Mayson's July Cup victory.
Godolphin import Sepoy could barely put one leg in front of another by the end of the race and he wasn't even last. However for a race where it was easy to have suspicions as to how the form would work out, it proved far from a fluke success. Third-placed Society Rock took the Haydock Sprint Cup only weeks later and Mayson was only just mugged in the Abbaye.
7 Tom Cannon plays rodeo watch here
In racing over jumps, horses will make mistakes. Some riders will be unseated, some will stay on board and some - like Tom Cannon - will end up in no-mans land, somewhere between the two.
Every year there are a handful of amazing recoveries from jumps' riders and Robbie Dunne's recent one at Newbury was pretty good. But for me, Tom Cannon's efforts to stay on board Inthejungle were the most remarkable. Not only is he off the horse and then back on, but by the next fence he has fully regained control and brought his mount through with a winning challenge. Brilliant stuff.
8 Hello Bud Becher Chase watch here
I can't believe that anyone other than those with substantial bets on Join Together wasn't praying for 14-year-old Hello Bud to hold on and win the Becher Chase. Nor can I believe that anyone who saw the emotionally-charged interview with Nigel Twiston-Davies on Racing UK wasn't left with a greater understanding of how some horses can get right under your skin. The decision has been taken since to send Hello Bud off into retirement and I can only hope he enjoys many more long and happy years. Isn't jumps racing great?
9 Black Caviar delivers - just watch here
To some extent this is the visual equivalent of running fingernails down a blackboard for 60 seconds, as Luke Nolen somehow manages to save himself in the final strides. But as one of the racing events of the year, it merits obvious inclusion in this list.
You certainly couldn't knock the way in which Black Caviar has been managed - her stock of souvenirs and memorabilia comfortably knocks spots off anything that was ever produced for Frankel. Nor must we forget that Black Caviar went home with injuries that were serious enough for connections to take a long, hard look at retirement. But unfortunately the ultimate impression left with most British racing fans was that of unjustified hype - and of a jockey who sailed bafflingly close to the wind with the unbeaten record of a very talented mare.
10 Girl steals horse at Bellewstown watch here
In a promotional stunt for another TG4 television programme in Ireland, a racegoer jumps on to a horse in the winner's enclosure at Bellewstown and rides off on to the track pursued by Paul Carberry. Amusing stuff and the sort of thing which Racing For Change might want to look at. Or maybe not.