Charity Newbury tipping challenge
Check out the tips of the Racing UK presenters and the sportinglife.com team for day one of the Hennessy Tipping Challenge.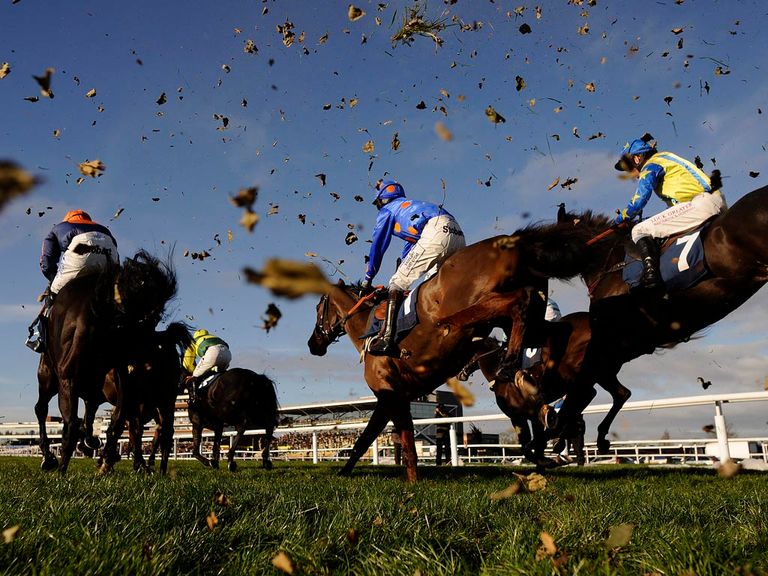 The four races today are the 1.30, 2.05, 2.40 and 3.15 and each selection has a one unit win stake on.
The winner after three days will receive £500 for the charity of their choice.
Mark Howard (Yorkshire Air Ambulance):
Polarbrook
Highland Lodge
Alvarado
Vendor
Chris Dixon (Water Aid)
Tycoons Reflection
Houblon Des Obeaux
Cedre Bleu
Valid Reason
Jonathan Neesom (Starlight Children's Foundation)
African Gold
Highland Lodge
Our Bomber Harris
Edgardo Sol
Niall Hannity (Yorkshire Air Ambulance)
Bathwick Brave
Houblon Des Obeauux
Cedre Bleu
Peckhamecho
Graham Cunningham (Starlight Children's Foundation)
Ivors King
Benefficient
Tour Des Champs
Lyvius
Ed Chamberlin (Cure For Dylan
Tycoon's Reflection
Highland Lodge
Rigadin De Beauchene
Call Bac
Mark Johnson (McMillan Nurses)
Otto The Great
Hadrians Approach
Alvarado
Vendor
Lydia Hislop (Cure Leukemia)
Bathwick Brave
Hadrans Approach
Cedre Bleu
Lyvius
Tom O'Ryan (Jack Berry House)
Otto The Great
Houblon Des Obeaux
Rigadin De Beauchene
Lyvius
Richard Hoiles (Broadway)
Tycoon's Reflection
Houblon Des Obeaux
Cedre Bleu
Peckhamecho
Andy Richmond (Cancer Research UK)
Bathwick Brave
Highland Lodge
Alvadaro
Lyvius
Dave Ord (New Beginnings)
African Gold
Harry Topper
Tour Des Champs
Valid Reason
Gordon Brown (Thoroughbred Rehabilition Centre)
Bathwick Brave
Hadrians Approach
Tour Des Champs
Vendor
David Fitzgerald (Shooting Star CHASE)
Faultless Feeling
Houblon Des Obeaux
Alvarado
Edgardo Sol
Ollie Bell (Alzheimer's Society)
Bathwick Brave
Highland Lodge
Rigadin De Beauchene
Edgardo Sol
RUK Production Team (Starlight Children Foundation
Kayfrou
Hadrians Approach
Iona Days
Lyvius