GC: Henderson to the rescue?
Graham Cunningham reacts to the proposed closure of Kempton Park and ponders whether a leading trainer may have a key role to play in saving it.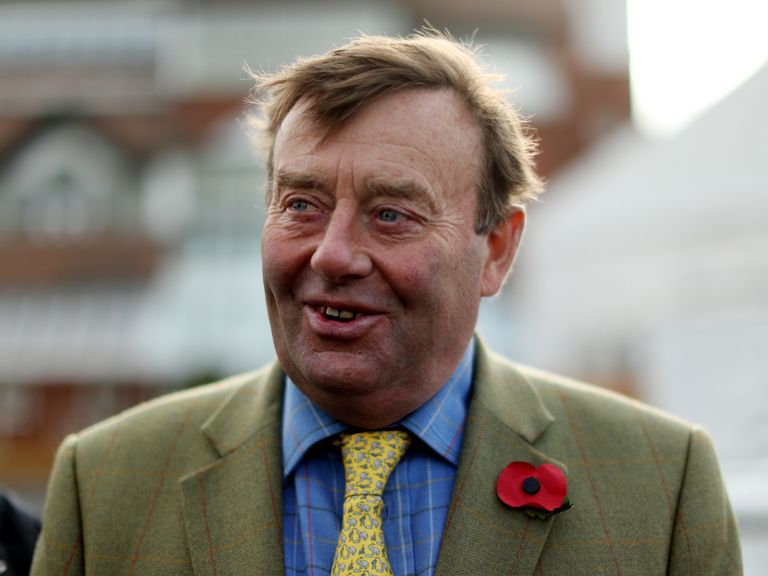 The news that Kempton is on the way out is clearly a huge development - and a much more nuanced one than some would have you believe - but this ongoing story tells us some things and begs important questions about others.
It tells us that the Jockey Club needs money - lots of money - and that even the family silver has its price.
It tells us that the Jockey Club, for all its modernisation and softened profile, still retains massive old-school clout and the ability to tell the rest of racing "this is how it's going to be and you can like it or lump it."
It has carried a hint that, for all its undoubted flaws, the BHA isn't in the cross hairs this time. On the contrary, any seasoned reader of its statement in reaction to the news could only detect a distinctly lukewarm and perhaps even a resigned approach.
Click here to read the BHA statement in full
It suggests that consultation isn't necessarily a two-edged sword for the Jockey Club. You can bet plenty that a select group of Newmarket grandees (and perhaps even the odd scribe) were firmly in the loop about a new AW course at HQ. 
But it's clear there was little or no consultation with leading jumping figures about the plans to bulldoze Kempton. And that's both revealing and alarming.
For what it's worth, and this is merely a personal viewpoint, I have no appetite for watching mediocre AW racing at Newmarket.
I've never been a huge fan of the racegoing experience at Kempton. And lots of people will probably echo that. But that's only one part of the equation. 
Kempton Park's jumping track is extremely valuable because it provides a stage for fast equine athletes to shine on good racing ground when such conditions are very hard to find elsewhere and also because its flat, right-handed layout provides a perfect counterpoint to the ups and downs of left handed Cheltenham.
Some respected figures are clearly more than happy to see those assets sold off. 
The RP's lead writer Alistair Down is one of them - and I have no issue when he argues that something drastic is necessary to secure racing's long-term future - but I truly begin to wonder what universe I'm living in when I hear such a jumping stalwart gushing that "in one of Britain's single most spectacular urban developments post-war, 3,500 homes will spring up at Kempton." 
But, who knows, something other than spectacular homes could spring up well before the builders break ground at Sunbury.
Jockey Club chief executive Simon Bazalgette - who was less than his normal sure-footed self when interviewed by my RUK colleague Nick Luck on Tuesday - admitted that there is "a long, long way to go before anything happens."
Click here for Nick Luck's interview with Simon Bazalgette on Racing UK
There certainly is. And it's not hard to see the huge emotion that this story has generated over the last 24 hours being harnessed into a much more formal movement in the coming months. 
Of course, any movement needs a charismatic figurehead to have maximum effect - so step forward NJ Henderson.
I very much doubt the veteran Lambourn trainer has much time for my views. That's simply the way it goes when you dare to disagree with some of racing's leading players.
But Henderson is immersed in National Hunt racing and knows exactly what jumping at Kempton stands for. 
He also knows that Aintree was almost lost because of financial concerns when he was a much younger man. 
And, even more importantly, he knows that his late father Johnny was the driving force behind a financial package that saved Cheltenham from the looming threat of property developers for the lofty fee of £240,000 (yes, you read that right) way back in 1963.
Hendo, with three champion trainer titles and countless top races on his CV, will hit 67 this year. 
That's not a bad time in life to start thinking about your legacy, especially when you train for some of the most wealthy and influential owners in the land.
Not surprisingly, Bazalgette nibbled his lip nervously when Lucky asked him whether he would be "happy to be remembered as the man who shut down one of the most historic racecourses in the land."
As a son of the man who played a pivotal role in marshalling the forces that saved Cheltenham for future generations, Henderson might be much more comfortable with a headstone carrying the inscription: "Here lies the man who helped save Kempton."
What are your thoughts on the proposed developments at Kempton and Newmarket? What now for Kempton and the King George? Email racingfeedback@sportinglife.com and we'll publish the pick of them.
Also don't forget to get your questions into GC for his Friday live chat when this subject will be discussed. Email them to the same address.
Dave Chapman: "I've gotta say virtually every time I hear Hendo speak I find L love him even more, I read his thoughts yesterday re Kempton with particular interest and for all I doubt anyone will save the course I feel young Nicky even at 67 is the best man for the job his passion and his eloquence are things of beauty. As Rodders used to say - go on my son!"
Andy Allen: "I was very sorry to hear of the plans to build a housing estate on Kempton Park.  Quite apart from its historic links with National Hunt racing, it's valuable green space in an urban environment.  The more green belt we lose, the worse off we all are.  On the racing front, how many right-handed Grade 1 tracks with good drainage are there to stage the winter game? As for an AW track at Newmarket - it may be convenient, but apparently, it's for the benefit of owners and trainers, not racegoers.  Personally, I'm not keen on AW racing and, although I have shares in racehorses, I cannot see myself travelling down to Newmarket for an all-weather fixture even if we had a runner there. In my view, these plans are a retrograde step fuelled by a quick fix injection of cash. A re-think is required."
Russell: "Surely you can't let these morons trample over the great history of racing at its best. The Gold Cup not run at Cheltenham isn't the "Gold Cup", similarly the King George run at Sandown is not the "King George". Perhaps they should think about renaming the race, how about the "Utter Greed Gold Cup" or "I'm In it For Myself Gold Cup" or "Boring Bog Standard Racing Gold Cup. Any further suggestions welcome."
David Maconochie: "As I have a print of Dessie jumping the last at Kempton on my wall, in a foreign land, you can forgive a tear or two when I heard this. Surely a development to include the track and housing might be possible? I don't hold out much hope.. £100million is much moolah and that rules these days.The track has been scandalously under marketed."
Thomas Corderoy: "A big petition for the retention of racing at Kempton MUST be started with immediate effect. I can foresee this being the way things will go to house the booming population. All racecourses with exception of Ascot will come under increased pressure to sell or be compulsorily purchased by the government regardless of people's jobs and livelihoods to fulfil the governments targets for affordable homes etc. This land of ours will turn into a vast concrete jungle and the only racing we will witness soon will be the cartoon racing being spewed out by high street bookies daily. It is nothing short of disaster."
Roger Watson: "So, Newmarket's gain is EVERYBODY else's loss? Sounds about right for the decision makers in racing!"
Terry Flanagan: "Take the King George on Boxing Day away from Kempton and it would have closed years ago, it is an over rated all-weather track - when tracks go all weather they go off the radar for most punters anyway, bring back turf racing! All-weather racing is purely for the greed of bookmakers, with racing and dogs being shown in betting shops now from all over the world you are lucky to see a horse race from the UK, and with the noise of the roulette machines you may as well be in an amusement arcade! Me and many of my punting mates refuse to stand in the shops now, we make a book between ourselves in the pub and watch it on TV with a pint! Racing is a dying sport anyway and the land mass that approximately 60 racecourses take up in the UK will soon be unsustainable."
Graeme: "I was stunned to read the Jockey Club's statement on the closure of Kempton. Their idea of progress is to use the money raised from closing a great jumps course to build another tedious all weather track at Newmarket which has never struck me as being short of money or facilities. They also seek to move the iconic King George to a posher part of London. Typical of the Jockey Club, an elitist organisation."