Art to paint Doncaster red
It's the start of the new turf Flat season this Saturday and with that we can look forward to the normal curtain raiser – The William Hill Lincoln Handicap.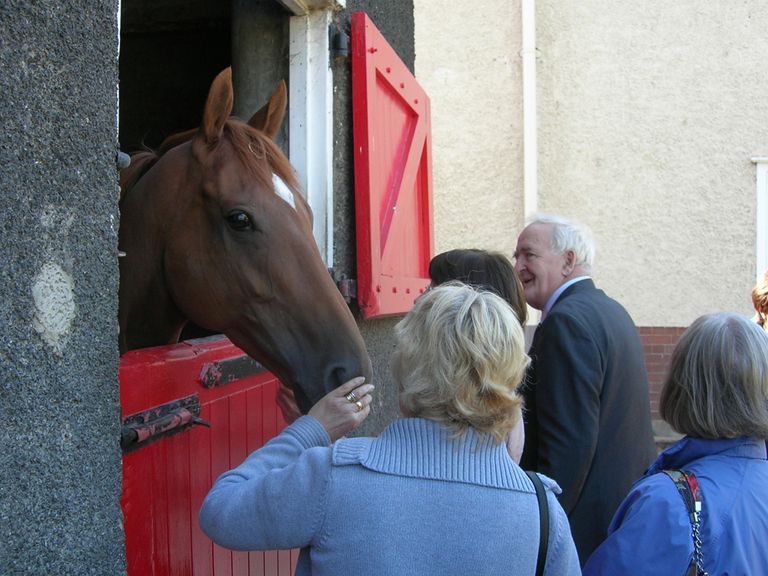 At this stage of the week all of the last three winners – Levitate, Brae Hill and Sweet Lightning – are still entered, but the last horse to win back-to-back Lincolns was in 1957-58, while as far as I can see there have not been many horses that have won this contest more than once.
The betting is as tight as ever with Roger Charlton's Captain Cat heading many bookmaker lists after his latest race, when second at Lingfield, was franked when the winner – Robin Hoods Bay – landed last week's Winter Derby.
If the recent trends are anything to go by then we can simply put a line through any horse aged 7 or older with ALL of the last 11 winners being 6 or younger, while also pay special attention to horses that had won between 2-4 times before as this trend also accounted for all of the last 11 winners.
Previous distance winners also fare up well, but that's not too surprising, plus looking at the weight of the last 11 winners then 10 of the last 11 carried 9-4 or less – this would knock out top-weight Chookie Royale, Tullius, Boom and Bust and last year's winner Levitate.
We'll know the draw later in the week (Thurs), but once we do then horses from stalls 9 or higher should be respected having won 8 of the last 11, while don't be put off if your fancy comes here without a recent run as 8 of the last 11 winners came here having their first run of the season.
Despite the competitive nature of the race we've actually seen 3 winning favourites in the last 11 years, but in contrast all of the other 8 market leaders were unplaced.
With those key stats in mind then my two against the field are OFF ART and  WHISPERING WARRIOR. The first name comes here off the back of three wins last season – including one at Doncaster - and with just 4 career runs then there should be more to come. He's also already won on a variety of different ground, while at 4 year-old is the perfect age.
My other fancy – Whispering Warrior - was a winner at Wolverhampton last time so comes here match-fit and off just 5lbs higher and having won over further then if this race turns into a stamina test he'll love it. David Simcock's 5 year-old has also won with a bit of cut should the ground get softer, while with 6 wins from just 13 career runs certainly knows how to get his head in front.
William Hill Lincoln Trends & Stats…………….
11/11 – Aged 6 or younger
11/11 – Had won between 2-4 times before
10/11 – Had won over at least 1m before
10/11 – Carried 9-4 or less in weight
8/11 – Drawn in stall 9 or higher
8/11 – Winning distance – 1 length or more
8/11 – Having their first run of the season
8/11 – Unplaced favourites
7/11 – Officially rated between 95-98
6/11 – Aged 4 years-old
6/11 – Placed first or second last time out
6/11 – Returned a double figure price in the betting
5/11 – Came from the top 3 in the betting
6/11 – Raced at either Newmarket (4) or Lingfield (2) last time out
5/11 – Had raced at Doncaster before
4/11 - Placed horses from stall 16 (1 winner)
4/11 – Placed horses from stall 12 (1 winner)
4/11 – Won last time out
3/11 – Winning favourites
2/11 – Ridden by Johnny Murtagh
2/11 – Trained by Mark Tompkins
2/11 – Trained by William Haggas
Note: The 2006 renewal was run at Redcar and the 2007 running was staged at Newcastle
Follow Richard here:
Twitter: https://twitter.com/DunwoodyRacing
Facebook: http://www.facebook.com/DunwoodyRacing
 
Join TRAINERS-QUOTES.com here and get top daily info direct from the yards - 7 DAY FREE TRIAL