Spencer 'knows his own mind'
Jamie Spencer chose to let his whip-waving celebrations do the only talking after he rounded off a much-talked-about week with a winner at York's Ebor meeting.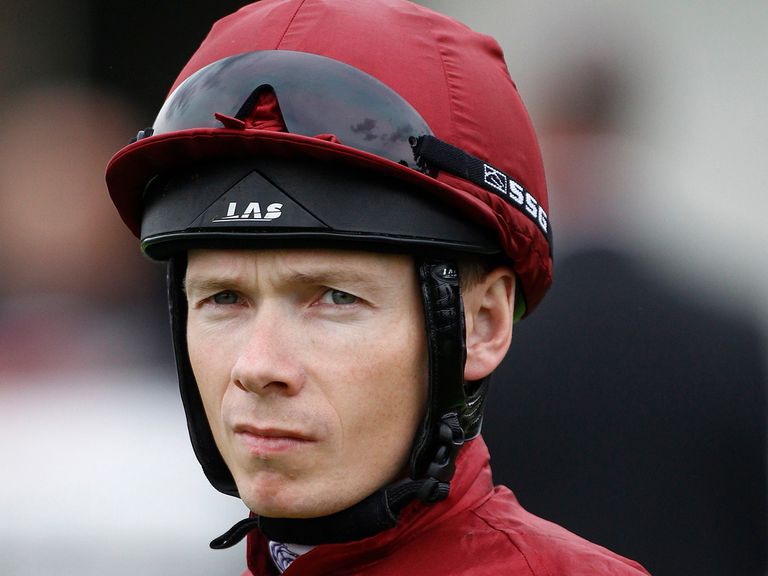 To be fair to Spencer, a particularly vicious cloudburst had just reached the track and he was understandably keen to avoid a dowsing, although the speed with which he went in and out of the winner's enclosure in order to receive his rider's prize for the Roses Stakes almost matched that shown minutes earlier by his successful mount, Mind of Madness.
Happily, Qatar Racing's David Redvers wasn't so worried about the rain and offered further insight into the circumstances behind Spencer's departure, announced on Thursday.
Redvers said he understood the speculation over the reason's behind the jockey's decision to quit, but revealed that the 34-year-old had initiated his departure when talking to Sheikh Fahad Al-Thani at Arlington last Saturday after Just The Judge had finished third in the Beverly D Stakes.
The Sheikh had then let Redvers know "there might be an issue" and things had moved quickly from that point.
"He's a family man and I think he'd seen some great people retire from the weighing room whose only regret had been that they hadn't seen their families grow up," he went on.
"Don't think for one minute that it's going to be a case of 'pipe and slippers' for him now, because I can promise you he'll be keeping busy.
"We've now got horses in training with 54 different trainers worldwide - there can't be another operation anywhere in the world who has that sort of spread - and he will be busy riding horses for us and advising me and Sheikh Fahad.
"Jamie knows his own mind and it was absolutely his decision. That's a fact. I was as surprised as anybody. He just didn't want to be in a profession any more where he didn't get to watch his kids grow up.
"Might he want to come back in two or three years' time? I don't know. Maybe, but he's made his decision and we've got to respect that."
The Prince, by this stage, had exited the winner's enclosure for the warmth and dryness of a hospitality suite, but he looked more like a big, smiling teddy bear in a very slightly ill-fitting suit than the the raging dictator some have hinted at, who chopped Spencer and Harry Bentley in a fit of pique caused by the disappointment of a tough season for his operation.
The suggestion of a betrayal over Bentley particularly raised Redvers' ire. "I couldn't believe it when I read that Harry had had his contract terminated as that's just not true," he said.
"He's a brilliant young jockey with a great pair of hands. He'll continue to ride for us and I couldn't recommend him enough to anybody else.
"Sheikh Fahad became aware of the situation whereby a young jockey can lose their claim and struggle for a bit and he wanted to do something to help. Harry had a one-year contract and did very well for us and that was extended to two years and now it's come to an end, but he certainly hasn't been sacked.
"He's a smashing fella with a good brain, a credit to the sport and a bloody good jockey too."
As for securing a replacment to Spencers, Redvers admitted that the situation had been fraught behind the scenes.
"He kept beating us!" was his initial assessment when asked why Andrea Atzeni had got the vote as Spencer's replacement. "He gave a horse of ours trained by Stuart Williams a great ride for us earlier the season but we'd always had him on the radar. Roger Varian is a good friend of mine and we had a conversation about him and things went from there.
"He was just the best man for the job.
"To be honest it was a bit of a nervy couple of days while Andrea decided what he wanted to do, but in the end I locked him in a room with Sheikh Fahad for half an hour and he must have done something to make up his mind."
Will Spencer tell his side of the story at some stage? Redvers said: "I'm sure he will talk to you when he's ready to but he's probably still coming to terms with it all."
Redvers himself looked like a man who had been through the mill this week, although this victory and a Listed-race success at the Curragh within the space of 15 minutes had put the spring back into his step.
Spencer, meanwhile, stayed within the weighing room, keeping his own counsel. Less than two hours earlier, he'd been one of a number of jockeys forced to take dramatic evasive action when the saddle of Joe Doyle, riding Mantou for Michael Bell, slipped round throwing the jockey to the turf in the very final strides of the Melrose Handicap.
Seeing the whites of Doyle's eyes as he lay on the turf, helpless as tonnes of thoroughbred careered towards him, may just have helped convince Spencer that he'd made the right decision. Whether he'll still feel the same way in 12 months' time when he watches another rider don the same silks and bid to win the Roses Stakes for Qatar Racing for the third consecutive year remains to be seen.