So much to like about Australia
How did Australia and Kingman both get beaten in the 2000 Guineas? That one might have been found out by the strange demands of this year's race seems understandable, but both? Two horses who would surely have been crowned champions in any generations?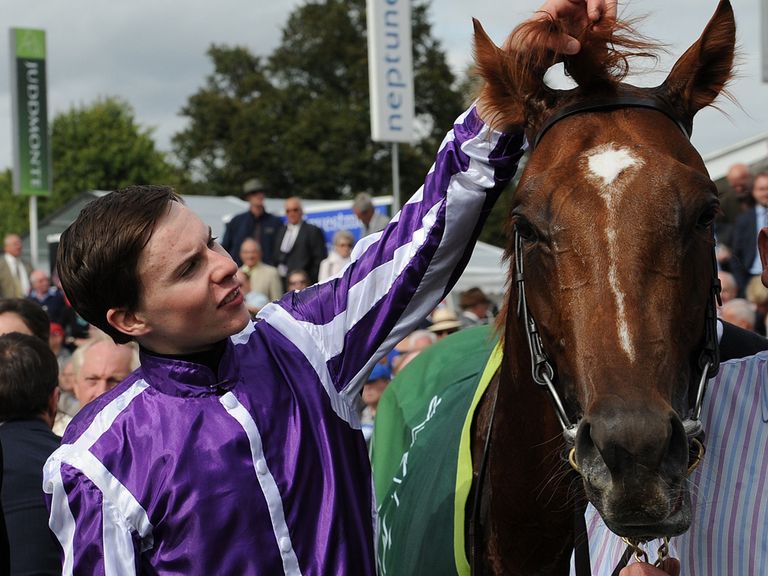 The dream for many lovers of racing now is that the pair will clash over a mile in the QEII on Champions Day at Ascot, preferably with Night Of Thunder again in the line-up. Sadly, there seems more likelihood of Shergar making the line-up than those three meeting for a final showdown.
It's absolutely no criticism of connections to suggest that Australia's career has been carefully managed, particularly since that unfortunate defeat at Newmarket.
It was noticeable that Aidan O'Brien spent as much time talking to Seamus Heffernan on Kingfisher in the pre-race parade, as he did the successful jockey. It was important that every possible angle was covered.
His detractors will say that he lined up at York purely because connections didn't believe he could be beaten. They will add that he will line up next at Leopardstown in the Irish Champion Stakes because, once again, his chances of defeat are somewhere between slim and nil. But a policy of picking and choosing targets carefully should not be used as a stick to beat Australia with, nor can it hide his unavoidable and undeniable huge talent.
Could he beat Kingman over a mile at Ascot? It's an appealing poser to mull over. A bit of cut in the ground probably wouldn't worry him (although the balance would tip towards his rival in truly testing conditions) and the effortless way he cruised into contention between the three and two-furlong poles at York strongly suggests that Aidan O'Brien's post-race assertion that the horse's optimum trip was 'a mile to a mile and a quarter' could well be right.
But however much the prospect of a second clash appeals in theory, it remains realistically unlikely to happen, despite Joseph O'Brien's specific mention of the QEII when interviewed on At The Races after riding a winner at Killarney little more than four hours after passing the post on the Knavesmire. His father, also interviewed at the track - and presumably after some degree of consultation with 'the lads' on the way back to Ireland - was at pains to say they had "thought no further ahead than Leopardstown".
Racing journalists hoping to persuade their managers to authorise the expenses for a trip to the US will be praying for a final hurrah in the Breeders' Cup, as connections attempted with Galileo in 2001. Such a move seems not entirely impossible, given that defeat there would have little or no effect upon his overall standing as a racehorse, making it effectively a no-lose bet. It's certainly easier for me, at this stage, to imagine him running there than in the Prix de l'Arc de Triomphe.
None of this conjecture about future targets should however detract from the his silky-smooth performance in the International. He breezed past good horses halfway up the home straight and had enough in the locker to find more when the masterfully-ridden The Grey Gatsby emerged late in a bid to throw an unexpected sucker-punch.
There wasn't quite the sizzle of the post-race atmosphere at the track when Frankel won the International, but there was more than a smattering of polite applause and appreciative whistles when O'Brien junior cantered the winner back up the track for the traditional post-victory parade. Australia might not be loved in the way that the F-word was, but he is certainly appreciated. His owners hope and pray he could fill be Coolmore's next Sadler's Wells or Galileo. There's every chance that their wishes could come true.
The Great Voltigeur was won in good style by the progressive Postponed but undeniably weakened by the late exit from the contest of Kingston Hill - a decision almost certainly sealed as soon as the words 'track record' were utttered after the preceding Acomb Stakes.
According to a number of Twitter experts, Kingston Hill will now go straight for the St Leger, but personally I wouldn't be so sure. Hard work by sponsors Ladbrokes and the racecourse on the Doncaster Classic has undoubtedly restored considerable lustre to the race, but I can see connections being keen to get him back on winning track over shorter distances.
Hell, why not through him into the mix for the re-match clash between Kingman and Australia in the QEII. It's all pie in the sky anyway, isn't it? Isn't it?