Hutch undergoes hip surgery
Sporting Life columnist Wayne Hutchinson hopes to be back in action in mid-September, having undergone hip surgery.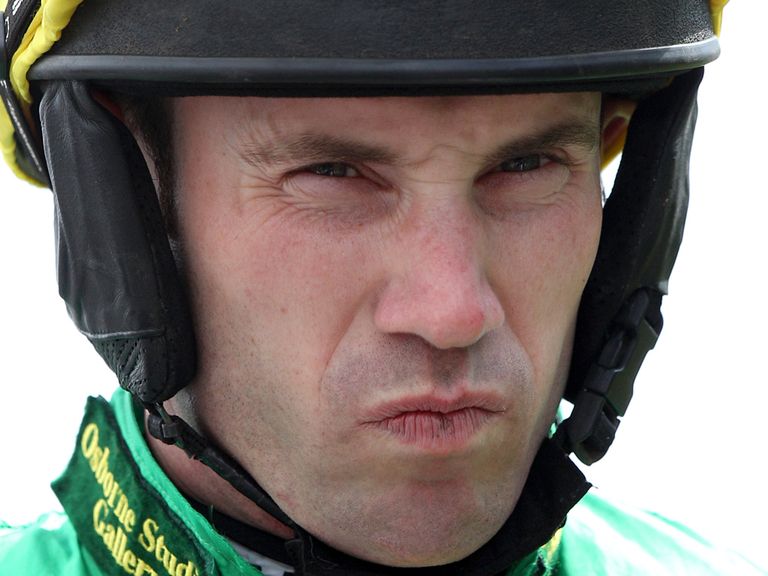 The rider went under the knife on June 20 and is now into his rehab process for a problem that came to light when riding at Stratford in the spring.
"The horse did not fall but I jolted something and it turned out that I had torn the labral, which is a capsule that runs around the outside of the hip joint," Hutchinson explained to sportinglife.com.
"There were two tears so I went in to have an operation to repair those. But I had a CT scan as well that showed something called a cam lesion which is excess bone on top of the femur as it goes into the hop joint.
"It causes an impingement in the hip and limits the range of movement, so I also needed to have the bone shaved which would then free the hip up.
"But when the surgeon went in, he found the problem had caused more damage than anticipated and it had shredded the meniscus as well." 
Following the surgery, Hutchinson has already started to try and regain the lost muscle tissue.
"The first three weeks were non-weight bearing spent on crutches. I am off those now and starting to get some function back through the leg," he added.
"I had my legs measured by the physio at Oaksey House - where they do a great job - and I have a deficit of 6cm in muscle bulk so it has dropped off very quickly.
"It gives you an idea of how much strength and conditioning work needs to be done to get back. I was able to get on the exercise bike for five minutes the day after the operation and I have built that up to an hour over the past two weeks. 
"It feels very good and now I can progress on to the cross-trainer before going on to more dynamic exercise like squats and lunges."
Hutchinson won't be rushing the process though and will have to sit out the summer jumping campaign.
He said: "The timescale is a bit tough as originally the doctor had said six to eight weeks. I go back to see the surgeon in three weeks time but he did not discuss the length of time as things have been a bit more complicated than first anticipated.
"You have to do things by the book. You are looking at doubling the original time, so that is 12 weeks from the operation - that would take me into the middle part of September."