Tip Of The Day: Vote Green
Our man Will Hayler reflects upon how to keep 38,000 racegoers happy and is hoping rain reaches Ayr to help his tip.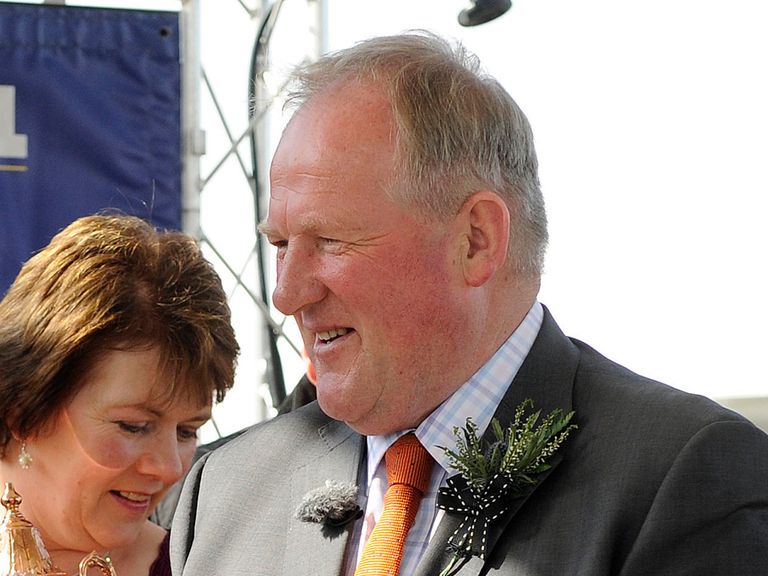 TIP OF THE DAY - 4.00 Ayr: Go Go Green
When I yesterday read on the website of York's excellent local newspaper, the York Press, about the story of two men rescued from the River Foss in the early hours of Sunday waist deep in water and screaming for help, but both carrying "takeaway food" above their heads, I was expecting to read that well-refreshed racegoers were to blame.
In fact, police clarified that the incident was "not races-related" and that there had been minimal trouble among the 38,500 or so racegoers at York for the John Smith's Cup.
Indeed, the crowd management that I saw on Saturday could only be described as excellent and imaginative. A really quite good covers duo were performing in front of the weighing room and more than an hour and a half after the last race, the crowd was slowly sliding away rather than being hurled out all at once like a nightclub where the lights come on at 2am.
Drinks were still being served, as was food (hurrah!), and when a party took it upon themselves to run down the final two furlongs of the home straight (a good hour after the last race), security a) were straight on hand and b) gently and with good humour steered the runners off the track and back under the rails. No confrontation, no fuss.
Yes, the taxi queue was long, but it was being quietly managed by the police and racecourse security. Yes, some of the racegoers leaving had undoubtedly hit the sponsors' product hard, but there was free water available from every bar and repeated safety messages advising of this. Somehow, they even relaxed the dress code and allowed 'gentlemen' into the posh bit without jackets.
Where am I going with this? Nowhere really, other than to say I thought it good to see some excellent crowd-management practice on one of the busiest days at any British racecourse all year long. The racing was good too.
Showers are due to hit Ayr during racing today and I'm hoping they come before 1600 as Go Go Green will appreciate every drop of rain that arrives.
He looked uncomfortable on good to firm ground at Catterick last time, but there may have been more to that poor performance as it was an uncharacteristically limp effort on the back of several good ones, most notably a decent win at Haydock, followed by a fine fourth back over five furlongs in a valuable Musselburgh sprint against several much less-exposed rivals.
Watch the replay for yourself and see how he makes his ground up down the middle of the course, away from the action. Winner Robot Boy has done no damage to the worth of that form since either.
The handicapper has chiselled a pound off his mark for each of his last three runs and I'm convinced he's capable of winning in this grade off his current rating. He needs an end-to-end gallop to be seen to best effect and hopefully the free-going L'Ami Louis will help him out in that respect.
Apologies to any of you heading to the track at Ayr today, but let it rain, let it rain.
The other horse I've backed today is Ganges in the 2030 at Windsor. He's let Notebook followers down in his last couple of starts, but seemed to get outpaced at a crucial stage over a mile and a quarter on the July Course last time out and he's worth anther chance up in trip.