Mal Boyle's Placepot picks
Our Placepot expert Mal Boyle brings you his analysis ahead of Monday's meeting at Windsor.
Windsor. Click here to bet.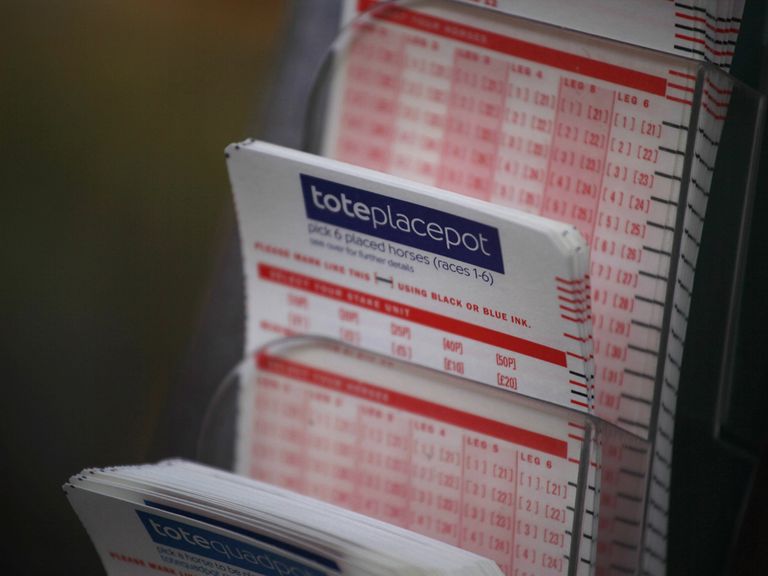 Each day Malcolm Boyle, the author of 'How To Win at the Tote Placepot' and a former odds compiler, will give his unique analysis of the feature meeting from a Placepot perspective.
 
His general preview for the following day's racing will appear at around 1700 BST the day before with the actual selections available around two hours before the first race on the day of racing so factors such as non-runners and going conditions can properly be taken into account.
WINDSOR - JULY 28
Last year's corresponding toteplacepot dividend:
2013: £28.70 (6 favourites: 3 winners--2 placed--1 unplaced)
6.00 Iffraaj was not the most straightforward of horses in his time (despite possessing wonderful ability) and sure enough, his stock blow a little hold and cold in general terms. JUDICIAL looked the part on debut however, albeit he was hooded at the first time of asking as if to confirm my worries. That said, Roger Charlton rated the February foal from day one and JUDICIAL looks the most likely winner, providing he doesn't follow his sire in the 'unpredictable stakes'. Connections of HENLEY should prove to be the beneficiaries should JUDICIAL fall short for one reason or another.
Favourite factor: This is a new race on the Windsor card with which to open proceedings.
6.35 Richard Hannon has saddled two of the last six winners of this event, having also landed the forecast five years ago with 2/1 and 28/1 raiders for good measure. Richard held five options for the contest the other side of the weekend and the green light has been offered to TYPHOON SEASON who ran on soft ground at the first time of asking. Richard's Kyllachy colt drops down a furlong and in this grade/company, TYPHOON SEASON should certainly be there or thereabouts at the business end of the contest. Beaten favourite SONGYE will attract money again I'll wager, with CAPTAIN MARMALADE, KING JERRY and DRUMKILBO others to mention in despatches.
Favourite factor: Four of the 15 favourites to date have prevailed, whilst nine market leaders have claimed toteplacepot positions in the process.
7.05 Seven of the last nine winners have carried weights of 9-2 or less whereby, whilst four-year-olds lead the three-year-olds 4-3 via nine renewals during the last decade. A trio of junior raiders qualify via the weight trends which are listed in order of preference at the overnight stage, namely SLEEP WALK, BACKSTAGE GOSSIP and BYRON'S GOLD. The potential four-year-old spoiler in the pack in SPIRAEA from my viewpoint.
Favourite factor: Five favourites have prevailed in the last 16 years, whilst nine market leaders secured toteplacepot positions during the study period.
7.35 For all that HOSTILE FIRE comes into this event on a hat trick, the race will not take a great deal of winning, especially as the Ed de Giles raider races off a mark 12 spots higher for two recent 'narrow' victories. Jamie Spencer's mount will attract plenty of business I guess, though from a win perspective, this is very much a race I will avoid. Looking with my toteplacepot hat on however, I will add each way options such as HEARTSTRINGS and CLASSIC MISSION into the overnight equation.
Favourite factor: Last year's inaugural 11/4 favourite finished out with the washing behind horses which secured toteplacepot positions when sent off at 3/1--25/1--12/1.
8.05 Four-year-olds have won seven of the last 12 renewals which makes for something of a change in this type of event and the trend might be extended by two of this year's vintage representatives, namely BERTIE MOON and ST PAUL DE VENCE. Geoff Deacon's first named top weight is a course and distance winner who looks to have been well placed to score again. Geoff's Bertolini gelding has secured gold and silver medals via just three assignments at the alternative royal venue on a track which does not suit every horse in training by any means. Despite only finish fifth of seven last time out, TRIPLE CHIEF was only beaten a length and a quarter at Salisbury and a repeat of that effort would take the High Chaparral gelding close in this company.
Favourite factor: Four favourites have won during the last 15 years which is not a bad return in this type of event (profit of £100.00 for a level one hundred pound investment), though just three of the other 12 market leaders additionally claimed toteplacepot positions.
8.35 Before Saturday's sport was contested, the seven represented trainers 'boasted' stats of 2/44 during the previous fortnight whereby confidence in the toteplacepot finale is not at an all time high. I can only offer a tentative trio accordingly, which are named as ON STAGE, LAYLINE and HONOURABLE KNIGHT.
Favourite factor: Last year's 11/10 market leaders duly obliged.
Trainers with their relevant number of runners on the Windsor card on Monday:
4--Roger Charlton
3--Mark Usher
2--John Best
2--Karl Burke
2--Tony Carroll
2--Mick Channon
2--Geoff Deacon
2--Eve Johnson Houghton
2--Gay Kelleway
2--Rod Millman
2--Jamie Osborne
1--Ralph Beckett
1--John Bridger
1--Lady Cecil
1--Denis Coakley
1--Paul Cole
1--Chris Dwyer
1--David Evans
1--Jonathan Geake
1--Peter Grayson
1--Ed De Giles
1--Ben De Haan
1--Richard Hannon
1--Lawney Hill
1--Charlie Hills
1--William Jarvis
1--Nick Littmoden
1--Peter Makin
1--Phil McBride
1--Brian Meehan
1--Hughie Morrison
1--William Muir
1--Jeremy Noseda
1--Jonathan Portman
1--Brendan Powell
1--Sir Mark Prescott
1--Mark Rimell
1--Kevin Ryan
1--Malcolm Saunders
1--William Stone
1--Ed Vaughan
1--Ed Walker
1--Ian Williams
57 declared runners
2014 average toteplacepot returns thus far (818 meetings):
Favourites failing to reach the frame in all six races: £32,608.85 (2)
1 race with at least one favourite in the frame: £942.41 (18)
2 races with at least one favourite in the frame: £1,073.10 (88)
3 races with at least one favourite in the frame: £421.40 (215)
4 races with at least one favourite in the frame: £187.88 (242)
5 races with at least one favourite in the frame: £63.74 (178)
All 6 Placepot races with at least one favourite in the frame: £15.74 (75)
All references to placed horses on these pages are based on an exact science regarding general place terms offered by bookmakers and totepool.com
Biggest toteplacepot dividends in 2014:
Cheltenham--£44,616.30--Friday March 14
Pontefract--£26,272.90--Tuesday April 8
Sandown--£20,601.40--Saturday July 5
Warwick (NH)--£6,946.60--Sunday March 9
Wolverhampton--£5,122.30--Friday April 11
Southwell (NH)--£4,820.20--Thursday January 22
Doncaster (flat)--£3,701.90--Friday April 25
Lingfield (Mix Turf/AW)--£3,620.50--Saturday June 28
Wetherby--£3,148.90--Thursday May 29
York--£2,892.80--Saturday June 14
Wincanton--£2,871.50--Thursday May 8
Yarmouth--£2,868.90--Monday April 21
Newmarket--£2,867.90--Thursday July 11
Fontwell--£2,743.60--Tuesday June 10
Stratford--£2,571.90--Saturday March 22
Uttoxeter--£2,507.80--Thursday June 12
Cheltenham--£2,414.40--Thursday April 17
Fontwell--£2,374.70--Friday May 2
Lingfield (A/W)--£2,320.10--Saturday March 22
Stratford--£2,142.70--Tuesday July 1
Catterick (NH)--£2,105.50--Wednesday January 1
Bath--£2,090.60--Wednesday June 25
Doncaster (Flat)--£2,002.40--Sunday March 30
Flat Turf venues:
Total Flat Turf meetings (£427.23--320 meetings)
Ascot (£292.33--12 meetings)
Ayr (£253.00--9 meetings)
Bath (£335.52--12 meetings)
Beverley (£527.82--11 meetings)
Brighton (£163.24--11 meetings)
Carlisle (£232.35--7 meetings)
Catterick (£211.12--10 meetings)
Chepstow (£149.20--8 meetings)
Chester (£176.14--9 meetings)
Doncaster (£518.56--15 meetings)
Epsom (£123.65--6 meetings)
Ffos Las (£119.20--1 meeting)
Goodwood (£141.32--8 meetings)
Hamilton (£159.68--11 meetings)
Haydock (£293.94--14 meetings)
Leicester (£114.35--12 meetings)
Lingfield (£877.00--1 meeting)
Musselburgh (£346.17--10 meetings)
Newbury (£244.16--10 meetings)
Newcastle (£232.25--9 meetings)
Newmarket (Rowley Mile) (£155.70--8 meetings)
Newmarket (July) (£354.89--13 meetings)
Nottingham (£257.45--13 meetings)
Pontefract (£3,669.35--8 meetings)
Redcar (£425.17--9 meetings)
Ripon (£29.84--10 meetings)
Salisbury (£152.77--9 meetings)
Sandown (£2,242.55--10 meetings)
Thirsk (£419.67--8 meetings)
Warwick (£42.90--5 meetings--only two races contested at the May 20 meeting)
Windsor (£178.10--17 meetings)
Yarmouth (£439.64--14 meetings)
York (£713.51--10 meetings)
Mixed Turf and All-weather venues:
Lingfield (£425.32--10 meetings)
All-weather venues:
Total A/W meetings (£219.44--182 meetings)
Kempton (£111.54--42 meetings)
Kempton NH Bumper (£134.05--2 meetings)
Lingfield (£174.67--52 meetings)
Lingfield NH Bumper (£27.70--1 meeting)
Southwell (£150.07--37 meetings)
Southwell NH Bumper (£17.00--1 meeting)
Wolverhampton (£268.47--47 meetings)
National Hunt venues:
Total NH meetings (£487.22--315 meetings)
Aintree (£565.72--5 meetings)
Ascot (£144.23--3 meetings)
Ayr (£360.01--8 meetings)
Bangor (£197.90--6 meetings)
Carlisle (£522.96--6 meetings)
Cartmel (£127.68--5 meetings)
Catterick (£375.36--7 meetings)
Cheltenham (£5,553.28--9 meetings)
Chepstow (£197.61--7 meetings)
Doncaster (£290.41--7 meetings)
Exeter (£332.49--7 meetings)
Fakenham (£160.26--7 meetings)
Ffos Las (£333.64--10 meetings)
Fontwell (£665.37--9 meetings)
Haydock (£817.85--4 meetings)
Hexham (£336.10--9 meetings)
Huntingdon (£131.48--8 meetings)
Kelso (£297.68--7 meetings)
Kempton (£133.63--6 meetings)
Leicester (£382.19--5 meetings)
Ludlow (£93.57--8 meetings)
Market Rasen (£97.77--12 meetings)
Musselburgh (£372.37--6 meetings)
Newbury (£209.60--6 meetings)
Newcastle (£454.85--6 meetings)
Newton Abbot (£242.32--11 meetings)
Perth (£300.74--9 meetings)
Plumpton (£267.18--8 meetings)
Sandown (£205.02--4 meetings)
Southwell (£545.10--12 meetings)
Sedgefield (£219.09--10 meetings)
Stratford (£477.84--11 meetings)
Taunton (£144.18--9 meetings)
Towcester (£112.88--10 meetings)
Uttoxeter (£353.25--12 meetings)
Warwick (£1,287.67--6 meetings)
Wetherby (£387.17--10 meetings)
Wincanton (£439.67--10 meetings)
Worcester (£219.29--12 meetings)
Mixed Flat and NH venues:
Haydock (£311.40--1 meeting)
The average toteplacepot dividend in 2014 stands at £410.79 (818 meetings) up to and including Saturday July 26
Create your own 'Notebook' with our FREE 'My Stable' tracker!