Mal Boyle's Placepot picks
Our Placepot expert Mal Boyle reveals his analysis ahead of Tuesday's meeting at Lingfield.
Lingfield. Click here to bet.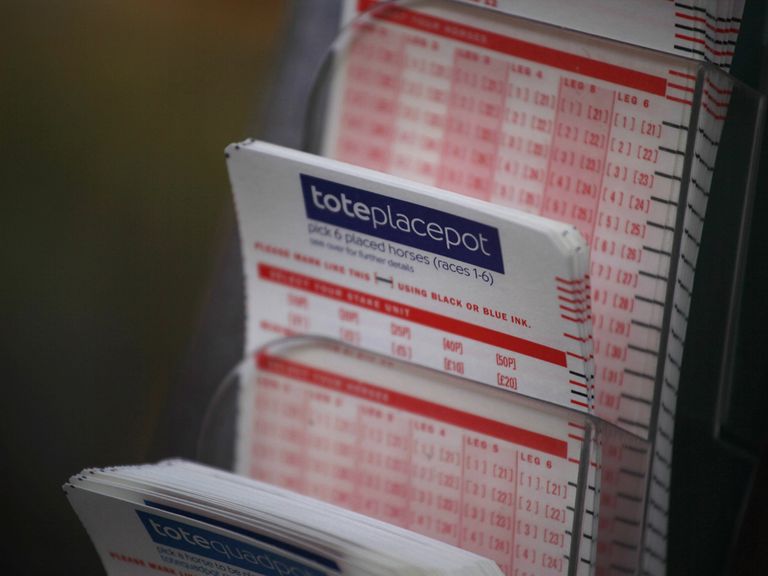 Each day Malcolm Boyle, the author of How To Win at the Tote Placepot and a former odds compiler, will give his unique analysis.
He'll assess the next day's leading meeting the previous afternoon/evening before posting selections the following morning, usually by 1000 GMT.
New Sky Bet customers: Free £50 matched bet!

LINGFIELD - DECEMBER 1

Last year's corresponding toteplacepot dividend:

2014: £103.00 (6 favourites - 2 winners - 2 placed - 2 unplaced)

12.30 MOZO won her debut bumper event in such style on heavy going that this hurdle event looks there for the taking, with only the timber likely to provide 'opposition' from a realistic viewpoint. Any horse that can cope with Uttoxeter mud the way the Milan filly did back in May is worth supporting in this grade. Apart from the hurdles, only SUNSHINE CORNER is likely to cause connections any potential problems.

Favourite factor: This is a new race on the Lingfield card.

Lingfield record of course winners in the first race:

No qualifiers

1.00 BREDON HILL LAD is another previous Uttoxeter (soft ground) winner on the card with obvious claims, though HALO MOON might go one better than his silver medal effort over a shorter trip here at Lingfield last week. Kings River was a winner waiting to happen that day and this longer distance should enable Neil Mulholland's Kayf Tara to score at the expense of Sue Gardner's top weight. Cheat The Cheater finished third last time out and another bronze medal will probably be registered again on Tuesday.

Favourite factor: This is another new race on the Lingfield card.

Lingfield record of course winners in the second race:

No qualifiers

1.30 SIROP DE MENTHE is the second successive top weight to represent Sue Gardner on the card and her five-year-old was one of the easiest winners you are likely to see this side of Christmas. That said, even Lucy's three pound claim means that the hat trick seeker still has to concede the thick end of two stones to Anthony Honeyball's Exeter winner NEVER SAYS NEVER. MR FITZROY is a course winner who goes well in deep ground as well, whereby the Kyllachy gelding should finish clear of the the other four entries.

Favourite factor: Last year's inaugural 5/4 favourite finished last of six finishers.

Lingfield record of course winners in the third race:

1/1 - Sirop De Menthe
1/1 - Mr Fitzroy

2.00 Warren Greatrex cannot do a lot wrong at present and WESTWARD POINT is likely to represent the stable to good effect again in this grade/company. A winner of three of his 10 races thus far, Warren's Karinga Bay gelding does not appear to be a 'stuffy' type (won at the first time of asking) whereby Gavin Sheehan's mount is fancied to care care of SAINT RALPH and LISTEN BOY, especially having scored on heavy ground in the past.

Favourite factor: This is another new race on the Lingfield programme.

Lingfield record of course winners in the fourth race:

No qualifies

2.30 SOLSTICE STAR is the only course winner in the line up which a is a definite advantage around this track which does not stage many meetings during the course of a year. The Kayf Tara raider represents a sire whose stock act well under these type of conditions, with connections probably having most to fear from BLACKWATWER KING. The other entries all have something to prove, though Come To The Party at least handles these conditions to winning effect, or at least that was the case back in Ireland a few years ago.

Favourite factor: Yet another new contest.

Lingfield record of course winners in the race:

1/2 - Solstice Star

3.00 Seven-year-olds have won three of the last six contests, with all three vintage representatives holding toteplacepot claims, namely CAPILLA, THE CAT'S AWAY and MOVEABLE ASSET, the trio being listed in order of preference. Money for Seventh Hussar would add interest to proceedings, whilst Little Jimmy also boasts a decent course record in easily the most competitive race on the card.

Favourite factor: Six of the 10 favourites have secured toteplacepot positions via nien renewals during the last decade, statistis which include two winners..

Lingfield record of course winners in the race:

2/4 - Little Jimmy
2/3 - Seventh Hussar

All references to placed horses on these pages are based on an exact science regarding general place terms offered by bookmakers and totepool.com

** = joint favourite; *** = co-favourite (where applicable).

Trainers with their relevant number of runners on the Lingfield NH card on Tuesday

3 - Nigel Twiston-Davies
2 - Alison Batchelor
2 - Caroline Bailey
2 - Jim Best
2 - Sue Gardner
2 - Chris Gordon
2 - Gary Moore
2 - David Pipe
1 - Brian Barr
1 - John Berry
1 - Tony Carroll
1 - Patrick Chamings
1 - Harry Chisman
1 - Jo Davis
1 - Claire Dyson
1 - Johnny Farrelly
1 - Richenda Ford
1 - Mark Gillard
1 - Warren Greatrex
1 - Ton Gretton
1 - Diana Grissell
1 - Nigel Hawke
1 - Lawney Hill
1 - Nicky Henderson
1 - Anthony Honeyball
1 - Martin Keighley
1 - John E Long
1 - Neil Mulholland
1 - Seamus Mullins
1 - Michael Roberts
1 - Michael Scudamore
1 - William Stone
1 - Henry Tett
1 - Lucy Wadham
1 - Robert Walford
1 - Sheena West
1 - Evan Williams

46 declared runners

2015 average toteplacepot returns thus far (1334 meetings):
Four meetings with no favourites in the frame: £924.37 (4)
1 race with at least one favourite in the frame: £1,384.51 (28)
2 races with at least one favourite in the frame: £993.79 (134)
3 races with at least one favourite in the frame: £485.92 (346)
4 races with at least one favourite in the frame: £255.98 (447)
5 races with at least one favourite in the frame: £65.66 (292)
6 races with at least one favourite in the frame: £17.69 (82)
One meeting was abandoned after two races - left out of these calculations

Flat venues:
Total Flat meetings (£398.71 - 551 meetings - Average Placepot dividends)
Ascot (£625.80 - 18 meetings)
Ayr (£831.15 - 17 meetings)
Bath (£179.15 - 21 meetings)
Beverley (£372.94 - 20 meetings)
Brighton (£990.82 - 21 meetings)
Carlisle (£225.47 - 13 meetings)
Catterick (£426.55 - 17 meetings)
Chepstow (£88.73 - 16 meetings)
Chester (£182.88 - 15 meetings)
Doncaster (£567.63 - 24 meetings)
Epsom (£662.30 - 11 meetings)
Ffos Las (£291.89 - 7 meetings)
Goodwood (£222.90 - 19 meetings)
Hamilton (£306.82 - 18 meetings)
Haydock (£404.53 - 23 meetings)
Leicester (£359.67 - 21 meetings)
Lingfield (£337.58 - 7 meetings)
Musselburgh (£569.12 - 17 meetings)
Newbury (£1,092.40 - 18 meetings)
Newcastle (£395.84 - 16 meetings)
Newmarket (July) - £428.33 - 20 meetings)
Newmarket (Rowley Mile) - £188.64 - 19 meetings)
Nottingham (£312.75 - 23 meetings)
Pontefract (£580.97 - 16 meetings)
Redcar (£115.34 - 18 meetings)
Ripon (£173.93 - 16 meetings)
Salisbury (£74.15 - 16 meetings)
Sandown (£127.88 - 16 meetings)
Thirsk (£167.90 - 16 meetings)
Wetherby (£19.10 - 4 meetings)
Windsor (£143.50 - 28 meetings)
Yarmouth (£100.40 - 3 meetings)
York (£964.10 - 17 meetings)

All-weather venues:
Total A/W meetings (£256.67 - 280 meetings - Average Placepot dividends)
Chelmsford (£256.53 - 52 meetings)
Kempton (£168.33 - 51 meetings)
Lingfield (£389.26 - 57 meetings)
Southwell (£372.99 - 32 meetings)
Wolverhampton (£164.41 - 88 meetings)

National Hunt venues:
Total NH meetings (£352.12 - 494 meetings - Average Placepot dividends)
Aintree (£635.58 - 7 meetings)
Ascot (£290.57 - 6 meetings)
Ayr (£318.04 - 12 meetings)
Bangor (£985.87 - 13 meetings)
Carlisle (£158.70 - 11 meetings)
Cartmel (£279.53 - 8 meetings)
Catterick (£95.21 - 6 meetings)
Cheltenham (£953.55 - 14 meetings)
Chepstow (£275.36 - 14 meetings)
Doncaster (£199.41 - 8 meetings)
Exeter (£295.26 - 15 meetings)
Fakenham (£200.52 - 12 meetings)
Ffos Las (£152.36 - 12 meetings)
Fontwell (£204.86 - 19 meetings)
Haydock (£337.65 - 6 meetings)
Hexham (£137.90 - 14 meetings)
Huntingdon (£109.43 - 14 meetings)
Kelso (£89.08 - 11 meetings)
Kempton (£61.29 - 11 meetings)
Leicester (£147.61 - 7 meetings)
Lingfield (£85.65 - 2 meetings)
Ludlow (£280.87 - 15 meetings)
Market Rasen (£197.85 - 19 meetings)
Musselburgh (£78.16 - 9 meetings)
Newbury (£156.05 - 10 meetings)
Newton Abbot (£2,285.82 - 16 meetings)
Newcastle (£285.44 - 8 meetings)
Perth (£116.88 - 14 meetings)
Plumpton (£303.22 - 14 meetings)
Sandown (£387.00 - 7 meetings)
Sedgefield (£126.59 - 17 meetings)
Southwell (£480.30 - 18 meetings)
Stratford (£361.00 - 18 meetings)
Taunton (£219.21 - 14 meetings)
Towcester (£897.77 - 9 meetings)
Uttoxeter (£441.21 - 22 meetings)
Warwick (£823.83 - 14 meetings)
Wetherby (£454.07 - 13 meetings)
Wincanton (£473.02 - 14 meetings)
Worcester (£140.67 - 20 meetings)

Mixed Turf & A/W Flat meeting:
Lingfield (£394.02 - 13 meetings)

Mixed NH & Flat meeting:
Haydock (£1551.00 - 1 meeting)

The average toteplacepot dividend in 2015 stands at £361.47 (1334 meetings) up to and including Sunday November 29