Mal Boyle's Placepot Picks
Placepot expert Mal Boyle brings you his analysis for Thursday's meeting at Exeter.
Ludlow. Click here to bet.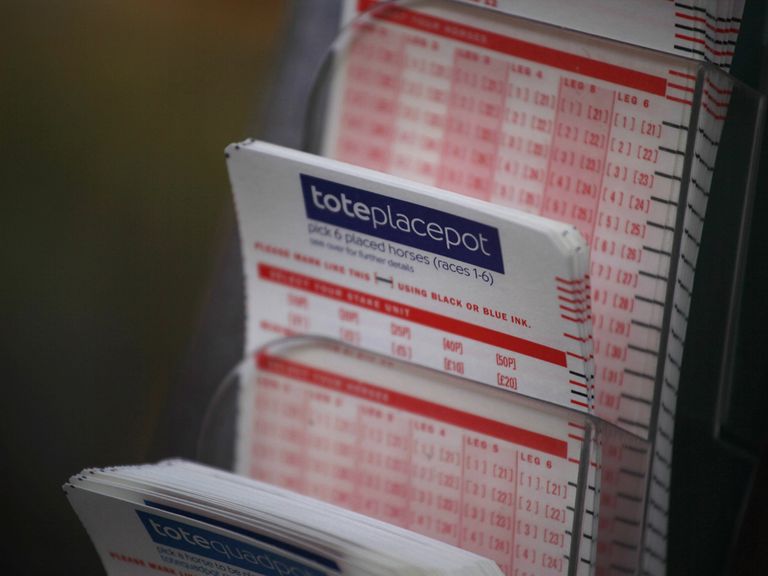 Each day Malcolm Boyle, the author of How To Win at the Tote Placepot and a former odds compiler, will give his unique analysis.
He'll assess the next day's leading meeting the previous afternoon/evening before posting selections the following morning, usually by 1000 BST.
New Sky Bet customers: Free £50 matched bet!
EXETER - OCTOBER 8
Last year's corresponding toteplacepot dividend:
2014: £5.60 (8 favourites - 3 winners - 4 placed - 1 unplaced)
2.25 The only meeting this season at Exeter produced a toteplacepot dividend of £91.10, whilst the 10 meetings this (calendar) year have yielded an average Placepot dividend of £402.00. The best dividend during the study period was the meeting staged on April 14th which paid £2,352.50 to a one pound stake. Alan King saddled the winner of the inaugural event last year and the trainer has offered the green light to FRED LE MACON this time around. Still a maiden after 16 assignments in total, FRED LE MACON has finished 'in three three' five times in 11 starts over timber. Those stats are not too bad from a toteplacepot perspective, though readers looking for the winner of the race might be more impressed with the form figures of MILORD and ALF WRIGHT. PERSPICACE is another to consider, with seven pound claimer Michael Heard having ridden 12 of his 17 winner to date for David Pipe at a reasonable strike rate of 14%.
Favourite factor: Last year's inaugural 3/1 favourite secured a silver medal alongside a toteplacepot position.
2.55 Seven-year-olds have won three of the last five renewals of this handicap hurdle for novices with a quintet of vintage representatives attempting to improve the ratio between them on this occasion. The pick of the relevant raiders will hopefully prove to be OUR FOLLY, FOLLOW THE TRACKS and ALMAGEST in a race that should not prove difficult to win. If the seven-year-olds are to be denied, hat trick seeker SHALIANZI could emerge as the 'spoiler' in the ranks. There is a line of form relating to his latest victory via the first race on the card as SHALIANZI scored narrowly from Fred Le Macon at Stratford.
Favourite factor: Four of the eight market leaders have secured toteplacepot positions to date, statistics which include one successful 11/4 (joint) favourite.
3.30 Eight of the 15 available toteplacepot positions have been secured by horses carrying weights of 11-1 or less whereby the chances of I'M IN CHARGE and (particularly) HE'S A BULLY are greatly respected. The latter named Philip Hobbs raider represents a stable which won with one of their three favourites at Exeter at the only previous meeting of the season back on May 5th. Course and distance winner MIDNIGHT REQUEST in nominated as the chief threat, especially with Nigel Hawke having saddled a winner the other day at Fontwell.
Favourite factor: Three of the eight favourites have secured toteplacepot positions via five renewals thus far, statistics which include three winners.
4.05 Six-year-olds come to the party on a four timer having secured four of the last six renewals and three leading trainers appear to have carried out their homework of late as Paul Nicholls (BALLYCOE), David Pipe (FOR 'N' AGAINST) and Rebecca Curtis (HOW ABOUT IT) all send out relevant horses. The trio are listed in order of preference with BALLYCOE looking to have been well placed by the champion trainer in this Class 4 Beginners' Chase.
Favourite factor: Four of the seven favourites have claimed toteplacepot positions (two winners).
4.40 Four-year-olds have won six renewals during the last 12 years, with the two vintage representatives this time around coming to the gig on a four timer. That said, newcomer New Reaction looks to have been thrown in at the deep end, though SILVER DIXIE is not without a chance, though decent odds will be on offer as Paul Nicholls has offered the green light to his five-year-old raider ABIDJAN. Throw Angus Glens into the mix as well and it occurs to be that the four-year-olds have a difficult job to improve the recent record on this occasion.
Favourite factor: 13 of the last 16 favourites have won this event, whilst the biggest priced winner during the period (before the 40/1 shock gold medallist in 2012) was returned at just 100/30.
5.10 PRETTYASAPICTURE returns to defend her crown though this could be a tough ask, as Alan King's mare is only rated six spots higher this year but is asked to carry an additional 13 pounds. Alan has covered that problem in part however by booking three pound claimer Tom Bellamy, though Ken Cunningham-Brown throws another spanner into the works as far as Alan and his connections are concerned by declaring hat trick seeker BULLETPROOF. PRINCE OF POETS is also expected to figure prominently for David Pipe, whilst Tim Vaughan saddled a welcome winner at Ludlow yesterday whereby his four-year-old raider CREATEUR is another to consider in a teasing toteplacepot finale.
Favourite factor: Last year's inaugural 3/1 favourite secured a toteplacepot position when finishing second behind the 5/1 gold medallist.
Trainers with their relevant number of runners on the Exeter card on Thursday
4--Brian Barr
4--David Pipe
3--Chris Down
3--Philip Hobbs
3--Tim Vaughan
2--Kim Bailey
2--Dacvid Dennis
2--Nigel Hawke
2--Martin Keighley
2--Alan King
2--Stuart Kittow
2--Paul Nicholls
1--Grant Cann
1--Ken Cunningham-Brown
1--Rebecca Curtis
1--Alexandra Dunn
1--Jimmy Frost
1--Mark Gillard
1--Chris Gordon
1--Peter Hedger
1--Lawney Hill
1--Martin Hill
1--Stuart Howe
1--Alan Jones
1--Emma Lavelle
1--Rod Millman
1--Gary Moore
1--Neil Mulholland
1--Fergal O'Brien
1--Mark Shears
1--Oliver Sherwood
1--Katie Stephens
1--Rob Stephens
1--Noel Williams
53 declared runners
2015 average toteplacepot returns thus far (1135 meetings):
Four meetings with no favourites in the frame: £924.37 (4)
1 race with at least one favourite in the frame: £1,473.81 (25)
2 races with at least one favourite in the frame: £1,000.45 (114)
3 races with at least one favourite in the frame: £472.66 (299)
4 races with at least one favourite in the frame: £276.45 (365)
5 races with at least one favourite in the frame: £66.85 (250)
6 races with at least one favourite in the frame: £18.72 (77)
One meeting was abandoned after two races - left out of these calculations
Flat venues:
Total Flat meetings (£392.91 - 515 meetings - Average Placepot dividends)
Ascot (£658.33--17 meetings)
Ayr (£591.97--16 meetings)
Bath (£175.16--20 meetings)
Beverley (£372.94--20 meetings)
Brighton (£1,036.91--20 meetings)
Carlisle (£225.47--13 meetings)
Catterick (£333.49--15 meetings)
Chepstow (£88.73--16 meetings)
Chester (£182.88--15 meetings)
Doncaster (£562.79--21 meetings)
Epsom (£662.30--11 meetings)
Ffos Las (£291.89--7 meetings)
Goodwood (£198.50--18 meetings)
Hamilton (£306.82--18 meetings)
Haydock (£413.04--22 meetings)
Leicester (£318.29--19 meetings)
Lingfield (£337.58--7 meetings)
Musselburgh (£603.94--16 meetings)
Newbury (£1,181.62--16 meetings)
Newcastle (£395.84--16 meetings)
Newmarket (July)--£428.33--20 meetings)
Newmarket (Rowley Mile)--£140.30--14 meetings)
Nottingham (£303.44--19 meetings)
Pontefract (£600.58--15 meetings)
Redcar (£122.39--15 meetings)
Ripon (£173.93--16 meetings)
Salisbury (£75.91--15 meetings)
Sandown (£127.88--16 meetings)
Thirsk (£167.90--16 meetings)
Wetherby (£19.10--4 meetings)
Windsor (£144.69--25 meetings)
Yarmouth (£100.40--3 meetings)
York (£1,035.55--15 meetings)
All-weather venues:
Total A/W meetings (£264.56 - 225 meetings - Average Placepot dividends)
Chelmsford (£282.15--39 meetings)
Kempton (£181.35--42 meetings)
Lingfield (£447.29--47 meetings)
Southwell (£413.50--28 meetings)
Wolverhampton (£165.21--69 meetings)
National Hunt venues:
Total NH meetings (£358.39 - 385 meetings - Average Placepot dividends)
Aintree (£331.40--5 meetings)
Ascot (£264.97--3 meetings)
Ayr (£413.90--9 meetings)
Bangor (£1,220.93--10 meetings)
Carlisle (£122.35--6 meetings)
Cartmel (£279.53--8 meetings)
Catterick (£95.21--6 meetings)
Cheltenham (£257.30--9 meetings)
Chepstow (£295.57--10 meetings)
Doncaster (£161.87--6 meetings)
Exeter (£402.00--10 meetings)
Fakenham (£215.32--9 meetings)
Ffos Las (£132.92--10 meetings)
Fontwell (£222.96--15 meetings)
Haydock (£469.17--4 meetings)
Hexham (£154.33--11 meetings)
Huntingdon (£122.41--10 meetings)
Kelso (£97.08--9 meetings)
Kempton (£70.29--8 meetings)
Leicester (£82.10--5 meetings)
Lingfield (£85.65--2 meetings)
Ludlow (£131.99--9 meetings)
Market Rasen (£219.41--16 meetings)
Musselburgh (£98.40--6 meetings)
Newbury (£153.73--7 meetings)
Newton Abbot (£2,434.75--15 meetings)
Newcastle (£201.99--7 meetings)
Perth (£116.88--14 meetings)
Plumpton (£373.19--11 meetings)
Sandown (£321.09--6 meetings)
Sedgefield (£91.62--13 meetings)
Southwell (£478.53--15 meetings)
Stratford (£393.22--16 meetings)
Taunton (£248.98--12 meetings)
Towcester (£80.08--7 meetings)
Uttoxeter (£520.66--18 meetings)
Warwick (£954.92--12 meetings)
Wetherby (£666.03--8 meetings)
Wincanton (£575.61--10 meetings)
Worcester (£156.72--17 meetings)
Mixed Turf & A/W Flat meeting:
Lingfield (£394.02--13 meetings)
Mixed NH & Flat meeting:
Haydock (£1551.00--1 meeting)
The average toteplacepot dividend in 2015 stands at £371.55 (1139 meetings) up to and including Tuesday October 6