Mal Boyle's Placepot picks
Our Placepot expert Mal Boyle reveals his analysis ahead of Saturday's meeting at Kempton Park.
Kempton. Click here to bet.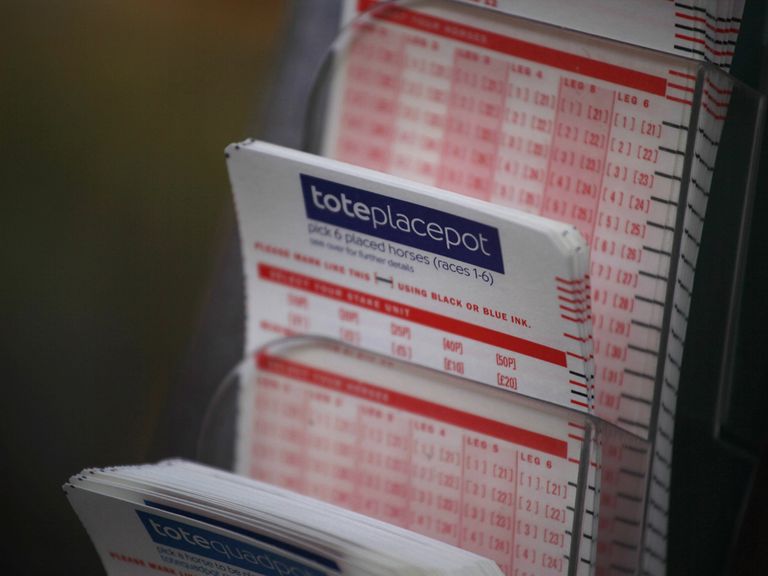 Each day Malcolm Boyle, the author of 'How To Win at the Tote Placepot' and a former odds compiler, will give his unique analysis of the feature meeting from a Placepot perspective.
His general preview for the following day's racing will appear at around 1700 GMT the day before with the actual selections available around two hours before the first race on the day of racing so factors such as non-runners and going conditions can properly be taken into account.
Add selected horses to your free My Stable tracker!

KEMPTON – DECEMBER 27

Last year's corresponding toteplacepot dividend:

2013: £127.70 (6 favourites: 2 winners--1 placed--3 unplaced)

12.40 Paul Nicholls has secured four of the last seven winners with the trainer hoping to land a hat trick in the race with SAN BENEDETO, the preferred option of three possible runners that Paul had entered at the five day stage. BIVOUAC (conqueor of STORM FORCE TEN on his Sandown debut) could be anything, albeit the concession of 10 pounds to his nine rivals makes this a tough ask. STORM FORCE TEN has to be of interest via the revised terms, especially with Andrew Balding's team in great form, notwithstanding the great victory that Andrew enjoyed with Supasundae at Ascot the other side of the weekend.

Favourite factor: Nine of the last 11 favourites have finished in the frame, statistics which include six winners via 10 contests. Market leaders come to the gig on a six timer on this occasion.

1.10 Nicky Henderson has saddled five of the eight recent winners of this event and GRANDOUET has been given the green light on behalf of the yard despite being beaten at odds of 1/2 twelve months ago. Five-year-olds leads the six-year-old 4-3 via the last eight contests and this year's two five-year-olds appear to have decent chances, namely VIBRATO VALTAT and THREE KINGDOMS. God's Own has to to come back with a much better effort than he offered on his last assignment at Sandown, albeit that was in a hot contest.

Favourite factor: Three of the last eight favourites have scored whilst five market leaders secured toteplacepot positions in the process.

1.40 Six-year-olds have won three of the last six renewals whereby the chances of BALDER SUCCES and HINTERLAND are respected. There was plenty of money for Hinterland last time out, though the Paul Nicholls raider seems to have lost some of his old spark of late. MODULE is expected to go very close, whilst Claret Cloak showed a little of his previous half decent form last time out.

Favourite factor: Five of the seven favourites have won, whilst the ill fated Twist Magic finished down the field six years ago behind a 16/1 winner when returned as market leader.

2.15 Nine of the last 10 winners have carried weights of 10-13 or more, statistics which carve the 10 strong field in half if, like me, you believe in the figures. The pick of the relevant quartet on this occasion will hopefully prove to be LOOSE CHIPS, WINGS OF SMOKE and course and distance winner AMERICAN SPIN. If the stats go 'belly up' this time around, SILVER COMMANDER could prove to be the joker in the pack.

Favourite factor: Only two of the 11 favourites have finished in the frame during the study period, stats which include just one successful (joint) market leader.

2.50 Six of the eight winners have carried weights of 10-6 or more which eliminates the bottom two runners if you take the stats seriously. That said, last year's winner won off 9-7 whereby Mini Muck is not entirely ruled out of the equation, especially with a ten pound claimer in the plate to potentially reduce the burden further still. Nicky Henderson has saddled a gold and a silver medallist via just six runners in the race to date whereby his two declarations at the five day stage caught the eye. Nicky has opted for MAYFAIR MUSIC, whilst others to consider include WOODLAND WALK and LAND OF VIC.

Favourite factor: Four of the last eight favourites have scored whilst six market leaders secured toteplacepot positions in the process.

3.25 Four and five-year-olds have (equally) shared six of the seven renewals thus far, whilst Nicky Henderson has secured three contests to date, last year's stable 'representative' having been withdrawn before the start. Nicky held two options earlier in the week and four-year-old SWEET DEAL represents the stable in the toteplacepot finale. The pick of the 'superior' vintage representatives (aside from Berry Geraghty's mount) should prove to be CHESTERFIELD, whilst the declaration of three-year-old raider CHATEZ really catches the eye.

Favourite factor: The last five market leaders have been turned over since the first two favourites obliged.

** = joint favourite; *** = co-favourite (where applicable).

Trainers with their relevant number of runners on the Kempton card on Saturday

4--Tom George
4--Nicky Henderson
4--Paul Nicholls
3--John Ferguson
3--Emma Lavelle
3--Tim Vaughan
2--Ben Case
2--Alan King
2--Gary Moore
2--Dan Skelton
2--Paul Webber
1--David Arbuthnot
1--Kim Bailey
1--Andrew Balding
1--Peter Bowen
1--Barry Brennan
1--Henry de Bromhead
1--John Coombe
1--Luke Dace
1--Henry Daly
1--Johnny Farrelly
1--Martin Hill
1--Philip Hobbs
1--Charlie Longsdon
1--Phil Middleton
1--Richard Mitchell
1--Neil Mulholland
1--Pat Murphy
1--David Pipe
1--Renee Robeson
1--Jeremy Scott
1--Jamie Snowden
1--Colin Tizzard
1--Nigel Twsiton-Davies
1--Sheena West
1--Venetia Williams 56 declared runners

2014 average toteplacepot returns thus far (1402 meetings):
Favourites failing to reach the frame in all six races: £13,515.85 (6)
1 race with at least one favourite in the frame: £1,279.94 (32)
2 races with at least one favourite in the frame: £973.17 (148)
3 races with at least one favourite in the frame: £487.01 (372)
4 races with at least one favourite in the frame: £194.46 (417)
5 races with at least one favourite in the frame: £69.83 (302)
All 6 Placepot races with at least one favourite in the frame: £15.43 (125)

All references to placed horses on these pages are based on an exact science regarding general place terms offered by bookmakers and totepool.com

Biggest toteplacepot dividends in 2014:
Cheltenham--£44,616.30--Friday March 14
Pontefract--£26,272.90--Tuesday April 8
Sandown--£20,601.40--Saturday July 5
Redcar--£9,925.20--Tuesday September 9
Wetherby--£8,998.70--Friday October 31
Warwick (NH)--£6,946.60--Sunday March 9
Ripon--£6,876.30--Saturday August 16
Doncaster (flat)--£6,810.90--Saturday August 16
Redcar--£5,730.00--Wednesday July 30
Bath--£5,358.00--Sunday October 19
Wolverhampton--£5,122.30--Friday April 11
Southwell (NH)--£4,820.20--Thursday January 22
Warwick--£4,655.30--Thursday December 11
Chester--£4,495.50--Saturday September 13
Redcar--£4,473.30--Tuesday November 4
Hamilton--£4,433.40--Friday August 22
Brighton--£4,199.50--Monday December 1
Brighton--£4,086.10--Tuesday October 7
Wolverhampton--£3,703.10--Friday October 17
Doncaster (flat)--£3,701.90--Friday April 25
Lingfield (Mix Turf/AW)--£3,620.50--Saturday June 28
Newmarket (Rowley Mile)--£3,201.20--Saturday October 11
Wetherby--£3,148.90--Thursday May 29
York--£3,065.20--Friday August 22
Bath--£3,032.20--Friday August 1
York--£2,892.80--Saturday June 14
Wincanton--£2,871.50--Thursday May 8
Yarmouth--£2,868.90--Monday April 21
Newmarket--£2,867.90--Thursday July 11
Fontwell--£2,743.60--Tuesday June 10
Salisbury--£2,701.70--Wednesday October 1
Southwell (A/W)--£2,677.90--Thursday December 18
Stratford--£2,571.90--Saturday March 22
Uttoxeter--£2,507.80--Thursday June 12
Newmarket (July)--£2,433.40--Saturday August 2
Cheltenham--£2,414.40--Thursday April 17
Windsor--£2,390.20--Monday August 4
Fontwell--£2,374.70--Friday May 2
Lingfield (A/W)--£2,320.10--Saturday March 22
Yarmouth--£2,176.60--Sunday August 24
Hamilton--£2,172.70--Monday September 29
Stratford--£2,142.70--Tuesday July 1
Catterick (NH)--£2,105.50--Wednesday January 1
Bath--£2,090.60--Wednesday June 25
Kempton (A/W)--£2,044.20--Thursday October 23
Brighton--£2,008.10--Thursday August 7
Doncaster (Flat)--£2,002.40--Sunday March 30

All-weather venues:
Total A/W meetings (£229.29--310 meetings)
Kempton (£126.93--87 meetings)
Kempton NH Bumper (£134.05--2 meetings)
Lingfield (£181.98--74 meetings)
Lingfield NH Bumper (£27.70--1 meeting)
Southwell (£195.18--48 meetings)
Southwell NH Bumper (£17.00--1 meeting)
Wolverhampton (£301.18--95 meetings)

National Hunt venues:
Total NH meetings (£390.70--528 meetings)
Aintree (£443.16--8 meetings)
Ascot (£107.82--8 meetings)
Ayr (£330.61--11 meetings)
Bangor (£236.50--13 meetings)
Carlisle (£315.24--12 meetings)
Cartmel (£126.89--7 meetings)
Catterick (£340.20--9 meetings)
Cheltenham (£3,171.02--16 meetings)
Chepstow (£148.13--13 meetings)
Doncaster (£288.51--11 meetings)
Exeter (£264.41--14 meetings)
Fakenham (£171.02--10 meetings)
Ffos Las (£297.44--16 meetings)
Fontwell (£362.44--19 meetings)
Haydock (£533.68--7 meetings)
Hexham (£360.54--14 meetings)
Huntingdon (£122.27--15 meetings)
Kelso (£291.00--11 meetings)
Kempton (£113.04--9 meetings)
Leicester (£237.73--9 meetings)
Lingfield (£126.87--3 meetings)
Ludlow (£110.90--14 meetings)
Market Rasen (£156.95--19 meetings)
Musselburgh (£260.48--10 meetings)
Newbury (£338.98--10 meetings)
Newcastle (£333.09--10 meetings)
Newton Abbot (£203.77--18 meetings)
Perth (£262.16--16 meetings)
Plumpton (£281.65--13 meetings)
Sandown (£529.72--7 meetings)
Sedgefield (£204.95--19 meetings)
Southwell (£491.65--19 meetings)
Stratford (£346.15--17 meetings)
Taunton (£110.34--13 meetings)
Towcester (£908.78--15 meetings)
Uttoxeter (£249.92--21 meetings)
Warwick (£1,028.89--10 meetings)
Wetherby (£846.38--16 meetings)
Wincanton (£324.99--15 meetings)
Worcester (£190.23--21 meetings)

Mixed Flat and NH venues:
Ffos Las (£168.90--1 meeting)
Haydock (£311.40--1 meeting)

The average toteplacepot dividend in 2014 stands at £396.33 (1402 meetings) up to and including Thursday December 25