Mal Boyle's Placepot picks
Our Placepot expert Mal Boyle reveals his selections for this afternoon's Glorious Goodwood meeting.
Goodwood. Click here to bet.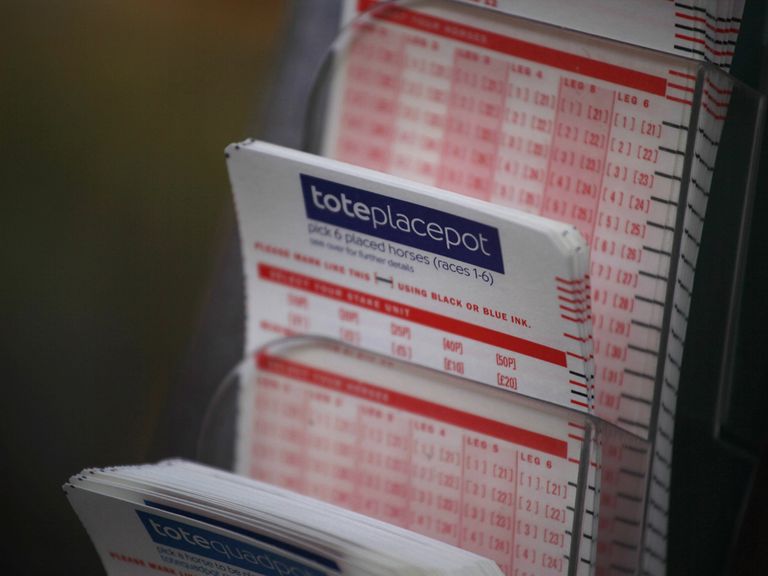 Each day Malcolm Boyle, the author of 'How To Win at the Tote Placepot' and a former odds compiler, will give his unique analysis of the feature meeting from a Placepot perspective.
 
His general preview for the following day's racing will appear at around 1700 BST the day before with the actual selections available around two hours before the first race on the day of racing so factors such as non-runners and going conditions can properly be taken into account.
GOODWOOD - JULY 31
Goodwood Selections
Race 1 (2.05pm): 13 (Arable), 15 (Rainbow Rock) & 10 (Insaany)
Race 2 (2.35pm): 1 (Ivawood) & 7 (Moonraker)
Race 3 (3.10pm): 7 (Forgotten Voice), 9 (Estimate) & 4 (Brown Panther)
Race 4 (3.45pm): 7 (Arabian Comet), 6 (Waila) & 10 (Stella Bellissima)
Race 5 (4.15pm): 9 (Shagah), 12 (World Fair) & 10 (Sweet Dream)
Race 6 (4.50pm): 7 (Ifwecan) & 6 (Almargo)
Last year's corresponding toteplacepot dividend:
2013: £262.90 (7 favourites: 2 winners--1 placed--4 unplaced)
2.05 11 of the last 13 winners have carried weights of 9-0 or less, whilst Mark Johnston (saddled the 25/1 runner up In 2012 before last year's 8/1 winner) is looking for his sixth gold medallist in the contest during the last 16 years. Mark has declared three runners on this occasion, the pick of which will hopefully prove to be RAINBOW ROCK AND INSAANY. That said, this renewal is a tasty affair on paper. Charlie Hills has his team in decent (each way form) and his recent winner ARABLE is on the short list, even though his relevant success was gained under yielding conditions. Luca Cumani's team are red hot at present and ROSEBURG can go close despite the burden of top weight, Others from the 'superior' sector of the weights of consider include EXAMINER and COLABORATION.
Favourite factor: Favourites have won six of the last 12 renewals of this opening event on day three of the meeting. 10 of the last 17 market leaders have snared toteplacepot positions.
2.35 Richard Hannon has secured four of the last six renewals of this Group 2 Richmond Stakes and with IVAWOOD representing the stable, there is every chance that the ratio can be extended, despite the fact that Newmarket's July Stakes winner is penalised for his Group 2 success. SIXTY has also been declared from the yard, though IVAWOOD appears to be a smart colt in the making and though SIXTY could also snare a toteplacepot position, IVAWOOD has to be the call. LOUIE DE PALMA and MOONRAKER will be 'mixing it' with SIXTY for the minor honours I'll wager.
Favourite factor: Five winning favourites to report in 'recent' seasons (2012, 2011, 2010, 2006 & 1999), whilst nine of the last 18 market leaders have secured toteplacepot positions during the last 14 years.
3.10 Irish trainers have secured three of the last eight contests though all 10 contenders this year are home based runners. Last year's hero BROWN PANTHER returns to defend his crown and horses which have shown that they can handle the twists, turns and undulations at Goodwood (especially those that win) are invariably worth further consideration. That said, ESTIMATE should take the beating here after another wonderful performance in the Gold Cup at the royal meeting last month, particularly so given that she was making her seasonal bow. Course winner FORGOTTEN VOICE completes my trio against the field.
Favourite factor: Favourites have won seven of the last 10 contests, whilst 10 of the last 18 market leaders have secured toteplacepot positions. The biggest priced winner during the last 11 years was returned at 8/1.
3.45 Four-year-olds have won four of the last five renewals of the 'Lily Langtree' and Sir Michael Stoute's beaten favourite WAILA looks sure to be there or thereabouts at the business end of the contest as a vintage representative in the fourth race on the card. Punters will be expecting a return on their investment given that Michael's Notnowcato raider has been beaten on his last three starts, having been returned as the market leader each time. If WAILA is to be denied again, ARABIAN COMET and STELLA BELLISSIMA could emerge as the 'spoilers' in the line up.
Favourite factor: Four of the twelve favourites have claimed toteplacepot positions (one winner) via the last ten renewals.
4.20 The last 10 renewals of this event have all been saddled by different trainers which is a negative factor to cope with. though favourites have a fair record in the race as you can see below. As an expensive purchase, SHAGAH would have disappointed on an all weather surface at the first time of asking but stepped up in trip on turf next time up, Richard Hannon's Invincible Spirit raider looked a different proposition entirely. Two newcomers catch the eye, namely SWEET DREAM and WORLD FAIR and this pair could represent half decent toteplacepot value with other leading trainers involved in the contest who have runners with experience already gained.
Favourite factor: Five clear market leaders and two joint favourites have won during the last 17 years. 10 of the 19 market leaders have secured toteplacepot positions.
4.50 The last five winners have carried a minimum burden of 8-9 whilst eliminates the bottom four (of 13 ) in the handicap. Mark Johnston's beaten favourite IFWECAN could be worth another chance in this grade/company, especially fro a toteplacepot perspective in the final leg of our favourite wager. Others to consider include stable companion ALMARGO and ROYAL SEAL.
Favourite factor: No favourite has prevailed during the study period (16 years), whilst nine market leaders claimed toteplacepot positions since I started looking into the contest.
2014 average toteplacepot returns thus far (830 meetings):
Favourites failing to reach the frame in all six races: £32,608.85 (2)
1 race with at least one favourite in the frame: £942.41 (18)
2 races with at least one favourite in the frame: £1,062.51 (89)
3 races with at least one favourite in the frame: £420.73 (218)
4 races with at least one favourite in the frame: £188.06 (247)
5 races with at least one favourite in the frame: £63.32 (181)
All 6 Placepot races with at least one favourite in the frame: £15.74 (75)
All references to placed horses on these pages are based on an exact science regarding general place terms offered by bookmakers and totepool.com
Biggest toteplacepot dividends in 2014:
Cheltenham--£44,616.30--Friday March 14
Pontefract--£26,272.90--Tuesday April 8
Sandown--£20,601.40--Saturday July 5
Warwick (NH)--£6,946.60--Sunday March 9
Wolverhampton--£5,122.30--Friday April 11
Southwell (NH)--£4,820.20--Thursday January 22
Doncaster (flat)--£3,701.90--Friday April 25
Lingfield (Mix Turf/AW)--£3,620.50--Saturday June 28
Wetherby--£3,148.90--Thursday May 29
York--£2,892.80--Saturday June 14
Wincanton--£2,871.50--Thursday May 8
Yarmouth--£2,868.90--Monday April 21
Newmarket--£2,867.90--Thursday July 11
Fontwell--£2,743.60--Tuesday June 10
Stratford--£2,571.90--Saturday March 22
Uttoxeter--£2,507.80--Thursday June 12
Cheltenham--£2,414.40--Thursday April 17
Fontwell--£2,374.70--Friday May 2
Lingfield (A/W)--£2,320.10--Saturday March 22
Stratford--£2,142.70--Tuesday July 1
Catterick (NH)--£2,105.50--Wednesday January 1
Bath--£2,090.60--Wednesday June 25
Doncaster (Flat)--£2,002.40--Sunday March 30
Flat Turf venues:
Total Flat Turf meetings (£423.24--328 meetings)
Ascot (£279.91--13 meetings)
Ayr (£243.48-10 meetings)
Bath (£335.52--12 meetings)
Beverley (£526.43--12 meetings)
Brighton (£163.24--11 meetings)
Carlisle (£225.20--8 meetings)
Catterick (£211.12--10 meetings)
Chepstow (£149.20--8 meetings)
Chester (£176.14--9 meetings)
Doncaster (£518.56--15 meetings)
Epsom (£123.65--6 meetings)
Ffos Las (£119.20--1 meeting)
Goodwood (£126.54--9 meetings)
Hamilton (£159.68--11 meetings)
Haydock (£293.94--14 meetings)
Leicester (£114.35--12 meetings)
Lingfield (£877.00--1 meeting)
Musselburgh (£346.17--10 meetings)
Newbury (£244.16--10 meetings)
Newcastle (£232.25--9 meetings)
Newmarket (Rowley Mile) (£155.70--8 meetings)
Newmarket (July) (£354.89--13 meetings)
Nottingham (£257.45--13 meetings)
Pontefract (£3,354.25--9 meetings)
Redcar (£425.17--9 meetings)
Ripon (£29.84--10 meetings)
Salisbury (£152.77--9 meetings)
Sandown (£2,242.55--10 meetings)
Thirsk (£419.67--8 meetings)
Warwick (£42.90--5 meetings--only two races contested at the May 20 meeting)
Windsor (£182.75--18 meetings)
Yarmouth (£411.78--15 meetings)
York (£713.51--10 meetings)
Mixed Turf and All-weather venues:
Lingfield (£425.32--10 meetings)
All-weather venues:
Total A/W meetings (£218.41--183 meetings)
Kempton (£111.54--42 meetings)
Kempton NH Bumper (£134.05--2 meetings)
Lingfield (£171.98--53 meetings)
Lingfield NH Bumper (£27.70--1 meeting)
Southwell (£150.07--37 meetings)
Southwell NH Bumper (£17.00--1 meeting)
Wolverhampton (£268.47--47 meetings)
National Hunt venues:
Total NH meetings (£483.28--318 meetings)
Aintree (£565.72--5 meetings)
Ascot (£144.23--3 meetings)
Ayr (£360.01--8 meetings)
Bangor (£197.90--6 meetings)
Carlisle (£522.96--6 meetings)
Cartmel (£127.68--5 meetings)
Catterick (£375.36--7 meetings)
Cheltenham (£5,553.28--9 meetings)
Chepstow (£197.61--7 meetings)
Doncaster (£290.41--7 meetings)
Exeter (£332.49--7 meetings)
Fakenham (£160.26--7 meetings)
Ffos Las (£333.64--10 meetings)
Fontwell (£665.37--9 meetings)
Haydock (£817.85--4 meetings)
Hexham (£336.10--9 meetings)
Huntingdon (£131.48--8 meetings)
Kelso (£297.68--7 meetings)
Kempton (£133.63--6 meetings)
Leicester (£382.19--5 meetings)
Ludlow (£93.57--8 meetings)
Market Rasen (£97.77--12 meetings)
Musselburgh (£372.37--6 meetings)
Newbury (£209.60--6 meetings)
Newcastle (£454.85--6 meetings)
Newton Abbot (£242.32--11 meetings)
Perth (£281.82--10 meetings)
Plumpton (£267.18--8 meetings)
Sandown (£205.02--4 meetings)
Southwell (£545.10--12 meetings)
Sedgefield (£219.09--10 meetings)
Stratford (£477.84--11 meetings)
Taunton (£144.18--9 meetings)
Towcester (£112.88--10 meetings)
Uttoxeter (£332.53--13 meetings)
Warwick (£1,287.67--6 meetings)
Wetherby (£387.17--10 meetings)
Wincanton (£439.67--10 meetings)
Worcester (£203.87--13 meetings)
Mixed Flat and NH venues:
Haydock (£311.40--1 meeting)
The average toteplacepot dividend in 2014 stands at £407.69 (830 meetings) up to and including Tuesday July 29
Create your own 'Notebook' with our FREE 'My Stable' tracker!