Mal Boyle's Placepot picks
Mal Boyle has already struck gold in the Placepot twice this week - check out his selections for this evening's meeting at Sandown.
Sandown. Click here to bet.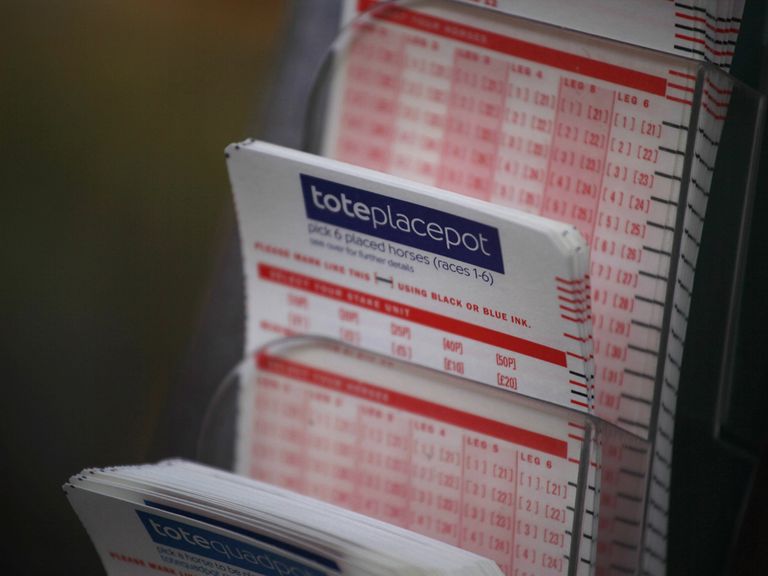 Each day Malcolm Boyle, the author of 'How To Win at the Tote Placepot' and a former odds compiler, will give his unique analysis of the feature meeting from a Placepot perspective.
 
His general preview for the following day's racing will appear at around 1700 BST the day before with the actual selections available around two hours before the first race on the day of racing so factors such as non-runners and going conditions can properly be taken into account.
SANDOWN - JULY 23
Sandown Selections
Race 1 (6.05pm): 6 (Highlife Dancer), 4 (Automotive), 5 (Enriching) & 12 (Hallingham)
Race 2 (6.35pm): 4 (Alketios) & 8 (Matravers)
Race 3 (7.10pm): 1 (Azmaam) & 3 (Bollihope)
Race 4 (7.45pm): 4 (Provenance), 5 (Pageant Belle) & 3 (Crystal Lake)
Race 5 (8.20pm): 3 (Gambol) & 2 (Meetings Man)
Race 6 (8.50pm): 4 (Perfect Muse), 5 (Welease Bwian) & 8 (Stellarta)
Last year's corresponding toteplacepot dividend:
2013: £229.10 (6 favourites: 2 winners--1 placed--3 unplaced)
6.05 Six-year-olds have secured three of the last four contests with vintage representatives coming to this year's gig on a hat-trick. This year's trio of relevant raiders all possess win and place claims and they are listed in order of overnight preference, namely HIGHLIFE DANCER, AUTOMOTIVE and ENRICHING. There are definite signs that Mick Channon is about to run riot with his inmates and HIGHLIFE DANCER could score at rewarding odds. If the vintage is to be denied on this occasion, HALLINGHAM could prove to be the 'spoiler' in the pack. Jonathan Portman has been among the winners of late and the trainer has booked the talented young pilot Cam Hardie this time around.
Favourite factor: Six of the eight market leaders have secured toteplacepot positions thus far via seven renewals.
6.35 Three-year-olds have secured five of the last seven renewals of this event, yet only two vintage representatives have been offered the green light on this occasion. Ten of the last 19 runners saddled by Luca Cumani have finished 'in the three', statistics which include three winners and the ratio could be improved upon here by Luca's recent three-year-old Haydock winner ALKETIOS. The other junior raider is the Sir Michael Stoute representative MATRAVERS who scored at Leicester under fast conditions earlier this month. I would be surprised if both three-year-olds finished out of the 'dead eight' frame, hoping that non-runners have not reared their ugly heads by the time that you read this column.
Favourite factor: Favourites have won five of the eight renewals to date, with six of the 10 market leaders having finished in the frame.
7.10 Richard Hannon has saddled three of the last 10 winners of this juvenile event, his latest gold medallist (2011) having scored at 14/1. Richard has declared AZMAAM on this occasion and the trainer was quoted earlier in the year as saying: "He's a really good sort and we love him." AZMAAM did little wrong when returned as a beaten favourite on his debut at Newmarket recently, especially as the Dark Angel colt had to be switched at an important stage of the contest. It might take a really useful type to bring about his downfall here now that the February foal has some experience under his belt. A decent-sized individual, AZMAAM should be well suited to this uphill climb. BOLLIHOPE and DANCE OF FIRE are two useful types in the making I'll wager.
Favourite factor: Ten of the last 17 favourites have won this contest, whilst 15 market leaders have reached the frame during the study period.
7.45 Foruteen of the last 15 winners of this three-year-old handicap have carried weights of 8-11 or more, statistics which go against the bottom two horses in the list. Roger Charlton has saddled seven of his last 16 horses to winning effect and with PAGEANT BELLE being his only runner on Wednesday, Cam Hardie's mount is a certainty for my Placepot permutation, albeit Cam's useful 5lb allowance will take the Bahamian Bounty filly into the 'inferior' sector of the handicap. Sir Michael Stoute's Galileo filly PROVENANCE might prefer this better ground to what she raced on at this venue when returned as a beaten odds-on favourite back in May, whilst the chance of CRYSTAL LAKE is also respected.
Favourite factor: Eight favourites have won during the last 16 years, whilst 11 market leaders secured toteplacepot positions in the process.
8.20 The last eight winners of the penultimate event on the card have carried weights of 8-10 or more whereby five of the six runners qualify via the weights on this occasion. Four-year-olds lead the five-year-olds 5-3 during the last 11 years. GAMBOL and MEETINGS MAN will do for me against the other four contenders as the heat hopefully subsides by the time that flagfall arrives.
Favourite factor: Five clear market leaders have won during the last 17 years alongside two joint favourites. Twelve of the 21 favourites have secured toteplacepot positions during the study period.
8.50 Clive Cox went through a particularly good phase a week or two ago though, as is often the case in this game, things have quietened down a little of late. That said, Clive's consistent Oasis Dream filly PERFECT MUSE can regain the winning thread on behalf of the yard with the likes of WELEASE BWIAN and (possibly) STELLARTA to beat.
Favourite factor: The toteplacepot finale is a new race with which to wind up the meeting.
Trainers with their relevant number of runners on the Sandown card on Wednesday:
3--Sir Michael Stoute
2--Ali Brewer
2--Henry Candy
2--Richard Fahey
2--John Gallagher
2--Richard Hannon
2--Barry Hills
2--Mark Johnston
1--Michael Attwater
1--Andrew Balding
1--Ralph Beckett
1--Michael Blanshard
1--Julie Camacho
1--Patrick Chammings
1--Mick Channon
1--Peter Charalambous
1--Roger Charlton
1--Robert Cowell
1--Clive Cox
1--Peter Crate
1--Luca Cumani
1--David Dennis
1--Harry Dunlop
1--Brian Ellison
1--James Fanshawe
1--Julia Feilden
1--Jimmy Fox
1--Jeremy Gask
1--John Gosden
1--Derek Haydn Jones
1--Peter Hiatt
1--Charlie Hills
1--Lina Jewell
1--Alan King
1--Nick Littmoden
1--William Muir
1--Amanda Perrett
1--Jonathan Portman
1--Lydia Richards
1--Ralph Smith
1--Ann Stokell
1--Roger Teal
1-- Tim Vaughan
1--Stuart Williams
53 declared runners
2014 average toteplacepot returns thus far (792 meetings):
Favourites failing to reach the frame in all six races: £32,608.85 (2)
1 race with at least one favourite in the frame: £942.41 (18)
2 races with at least one favourite in the frame: £1,076.44 (87)
3 races with at least one favourite in the frame: £428.51 (205)
4 races with at least one favourite in the frame: £189.42 (232)
5 races with at least one favourite in the frame: £64.32 (176)
All 6 Placepot races with at least one favourite in the frame: £15.00 (72)
All references to placed horses on these pages are based on an exact science regarding general place terms offered by bookmakers and totepool.com
Biggest toteplacepot dividends in 2014:
Cheltenham--£44,616.30--Friday March 14
Pontefract--£26,272.90--Tuesday April 8
Sandown--£20,601.40--Saturday July 5
Warwick (NH)--£6,946.60--Sunday March 9
Wolverhampton--£5,122.30--Friday April 11
Southwell (NH)--£4,820.20--Thursday January 22
Doncaster (flat)--£3,701.90--Friday April 25
Lingfield (Mix Turf/AW)--£3,620.50--Saturday June 28
Wetherby--£3,148.90--Thursday May 29
York--£2,892.80--Saturday June 14
Wincanton--£2,871.50--Thursday May 8
Yarmouth--£2,868.90--Monday April 21
Newmarket--£2,867.90--Thursday July 11
Fontwell--£2,743.60--Tuesday June 10
Stratford--£2,571.90--Saturday March 22
Uttoxeter--£2,507.80--Thursday June 12
Cheltenham--£2,414.40--Thursday April 17
Fontwell--£2,374.70--Friday May 2
Lingfield (A/W)--£2,320.10--Saturday March 22
Stratford--£2,142.70--Tuesday July 1
Catterick (NH)--£2,105.50--Wednesday January 1
Bath--£2,090.60--Wednesday June 25
Doncaster (Flat)--£2,002.40--Sunday March 30
Flat Turf venues:
Total Flat Turf meetings (£440.16--302 meetings)
Ascot (£235.22--10 meetings)
Ayr (£253.00--9 meetings)
Bath (£357.17--11 meetings)
Beverley (£527.82--11 meetings)
Brighton (£163.24--11 meetings)
Carlisle (£260.76--6 meetings)
Catterick (£231.34--9 meetings)
Chepstow (£149.20--8 meetings)
Chester (£176.14--9 meetings)
Doncaster (£554.74--14 meetings)
Epsom (£123.65--6 meetings)
Ffos Las (£119.20--1 meeting)
Goodwood (£141.33--8 meetings)
Hamilton (£159.68--11 meetings)
Haydock (£293.94--14 meetings)
Leicester (£120.78--11 meetings)
Lingfield (£877.00--1 meeting)
Musselburgh (£365.40--9 meetings)
Newbury (£244.16--10 meetings)
Newcastle (£253.73--8 meetings)
Newmarket (Rowley Mile) (£155.70--8 meetings)
Newmarket (July) (£413.21--11 meetings)
Nottingham (£257.45--13 meetings)
Pontefract (£3,669.35--8 meetings)
Redcar (£425.17--9 meetings)
Ripon (£29.84--10 meetings)
Salisbury (£163.26--8 meetings)
Sandown (£2,777.48--8 meetings)
Thirsk (£367.82--7 meetings)
Warwick (£42.90--5 meetings--only two races contested at the May 20 meeting)
Windsor (£178.10--17 meetings)
Yarmouth (£427.51--13 meetings)
York (£837.41--8 meetings)
Mixed Turf and All-weather venues:
Lingfield (£471.06--9 meetings)
All-weather venues:
Total A/W meetings (£222.28--179 meetings)
Kempton (£111.54--42 meetings)
Kempton NH Bumper (£134.05--2 meetings)
Lingfield (£182.29--49 meetings)
Lingfield NH Bumper (£27.70--1 meeting)
Southwell (£150.07--37 meetings)
Southwell NH Bumper (£17.00--1 meeting)
Wolverhampton (£268.47--47 meetings)
National Hunt venues:
Total NH meetings (£489.76--311 meetings)
Aintree (£565.72--5 meetings)
Ascot (£144.23--3 meetings)
Ayr (£360.01--8 meetings)
Bangor (£209.62--5 meetings)
Carlisle (£522.96--6 meetings)
Cartmel (£127.68--5 meetings)
Catterick (£375.36--7 meetings)
Cheltenham (£5,553.28--9 meetings)
Chepstow (£197.61--7 meetings)
Doncaster (£290.41--7 meetings)
Exeter (£332.49--7 meetings)
Fakenham (£160.26--7 meetings)
Ffos Las (£333.64--10 meetings)
Fontwell (£665.37--9 meetings)
Haydock (£817.85--4 meetings)
Hexham (£336.10--9 meetings)
Huntingdon (£131.48--8 meetings)
Kelso (£297.68--7 meetings)
Kempton (£133.63--6 meetings)
Leicester (£382.19--5 meetings)
Ludlow (£93.57--8 meetings)
Market Rasen (£97.77--12 meetings)
Musselburgh (£372.37--6 meetings)
Newbury (£209.60--6 meetings)
Newcastle (£454.85--6 meetings)
Newton Abbot (£242.32--11 meetings)
Perth (£300.74--9 meetings)
Plumpton (£267.18--8 meetings)
Sandown (£205.02--4 meetings)
Southwell (£593.29--11 meetings)
Sedgefield (£219.09--10 meetings)
Stratford (£477.84--11 meetings)
Taunton (£144.18--9 meetings)
Towcester (£112.88--10 meetings)
Uttoxeter (£349.52--11 meetings)
Warwick (£1,287.67--6 meetings)
Wetherby (£387.17--10 meetings)
Wincanton (£439.67--10 meetings)
Worcester (£183.54--11 meetings)
Mixed Flat and NH venues:
Haydock (£311.40--1 meeting)
The average toteplacepot dividend in 2014 stands at £417.81 (792 meetings) up to and including Monday July 21.
Create your own 'Notebook' with our FREE 'My Stable' tracker!