Mal Boyle's Placepot picks
Our Placepot expert Mal Boyle brings you his analysis ahead of Wednesday afternoon's meeting at Ascot.
Ascot. Click here to bet.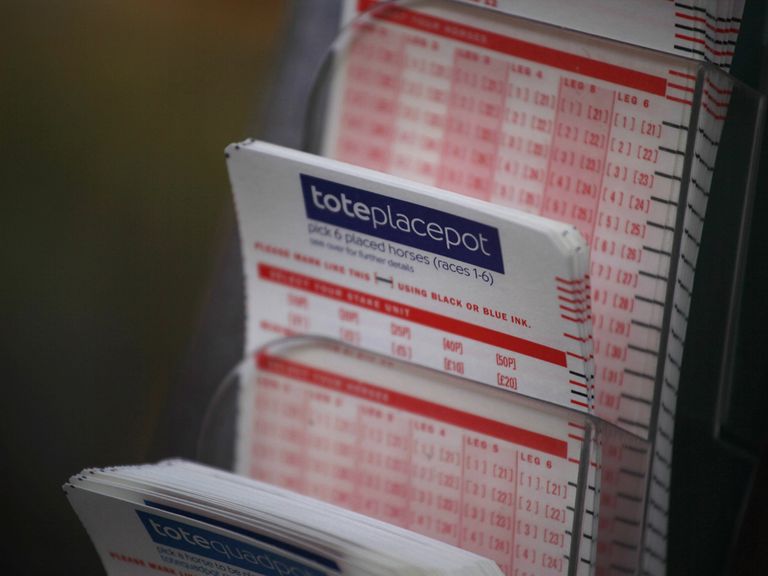 Each day Malcolm Boyle, the author of How To Win at the Tote Placepot and a former odds compiler, will give his unique analysis of racing's most popular pool bet.
He'll post his overnight Placepot analysis here around 1700 BST each day with final selections published at approximately 1000 BST on race day.
New Sky Bet customers: Free £50 matched bet!

ASCOT – APRIL 29

Last year's corresponding toteplacepot dividend:

2014: £68.90 (6 favourites: 1 winner - 4 placed - 1 unplaced)
 

2.25 Mixed messages for Richard Hannon supporters because although the trainer has saddled three of the last five winners of this opening event, Richard suffered a 1/4 reversal in the contest four years ago when his hot pot Magic City could only finish second to Miss Work Of Art. The Hannon representative on this occasion is his Dark Angel newcomer LOG OUT ISLAND. Richard's February foal in entered in Redcar's big juvenile race later in the season and though the colt faces three debut winners at the first time of asking, it would be something of a surprise if LOG OUT ISLAND failed to figure prominently, especially as he receives four pounds from the afore mentioned winners. The pick of those gold medallists might prove to be GIFTED MASTER from my viewpoint.

'Favourite factor': All 13 winners have scored at 6/1 or less, whilst six favourites have prevailed to date. 10 of the 15 market leaders have secured toteplacepot positions. This meeting was transferred to Kempton three years ago but I have included the (high profile) results nonetheless.

 

3.00 Brian Meehan has started the season well and there was plenty to like about the way his Big Bad Bob filly MONTALCINO showed tenacious qualities when only finding one too good for her in the Listed 'Hyperion' here at Ascot last Autumn. Her previous successful sortie at Doncaster showed us that she had plenty of ability and now we know that she has spirit as well, whereby Jimmy Fortune's mount is one of the potential stars on show on Wednesday. PULCINELLA and SPERRY might offer most resistance at the business end of proceedings.

'Favourite factor': 13 of the 14 winners have scored at odds of a top price of 8/1 or less. Six favourites have won, whilst 10 of the 15 market leaders have finished in the frame.

3.30 I made a strong case for TAC DE BOISTRON before the French raider bolted up by five lengths twelve months ago, though it remains to be seen if he can run as well under much faster conditions. Four-year-olds have secured three of the last six renewals and sitting at the opposite end of the list on this occasion are MIZZOU and beaten favourite FOREVER NOW, who is surely worth another chance having been defeated on his seasonal debut under soft conditions. Both four-year-old will prefer this fast ground. John Gosden (Forever Now) also saddles Deuce Again though like the French raider, John's Dubawi raider might find conditions against her.

'Favourite factor': 15 of the last 17 favourites have been beaten in this 'Sagaro Stakes', with just five of the 18 market leaders finishing in the frame in the process. That said, 15 of the last 17 winners scored at odds of 8/1 or less.

4.05 'Team Hannon' has celebrated three winners via the last nine contests and Richard is intent on reverting the race to type be declaring two inmates, albeit BEACON is surely the call over Burnt Sugar having started last season so well. BEACON landed a hat trick after being beaten at the first time of asking as a juvenile and though the Paco Boy raider is asked to give weight all round here, I expect the January foal to be man enough by now to take that in his stride. ADAAY was another decent early season performer last year, whilst HAWKESBURY has already snared gold this year, albeit under all weather conditions.

'Favourite factor': Three of the last 10 favourites have won, whilst 12 of the last 17 favourites have secured toteplacepot positions. Nine of the last 11 winners have scored at odds ranging between 6/4 and 7/1.

4.35 Six-year-olds have the best record in this event having secured five of the 11 contests which directs me towards FIRE SHIP at an each way price. David O'Meara has started the season where he left off last year and the stable looks set for another magnificent term. David has offered the green light to MONDIALISTE, whilst others with chances include HORS DE COMBAT and (possibly) INFANTRY.

'Favourite factor': Seven of the 12 market leaders have secured toteplacepot positions (two winners), though it's worth noting that the 4/9 favourite in a 'win only' contest was turned over five years ago.

5.10 The main hope here is that all 16 intended runners face the starter for the benefit of each way and toteplacepot investors alike. Yes, the argument could be made that a six race card of 15 runner handicaps would almost guarantee a great Placepot dividend but that said, now many times has your selection finished fourth in such events? Upwards and onward by selecting four horses across the width of the stalls to give up some hope of landing the dividend, namely SAIGON CITY (3), ART OF WAR (8), DUELLING DRAGON (11) and ZESHOV (14).

'Favourite factor': The toteplacepot finale is a new (apprentice) race on the Ascot card.

** = joint favourite; *** = co-favourite (where applicable).

Trainers with their relevant number of runners on the Ascot card on Wednesday


5--Richard Hannon
4--Marco Botti
4--John Gosden
2--Charlie Appleby
2--Luca Cumani
2--James Fanshawe
2--William Haggas
2--William Knight
2--Brian Meehan
2--Hughie Morrison
2--Jeremy Noseda
1--Alan Bailey
1--Andrew Balding
1--Michael Bell
1--Clive Brittain
1--David Brown
1--Karl Burke
1--Henry Candy
1--Patrick Chamings
1--Tom Dascombe
1--Seamus Durack
1--Robert Eddery
1--David Elsworth
1--James Eustace
1--Grace Harris
1--Peter Hedger
1--Barry Hills
1--Charlie Hills
1--Brett Johnson
1--Mark Johnston
1--Gay Kelleway
1--Stuart Kittow
1--Heather Main
1--Rod Millman
1--William Muir
1--Mike Murphy
1--David O'Meara
1--Hugo Palmer
1--Brendan Powell
1--Sir Mark Prescott
1--William Stone
1--Sir Michael Stoute
1--Saeed Bin Suroor
1--Mark Usher
1--Ed Walker
1--Stuart Williams 64 declared runners

2015 average toteplacepot returns thus far (406 meetings):
One meeting with no favourites in the frame: £1,196.50 (1)
1 race with at least one favourite in the frame: £2,051.13 (9)
2 races with at least one favourite in the frame: £1,073.57 (34)
3 races with at least one favourite in the frame: £485.60 (116)
4 races with at least one favourite in the frame: £188.27 (139)
5 races with at least one favourite in the frame: £67.36 (83)
6 races with at least one favourite in the frame: £20.61 (24)




All references to placed horses on these pages are based on an exact science regarding general place terms offered by bookmakers and totepool.com

Flat venues:
Total Flat meetings (£469.30--37 meetings)
Ayr (£779.60--1 meeting)
Bath (£112.55--2 meetings)
Beverley (£75.65--2 meetings)
Brighton (£620.60--1 meeting)
Catterick (£1.122.25--2 meetings)
Doncaster (£407.12--4 meetings)
Beverley (£104.70--1 meeting)
Haydock (£801.60--1 meeting) Leicester (£1,089.10--2 meetings)
Musselburgh (£2,122.45--2 meetings)
Newbury (£68.85--2 meetings)
Newcastle (£180.70--1 meeting)
Newmarket (Rowley Mile)--£135.45--2 meetings)
Nottingham (£629.15--2 meetings)
Pontefract (£146.65--2 meetings)
Redcar (£124.90--2 meetings) Ripon (£217.15--2 meetings) Sandown (£682.50--1 meeting) Thirsk (£258.60--1 meeting)
Wetherby (£29.70--1 meeting)
Windsor (£205.13--3 meetings)

All-weather venues:
Total A/W meetings (£347.64--143 meetings)
Chelmsford (£389.19--21 meetings)
Kempton (£240.64--21 meetings)
Lingfield (£564.08--33 meetings)
Southwell (£430.74--25 meetings)
Wolverhampton (£165.25--43 meetings)

National Hunt venues:
Total NH meetings (£330.17--226 meetings)
Aintree (£516.60--3 meetings)
Ascot (£264.97--3 meetings)
Ayr (£413.90--9 meetings)
Bangor (£2,221.06--5 meetings)
Carlisle (£126.92--5 meetings)
Catterick (£95.21--6 meetings)
Cheltenham (£288.86--8 meetings)
Chepstow (£318.67--9 meetings)
Doncaster (£161.87--6 meetings)
Exeter (£456.53--9 meetings)
Fakenham (£144.62--7 meetings)
Ffos Las (£125.07--7 meetings)
Fontwell (£71.97--5 meetings)
Haydock (£469.17--4 meetings)
Hexham (£60.67--3 meetings)
Huntingdon (£110.49--7 meetings)
Kelso (£89.55--5 meetings)
Kempton (£78.62--6 meetings)
Leicester (£82.10--5 meetings)
Lingfield (£85.65--2 meetings)
Ludlow (£131.44--8 meetings)
Market Rasen (£326.29--6 meetings)
Musselburgh (£98.40--6 meetings)
Newbury (£153.73--7 meetings)
Newton Abbot (£258.60--3 meetings)
Newcastle (£201.99--7 meetings)
Perth (£154.33--3 meetings)
Plumpton (£299.00--9 meetings)
Sandown (£321.09--6 meetings)
Sedgefield (£5687--7 meetings)
Southwell (£28.80--5 meetings)
Stratford (£356.90--4 meetings)
Taunton (£248.98--12 meetings)
Towcester (£69.98--4 meetings)
Uttoxeter (£1,561.72--4 meetings)
Warwick (£1,476.67--7 meetings)
Wetherby (£879.33--6 meetings)
Wincanton (£689.86--8 meetings)

The average toteplacepot dividend in 2015 stands at £351.22 (406 meetings) up to and including Monday April 27