Mal Boyle's Placepot selections
Our Placepot expert Mal Boyle brings you his selections for this afternoon's meeting at Ludlow.
Exeter. Click here to bet.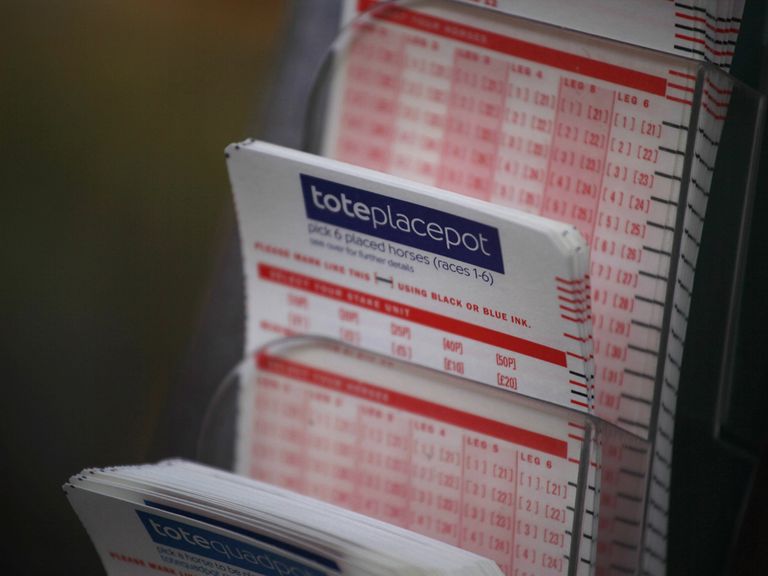 Each day Malcolm Boyle, the author of 'How To Win at the Tote Placepot' and a former odds compiler, will give his unique analysis of the feature meeting from a Placepot perspective.
His general preview for the following day's racing will appear at around 1700 GMT the day before with the actual selections available around two hours before the first race on the day of racing so factors such as non-runners and going conditions can properly be taken into account.
Add selected horses to your free My Stable tracker!
LUDLOW - NOVEMBER 24
Ludlow Selections
Race 1 (12.50pm): 9 (Jack Frost) & 8 (Ink Master)
Race 2 (1.20pm): 5 (Tistory) & 4 (Oxygen)
Race 3 (1.50pm): 1 (Chicoria), 5 (Horsehill) & 10 (Superior Fire)
Race 4 (2.20pm): 1 (Le Bacardy), 4 (Sir Valentino) & 5 (Arkaim)
Race 5 (2.50pm): 3 (Buddy Love), 2 (Royal Palladium) & 6 (Mac Le Couteau)
Race 6 (3.20pm): 4 (Toot Sweet), 3 (Hand On Bach) & 9 (Princess Katie)

Last year's corresponding toteplacepot dividend:

2013: £34.70 (7 favourites: 3 winners--2 placed-- 2 unplaced)

12.50 I am suffering from a truly awful maiden bout of gout which is extremely painful whereby I hope you will forgive the slightly shortened version of the service from Monday. JACK FRONT is preferred to NAVANMAN and INK MASTER in the opening event.

Favourite factor: One of the two favourites has snared a toteplacepot position to date via an even-money victory in the inaugural year before last year's race was won by a 33/1 chance wwith the 2/1 market leader well in arrears.

1.20 Six-year-olds have won seven of the eight renewals to date, with vintage representatives coming to the gig on a seven-timer on this occasion. Just two six-year-olds have been declared this time around with PURE OXYGEN much preferred to Toroyal. TISTORY is expected to offer most resistance at the business end of proceedings.

Favourite factor: Seven of the eight favourites have secured toteplacepot positions via six renewals to date, statistics which include four winners.

1.50 Five-year-olds lead the six-year-olds 5-2 via just the seven renewals to date and the leading vintage representatives are even money to extend the trend before form is taken into account via the number of declarations. The pick of the bunch is expected to be CHICORIA, HORSEHILL and PADDY MULLIGAN. If the trend is to be breached, SUPERIOR FIRE is the likeliest culprit.

Favourite factor: Five of the eight market leaders have secured toteplacepot positions thus far, statistics which include three winners.

2.20 Evan Williams has saddled two winners and a bronze medallists in this race to date via just the three renewals with the trainer holding three options the other side of the weekend. Evan's record is kept on file even though the trainer bypasses the race this time around. LE BARARDI is taken to revert to winning, chiefly at the expense of SIR VALENTINO and ARKAIM.

Favourite factor: Two of the three favourites (winners of the relevant contests at 2/1 & 6/4) have secured toteplacepot positions thus far.

2.55 Horses carrying a minimum burden of 11-3 have secured eight of the nine available toteplacepot positions to date, statistics which include all four (8/1--5/1--11/4--85/40) winners. There are three 'qualifiers' this time around with BUDDY LOVE and ROYAL PALLADIUM both fancied to secure toteplacepot positions on this occasion. Evan Williams comes to the gig on a hat trick and though MAC LE COUTEAU fails to hail from the superior sector of the handicap, the six-year-old is still included in the overnight shortlist.

Favourite factor: Four of the five favourites have secured toteplacepot positions thus far, stats which include two (11/4 & 85/40) winners via four renewals.

3.25 Seven-year-olds have won four of the seven renewals and TOOT SWEET appears to be the pick of the trio of vintage representatives on this occasion. That said, PENNANT DANCER and MASSACHUSETTS could still run into places at rewarding odds, with HAND ON BACH the potential blot on the handicap.

Favourite factor: Six of the eight favourites have finished in the frame to date via seven renewals, statistics which include two winners.

Trainers with their relevant number of runners on the Ludlow card on Monday:

4--Venetia Williams
3--Henry Daly
2--Robin Dickin
2--Claire Dyson
2--Brian Ellison
2--John Ferguson
2--Warren Greatrex
2--Debra Hamer
2--Nicky Henderson
2--Alex Hales
2--Charlie Longsdon
2--Graeme McPherson
2--Ben Pauling
2--David Pipe
2--David Rees
2--Jeremy Scott
2--Oliver Sherwood
2--Dan Skelton
2--Rob Summers
2--Evan Williams
1--Kim Bailey
1--George Baker
1--Barry Bennett
1--Edward Bevan
1--Martin Bosley
1--Lady Susan Brooke
1--Tony Carroll
1--Ben Case
1--John Flint
1--Harry Fry
1--Philip Hobbs
1--Laura Hurley
1--Jennifer Mason
1--Michael Mullineaux
1--Jonjo O'Neill
1--Hilary Parrott
1--Richard Phillips
1--Miss Imogen Pickard
1--Peter Pritchard
1--Pam Sly
1--Jamie Snowden
1--Nigel Twiston-Davies
1--Paul Webber
1--Ian Williams
1--Laura Young 68 declared runners

2014 average toteplacepot returns thus far (1300 meetings):
Favourites failing to reach the frame in all six races: £15,379.12 (5)
1 race with at least one favourite in the frame: £1,310.08 (31)
2 races with at least one favourite in the frame: £984.19 (139)
3 races with at least one favourite in the frame: £496.35 (347)
4 races with at least one favourite in the frame: £191.19 (381)
5 races with at least one favourite in the frame: £72.11 (280)
All 6 Placepot races with at least one favourite in the frame: £15.70 (117)

All references to placed horses on these pages are based on an exact science regarding general place terms offered by bookmakers and totepool.com

Biggest toteplacepot dividends in 2014:
Cheltenham--£44,616.30--Friday March 14
Pontefract--£26,272.90--Tuesday April 8
Sandown--£20,601.40--Saturday July 5
Redcar--£9,925.20--Tuesday September 9
Wetherby--£8,998.70--Friday October 31
Warwick (NH)--£6,946.60--Sunday March 9
Ripon--£6,876.30--Saturday August 16
Doncaster (flat)--£6,810.90--Saturday August 16
Redcar--£5,730.00--Wednesday July 30
Bath--£5,358.00--Sunday October 19
Wolverhampton--£5,122.30--Friday April 11
Southwell (NH)--£4,820.20--Thursday January 22
Chester--£4,495.50--Saturday September 13
Redcar--£4,473.30--Tuesday November 4
Hamilton--£4,433.40--Friday August 22
Brighton--£4,086.10--Tuesday October 7
Wolverhampton--£3,703.10--Friday October 17
Doncaster (flat)--£3,701.90--Friday April 25
Lingfield (Mix Turf/AW)--£3,620.50--Saturday June 28
Newmarket (Rowley Mile)--£3,201.20--Saturday October 11
Wetherby--£3,148.90--Thursday May 29
York--£3,065.20--Friday August 22
Bath--£3,032.20--Friday August 1
York--£2,892.80--Saturday June 14
Wincanton--£2,871.50--Thursday May 8
Yarmouth--£2,868.90--Monday April 21
Newmarket--£2,867.90--Thursday July 11
Fontwell--£2,743.60--Tuesday June 10
Salisbury--£2,701.70--Wednesday October 1
Stratford--£2,571.90--Saturday March 22
Uttoxeter--£2,507.80--Thursday June 12
Newmarket (July)--£2,433.40--Saturday August 2
Cheltenham--£2,414.40--Thursday April 17
Windsor--£2,390.20--Monday August 4
Fontwell--£2,374.70--Friday May 2
Lingfield (A/W)--£2,320.10--Saturday March 22
Yarmouth--£2,176.60--Sunday August 24
Hamilton--£2,172.70--Monday September 29
Stratford--£2,142.70--Tuesday July 1
Catterick (NH)--£2,105.50--Wednesday January 1
Bath--£2,090.60--Wednesday June 25
Kempton (A/W)--£2,044.20--Thursday October 23
Brighton--£2,008.10--Thursday August 7
Doncaster (Flat)--£2,002.40--Sunday March 30

All-weather venues:
Total A/W meetings (£217.39--272 meetings)
Kempton (£131.99--75 meetings)
Kempton NH Bumper (£134.05--2 meetings)
Lingfield (£166.08--67 meetings)
Lingfield NH Bumper (£27.70--1 meeting)
Southwell (£149.55--42 meetings)
Southwell NH Bumper (£17.00--1 meeting)
Wolverhampton (£282.56--83 meetings)

National Hunt venues:
Total NH meetings (£402.60--467 meetings)
Aintree (£474.38--7 meetings)
Ascot (£132.88--6 meetings)
Ayr (£330.61--11 meetings)
Bangor (£285.15--10 meetings)
Carlisle (£354.35--10 meetings)
Cartmel (£126.89--7 meetings)
Catterick (£375.36--7 meetings)
Cheltenham (£3,606.70--14 meetings)
Chepstow (£156.08--12 meetings)
Doncaster (£293.37--8 meetings)
Exeter (£242.83--11 meetings)
Fakenham (£171.02--10 meetings)
Ffos Las (£297.21--15 meetings)
Fontwell (£400.80--17 meetings)
Haydock (£617.20--6 meetings)
Hexham (£369.37--13 meetings)
Huntingdon (£122.27--15 meetings)
Kelso (£291.00--11 meetings)
Kempton (£115.71--8 meetings)
Leicester (£320.89--6 meetings)
Lingfield (£165.60--1 meetings)
Ludlow (£94.19--11 meetings)
Market Rasen (£158.20--18 meetings)
Musselburgh (£300.11--8 meetings)
Newbury (£209.60--6 meetings)
Newcastle (£392.33--7 meetings)
Newton Abbot (£203.77--18 meetings)
Perth (£262.16--16 meetings)
Plumpton (£222.35--11 meetings)
Sandown (£322.25--5 meetings)
Southwell (£529.73--17 meetings)
Sedgefield (£187.59--17 meetings)
Stratford (£346.15--17 meetings)
Taunton (£126.46--11 meetings)
Towcester (£95.85--12 meetings)
Uttoxeter (£257.78--18 meetings)
Warwick (£625.96--9 meetings)
Wetherby (£932.81--14 meetings)
Wincanton (£347.34--14 meetings)
Worcester (£190.23--21 meetings)

Mixed Flat and NH venues:
Ffos Las (£168.90--1 meeting)
Haydock (£311.40--1 meeting)

The average toteplacepot dividend in 2014 stands at £403.59 (1300 meetings) up to and including Saturday November 22.