Mal Boyle's Placepot Picks
Our Placepot expert Mal Boyle reveals his selections for this evening's meeting at Bath.
Bath. Click here to bet.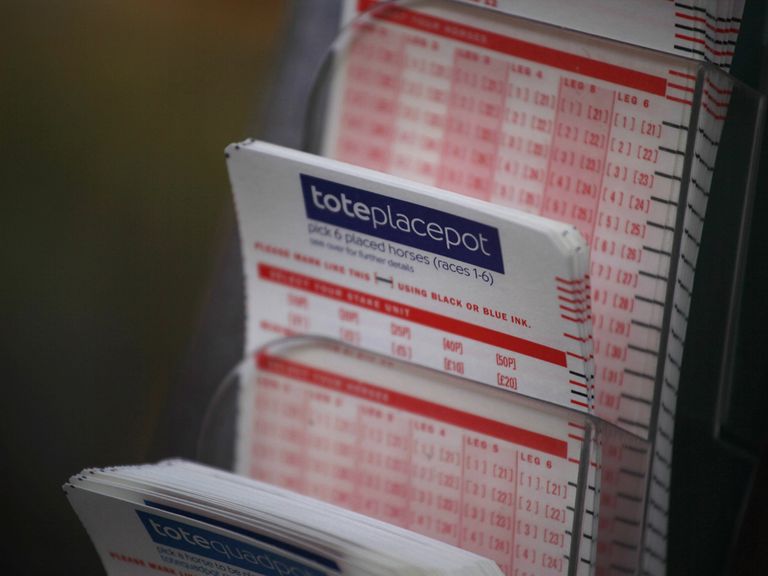 Each day Malcolm Boyle, the author of How To Win at the Tote Placepot and a former odds compiler, will give his unique analysis.
He'll assess the next day's leading meeting the previous afternoon/evening before posting selections the following morning, usually by 1000 BST.
New Sky Bet customers: Free £50 matched bet!
BATH - JULY 1
Bath Selections
Race 1 (6.05pm): 1 (Cover Charge) & 5 (Pity Wish)
Race 2 (6.35pm): 1 (You're My Cracker), 2 (Brazen Spirit) & 4 (Arlecchino's Leap)
Race 3 (7.05pm): 4 (Yours Truly), 2, (Russian Reward) & 1 (Nayel)
Race 4 (7.35pm): 6 (Eastern Magic), 1, (Wordiness) & 2 (Mighty Missile)
Race 5 (8.05pm): 2 (All For The Best) & 3 (Callendula)
Race 6 (8.35pm): 3 (Phyllis Maud), 2 (Cape Cay) & 4 (Zubaidah)
Last year's corresponding toteplacepot dividend:
2014: £90.40
6.05 Clive Cox saddles his Kheleyf newcomer COVER CHARGE who makes his debut in a race which should not take a great deal of winning. Clive has saddled 17 winners here at Bath during the last five years via a strike rate of 16.5%. David Evans (DAVID'S BEAUTY and PITY CASH) is the only other trainer to get near that number of winners (15) relating to opposing trainers but even David joins the other handlers on the strike rate list of less than 10 per cent in recent times. I'm not sure we can read too much into the fact that PITY CASH contested the Queen Mary at Royal Ascot last time out but that, she can only find this opposition easier to beat!
6.35 Clive Cox saddles another runner with a chance on the card in the second race in BRAZEN SPIRIT, albeit the Zebedee gelding is held by YOU'RE MY CRACKER via the form book. Danie Kubler's latter-named raider appears to be the horse to beat but on the fastest track (relating to conditions) in the country, I rarely go overboard about any selection at my local venue. I live just 10 minutes up the road from the track and unless the Bath executive pour hundreds of gallons on the course between the time of writing and flag-fall, the going will be verging on hard, conditions that thoroughbreds rarely encounter during the course of a season. ARLECCHINO'S LEAP could be booked for third spot having been dropped in trip whereby the first-named pair might have too much basic speed for Mark Usher's raider to cope with.
7.05 A rarely represented trainer at this this track, Saeed Bin Suroor should be congratulated for finding this opportunity for his Dark Angel filly YOURS TRULY to contest at the first time of asking. With seemingly just two rivals to beat (Reigning looks out of her depth), YOURS TRULY would not have to be anything special to take care of RUSSIAN REWARD and NAYEF, despite her inexperience. The latter-named pair have shown enough ability to each pick up a small race in time, but coping with a Godolphin newcomer might prove too much to ask. The overnight exchanges should either prove that point or they might suggest that YOURS TRULY will need the run. Keep your eyes peeled.
7.35 Course and distance winner EASTERN MAGIC has the useful assistance of 3lb claimer Cam Hardie in the plate and along with other consistent types such as WORDINESS and (arguably) MIGHTY MISSILE, the eight-year-old might dominate proceedings at the business end of the contest. WORDINESS is penalized for his recent Chester victory over two miles (though this is not a stiff ask as such), whilst dual purpose raider MIGHTY MISSILE can 'mix it' in this grade company on the best of his form.
8.05 Now that we are racing in July, Sir Mark Prescott's Nursery runners should attract your attention this month (and during August), though those stats will be saved for another day. For now, Mark's representative ALL FOR THE BEST might prove to be the horse to home in on here, hoping that all five runners face the starter. Mark's runners often improve for a step up in trip and an additional quarter of a mile might be just what the vet ordered with seemingly only beaten favourite CALLENDULA and (possibly) ARCHILLES to beat.
8.35 Richard Hughes will not have many more opportunities to ride winners at Bath I'll wager when trying to improve upon his impressive 26% strike rate at the venue in recent seasons. Richard takes the ride aboard Ralph Beckett's CAPE CAY here, albeit the Cape Cross filly has yet to win a handicap to date. Ralph's three-year-old will not be offered many better opportunities than this I'll wager, with connections probably having most to from the declarations of ZUBAIDAH and (particularly) course and distance winner PHYLLIS MAUD.
** = joint favourite; *** = co-favourite (where applicable).
Sign up for our free video form service!

Trainers with their relevant number of runners on the Bath card on Wednesday:

3--Clive Cox
3--David Evans
3--Jo Hughes
2--Tony Carroll
2--Luke Dace
2--Amanda Perrett
2--Sir Mark Prescott
2--Sheena West
1--George Baker
1--Ralph Beckett
1--Michael Bell
1--Michael Blanshard
1--Mark Brisbourne
1--Henry Candy
1--Ben Case
1--Paul Cole
1--Simon Crisford
1--Nikki Evans
1--Charlie Fellowes
1--John Gallagher
1--Warren Greatrex
1--Alex Hales
1--Richard Hannon
1--Daniel Kubler
1--Stan Moore
1--Anabel K Murphy
1--Saeed Bin Suroor
1--Joseph Tuite
1--Mark Usher

40 declared runners

2015 average toteplacepot returns thus far (710 meetings):
One meeting with no favourites in the frame: £1,196.50 (1)
1 race with at least one favourite in the frame: £1,728.94 (18)
2 races with at least one favourite in the frame: £877.80 (68)
3 races with at least one favourite in the frame: £546.54 (195)
4 races with at least one favourite in the frame: £317.79 (234)
5 races with at least one favourite in the frame: £72.61 (145)
6 races with at least one favourite in the frame: £21.32 (48)
One meeting was abandoned after two races - left out of these calculations

All references to placed horses on these pages are based on an exact science regarding general place terms offered by bookmakers and totepool.com

Flat venues:
Total Flat meetings (£409.03--224 meetings)
Ascot (£810.52--8 meetings)
Ayr (£1,119.30--5 meetings)
Bath (£111.16--8 meetings)
Beverley (£676.20--8 meetings)
Brighton (£191.36--9 meetings)
Carlisle (£482.45--4 meetings)
Catterick (£661.91--6 meetings)
Chepstow (£85.55--4 meetings)
Chester (£223.81--6 meetings)
Doncaster (£423.17--11 meetings)
Epsom (£1,475.27--3 meeting)
Goodwood (£98.30--8 meetings)
Hamilton (£578.21--7 meetings)
Haydock (£678.16--9 meetings)
Leicester (£365.39--9 meetings)
Lingfield (£470.24--5 meetings)
Musselburgh (£677.37--8 meetings)
Newbury (£211.55--6 meetings)
Newcastle (£552.40--9 meetings)
Newmarket (July)--£64.30--5 meetings)
Newmarket (Rowley Mile)--£136.75--9 meetings)
Nottingham (£409.68--12 meetings)
Pontefract (£744.58--7 meetings)
Redcar (£137.70--8 meetings)
Ripon (£199.74--8 meetings)
Salisbury (£94.21--6 meetings)
Sandown (£177.74--5 meetings)
Thirsk (£186.24--7 meetings)
Wetherby (£26.65--2 meetings)
Windsor (£80.55--14 meetings)
York (£1,349.20--6 meetings)

All-weather venues:
Total A/W meetings (£321.88--175 meetings)
Chelmsford (£368.67--28 meetings)
Kempton (£230.00--26 meetings)
Lingfield (£474.78--40 meetings)
Southwell (£431.65--26 meetings)
Wolverhampton (£172.65--53 meetings)
Add selected horses to your free My Stable tracker!
National Hunt venues:
Total NH meetings (£404.15--308 meetings)
Aintree (£331.40--5 meetings)
Ascot (£264.97--3 meetings)
Ayr (£413.90--9 meetings)
Bangor (£1,675.49--7 meetings)
Carlisle (£122.35--6 meetings)
Cartmel (£470.08--4 meetings)
Catterick (£95.21--6 meetings)
Cheltenham (£257.30--9 meetings)
Chepstow (£318.67--9 meetings)
Doncaster (£161.87--6 meetings)
Exeter (£419.99--10 meetings)
Fakenham (£215.32--9 meetings)
Ffos Las (£132.92--10 meetings)
Fontwell (£245.19--10 meetings)
Haydock (£469.17--4 meetings)
Hexham (£181.43--9 meetings)
Huntingdon (£113.25--8 meetings)
Kelso (£113.90--7 meetings)
Kempton (£70.29--8 meetings)
Leicester (£82.10--5 meetings)
Lingfield (£85.65--2 meetings)
Ludlow (£131.99--9 meetings)
Market Rasen (£213.80--10 meetings)
Musselburgh (£98.40--6 meetings)
Newbury (£153.73--7 meetings)
Newton Abbot (£4,509.72--8 meetings)
Newcastle (£201.99--7 meetings)
Perth (£97.89--6 meetings)
Plumpton (£404.27--10 meetings)
Sandown (£321.09--6 meetings)
Sedgefield (£101.72--10 meetings)
Southwell (£601.38--10 meetings)
Stratford (£477.63--8 meetings)
Taunton (£248.98--12 meetings)
Towcester (£80.08--7 meetings)
Uttoxeter (£668.73--11 meetings)
Warwick (£1,135.76--10 meetings)
Wetherby (£666.03--8 meetings)
Wincanton (£575.61--10 meetings)
Worcester (£98.22--7 meetings)
Mixed Turf & A/W Flat meeting:
Lingfield (£53.40--4 meetings)
Mixed NH & Flat meeting:
Haydock (£1551.00--1 meeting)
The average toteplacepot dividend in 2015 stands at £400.94 (710 meetings) up to and including Monday June 29.