Mal Boyle's Placepot picks
Our Placepot expert Mal Boyle reveals his selections for Friday afternoon's meeting at Wetherby.
Wetherby. Click here to bet.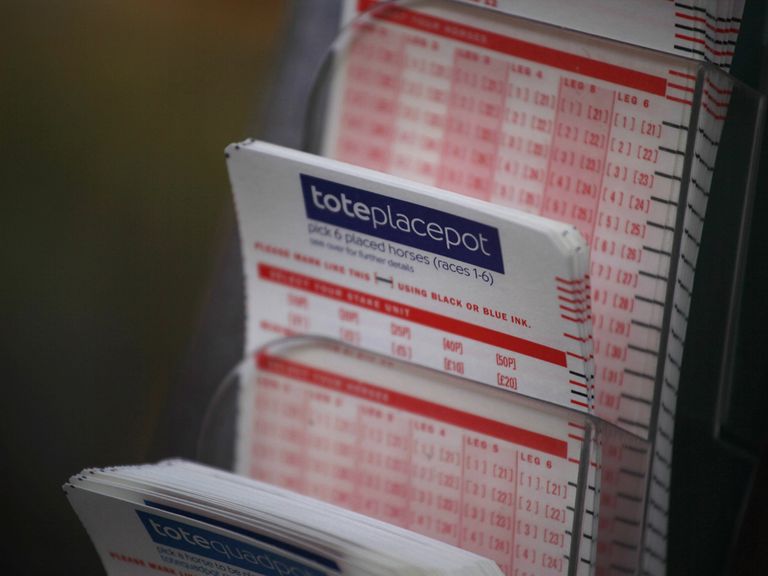 Each day Malcolm Boyle, the author of 'How To Win at the Tote Placepot' and a former odds compiler, will give his unique analysis of the feature meeting from a Placepot perspective.
His general preview for the following day's racing will appear at around 1700 GMT the day before with the actual selections available around two hours before the first race on the day of racing so factors such as non-runners and going conditions can properly be taken into account.
New customers: Free £30 matched bet!

WETHERBY - NOVEMBER 1

Last year's corresponding toteplacepot dividend:

2013: £229.30 (7 favourites: 2 winner--1 placed--4 unplaced)

12.55 Four-year-olds have won nine of the last 15 renewals (including seven of the last 10) whilst five-year-olds have notched six victories in recent times. Four-year-old TAJ BADALANDABAD could extend the trend on behalf of the younger set, though five-year-olds SMART MOTIVE and CHIEFTAN'S CHOICE should also figure prominently from my viewpoint.

Favourite factor: Seven favourites have won during the last 17 years, whilst the biggest priced winner during the study period was returned at 11/1 (four years ago). 13 of the 17 market leaders have secured toteplacepot positions during the extended study period.

1.30 Last year's first winner of this event ran off an official mark of 135, the same 'ranking' allotted to beaten favourite SOLAR IMPULSE. Although Paul Nicholls warned punters that his string were a little behind in their work recently, quite a few of the inmates have scored of late and with SOLAR IMPULSE already having run this season, Noel Fehily's mount could follow in the same footprints of last year's successful stable companion who was also representing the four-year-old vintage. The terms and conditions certain favour the Nicholls raider, though connections will be mindful of other declarations such as PAIR OF JACKS and old rival TURN OVER SIVOLA.

Favourite factor: One of the two 6/4 joint favourites won the inaugural three runner contest last year.

2.05 Course and distance winner AURORA D'ESTRUVAL only contests her fifth race and accordingly, John Quinn's filly is expected to fulfill her potential her en route to better things. Tony McCoy would certainly like to get off the mark for John Quinn (certainly from a 'recent' perspective) as the champ has not ridden a winner for Quinn via six opportunities during the last five years. That said, Tim Hyde's Tipperary raider EMILY GRAY has already shown her worth this side of the Irish Sea via a Cheltenham assignment and the Flemensfirth mare will not go down without a fight I'll wager.

Favourite factor: Four of the eight favourites have secured toteplacepot positions (two winners) via seven renewals to date. The last six winners have scored at a top price of 8/1, five of which were sent off at odds of 7/2 or less.

2.40 MEDINAS was one of the 9/4 joint favourites who was beaten in this race last year, though Alan King's raider will be a much bigger price this time around, despite only three runners having been declared. Rebecca Curtis has (seemingly) found a fine opportunity for AT FISHERS CROSS to revert to winning ways after a frustrating campaign last year. The terms and conditions of this greatly favour Tony McCoys mount who should see off COLE HARDEN without too much fuss.

Favourite factor: Four of the last nine renewals have been secured by favourites whilst 13 of the last 14 gold medallists were returned at odds of 9/1 or less.

3.15 Eight-year-olds have secured six gold, three silver and two bronze medals during the last 13 years of this 'Charlie Hall' event, statistics which include the 33/1 runner up two years ago. SILVINIACO CONTI is one of just two eight-year-olds in this year's line up and having won this race in great style two years ago, it is little wonder that Paul Nicholls has decided to come back to seek this prize, after last years debut sortie for the Betfair Chase at Haydock disappointed connections and punters alike. THE GIANT BOLSTER remains underrated, whilst DOUBLE ROSS (the other eight-year-old in the line up) deserves his chance at the top level. It remains to be seen if TAQUIN DU SEUIL can mix it at this distance against proven stayers.

Favourite factor: Four clear market leaders and one joint favourite have prevailed during the last 15 years. 11 of the 16 favourites have finished in the frame during the study period.

3.50 SHADARPOUR is the one horse in the line up that looks assured to give investors a decent run for their collective monies, win, lose or draw. Beaten favourite SECRETE STREAM is probably worth another chance, whilst my trio against the other seven runners is completed by EARLS QUARTER.

Favourite factor: The toteplacepot finale is a new race on the Wetherby card.

Trainers with their relevant number of runners on the Wetherby card on Friday

5--Alan KIng
4--Donald McCain
3--Warren Greatrex
3--Phil Kirby
3--Sue Smith
2--Rebecca Curtis
2--Tim Easterby
2--Micky Hammond
2--Malcolm Jefferson
2--Paul Nicholls
2--John Quinn
1--Kim Bailey
1--James Bethell
1--David Bridgwater
1--Ruth Carr
1--Brian Ellison
1--James Ewart
1--Steve Gollings
1--Richard Guest
1--Sally Hall
1--Shaun Harris
1--Philip Hobbs
1--Tim Hyde
1--George Moore
1--Jonjo O'Neill
1--Hilary Parrott
1--David Pipe
1--Kevin Ryan
1--Dianne Sayer
1--Nigel Twiston-Davies
1--Mark Walford
1--Jason Ward
1--Ian Williams
1--Adrian Wintle 5 declared runners

2014 average toteplacepot returns thus far (1217 meetings):
Favourites failing to reach the frame in all six races: £18,825.73 (4)
1 race with at least one favourite in the frame: £1,053.80 (30)
2 races with at least one favourite in the frame: £1,005.89 (134)
3 races with at least one favourite in the frame: £497.66 (322)
4 races with at least one favourite in the frame: £192.62 (361)
5 races with at least one favourite in the frame: £73.26 (257)
All 6 Placepot races with at least one favourite in the frame: £15.64 (109)

All references to placed horses on these pages are based on an exact science regarding general place terms offered by bookmakers and totepool.com

Biggest toteplacepot dividends in 2014:
Cheltenham--£44,616.30--Friday March 14
Pontefract--£26,272.90--Tuesday April 8
Sandown--£20,601.40--Saturday July 5
Redcar--£9,925.20--Tuesday September 9
Warwick (NH)--£6,946.60--Sunday March 9
Ripon--£6,876.30--Saturday August 16
Doncaster (flat)--£6,810.90--Saturday August 16
Redcar--£5,730.00--Wednesday July 30
Bath--£5,358.00--Sunday October 19
Wolverhampton--£5,122.30--Friday April 11
Southwell (NH)--£4,820.20--Thursday January 22
Chester--£4,495.50--Saturday September 13
Hamilton--£4,433.40--Friday August 22
Brighton--£4,086.10--Tuesday October 7
Wolverhampton--£3,703.10--Friday October 17
Doncaster (flat)--£3,701.90--Friday April 25
Lingfield (Mix Turf/AW)--£3,620.50--Saturday June 28
Newmarket (Rowley Mile)--£3,201.20--Saturday October 11
Wetherby--£3,148.90--Thursday May 29
York--£3,065.20--Friday August 22
Bath--£3,032.20--Friday August 1
York--£2,892.80--Saturday June 14
Wincanton--£2,871.50--Thursday May 8
Yarmouth--£2,868.90--Monday April 21
Newmarket--£2,867.90--Thursday July 11
Fontwell--£2,743.60--Tuesday June 10
Salisbury--£2,701.70--Wednesday October 1
Stratford--£2,571.90--Saturday March 22
Uttoxeter--£2,507.80--Thursday June 12
Newmarket (July)--£2,433.40--Saturday August 2
Cheltenham--£2,414.40--Thursday April 17
Windsor--£2,390.20--Monday August 4
Fontwell--£2,374.70--Friday May 2
Lingfield (A/W)--£2,320.10--Saturday March 22
Yarmouth--£2,176.60--Sunday August 24
Hamilton--£2,172.70--Monday September 29
Stratford--£2,142.70--Tuesday July 1
Catterick (NH)--£2,105.50--Wednesday January 1
Bath--£2,090.60--Wednesday June 25
Kempton (A/W)--£2,044.20--Thursday October 23
Brighton--£2,008.10--Thursday August 7
Doncaster (Flat)--£2,002.40--Sunday March 30

Flat Turf venues:
Total Flat Turf meetings (£486.20--551 meetings)
Ascot (£258.13--18 meetings)
Ayr (£381.11--17 meetings)
Bath (£684.39--20 meetings)
Beverley (£480.05--18 meetings)
Brighton (£420.29--21 meetings)
Carlisle (£444.66--13 meetings)
Catterick (£171.29--17 meetings)
Chepstow (£123.17--13 meetings)
Chester (£494.12--15 meetings)
Doncaster (£741.59--23 meetings)
Epsom (£124.13--11 meetings)
Ffos Las (£749.04--6 meetings)
Goodwood (£173.37--19 meetings)
Hamilton (£535.59--18 meetings)
Haydock (£290.92--23 meetings)
Leicester (£122.79--21 meetings)
Lingfield (£877.00--1 meeting)
Musselburgh (£348.31--17 meetings)
Newbury (£238.78--17 meetings)
Newcastle (£156.80--17 meetings)
Newmarket (Rowley Mile) (£449.36--15 meetings)
Newmarket (July) (£539.74--22 meetings)
Nottingham (£288.00--21 meetings)
Pontefract (£2,048.55--15 meetings)
Redcar (£1,281.77--17 meetings)
Ripon (£543.89--16 meetings)
Salisbury (£410.92--15 meetings)
Sandown (£1,560.04--16 meetings)
Thirsk (£269.33--15 meetings)
Warwick (£58.70--6 meetings--only two races contested at the May 20 meeting)
Windsor (£257.48--27 meetings)
Yarmouth (£435.90--23 meetings)
York (£867.35--16 meetings)

Mixed Turf and All-weather venues:
Lingfield (£290.98--15 meetings)

All-weather venues:
Total A/W meetings (£213.70--249 meetings)
Kempton (£132.03--68 meetings)
Kempton NH Bumper (£134.05--2 meetings)
Lingfield (£166.96--63 meetings)
Lingfield NH Bumper (£27.70--1 meeting)
Southwell (£142.79--39 meetings)
Southwell NH Bumper (£17.00--1 meeting)
Wolverhampton (£266.51--74 meetings)

National Hunt venues:
Total NH meetings (£414.22--410 meetings)
Aintree (£474.38--7 meetings)
Ascot (£144.23--3 meetings)
Ayr (£324.91--9 meetings)
Bangor (£284.31--9 meetings)
Carlisle (£432.94--8 meetings)
Cartmel (£126.89--7 meetings)
Catterick (£375.36--7 meetings)
Cheltenham (£4,566.48--11 meetings)
Chepstow (£165.88--10 meetings)
Doncaster (£290.41--7 meetings)
Exeter (£283.94--9 meetings)
Fakenham (£171.48--8 meetings)
Ffos Las (£330.76--13 meetings)
Fontwell (£428.69--15 meetings)
Haydock (£817.85--4 meetings)
Hexham (£279.03--11 meetings)
Huntingdon (£144.76--12 meetings)
Kelso (£305.54--10 meetings)
Kempton (£130.97--7 meetings)
Leicester (£382.19--5 meetings)
Ludlow (£103.02--10 meetings)
Market Rasen (£95.60--16 meetings)
Musselburgh (£372.37--6 meetings)
Newbury (£209.60--6 meetings)
Newcastle (£454.85--6 meetings)
Newton Abbot (£203.77--18 meetings)
Perth (£262.16--16 meetings)
Plumpton (£266.93--9 meetings)
Sandown (£205.02--4 meetings)
Southwell (£560.80--16 meetings)
Sedgefield (£193.22--16 meetings)
Stratford (£346.15--17 meetings)
Taunton (£135.43--10 meetings)
Towcester (£103.16--11 meetings)
Uttoxeter (£285.81--16 meetings)
Warwick (£1,107.42--7 meetings)
Wetherby (£355.24--11 meetings)
Wincanton (£381.84--12 meetings)
Worcester (£190.23--21 meetings)

Mixed Flat and NH venues:
Ffos Las (£168.90--1 meeting)
Haydock (£311.40--1 meeting)

The average toteplacepot dividend in 2014 stands at £407.37 (1217 meetings) up to and including Thursday October 30