Mal Boyle's Placepot Picks
Our Placepot expert Mal Boyle brings you his analysis for Wednesday's meeting at Pontefract.
Pontefract. Click here to bet.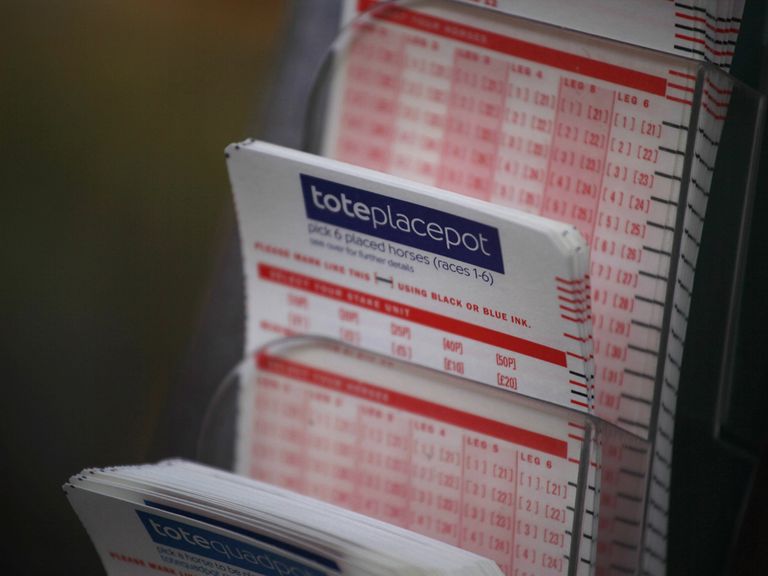 Each day Malcolm Boyle, the author of How To Win at the Tote Placepot and a former odds compiler, will give his unique analysis.
He'll assess the next day's leading meeting the previous afternoon/evening before posting selections the following morning, usually by 1000 BST.
New Sky Bet customers: Free £50 matched bet!
PONTEFRACT - AUGUST 5
Last year's corresponding toteplacepot dividend:
2014: £31.80 (8 favourites - 4 winners - 2 placed - 2 unplaced)
2.10 Amateur events are difficult to digest as I have declared on many occasions, but the one thing I really cannot understand is why racecourses decide to stage these contests as the first race on the card. I fully appreciate the reasons for these events, but why can't such races be contested at the end of seven race meetings (such as this one), when people who are not overly interested in amateur contests can beat the traffic home, whereby toteplacepot wagers would also be unaffected? Surely the friends and supporters of the amateur riders would also have more time to linger and talk to the pilots in an around the unsaddling area with no races to follow the finale? Last year's 6/1 winner was one of only two runners mentioned in the contest and in this 'dead eight event', I'm hopeful that SAMSONITE, CORREGGIO and CORNBOROUGH can offer us another winner between them.
'Favourite factor': 11 of the 20 market leaders have reached the frame via 15 renewals (five winners).
2.40 Favourite backers go into battle with confidence on a high as nine of the last 12 renewals have been won by market leaders of one description or another. STILL ON TOP and MICKEY are two interesting newcomers with Tom Dascombe indicating back in the spring that Mickey would look to be a horse of potential if only he could string two decent bits of work together. Which Mickey will turn up on debut at Pontefract on Wednesday? That said, this renewal will take plenty of winning with SUNNUA and KRAFTWORK also having been declared.
'Favourite factor': 11 favourites have won during the last 16 years, with 12 gold medallists having been returned at odds of 11/4 or less.
Draw factor (six furlongs): 8-5-1 (8 ran-good to firm)
4-11-5 (11 ran-good)
1-9-10 (9 ran-good to firm)
4-5 (5 ran-good to firm)
1-7 (6 ran-good)
1-3 (7 ran-good)
8-7-5 (12 ran-good)
1-2-3 (10 ran-good to firm)
6-7-3 (9 ran-good to firm)
6-13-3 (13 ran-good)
13-12-5 (13 ran-good to firm)
1-7 (7 ran-good to firm)
3-5-10 (11 ran-soft)
11-13-3 (13 ran-good)
10-7-3 (11 ran-good to firm)
5-8 (7 ran-good to firm)
2-6-9 (12 ran-good to firm)
3.10 None of the represented trainers could be classed as in form on the flat during the last fortnight at the time of writing though that said, John Quinn secured a 9/1 double via just two runners at Market Rasen under NH code on Sunday. John saddles BOLD CAPTAIN here with Joe Doyle taking off a useful three pounds aboard the four-year-old, though nine assignments have come and gone since the Captain Rio gelding gained his only success at Ripon on good ground 13 months ago. Others for the overnight mix include VIRTUAL REALITY and IM DAPPER TOO.
'Favourite factor': This mixed vintage one mile handicap is a new race on the Pontefract card.
3.40 Six of the last 13 winners have carried weights of 9-4 or more with six of the 'dead eight' runners 'qualifying' via the weight trend this time around. Three of Chris Wall's last five runners have won and Wednesday's lone stable representative at Pontefract is QANAN who has scored four times to date. Luca Cumani also has his runners in good nick just now whereby PENHILL demands plenty of respect, arguably alongside course winner LIBERTY RED.
'Favourite factor': Six favourites have won during the study period, though just four of the other 15 market leaders secured additional toteplacepot positions.
4.10 Six-year-olds have won six of the last 16 renewals of this sprint event whilst low (to middle) numbers are generally favoured in such races at Pontefract. Six-year-olds have only been conspicuous by their absence during the last two years, a fact which makes the vintage stats even more impressive, with this year's top three in the handicap representing the vintage. The trio is listed in order of preference as HALF A BILLION, RUBY'S DAY and IMPERIAL LEGEND. If the vintage is to be denied this time around, SCORELINE could emerge as the 'spoiler' in the ranks.
'Favourite factor': Just two clear market leaders and a joint favourite have scored during the last 18 years, whilst only 10 of the 22 market leaders have claimed toteplacepot positions.
Draw factor (five furlongs): 5-4-2 (8 ran-good to firm)
1-4 (6 ran-good)
6-4-10 (10 ran-good to firm)
6-2-8 (8 ran-good to firm)
1-7-6 (11 ran-good)
2-9-1 (11 ran-good)
8-11-2 (14 ran-good)
5-7-6 (11 ran-firm)
13-3-9 (13 ran-good to firm)
14-2-7 (14 ran-good)
13-7-14 (15 ran-good to firm)
1-2-12 (12 ran-good to firm)
7-8-5-1 (17 ran-good)
2-17-3-5 (17 ran-good)
16-3-4-17 (17 ran-good to firm)
11-2-12 (14 ran-good to firm)
11-4-3-2 (18 ran-good to firm)
4.40 Five of the seven winners have carried 9-1 or more to victory as have 16 of the 21 horses which have secured toteplacepot positions. Six of the nine runners are discarded accordingly (includes those via claiming jockeys), which leaves yours truly assessing just three horses without requiring the aid of an abacus on this occassion. Accordingly, DANA'S PRESENT is preferred to SHADOW TIME and DUBAI HILLS in the toteplacepot finale.
'Favourite factor': Six of the 10 favourites (via seven renewals) have finished out with the washing, statistics which include one successful market leader and one joint favourite.
Draw factor (eight furlongs): 3-1-2 (8 ran-good to firm) 6-2-8 (10 ran-good)
3-6-10 (10 ran-good to firm)
12-4-3 (11 ran-good to firm)
4-5-1 (8 ran-good)
6-5-17 (14 ran-good)
7-3-8 (8 ran-good)
** = joint favourite; *** = co-favourite (where applicable).
Trainers with their relevant number of runners on the Pontefract card on Wednesday
6--Micky Hammond
4--Richard Fahey
3--Michael Dods
3--David O'Meara
2--Clive Brittain
2--Tom Dascombe
2--Mick Easterby
2--Tim Esterby
2--Les Eyre
2--Julia Feilden
2--Mark Johnston
2--Ollie Pears
2--John Quinn
2--Tracy Waggott
2--Mark Walford
1--Conrad Allen
1--David Barron
1--David Brown
1--Ruth Carr
1--Declan Carroll
1--Tony Coyle
1--Luca Cumani
1--Heather Dalton
1--John Davies
1--Ann Duffield
1--David Elsworth
1--Chris Fairhurst
1--James Given
1--Shaun Harris
1--Sarah Hollinshead
1--Patrick Holmes
1--David Lanigan
1--Phil McBride
1--Ed McMahon
1--Paul Midgley
1--David Nicholls
1--Mark Rimell
1--Charles Smith
1--Edwin Tuer
1--Karen Tutty
1--Chris Wall
1--Alistair Whillans
65 declared runners
2015 average toteplacepot returns thus far (873 meetings):
Three meetings with no favourites in the frame: £938.63 (3)
1 race with at least one favourite in the frame: £1,788.92 (19)
2 races with at least one favourite in the frame: £839.13 (83)
3 races with at least one favourite in the frame: £496.71 (238)
4 races with at least one favourite in the frame: £309.85 (282)
5 races with at least one favourite in the frame: £72.35 (182)
6 races with at least one favourite in the frame: £18.93 (65)
One meeting was abandoned after two races - left out of these calculations
All references to placed horses on these pages are based on an exact science regarding general place terms offered by bookmakers and totepool.com
Flat venues:
Total Flat meetings (£364.88--344 meetings)
Ascot (£616.68--12 meetings)
Ayr (£687.29--10 meetings)
Bath (£135.84--13 meetings)
Beverley (£487.58--13 meetings)
Brighton (£411.74--11 meetings)
Carlisle (£262.48--8 meetings)
Catterick (£459.41--9 meetings)
Chepstow (£71.82--10 meetings)
Chester (£173.39--11 meetings)
Doncaster (£339.47--16 meetings)
Epsom (£808.58--7 meetings)
Ffos Las (£238.00--2 meetings)
Goodwood (£156.37--13 meetings)
Hamilton (£398.84--12 meetings)
Haydock (£490.69--14 meetings)
Leicester (£280.84--13 meetings)
Lingfield (£337.58--7 meetings)
Musselburgh (£585.30--10 meetings)
Newbury (£689.27--11 meetings)
Newcastle (£513.10--10 meetings)
Newmarket (July)--£568.84--14 meetings)
Newmarket (Rowley Mile)--£136.75--9 meetings)
Nottingham (£319.37--16 meetings)
Pontefract (£543.70--10 meetings)
Redcar (£119.01--10 meetings)
Ripon (£172.23--11 meetings)
Salisbury (£100.72--8 meetings)
Sandown (£149.82--11 meetings)
Thirsk (£200.73--12 meetings)
Wetherby (£19.10--4 meetings)
Windsor (£192.42--19 meetings)
York (£917.17--10 meetings)
All-weather venues:
Total A/W meetings (£293.62--185 meetings)
Chelmsford (£359.26--29 meetings)
Kempton (£217.63--28 meetings)
Lingfield (£458.18--43 meetings)
Southwell (£426.88--27 meetings)
Wolverhampton (£164.07--58 meetings)
National Hunt venues:
Total NH meetings (£382.64--334 meetings)
Aintree (£331.40--5 meetings)
Ascot (£264.97--3 meetings)
Ayr (£413.90--9 meetings)
Bangor (£1,480.06--8 meetings)
Carlisle (£122.35--6 meetings)
Cartmel (£323.20--6 meetings)
Catterick (£95.21--6 meetings)
Cheltenham (£257.30--9 meetings)
Chepstow (£318.67--9 meetings)
Doncaster (£161.87--6 meetings)
Exeter (£419.99--10 meetings)
Fakenham (£215.32--9 meetings)
Ffos Las (£132.92--10 meetings)
Fontwell (£245.19--10 meetings)
Haydock (£469.17--4 meetings)
Hexham (£181.43--9 meetings)
Huntingdon (£113.25--8 meetings)
Kelso (£113.90--7 meetings)
Kempton (£70.29--8 meetings)
Leicester (£82.10--5 meetings)
Lingfield (£85.65--2 meetings)
Ludlow (£131.99--9 meetings)
Market Rasen (£223.97--13 meetings)
Musselburgh (£98.40--6 meetings)
Newbury (£153.73--7 meetings)
Newton Abbot (£3,303.02--11 meetings)
Newcastle (£201.99--7 meetings)
Perth (£162.20--9 meetings)
Plumpton (£404.27--10 meetings)
Sandown (£321.09--6 meetings)
Sedgefield (£101.72--10 meetings)
Southwell (£571.26--11 meetings)
Stratford (£343.30--12 meetings)
Taunton (£248.98--12 meetings)
Towcester (£80.08--7 meetings)
Uttoxeter (£515.58--15 meetings)
Warwick (£1,135.76--10 meetings)
Wetherby (£666.03--8 meetings)
Wincanton (£575.61--10 meetings)
Worcester (£8379--12 meetings)
Mixed Turf & A/W Flat meeting:
Lingfield (£191.62--7 meetings)
Mixed NH & Flat meeting:
Haydock (£1551.00--1 meeting)
The average toteplacepot dividend in 2015 stands at £372.74 (873 meetings) up to and including Monday August 3