Mal Boyle's Placepot picks
Our Placepot expert Mal Boyle reveals his selections for Monday's card at Wolverhampton.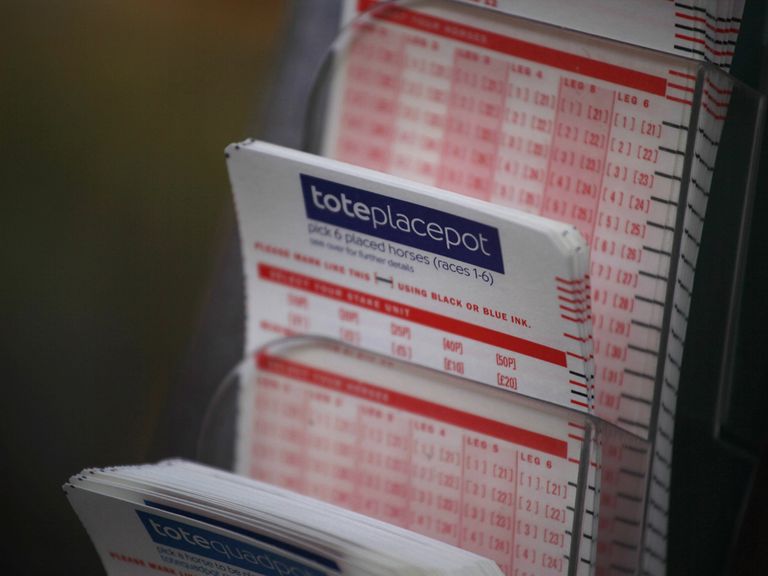 Wolverhampton Selections
Race 1 (1.50pm): 2 (Powerful Dream) & 1 (La Asomada)
Race 2 (2.20pm): 5 (Bahango), 2 (Jaarih) & 3 (You're Cool)
Race 3 (2.50pm): 10 (Graceful Favour), 4 (Cee Jay) & 3 (Bromley Cross)
Race 4 (3.25pm): 7 (Sandy Cove), 4 (Percys Princess) & 2 (Biff Johnson)
Race 5 (4.00pm): 5 (Brave Zolo), 3 (Tempus Temporis) & 4 (Our Channel)
Race 6 (4.30pm): 3 (Ishara) & 1 (Avoidable)
Last year's corresponding toteplacepot dividend:
2015: £41.00 (6 favourites: 2 winners--2 placed--2 unplaced)
1.50 This is my last Placepot analysis for the Sporting Life, a daily offering I have produced for the last 15 years, almost to the day. We looked set for an uncertain future in those 'foot and mouth' days with the Cheltenham Festival being just one of the casualties of the period in 2001. Thankfully we moved on apace following that stuttering start and I offer sincere thanks thanks to my loyal readers down the years. Starting on Friday, I will be producing 'killer stats' via a new service for the site which I hope becomes part of your reading, wishing us all more success in the future. It will be difficult living up to the 30,000+ points of Placepot profits I snared one day at Sandown a few years ago, though I will do my best to offer vital 'edges' which I hope will offer readers valuable information. Upwards and onward by informing that the seven represented trainers here 'boast' a recent strike rate of just 10% via an aggregate of four winners during the last fortnight, whereby confidence is anything but at an all time high. My tentative trio against the remaining six contenders consists of POWERFUL DREAM, LA ASOMADA and MASTER PEKAN.
Favourite factor: Last year's inaugural running was secured by the 9/4 favourite.
Wolverhampton record of course winners in the opening event:
No qualifiers
2.20 Four-year-olds have won three of the last five renewals, with the quartet of vintage representatives being 5/4 to extend the good record before the form book is consulted. Course and distance winner BAHANGO has to overcome a seven month absence from the track though that said, trainer Patrick Morris has secured gold and silver medals with his only two runners this month. Connections might have most to fear from the likes of fellow four-year-olds JAARIH (just two spots above his last winning weight) and YOU'RE COOL.
Favourite factor: Eight renewals had gone by without a successful favourite being registered before the the 2014 (11/10) market leader duly obliged. That said, last year's (well beaten) favourite reverted to type where only three of the last nine favourites have secured toteplacepot positions.
Wolverhampton record of course winners in the second contest on the card:
1/7--You're Cool
5/15--Archie Stevens (Dual C&D winner)
1/2--Bahango (C&D winner)
2/9--Malaysian Boleh
1/8--Pearl Noir (C&D winner)
2.50 Three-year-olds have dominated this event (as they usually do) having won six of the last seven contests and the trend is likely to be extended with the likes of GRACEFUL FAVOUR, CEE JAY and Richard Hannon's Dandy Man newcomer BROMLEY CROSS having been declared to run. GRACEFUL FAVOUR was weak in the market on debut but ran well enough to suggest a small race could be won 'early doors', especially as David Barron's Hellvelyn filly is related to a couple of winners.
Favourite factor: The only two favourites to have won this race during the last decade did so within the last four years.
Wolverhampton record of course winners in the third race:
No qualifiers
3.25 Four-year-olds have won four of the 10 renewals during the last 11 years, though this year's trio of vintage representatives might be hard pressed to improve the ratio. As an example, HIGH INTENSITY has not really built on a promising debut effort when runner up at Southwell last year whereby Scott Dixon's Sir Percy gelding enters my last chance saloon. Older horses with claims include PERCYS PRINCESS and SANDY COVE. The overnight reserve nomination is awarded to BIFF JOHNSON.
Favourite factor: Six of the last nine contests have been won by market leaders, whilst eight favourites have finished in the frame (exact science) during the period.
Wolverhampton record of course winners in the fourth event:
1/9--Percys Princess (C&D winner)
1/4--Sandy Cove (C&D winner)
2/5--Ifan
4.00 TEMPUS TEMPORIS will be a popular choice I'll wager representing the power John Gosden yard which only has this entry on the card. January started well enough with John boasting a 7/17 ratio, though February has not be so kind as a 1/10 return has been recorded thus far. John's Dynaformer raider might not offer value for money accordingly, whereby I will side with OUR CHANNEL and BRAVE ZOLO on this occasion.
Favourite factor: This is a new race on the Wolverhampton card.
Wolverhampton record of course winners in the fifth race:
4/17--Solar Deity (C&D winner)
1/1--Bravo Zolo
3/10--Perfect Cracker (C&D winner x 3)
1/1--Pactolus (C&D winner)
4.30 Beaten market leader ISHARA can continue the great run of favourites in the toteplacepot finale, if (as anticipated), Mark Johnston's Kitten's Joy raider proves popular with punters on Monday. Well supported at the first time of asking, ISHARA was doing all his best work at the finish and a race of this nature should be there for the taking. CLAYTON HALL and AVOIDABLE might following the selection home. In closing, I hope you win a massive Placepot dividend in the near future and if that happens during the forthcoming Cheltenham Festival, so much the better! Take care.
Favourite factor: Favourites of one description or another have won six of the last nine contests, whilst the biggest priced winner during the last decade emerged at just 5/1.
Wolverhampton record of course winners in the toteplacepot finale:
No qualifers
All references to placed horses on these pages are based on an exact science regarding general place terms offered by bookmakers and totepool.com
** = joint favourite; *** = co-favourite (where applicable).
Trainers with their relevant number of runners on the Wolverhampton card on Monday
3--David Barron
3--Derek Shaw
2--Michael Appleby
2--John Balding
2--Brian Baugh
2--Marco Botti
2--Clive Cox
2--Tony Coyle
2--Keith Dalgleish
2--Scott Dixon
2--Richard Fahey
2--Dabiel Kubler
2--David Loughnane
2--Tony Newcombe
2--Jeremy Noseda
1--Michael Attwater
1--Alan Bailey
1--Roy Brotherton
1--Ruth Carr
1--Keith Henry Clarke
1--Geoff Deacon
1--Conor Dore
1--Ann Duffield
1--Tim Easterby
1--James Eustace
1--David Evans
1--Kevin Frost
1--Jeremy Gask
1--John Gosden
1--Richard Guest
1--Ron Harris
1--William Haggas
1--Dean Ivory
1--Mark Johnston
1--Daniel Mark Loughnane
1--Shaun Lycett
1--John Mackie
1--Phil McEntee
1--Rod Millman
1--Patrick Morris
1--Denis Quinn
1--Lynn Siddall
1--David Simcock
1--Kristin Stubbs
1--David Thompson
1--Tim Vaughan
1--Charlie Wallis
1--Simon West
1--Michael Wigham
1--Stuart Williams
67 declared runners
2016 average toteplacepot returns thus far (175 meetings):
1 race with at least one favourite in the frame: £935.52 (8 occasions)
2 races with at least one favourite in the frame: £1,104.04 (10 occasions)
3 races with at least one favourite in the frame: £619.55 (51 occasions)
4 races with at least one favourite in the frame: £161.17 (55 occasions)
5 races with at least one favourite in the frame: £62.68 (45 occasions)
6 races with at least one favourite in the frame: £16.22 (6 occasions)
All-weather venues:
Total A/W meetings (£288.63 - 84 meetings - Average Placepot dividends)
Chelmsford (£112.63--15 meetings)
Kempton (£605.56--11 meetings)
Lingfield (£238.94--24 meetings)
Southwell (£409.19--15 meetings)
Wolverhampton (£206.36--19 meetings)
National Hunt venues:
Total NH meetings (£414.89 - 91 meetings - Average Placepot dividends)
Ascot (£120.40--2 meetings)
Ayr (£120.53--3 meetings)
Carlisle (£409.85--2 meetings)
Catterick (£68.44--5 meetings)
Cheltenham (£522.90--2 meetings)
Chepstow (£687.33--3 meetings)
Doncaster (£152.02--5 meetings)
Exeter (£388.50--3 meetings)
Fakenham (£78.35--4 meetings)
Ffos Las (£49.10--1 meeting)
Fontwell (£33.30--1 meeting)
Haydock (£1,971.05--2 meetings)
Huntingdon (£82.26--5 meetings)
Kelso (£34.10--1 meeting)
Kempton (£905.59--4 meetings)
Leicester (£204.90--3 meetings)
Ludlow (£203.67--3 meetings)
Market Rasen (£595.70--3 meetings)
Musselburgh (£524.68--6 meetings)
Newbury (£601.30--1 meeting)
Newcastle (£234.35--2 meetings)
Plumpton (£1,112.20--4 meetings)
Sandown (£403.73--3 meetings)
Sedgefield (£45.30--3 meetings)
Taunton (£55.00--4 meetings)
Towcester (£93.30--3 meetings)
Uttoxeter (£5,524.10--1 meeting)
Warwick (£391.55--4 meetings)
Wetherby (£215.34--5 meetings)
Wincanton (£216.20--3 meetings)
The average toteplacepot dividend in 2016 stands at £353.67 (175 meetings) up to and including Saturday February 27