Mal Boyle's Placepot selections
Our Placepot expert Mal Boyle brings you his selections for of Saturday's meeting at Newbury.
3.00 Newbury- Hennessy Gold Cup- Extra Place Race. Click here to bet.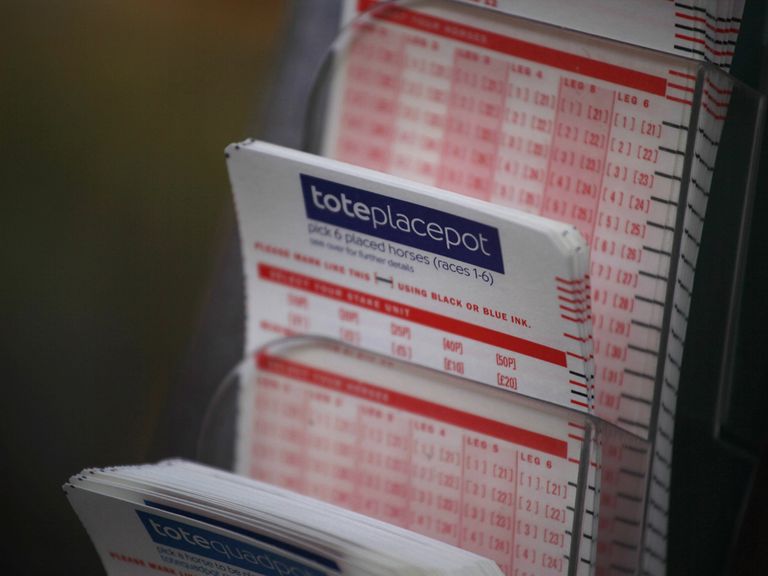 Each day Malcolm Boyle, the author of 'How To Win at the Tote Placepot' and a former odds compiler, will give his unique analysis of the feature meeting from a Placepot perspective.
His general preview for the following day's racing will appear at around 1700 GMT the day before with the actual selections available around two hours before the first race on the day of racing so factors such as non-runners and going conditions can properly be taken into account.
Add selected horses to your free My Stable tracker!

NEWBURY - NOVEMBER 29

Last year's corresponding toteplacepot dividend:

2013: £3,628.70 (6 favourites: No winners--1 placed--5 unplaced)

12.20 Let's hope that the promise of better weather overnight and into Saturday proves accurate as punters need a break if they are to come out of Saturday's meeting with their wallets intact. Nicky Henderson's fortunes have changed over the last few days despite his pessimism coming into the meeting and I hope that BROXBOURNE can take advantage of what will hopefully be a reasonable surface, having won under yielding conditions at Huntingdon last time out. AVISPA and A DOLL IN MILAN are expected to offer most resistance at the business end of proceedings.

Favourite factor: The two (11/10 even money) favourites have finished out of the toteplacepot in 'short field' events to date. New readers might want to know the term (short field) used by yours truly which refers to a five/six/seven runner race in which only the first and second horses home 'qualify' from a toteplacepot/each way perspective.

12.50 Six-year-olds have won all three renewals thus far and in TARA ROAD, THE CLOCK LEARY and ROYAL REGATTA, the vintage is well represented this time around. That said, Alan King saddled a 21/1 treble on the first day of the meeting and having secured two of the three contests of this race thus far, Alan's raider TURN OVER SIVOLA demands respect, at the overstage stage at the very least

Favourite factor: The 2012 successful 5/2 market leader is the only one of three market leaders to date to secure a toteplacepot position.

1.20 Eight of the last 10 winners of this event have carried weights of 11-5 or more and we have five 'qualifiers' to assess this year from a total of 12 declarations. BERTIE BORU and MIDNIGHT APPEAL make most appeal from the 'superior' sector of the weights, though I admit to also being drawn towards TOLKEINS TANGO and LISTEN BOY lower down the handicap. If pushed to name two horses against the field, the nod would be given to BERTIE BORU and TOLKEINS TANGO.

Favourite factor: Seven of the 14 market leaders have secured toteplacepot positions, statistics which include three winning favourites.

1.50 Paul Nicholls has done his homework (as usual) as five-year-olds have claimed four of the seven available toteplacepot positions to date, statistics which include both (16/1 & 4/1) winners. Paul saddles his relevant raider SILSOL with the useful Jack Shepherd taking a useful seven pounds off the top weight. Two other vintage representatives are rated as the main threats, namely BORDONI and VICE ET VERTU.

Favourite factor: One of the two favourites has secured a toteplacepot position to date by snaring a silver medal two years ago.

2.25 Big Bucks has been largely responsible for the positive favourite trends listed below, whilst toteplacepot dividends on Hennessy Gold Cup day have also suffered as a result of the brilliant five time winner of this contest. Add the names of Inglis Drever and Baracouda before the Ditcheat based champion took hold of the event and you can see that bookmakers have been knocked around the ring as though they faced Cassius Clay/Mohammed Ali in his prime. Those days are over for the time being however, albeit that MORE OF THAT could set up a sequence of his own for a while. Paul Nicholls has won the last five renewals and Paul saddles LAC FONTANA on this occasion. COLE HARDEN is the other runner that might get MORE OF THAT off the bridle as the field heads down towards the last flight of hurdles.

Favourite factor: 11 of the last 15 favourites have won this World Hurdle 'trial', whilst 15 of the last 17 winners were returned at 6/1 or less. 14 of the last 17 market leaders have claimed toteplacepot positions.

3.00 Six and seven-year-olds have won nine of the last 11 renewals of the Hennessy Gold Cup between them, with the seven-year-olds leading 5-4 in recent times. Indeed, seven-year-olds have secured five of the last nine contests. The average official mark of the winners during the study period was 151. Taking all the stats and facts into consideration, my short list in this year's renewal is SMAD PLACE, THE DRUIDS NEPHEW, MANY CLOUDS and WHAT A WARRIOR in what appears to be a sub standard renewal. The overnight reserve nomination is awarded to UNIONISTE.

Favourite factor: Five favourites have won the Hennessy Gold Cup in the last 17 years, though just two of the other 12 market leaders have additionally secured toteplacepot positions. Nine of the last 11 winners have been returned at odds of 10/1 or less.

Trainers with their relevant number of runners on the Newbury card on Saturday

6--Alan King
6--Paul Nicholls
4--Nicky Henderson
3--Philip Hobbs
3--Gary Moore
3--David Pipe
3--Nigel Twiston-Davies
2--Rebecca Curtis
2--Victor Dartnell
2--Emma Lavelle
2--Jonjo O'Neill
2--Michael Scudamore
2--Oliver Sherwood
2--Robert Tyner
2--Lucy Wadham
2--Venetia Williams
1--Caroline Bailey
1--Tracey L Bailey
1--Ben Case
1--Luke Dace
1--Henry Daly
1--John Ferguson
1--Tom George
1--Nick Gifford
1--Warren Greatrex
1--Martin Keighley
1--Charlie Longsdon
1--Charlie Mann
1--Donald McCain
1--Phil Middleton
1--Nick Mitchell
1--Laura Mongan
1--Neuilo Mulholland
1--Willie Mullins
1--Jamie Poulton
1--Dan Skelton
1--Colin Tizzard
1--Evan Williams
1--Ian Williams
1--Nick Williams
1--Laura Young 71 declared runners

2014 average toteplacepot returns thus far (1312 meetings):
Favourites failing to reach the frame in all six races: £15,379.12 (5)
1 race with at least one favourite in the frame: £1,310.08 (31)
2 races with at least one favourite in the frame: £980.51 (140)
3 races with at least one favourite in the frame: £495.22 (348)
4 races with at least one favourite in the frame: £190.63 (389)
5 races with at least one favourite in the frame: £71.95 (281)
All 6 Placepot races with at least one favourite in the frame: £15.61 (118)

All references to placed horses on these pages are based on an exact science regarding general place terms offered by bookmakers and totepool.com

Biggest toteplacepot dividends in 2014:
Cheltenham--£44,616.30--Friday March 14
Pontefract--£26,272.90--Tuesday April 8
Sandown--£20,601.40--Saturday July 5
Redcar--£9,925.20--Tuesday September 9
Wetherby--£8,998.70--Friday October 31
Warwick (NH)--£6,946.60--Sunday March 9
Ripon--£6,876.30--Saturday August 16
Doncaster (flat)--£6,810.90--Saturday August 16
Redcar--£5,730.00--Wednesday July 30
Bath--£5,358.00--Sunday October 19
Wolverhampton--£5,122.30--Friday April 11
Southwell (NH)--£4,820.20--Thursday January 22
Chester--£4,495.50--Saturday September 13
Redcar--£4,473.30--Tuesday November 4
Hamilton--£4,433.40--Friday August 22
Brighton--£4,086.10--Tuesday October 7
Wolverhampton--£3,703.10--Friday October 17
Doncaster (flat)--£3,701.90--Friday April 25
Lingfield (Mix Turf/AW)--£3,620.50--Saturday June 28
Newmarket (Rowley Mile)--£3,201.20--Saturday October 11
Wetherby--£3,148.90--Thursday May 29
York--£3,065.20--Friday August 22
Bath--£3,032.20--Friday August 1
York--£2,892.80--Saturday June 14
Wincanton--£2,871.50--Thursday May 8
Yarmouth--£2,868.90--Monday April 21
Newmarket--£2,867.90--Thursday July 11
Fontwell--£2,743.60--Tuesday June 10
Salisbury--£2,701.70--Wednesday October 1
Stratford--£2,571.90--Saturday March 22
Uttoxeter--£2,507.80--Thursday June 12
Newmarket (July)--£2,433.40--Saturday August 2
Cheltenham--£2,414.40--Thursday April 17
Windsor--£2,390.20--Monday August 4
Fontwell--£2,374.70--Friday May 2
Lingfield (A/W)--£2,320.10--Saturday March 22
Yarmouth--£2,176.60--Sunday August 24
Hamilton--£2,172.70--Monday September 29
Stratford--£2,142.70--Tuesday July 1
Catterick (NH)--£2,105.50--Wednesday January 1
Bath--£2,090.60--Wednesday June 25
Kempton (A/W)--£2,044.20--Thursday October 23
Brighton--£2,008.10--Thursday August 7
Doncaster (Flat)--£2,002.40--Sunday March 30

All-weather venues:
Total A/W meetings (£217.38--276 meetings)
Kempton (£130.43--76 meetings)
Kempton NH Bumper (£134.05--2 meetings)
Lingfield (£175.70--68 meetings)
Lingfield NH Bumper (£27.70--1 meeting)
Southwell (£146.20--43 meetings)
Southwell NH Bumper (£17.00--1 meeting)
Wolverhampton (£279.53--84 meetings)

National Hunt venues:
Total NH meetings (£399.14--473 meetings)
Aintree (£474.38--7 meetings)
Ascot (£132.88--6 meetings)
Ayr (£330.61--11 meetings)
Bangor (£285.15--10 meetings)
Carlisle (£354.35--10 meetings)
Cartmel (£126.89--7 meetings)
Catterick (£375.36--7 meetings)
Cheltenham (£3,606.70--14 meetings)
Chepstow (£156.08--12 meetings)
Doncaster (£293.37--8 meetings)
Exeter (£231.37--12 meetings)
Fakenham (£171.02--10 meetings)
Ffos Las (£297.21--15 meetings)
Fontwell (£381.67--18 meetings)
Haydock (£617.20--6 meetings)
Hexham (£369.37--13 meetings)
Huntingdon (£122.27--15 meetings)
Kelso (£291.00--11 meetings)
Kempton (£113.04--9 meetings)
Leicester (£320.89--6 meetings)
Lingfield (£134.30--2 meetings)
Ludlow (£125.44--12 meetings)
Market Rasen (£158.20--18 meetings)
Musselburgh (£300.11--8 meetings)
Newbury (£209.60--6 meetings)
Newcastle (£392.33--7 meetings)
Newton Abbot (£203.77--18 meetings)
Perth (£262.16--16 meetings)
Plumpton (£222.35--11 meetings)
Sandown (£322.25--5 meetings)
Southwell (£529.73--17 meetings)
Sedgefield (£178.09--18 meetings)
Stratford (£346.15--17 meetings)
Taunton (£126.46--11 meetings)
Towcester (£101284--13 meetings)
Uttoxeter (£257.78--18 meetings)
Warwick (£625.96--9 meetings)
Wetherby (£873.69--15 meetings)
Wincanton (£347.34--14 meetings)
Worcester (£190.23--21 meetings)

Mixed Flat and NH venues:
Ffos Las (£168.90--1 meeting)
Haydock (£311.40--1 meeting)

The average toteplacepot dividend in 2014 stands at £401.36 (1312 meetings) up to and including Wednesday November 26