Mal Boyle's Placepot picks
Our Placepot expert Mal Boyle reveals his selections for this evening's big meeting at Sandown.
Sandown. Click here to bet.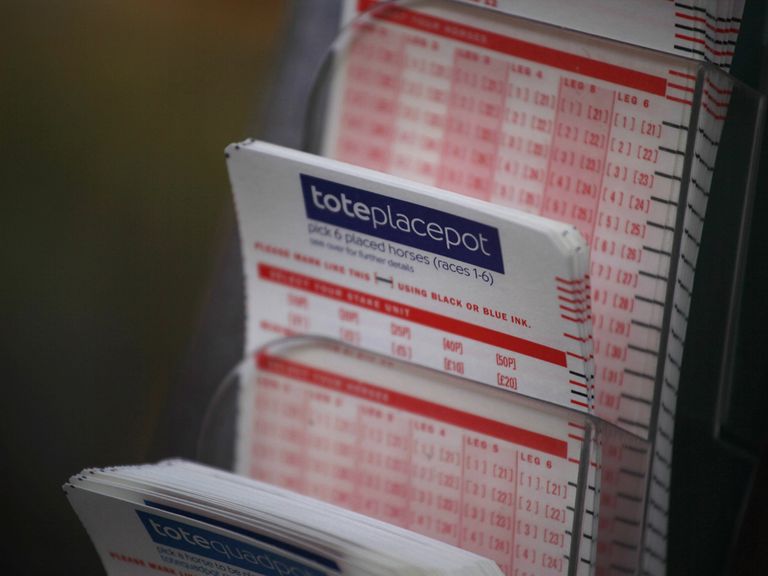 Each day Malcolm Boyle, the author of How To Win at the Tote Placepot and a former odds compiler, will give his unique analysis of racing's most popular pool bet.
He'll post his overnight Placepot analysis here around 1700 BST each day with final selections published at approximately 1000 BST on race day.
New Sky Bet customers: Free £50 matched bet!
SANDOWN – MAY 28
Sandown Selections
Race 1 (6.00pm): 8 (Gang Warfare), 1 (Derulo) & 4 (Rathealy)
Race 2 (6.35pm): 5 (King Of Rooks) & 7 (Steady Pace)
Race 3 (7.10pm): 7 (Vent De Force), 5 (Forever Now) & 4 (Simenon)
Race 4 (7.45pm): 1 (Arab Spring), 4 (Eagle Top) & 3 (Western Hymn)
Race 5 (8.15pm): 1 (Consort) & 6 (Johnny Barnes)
Race 6 (8.45pm): 5 (Heisman), 9 (Jacob Black) & 17 (Elemraan)

Last year's corresponding toteplacepot dividend:

2014: £17.00 (6 favourites: 3 winners - 2 placed - 1 unplaced)
 

6.00 Four-year-olds have secured 11 of the 22 available toteplacepot positions, statistics which include three of the last six winners (16/1-13/2-7/2). There are seven representatives to assess this year compared to just two 12 months ago, the pick of which will hopefully prove to be DERULO, GANG WARFARE and RARTHEALY. The trio is listed in order of preference at the overnight stage.

'Favourite factor': The eight favourites thus far have snared four gold, one silver and a bronze medal between them.

6.35 'Team Hannon' has celebrated victory in five of the last eight renewals of the National Stakes though that said, the stable has also saddled three beaten favourites in the contest since 2009. Richard has declared KING OF ROOKS this time around, his Acclamation colt needed to turn the Ascot form around with STEADY PACE. The latter named Godolphin raider was impressive that day at the Berkshire venue though that said, KING OF ROOKS improved a bundle to scorch home at Newbury via a subsequent success. AREEN also caught the eye on his debut when beating two previous winners and there was plenty to like about Kevin Ryan's representative who certainly deserves his place in the line up in what appears to be a warm renewal of this Listed event. The only certainty is that the winner of this contest (at the very least) will be Royal Ascot bound.

'Favourite factor': Five of the last 17 favourites have won whilst eight market leaders have secured toteplacepot positions during the study period.

7.10 Trainers missed an opportunity to win this Group 3 event last year as no four-year-olds had been declared, despite the fact that vintage representatives had won 15 of the previous 30 renewals! The race reverts to type this time around with vintage representatives VENT DE FORCE, FOREVER NOW and TRIP TO PARIS having been offered the green light. The only danger I foresee is if SIMENON rediscovers previous flat form having been given a successful spin over hurdles last time out.

'Favourite factor': 10 of the last 20 favourites have secured toteplacepot positions, statistics which include three winners winners.

7.45 Four and five-year-olds have dominated this 'Brigadier Gerard' of late, securing 14 of the last 18 renewals between them. Four-year-olds lead the way with 11 victories during the extended study period, which includes nine of the last 13 contests. John Gosden's pair of four-year-olds EAGLE TOP and course and distance winner WESTERN HYMN are preferred to Tryster, whilst five-year-old ARAB PRINCE demands respect having won five of his last six assignments. Tryster boasts an equally impressive 'score-line' but those victories were gained on all weather surfaces whereby Charlie Appleby's Shamardal raider has questions to answer, especially at this level.

'Favourite factor': Five of the last 15 favourites have won this Group 3 contest, whilst nine of the market leaders claimed toteplacepot positions during the period.

8.15 Last year's nominated (3/1) winner was running off an official mark of 100, whilst the previous gold medallist ran off 101. CONSORT (99) is the call on this occasion as this Listed event should be well within his capabilities as we were expecting the Sir Michael Stoute representative to contest the 2000 Guineas at the start of the year. It's also worth noting that Ryan Moore's mount still holds an entry for the St James's Palace at Royal Ascot. The pick of the opposition here should prove to be JOHNNY BARNES and WHITE LAKE, two highly respected types who hail from the powerful Gosden and Cumani yards respectively.

'Favourite factor': Seven clear market leaders and one joint favourite have won this Listed event during the last 18 years. 13 of the last 20 market leaders have claimed toteplacepot positions.

8.45 Four-year-olds have claimed 13 of the last 22 gold medals (including eight of the last 13) and the pick of the vintage representatives on this occasion should prove to be HEISMAN, DONNCHA and JACOB BLACK in a fascinating toteplacepot finale. That said, ELEMRAAN at the bottom of the list cannot be left out of the mix from an each way perspective.

'Favourite factor': Seven clear market leaders and one joint favourite have won during the study period, whilst 12 of the 18 favourites have claimed toteplacepot positions. Eight of the last 11 favourites have claimed five gold and three silver medals between them, though it's worth pointing out that an 8/13 chance was one of those beaten market leaders.

** = joint favourite; *** = co-favourite (where applicable).

Trainers with their relevant number of runners on the Sandown card on Thursday

4--John Gosden
3--Charlie Appleby
3--Charlie Hills
3--Kevin Ryan
2--Andrew Balding
2--Ralph Beckett
2--David Elsworth
2--William Knight
2--Rod Millman
2--Hughie Morrison
2--Sir Michael Stoute
2--Saeed Bin Suroor
1--Anthony Carson
1--Patrick Chamings
1--Roger Charlton
1--Simon Crisford
1--Luca Cumani
1--Keith Dalgleish
1--Ed Dunlop
1--Robert Eddery
1--James Eustace
1--David Evans
1--James Fanshawe
1--Julia Feilden
1--Tom George
1--James Given
1--Micky Hammond
1--Richard Hannon
1--Nicky Henderson
1--Philip Hide
1--William Jarvis
1--Eve Johnson Houghton
1--Mark Johnston
1--Gay Kelleway
1--Brian Meehan
1--Willie Mullins
1--David Pipe
1--Jonathan Portman
1--Sir Mark Prescott
1--Ralph J Smith
1--Olly Stevens
1--Ali Stronge
1--Roger Teal
1--Marcus Tregoning
1--Ed Vaughan 62 declared runners

2015 average toteplacepot returns thus far (549 meetings):
One meeting with no favourites in the frame: £1,196.50 (1)
1 race with at least one favourite in the frame: £1,840.45 (14)
2 races with at least one favourite in the frame: £993.23 (48)
3 races with at least one favourite in the frame: £457.40 (157)
4 races with at least one favourite in the frame: £387.50 (177)
5 races with at least one favourite in the frame: £74.97 (113)
6 races with at least one favourite in the frame: £20.03 (38)
One meeting was abandoned after two races - left out of these calculations

All references to placed horses on these pages are based on an exact science regarding general place terms offered by bookmakers and totepool.com

Flat venues:
Total Flat meetings (£403.77--116 meetings)
Ascot (£453.53--3 meetings)
Ayr (£341.20--3 meetings)
Bath (£128.34--5 meetings)
Beverley (£158.76--5 meetings)
Brighton (£250.16--4 meetings)
Carlisle (£569.90--1 meeting)
Catterick (£969.47--4 meetings)
Chepstow (£7.55--2 meetings)
Chester (£325.57--3 meetings)
Doncaster (£461.98--7 meetings)
Epsom (£78.90--1 meeting)
Goodwood (£162.77--4 meetings)
Hamilton (£1,517.95--2 meetings)
Haydock (£1,672.06--3 meetings)
Leicester (£528.46--5 meetings)
Lingfield (£423.60--3 meetings)
Musselburgh (£897.45--5 meetings)
Newbury (£84.75--4 meetings)
Newcastle (£889.80--4 meetings)
Newmarket (Rowley Mile)--£151.00--7 meetings)
Nottingham (£341.86--7 meetings)
Pontefract (£81.49--4 meetings)
Redcar (£136.52--6 meetings)
Ripon (£342.07--4 meetings)
Salisbury (£102.57--3 meetings)
Sandown (£372.55--2 meetings)
Thirsk (£164.70--4 meetings)
Wetherby (£29.70--1 meeting)
Windsor (£113.56--7 meetings)
York (£1,269.33--3 meetings)

All-weather venues:
Total A/W meetings (£345.44--156 meetings)
Chelmsford (£390.66--25 meetings)
Kempton (£235.66--22 meetings)
Lingfield (£510.56--37 meetings)
Southwell (£431.65--26 meetings)
Wolverhampton (£191.89--46 meetings)

National Hunt venues:
Total NH meetings (£403.00--276 meetings)
Aintree (£400.42--4 meetings)
Ascot (£264.97--3 meetings)
Ayr (£413.90--9 meetings)
Bangor (£1,675.49--7 meetings)
Carlisle (£122.35--6 meetings)
Cartmel (£542.70--1 meeting)
Catterick (£95.21--6 meetings)
Cheltenham (£257.30--9 meetings)
Chepstow (£318.67--9 meetings)
Doncaster (£161.87--6 meetings)
Exeter (£419.99--10 meetings)
Fakenham (£136.03--8 meetings)
Ffos Las (£111.33--8 meetings)
Fontwell (£265.34--8 meetings)
Haydock (£469.17--4 meetings)
Hexham (£149.08--6 meetings)
Huntingdon (£113.25--8 meetings)
Kelso (£113.90--7 meetings)
Kempton (£70.29--8 meetings)
Leicester (£82.10--5 meetings)
Lingfield (£85.65--2 meetings)
Ludlow (£131.99--9 meetings)
Market Rasen (£260.90--8 meetings)
Musselburgh (£98.40--6 meetings)
Newbury (£153.73--7 meetings)
Newton Abbot (£5,964.85--6 meetings)
Newcastle (£201.99--7 meetings)
Perth (£100.87--5 meetings)
Plumpton (£404.27--10 meetings)
Sandown (£321.09--6 meetings)
Sedgefield (£101.72--10 meetings)
Southwell (£39.21--7 meetings)
Stratford (£295.64--5 meetings)
Taunton (£248.98--12 meetings)
Towcester (£80.08--7 meetings)
Uttoxeter (£874.87--8 meetings)
Warwick (£1,135.76--10 meetings)
Wetherby (£755.60--7 meetings)
Wincanton (£575.61--10 meetings)
Worcester (£38.60--2 meetings)

Mixed NH & Flat meeting:
Haydock (£1551.00--1 meeting)

The average toteplacepot dividend in 2015 stands at £409.35 (549 meetings) up to and including Tuesday May 26