Young guns given Nunthorpe aim
Ten juveniles have been entered in the Coolmore Nunthorpe Stakes at York on August 22.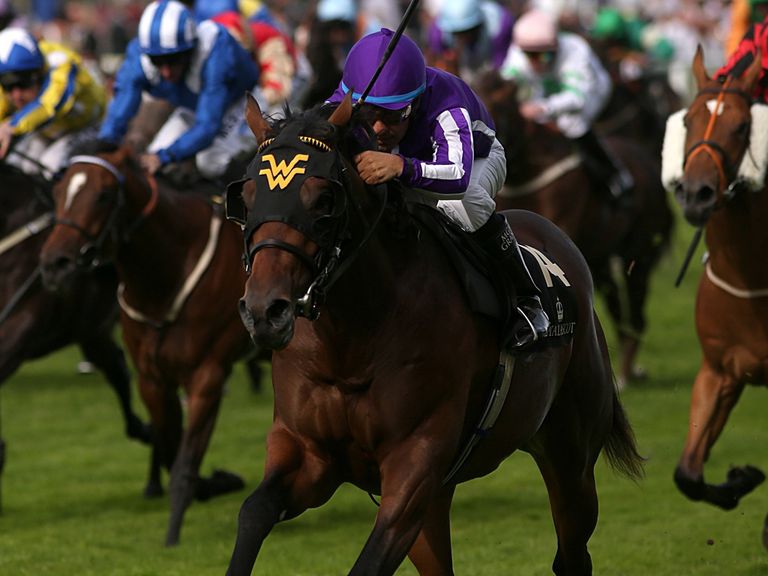 Wesley Ward's Hootenanny, the impressive winner of the Windsor Castle Stakes at Royal Ascot, Eddie Lynam's Queen Mary heroine Anthem Alexander and Richard Hannon's Norfolk victor Baitha Alga have all been given the option of the five-furlong Group One sprint.
Other youngsters who ran with great credit at Ascot include Tiggy Wiggy, Mind Of Madness, Snap Shots and Patience Alexander.
John Quinn has entered Pres Rapide and Mick Channon has put in Moonraker, both impressive maiden winners.
Dark Reckoning is the only other youngster to have been entered.
The most recent two-year-old winner of the Knavesmire showpiece was Kingsgate Native for trainer John Best and jockey Jimmy Quinn in 2007.
Ward intends to first run his other entry, the four-year-old Undrafted, in the July Cup at Newmarket and he is more likely to take up the Nunthorpe entry than Hootenanny, who has the Gimcrack at York as his objective.
"Undrafted is on course for the July Cup and I'm really excited about him. I certainly wouldn't run the two against each other at York," said the American handler.
"We'll just keep our options open, but Hootenanny is scheduled for the Gimcrack. That gives him ample time to get over Ascot. He arrived home in great order.
"I'm really looking forward to running him in all the big two-year-old races at home later in the season.
"He'll get bigger with time, whereas No Nay Never was a real imposing two-year-old.
"The juveniles do get a big weight pull, but in my mind I ask who would win a workout if I put a 135lb rider on Undrafted and 110lb rider on Hootenanny? In my mind, Undrafted probably would.
"You have to ask yourself which would be the easier race, the Gimcrack or the Nunthorpe?
"He (Hootenanny) would be nearly favourite for the Gimcrack. I'd always favour taking the best option.
"I hope his season culminates at the Breeders' Cup on grass, so I want to make the right decisions before we get there."
Dual Nunthorpe winner Borderlescott, now a 12-year-old, is a possible runner for Robin Bastiman.
Lynam's Ascot heroes Sole Power and Slade Power also form part of a strong Irish challenge that could include Diamond Jubilee runner-up Due Diligence.
The Mike de Kock-trained Shea Shea, who was found to be ill when disappointing at Ascot, Hot Streak, Maarek and Steps are also among the 53-strong entry.