James Willoughby: He's my Man
Racing UK's James Willoughby joins us to preview the Group One feast on the opening day of Royal Ascot next Tuesday. Is he a Kingman fan or does he roll to Thunder?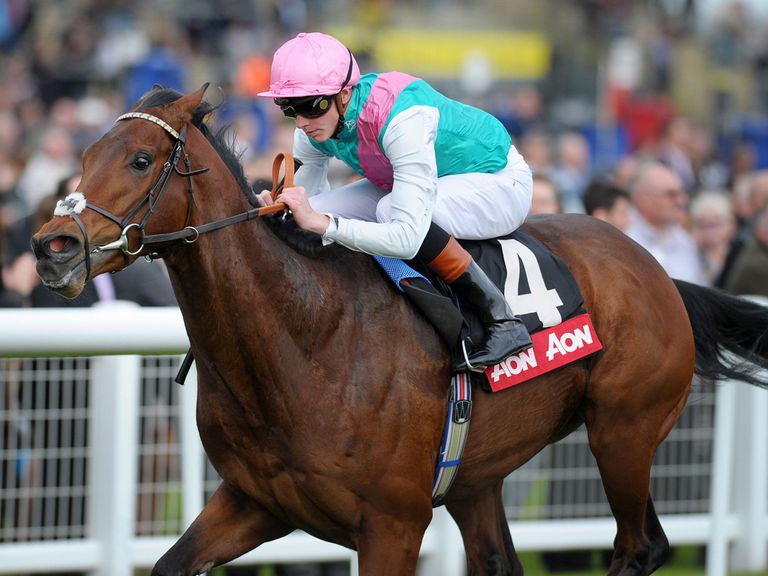 Racegoers that spend Royal Ascot as inebriated as a parrot are better off next week because if you are a lover of Flat racing, day one of the Royal meeting is going to be too much for you, isn't it?
What a menu in store with the Queen Anne Stakes, the King's Stand Stakes and the St James's Palace Stakes – three Group Ones. After a couple of races you'll cry "Enough, I need a rest!"

The St James' Palace Stakes offers us the rematch between Night Of Thunder and Kingman - and this time it's personal.
Looking back to when the pair met in the Greenham Stakes at Newbury, if you stop the race a couple of hundred yards before the winning line, Night Of Thunder was only a length down and was probably entitled to get tired as, after all, it was a trial for the 2000 Guineas.
The form of the Greenham is working out particularly well and the Guineas has produced a French Derby winner [The Grey Gatsby], the Derby one-two [Australia and Kingston Hill] and an easy winner of the Irish 2,000 Guineas [Kingman] and it was an all-round good test of ability.
There was no place to hide with the pace set by Noozhoh Canarias, the crazy canary if you will, and he made sure the race was a top-class time test. As the pace quickened, so too did James Doyle on Kingman but no horse would have survived that punch Night Of Thunder threw at him.

Circumstances can really shape the result of a race, and the question we need to ask ourselves is can we project those circumstances to a round course like Ascot? The answer is that we can't.
What you are better off doing is asking yourself who is the better horse between Kingman and Night Of Thunder. I have my own answer to that, but I am biased, and I am sticking with Kingman but that is no disrespect to Night Of Thunder, who I think will make his mark against the older horses in time. I think they are both very good horses but Kingman is just a little bit better than Night Of Thunder, and I am guided by the maximum figures that they have run on the clock.
The King's Stand Stakes is also a tremendous race with the rematch between Sole Power and Shea Shea, as well as a sprinkling of domestic interest in the shape of Hot Streak.
What makes Hot Streak's performance at Haydock so impressive is that it had dimensions to it. He is a horse on the crest of a wave, but boy is he banging his head against some serious horses.
Sole Power does not like to mess about, and neither does Shea Shea. It's no secret that Sole Power needs fast ground over five furlongs and Johnny Murtagh rode him with brilliance to win last year's race. Given a target and a top-class jockey [Richard Hughes now appears set to ride], Sole Power can chase down anything on his day and he really is a top-class horse. I think he is going to run a massive race.
Hot Streak's potential is through the roof, but whether he can do it here against these top notchers is to be seen. It is very much an acid test for him but I think he is better than any of these and a very good horse indeed.
I'm so pleased for the race as the King's Stand Stakes used to be a contest where you were waiting to see the next one, but not now. That's to some degree down to Ascot for making the race an international event, but it is a lot down to our sprinters as we are now beginning to rise to the challenge. A horse like Hot Streak is one that could put British sprinting back where it wants to be.

The opening Queen Anne Stakes is a great race to start the meeting with. Aidan O'Brien and the team in Ballydoyle are quite confident that Verazzano will put up a good show and what they have done with him is really quite interesting.
O'Brien likes his horses to settle into a race and they have taught this former American dirt horse to settle and now and he looks to be enjoying it. He is a huge horse and really caught the eye at Newbury, so I think they will go to Ascot really fancying their chances. The faster the ground the better for him and he is my number one for the race.

James Willoughby was talking to Racing UK.

Ascot have recently joined Racing UK and to celebrate you can get a FREE one month trial. Enjoy daily live coverage from 10am, as well as over 70 other meetings from some of the best British racecourses. Sign up here: www.racinguk.com/freetrial