Fahey and ET raising money
If Peter Fahey wasn't already feeling the heat ahead of Saturday's 2014 Macmillan Charity Race at York, he is now.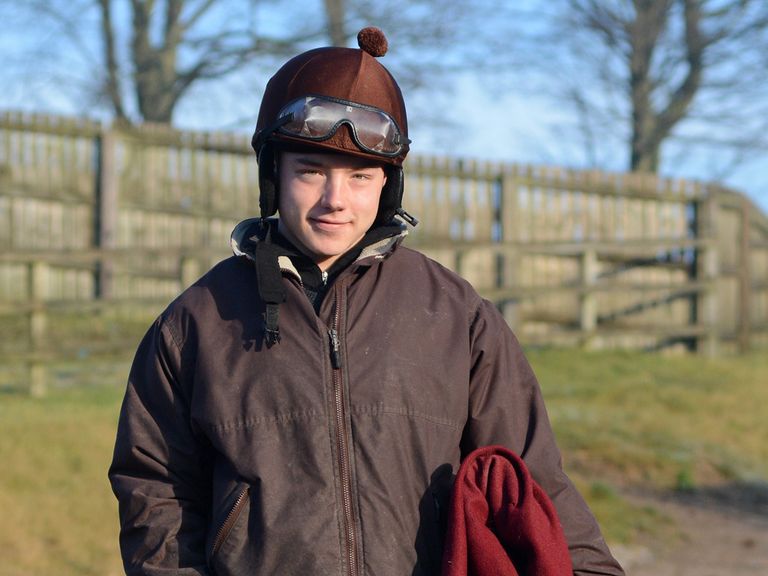 For the 20-year-old son of Malton trainer Richard has just discovered his partner at the Knavesmire knows a thing or two about the nine-furlong contest.
"I found out this week that I'm riding Extraterrestrial on Saturday, who won the race for Mrs Wrigley last year – so no pressure there then!" he beamed.
The pair face 11 rivals at the weekend and the rider admits his partner is somewhat more battle-hardened than he is.
"I've been riding horses for as long as I can remember but not in races. I've only ever ridden in one, a point-to-point, and I proudly tell everyone I finished fourth. I don't always add there were only four runners though," Fahey says.
So how have preparations for Saturday gone?
"Well, I think! I've spent time up with Tom O'Ryan which has really helped and my main battle has been losing the weight. I've still got a pound or two to shed before the weekend and I'll be a very relieved man when I'm on the scales at the right weight on Saturday.
"That's the bit I'm most nervous about. I'm really looking forward to the race, to ride in one at York is a dream come true."
But this is no ordinary race. The charity contest has raised a huge amount for Macmillan Cancer Support since its inception in 2012 and for Fahey the charity is the only reason he'll be in the saddle on Saturday.
"I'm so proud to be raising money for such a worthwhile cause. I have two close friends who work for Macmillan and I know the incredible jobs they do and just what their support means to the families involved. It's an incredible charity and I hope all 12 riders raise as much money as we possibly can."
You can support Peter at http://www.justgiving.com/Peter-Fahey with all donations gratefully received.