Champion Stakes aim for Cirrus
Corinne Barande-Barbe hopes Cirrus Des Aigles could be fit to line up in the QIPCO Champion Stakes at Ascot in October.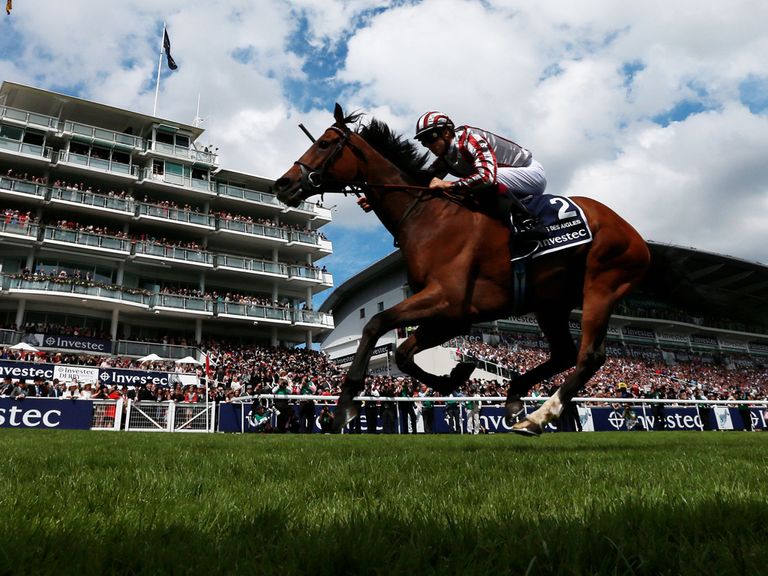 The trainer of Saturday's Investec Coronation Cup hero gave an update on the condition of the eight-year-old, who was dismounted after the winning post after his latest victory, but who was well enough to travel back to France on Sunday for further assessment.
Talking on the British Champions Series Youtube video channel, Barande-Barbe said: "It was great, really great. It showed how much he is a champion and we were all very, very proud of him.
"I think he is at the same level as he was three years ago, which is amazing to be at that level when he is eight years out.
"At the end of the race, Christophe [Soumillon] felt he was not exactly like he used to be, so he didn't ask him too much, just helped him to finish, and after he was a bit lame.
"After a minute he was better and we were worrying. He seemed to be able to go for the photographs and he seemed to be able to see the public - which is what he likes a lot. After we went to the stables with the vet and he was walking better and better but we did some X-rays and there was nothing serious, but there is a shadow and we have to wait something like six days to see if the shadow is confirmed or not, you know if the repair begins or not, and we'll see but it seems really not to be serious.
"He was allowed to travel yesterday and when he came back, even with the big boots, he was walking very well, and now, he tries to take the boots out, I mean the bandage, and that's why we have to change it.
"The vets say - both the Epsom vet and my vet - because of the shadow for six weeks we have to stay quiet. He could be ready to run at the end of September but we'll give him time. The Champion Stakes is our next appointment with you - maybe the Prix Dollar in October, with some rain - but that's it, so see you in October!"
Watch the full interview with British Champions Series by clicking here