Bonus dreams over for Brazier
A Scoop6 bonus of nearly £5.5million has finally fallen - but wheelie bin cleaner Craig Brazier missed out on a share.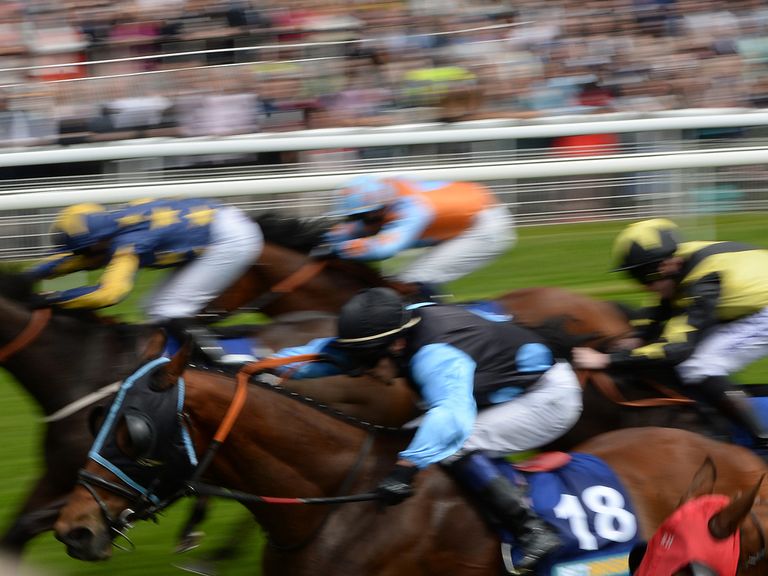 Brazier's hopes - along with Betfred's dreams of a publicity bonanza - came to an end as his selection Tumblewind finished down the field after a brave effort in the BetBright Trophy at York.
The six-furlong, 18-runner dash on the Knavesmire was selected as the race for the eight winning tickets from last weekend's record haul in the popular bet - which had rolled over for 12 weeks before being won - to solve for the bonus fund.
Brazier, a 39-year-old from Mansfield who placed his single-line £2 bet at Betfred and so became one of Britain's biggest ever individual betting shop winners when collecting well over a £1million last week, elected to go it alone in not teaming up with other winners, pinning his hopes on the Richard Whitaker-trained Tumblewind.
The filly raced prominently for a long way, but was ultimately swamped at the business end as Derek Shaw's Top Boy got his head in front to ensure the bonus was won for the first time since August 2013.
Brazier, who spent the day at York conducting a number of interviews and even walked the course before racing, said: "I can chill out now and enjoy the rest of my life. She came with a chance, but wasn't good enough.
"I've had a good run for my money - it's still life-changing!
"Congratulations to the syndicate who backed him (Top Boy). I couldn't have had him as he's let me down so many times on the all-weather."
Top Boy's success meant well-known large-stakes punter Bernard Marantelli was celebrating, having picked the winning horse, although he had made private arrangements with two of last week's other winners - who made other selections in the race - to share the £5.48million dividend between themselves.
Australian-born Marantelli, the founder of the Colossus Bets website and a previous winner of the Scoop6, had said his team were not in profit on the bet despite winning last weekend after the succession of rollovers.
But the situation changed after Top Boy's win and he said: "We're in front now! We tried to get everyone together and take home around £700,000 each by working together, but that proved too tricky to do.
"We had three tickets represented, there's different fragments in there, and a lot of very happy people today."
For Brazier, meanwhile, it was still a time for celebrating. "The wife's already had a good time at Meadowhall [Shopping Centre] and it's been a brilliant experience for all of us. I've no regrets."