Weekend Review: Royal glory?
Our panel look back upon last Saturday's Lockinge and weigh up the big racing questions from Epsom to Barzalona.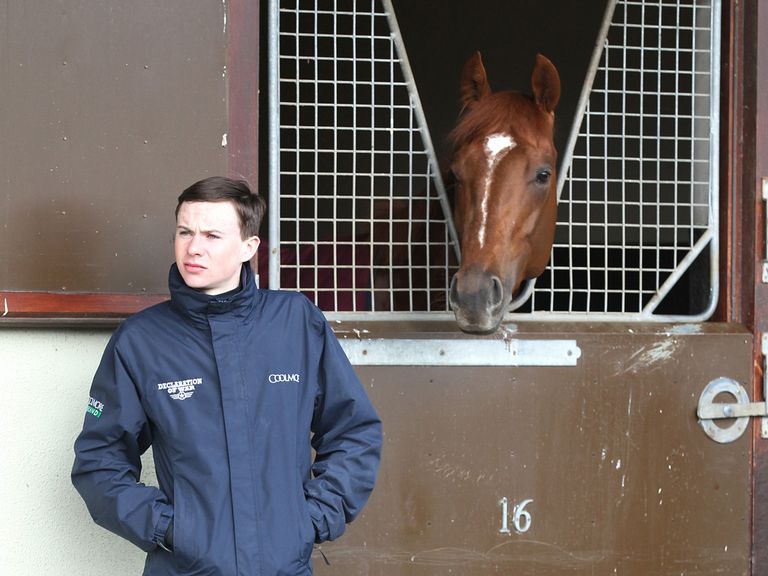 Our panel look back upon last Saturday's Lockinge and weigh up the big questions from Epsom to Barzalona.
Q: Olympic Glory goes for Royal Ascot now after his bloodless win in the Lockinge, although connections also have Toronado and Treve to juggle between the Prince of Wales's Stakes and the Queen Anne. How do you see the picture working out for those two races?
George Primarolo: If Treve and Toronado take each other on in the Prince Of Wales's Stakes, it could be the former that comes out on top as I'm really not sure 10 furlongs is the ideal trip for the filly. It's definitely worth giving Toronado another chance at the trip as he was beaten well before it became an issue at York. As for the Queen Anne, I'd fully expect Verrazano to get a lot nearer Olympic Glory next time out and there's every chance he could turn the tables at some point this season.
Dave Ord: Treve had a very hard race on her reappearance but if she goes to the Prince of Wales's nothing else from Al Shaqab Racing will. The plan before Saturday was clearly for Toronado to run in the Queen Anne but this will be ground dependant. A quick surface means he turns up, soft ground meansOlympic Glory, and in either scenario the team are represented by a Group One miler who'll start favourite.
Will Hayler: It's 2-1 to Treve in the clash that won't happen, then, because if she and Toronado both turned up for the Prince of Wales's Stakes, it would surely be Treve who would prevail. I reckon Olympic Glory is more likely to turn up in some of the French Group Ones in the months ahead (where he's a little more likely to get his ground), opening the door for Toronado to line up in the Queen Anne.
Q: Verrazano did his future prospects no harm when making late gains for third place in the Lockingte. What are his Queen Anne Stakes prospects like?
GP: It's seems strange to use a Group One race as a stepping stone to something else but Aidan O'Brien did the very same thing with Haradasun a few years ago. The result? Haradasun landed the Queen Anne Stakes after finishing sixth in the Lockinge. Don't say you weren't warned.
WH: Declaration Of War too, George. He's a monster and although it does sit a little uneasily to imagine anyone using a race like the Lockinge as a prep, O'Brien can surely legitmately say that this is a horse who is never going to be at his best after a break. He's built like an outhouse.
DO: He's a fascinating horse for the rest of the season. You rarely see a prep race in a Group One but Verrazano learned an awful lot about racing on turf, and the unorthodox rhythm of some British contests, on Saturday. He came home nicely for third, beaten around four lengths, and could be a different proposition next time under more forceful tactics.
Q: Mickael Barzalona has been relieved of the responsibility of being first-choice jockey to Charlie Appleby? What does the future hold, both in terms of Godolphin riding plans, and for the young Frenchman who looked so destined for great things just a couple of years ago?
GP: It seems an entirely reasonable policy to use the best jockeys when available and I don't think this will have a huge effect on Barzalona's career as he's still a talented jockey and has a bright future ahead of him. Godolphin now just need to extend this policy to their trainers as well.
DO: It was interesting to read Appleby telling Greg Wood in the Guardian that the contracts with Barzalona and Silvestre de Sousa meant Godolphin could ask them to ride any of their horses – but he also said he was free to use any rider in the country. Clearly he's going to be doing a little more of the latter in the forthcoming weeks and it can't be a good thing for Barzalona's long-term prospects in England. He looked a prodigious talent when winning the Derby on Pour Moi and the boys in blue moved quickly to secure him to fend off other potential suitors – but it's not quite worked out so far.
WH: A Blue Peter badge to the contributor on Graham Cunningham's live chat on site last Friday who presciently pointed out that both Barzalona and De Sousa had been overlooked in favour of William Buick in the final race at Newmarket on Saturday, and to the journalist who rang up the trainer to ask what on earth was going on. Appleby is right when he says that Barzalona was never 'officially' first-choice jockey, but the rider presumably didn't walk away from his retainer with the Wertheimer Brothers to be hoping that Martin Lane's car breaks down on the way to Redcar.
Q: With the last of the Derby trials over, are you for or against Australia at the current best price of 4/5?
WH: I don't think I know anyone who would be 'for' at his current odds, which makes his price all the more remarkable, even if bookmakers do currently have a one-horse field book. Anyone who hasn't had a bet on the race and thinks that Australia will win must simply now wait to see what carrots are dangled before them on the morning of the race.
GP: Against. He's priced up purely on potential rather than what he's achieved. While this is the case with most of the runners in the early season Classics, he just looks too short. Camelot was a similar price in a poor year but at least he'd won the Guineas previously.
DO: He's priced up primarily on reputation although his Guineas third is also the strongest form in the book. It doesn't entitle him to be odds-on, but he's a worthy market leader given that he's bred to thrive at the trip. Little happened in the trials to enhance the reputation of others but Western Hymn did nothing wrong at Newbury and Sandown and looks a solid each-way bet while Kingston Hill found it all happening too quickly at Newmarket and could be a different proposition over this trip.