Murtagh and Lynam exonerated by BHA
Connections of Sole Power have been exonerated by the BHA after an investigation into the aftermath of the horse's Royal Ascot victory.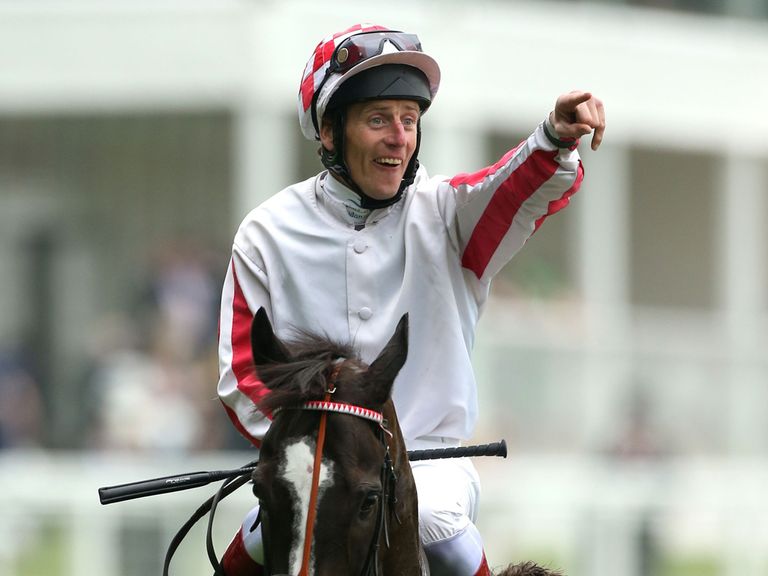 Connections of Sole Power have been exonerated of any wrongdoing after the British Horseracing Authority announced the result of its inquiries into an alleged post-race incident following the running of the 2013 Kings Stand Stakes at Royal Ascot on June 18.
The inquiries were instigated as a result of the BHA being made aware of a video posted on YouTube which appeared to show that an unidentified item might have been passed between Johnny Murtagh, rider of the winner Sole Power, and Sarah Lynam, the daughter of trainer Eddie Lynam.
The inquiry process was overseen by Jamie Stier, BHA director of raceday operations and regulation.
However with the help of new and clearer footage of the winner's enclosure after the race, provided by At The Races and Channel 4, it was established that nothing untoward had taken place.
The footage showed that after unsaddling Sole Power in the winner's enclosure following the race, Sarah Lynam placed the girth carried by Sole Power - which had been removed from the horse's tack during unsaddling - on top of Murtagh's saddle before he went to weigh in.
It also showed that at no time did Johnny Murtagh pass any item to Sarah Lynam.
A BHA statement said: "As part of these inquiries, all three were interviewed. The trainer also represented the interests of Sole Power's owner Sabena Power. All parties were legally represented.
"Also reviewed was the official stewards patrol footage of the race, together with all footage recorded by Channel 4 in its terrestrial coverage and high-quality footage of the incident provided by At The Races.
"It was also noted that the clerk of the scales report from this race recorded Murtagh as having weighed out to ride Sole Power at 9st 4lb, the same weight he weighed in at following the race."
Stier commented: "With these findings establishing that nothing untoward took place following the running of the 2013 Kings Stand Stakes, and that there had not been any breach of the rules, the matter is now closed.
"BHA appreciates the assistance of At The Races and Channel 4 in providing requested footage in relation to this matter."
Bookmaker Paddy Power, son of Sabena, said: "We were all quite happy to assist the BHA in its investigation and we are obviously delighted with what it found."
Lynam declined to add further comment beyond saying: "I think the statement from the BHA says it all."