Lydia Hislop: Donny delights
Lydia Hislop hails the return of turf Flat racing and the iconic Lincoln Handicap - whatever the fate of her Placepot.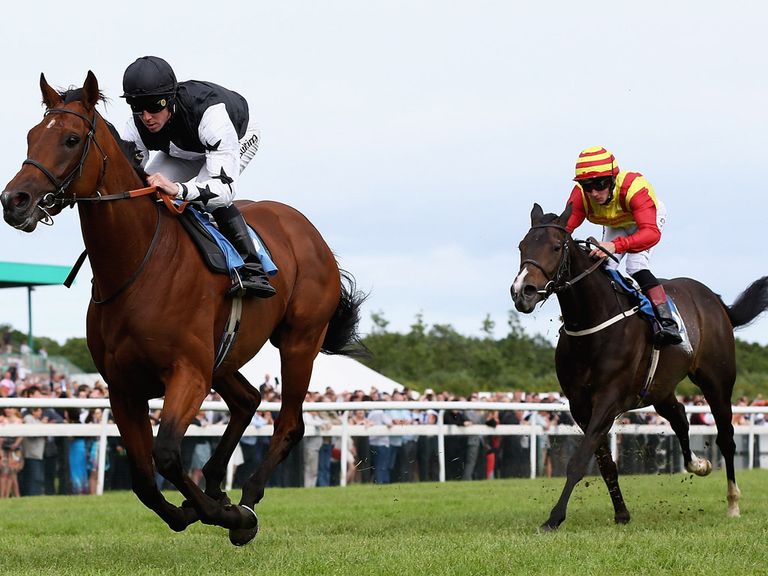 It's become a highly unfashionable opinion, but I like the start of the Flat. I love the Lincoln, the Spring Mile, the Cammidge Trophy, the leg we always flunk in the placepot – you may know it as the Brocklesby – and that 10-furlong handicap for three-year-olds.
I preferred the tradition of starting with an apprentice race, meaning a young rider had the thrill of leading the jockeys' championship for an annual half-hour. But, if we can't have that, the placepot-flunker of unraced juveniles is a good way to usher in the promise of turfly delights. And at least opening with that race means I can fall back on a quadpot.
Doncaster's fixture has a pleasing balance of races and contains the iconic attraction of a heritage race that has been run (over a mile) since 1855. The sight of 20-odd horses galloping down a straight mile of turf screams 'British racing', so why not start the year as we mean to go on?
Let's not be snobby or demeaning about handicaps. Yes, they dominate everyday British racing culture. That's because they are exciting, stimulating and competitive. Yes, they are often difficult to solve but that's why you liked them in the first place. They are also no more of an invitation to cheat than any other structure, if you're a cheater.
When it is argued that we need to start with 'more of a bang', Newmarket's Craven meeting is suggested as the "real" start of the Flat. That's a great meeting, too, but the atmosphere is a little more rarefied than on Town Moor and, in terms of – ahem – banging, I'd argue that's not an advantage.
It also lacks the single-showpiece focus of a Lincoln, which is not a criticism. The two meetings are just different – like so many things in British racing. You might well prefer one to the other. The next man might feel differently. (I like them both, but then I am yet to encounter a race meeting I don't like.) Vive la difference, as they say in Bawtry.
No, the problem with the Flat season is not its start but its immediately-stilled impetus. There are no turf fixtures from Monday to Thursday next week. Why? Absolutely no idea. This four-day hiatus makes no logical sense and that's what stamps out the fire started at Doncaster.
Once begun, the turf Flat season should ideally carry on building quiet foundations while the Grand National is celebrated at Aintree and then move up a gear at Newmarket or Newbury. Starting on the second floor doesn't work – an argument that also applies to the daft notion of bringing the Guineas and Derby forward in the calendar.
You have to establish your stars before it's relevant to start pitching them against each other. And (whisper it): most of the horses in the Lincoln are more highly rated than many a soundly-beaten Classic triallist ever will be.
It's something trainer Richard Fahey touched on this week when remarking that, to run in the William Hill Lincoln, you need a horse that's "almost badly handicapped just to get in". Of course, "badly handicapped" is not a number; it is a relative concept. Some horses are badly handicapped on 50; others well handicapped on 112.
You needed a horse rated 93 to make the cut at the 48-hour stage for this year's Lincoln. It was also 93 in 2011 and 94 in both 2008 and 2009. Only when the race was staged at Redcar and then Newcastle (while Doncaster was being redeveloped in 2006-7) did that figure drop below 90 in the past decade.
"What do you expect? It's a £100-grand race," declared Mark Tompkins, when asked to comment on how competitive the Lincoln is. While it is valid to point out that our top horses shouldn't be racing for less dosh in Group One and Two races than lesser animals in handicaps, their comparative contexts are also worth considering.
Most horses in Pattern company are chasing stud careers, where the big bucks are, or enhancing their paddock credentials or those of their family. Winning (or being placed) in those races is still the currency most desired by the bloodstock industry.
Handicappers tend to be geldings and, if they're good, people will pay money – lots of it – to race them in Hong Kong or Dubai or elsewhere. If Britain wants to ensure that its heritage handicaps remain of a high quality, the purses must remain attractive enough to deter expatriation.
So, there must be an incentive, other than tradition alone, for keeping these horses racing here season after season. To racing's holistic benefit, they also become characters well known to those who follow the script every year – something that should be celebrated almost as much as it is over jumps.
The last three Lincoln winners are running tomorrow: Levitate and Sweet Lightning in this year's renewal and Brae Hill in the supporting Spring Mile. Penitent, the winner of four years ago, was entered but instead contests the Group Two Godolphin Mile in Dubai on that same day.
Only two horses have ever won the race twice, both in consecutive years: Ob in 1906-7 and Babur in 1957-8. None has managed it since the race transferred from defunct Lincoln to Doncaster in 1965. It would therefore be quite a feat were Levitate or Sweet Lightning to manage it.
Although he's on a 16lb higher mark than last year, Levitate ended the season with a career-high success over seven furlongs of this track and the recent rain has distinctly enhanced his chances. He might well go close, especially with 7lb claimer Joe Doyle easing the load.
Sweet Lightning, the 2011 winner, has been in the hands of David O'Meara since last December – a positive – and has been racing without great impact in Dubai this year. It's been 12 months since he's shown form capable of winning this but, again, soft ground is a plus.
I was following Whispering Warrior last season, wondering what was required to unlock yet more of his evident ability. He had a throw-out experience at Goodwood last July and then got repeatedly boxed in at Sandown. As it turns out, the trip was probably too far on both occasions.
Having gelded him since last year, trainer David Simcock also dropped him to a mile for both starts this season on polytrack and, although the horse again failed to get a clear run at Lingfield, at Wolverhampton last time he delivered a career-best performance. He carries a 5lb penalty for it, but is still unexposed at the trip and this straight mile should suit his run style.
The rain is a concern – no doubt about that. When Jim Crowley rode him to victory at Newcastle on officially good-to-soft ground, he is on record saying the horse wouldn't want it any softer. But, if Whispering Warrior does prove to handle it, the extra accent on stamina is only to his advantage. On balance, I'm risking it.
The threats abound. Tullius had a truncated season due to injury in 2013 and never quite reached the heights of his previous year. However, his best run of last year – the third to Penitent in a Newmarket Listed event – suggested he retains plenty of ability and on his best form a mark of 109 is actually handy. The recent rain has also aided his cause. Oisin Murphy riding is a 3lb bonus.
Although he is the least-likeably named horse in training – and, yes, the second word does mean what you think it does – Gabrial's Kaka was getting steadily better last season and may yet find more. He is unproven on ground this soft, though.
Off Art is very lightly raced and as yet unexposed, having been unbeaten in three starts last season. He just snuck in at the bottom of the weights, handles some cut and looks dangerous, although absolute soft ground is an unknown. On his best form, Robert The Painter would have each-way claims.
Consign shaped as though likely to build on his comeback run at Lingfield and was an improver last year. Although his best form is over seven furlongs as things stand, he is probably as effective at a mile and would seem to me sufficiently versatile on the ground score.
In the supporting William Hill Spring Mile, the recent rain has only enhanced the claims of Gworn. He was still improving at the end of last season, boasts form over the course-and-distance and is capable of running well fresh. For all his winning last year, he still starts 2014 on an attractive mark.
Dream Walker was also vastly progressive last year once joining his current trainer Brian Ellison, rising 25lb in the ratings. He enjoys a straight mile and, again, the rain has been to his benefit. He may not have done improving.
Stablemate Global Village, second in last year's Lincoln, is also a player in these circumstances, as is 2012 winner and last year's third, Brae Hill. Both of these likeable veterans have been dropped to more threatening marks.
Lydia's selections:
Lincoln:
1 Whispering Warrior
2 Tullius
3 Levitate
4 Gabrial's Kaka
Spring Mile:
1 Gworn
2 Dream Walker
3 Global Village
4 Brae Hill