Bookmakers on red alert
The racing industry was once again on gamble alert after the authorities were made aware of possible coups at two meetings today.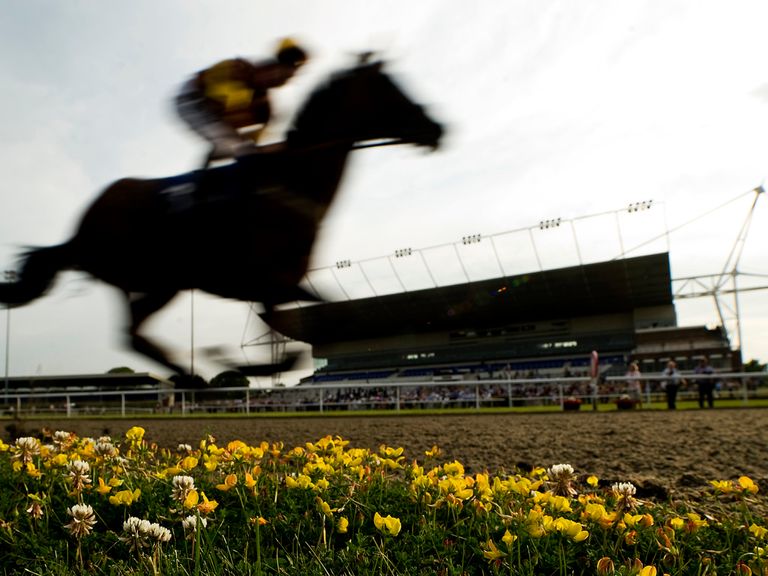 Bookmakers have taken the unusual step of betting on starting prices only on seven races at Lingfield and Kempton.
Four runners from the yard of Tony Newcombe were slashed earlier, as were Stephen Arnold-owned representatives from Ann Stokell's stable.
Arnold posted on Twitter he has backed five of his runners today.
He tweeted: "The horses I have backed in multiples are Daniel Thomas, Profile Star, Decent Fella, We Have A Dream, Brown Pete good luck."
Devon trainer Newcombe is set to saddle six runners today - three at Lingfield and three at Kempton - and four of them were major movers.
Several bookmakers have halted betting on the races - Lingfield's 2.00, 2.30, 3.30 and 4.40 and Kempton's 6.10, 6.40 and 9.10 - and were joined by Boylesports and William Hill.
Robin Mounsey, media manager of the British Horseracing Authority, said: "BHA alerted the Gambling Commission yesterday to the possibility of a complex betting-related issue involving races at Lingfield and Kempton.
"BHA's internal monitoring and intelligence networks gathered the information and acted positively once verified and these actions alerted the betting industry in order that bookmakers were able to act in a manner they felt appropriate.
"The action taken reflects our immediate priority in these situations which is to protect both the integrity and reputation of the sport and the interests of the betting public.
"We will continue to monitor the situation today, both in terms of the betting markets but also in relation to the actions of those who may be involved in the matter.
"Any actions which we deem as either contrary to the rules or as a manipulation of our processes and systems will be acted upon, and subsequently we will ensure that the full circumstances surrounding the case will be examined."
Coral also decided to only offer bets at starting prices on the aforementioned races at midday.
Spokesman Simon Clare told At the Races: "It could be a coup. The trouble with racing is we don't know what's going to happen.
"Some of these horses, given the amount of money seen for them and given their recent form, they are in reasonably competitive races, some of these horses to win have potentially to show improved form which in itself may have to be investigated.
"We decided around 12 o'clock it would be to bet at SP until show time. It is really damage limitation rather than us saying we believe something stinks.
"There was a coup just a few weeks ago allegedly landed by people close to Barney Curley. That was slightly different.
"It's just messy, it's a bit confusing and we just decided it was easier to not get too involved and let the afternoon unfold.
"All prices will be available on all these races clearly from the show time from the track."
Arnold said: "Bookies are ripping people off all the time, so why not tell people (about what bets he has made)?
"I've had my money on already. It's just finding the right grade of races. It's not about stopping horses. I've had plenty of horses when I thought they've had no chance and they've still won.
"It just happened there was a load of races today that suited the horses I've got. The hardest part is finding the right races - that really is the art."
---
New Sky Bet customers: Free matched bet up to £30
---