Claisse 'pleased' with conditions
The ground remains good to soft, good in places for day one of the Cheltenham Festival, with clerk of the course Simon Claisse delighted with conditions.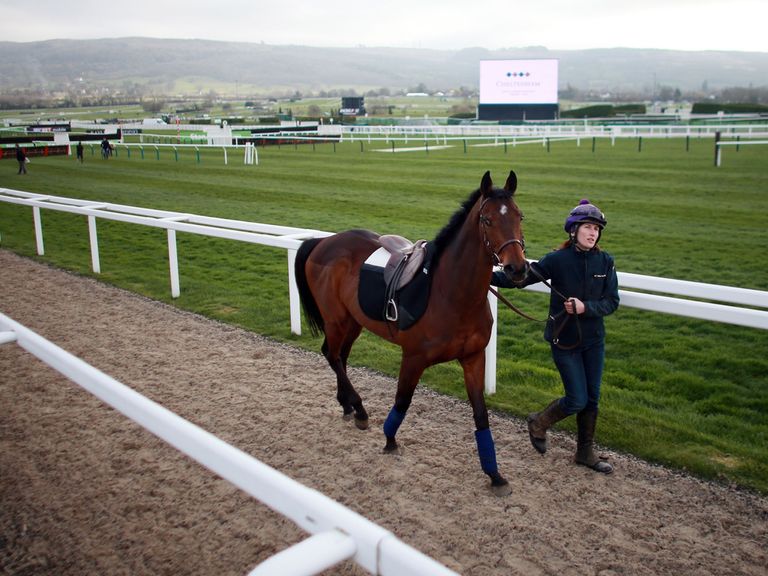 Claisse changed the official going yesterday afternoon to the current description from good to soft after another drying day.
The forecast for the rest of the week is for the dry weather to continue.
Claisse said this morning: "We have been jolly lucky as 12 months ago we were standing here on frost covers and it was more than 10C colder and we were wondering if the ground would come right.
"It has been a mild but very wet winter. As we all remember, we had some very testing ground for the two racedays here in January.
"The grass has been growing - we have cut it five times - and the ground is drying out because we have not had rain for nine days - the driest period we have had for over three months.
"I am very pleased with the condition of the Old Course which we are racing on today. The good ground is coming down the hill between the third last and second last hurdles and around the third last fence.
"I think the course will ride a little bit tacky today, because we have had so much rain for such a long period of time.
"We don't race on the ground we use in March anytime but in March so horses have not really been on the ground for 12 months except for a few places where courses intersect.
"But we are expecting the ground to dry out throughout the week as there is no rain forecast. Temperatures reached 18C on Sunday and we were all in t-shirts but it was cooler on Monday and this morning, with plenty of cloud cover.
"We always want to start on slow good ground which has happened naturally today. If there is any hint of the ground becoming good to firm, we will address that as and when the need arises."
---
Open a Sky Bet account through us and claim up to £150 in free bets!
---