Crisford quits Godolphin role
Simon Crisford is to leave his long-standing role as racing manager at Godolphin and will take up a new position as global racing advisor to Sheikh Mohammed, it has been reported.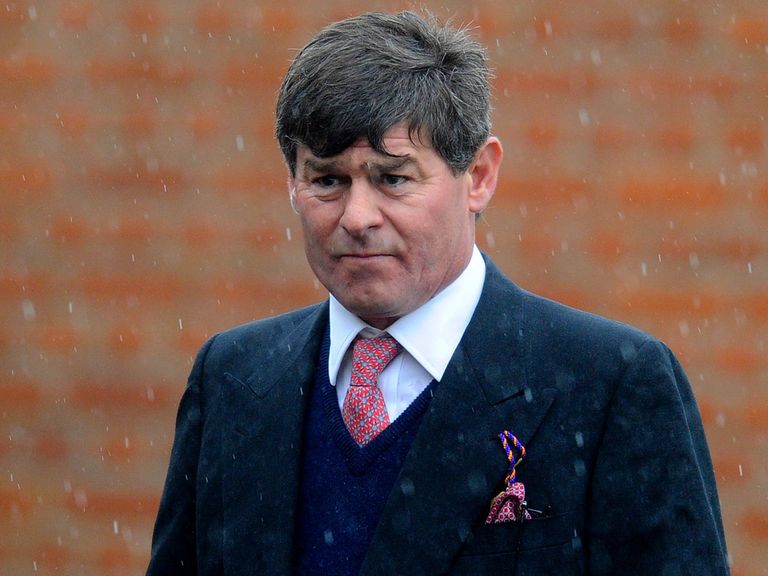 Crisford, 51, told the Racing Post the move had been "under consideration for some time".
Only last year Godolphin was hit by the Mahmood Al Zarooni drugs scandal that saw the trainer warned off for eight years.
An investigation led by Lord Stevens at Sheikh Mohammed's request recently concluded Al Zarooni had acted alone.
Crisford, who has been with Godolphin since its inception, said: "Having dealt with the events of last year and seen the Lord Stevens inquiry through to its conclusion, I thought this was a good moment to bring my time at Godolphin to a close.
"I had felt for a while I would like a fresh challenge. I think the time is right for a new start for the stable and for me. Sheikh Mohammed has asked me to take on a new role as his global racing adviser.
"I'm delighted to have accepted that position and I'm very much looking forward to what will be an exciting chapter for me.
"This move has been under consideration for some time. It might have happened sooner, but it was my duty to lead the response to last year's problems. It was also important I stayed on to be available to assist Lord Stevens with his inquiry."
A statement issued by Godolphin described the moves as "shifts in personnel and organisational structures".
"The changes are intended to streamline and improve management oversight; safeguard horse welfare and ensure compliance with all relevant laws and regulations," it said. "They re-emphasise the role of trainers as the individuals responsible for their particular racing stables and make clear that they hold the delegated authority of the owner as defined by the condition of their license."
According to Godolphin, these changes are summarised as:
"The roles of Saeed Bin Suroor of Al Quoz Stables and Stanley House, and Charlie Appleby of Moulton Paddocks and Al Asifa Stables will be re-emphasised as the people ultimately responsible for their particular stables; they hold the delegated authority of the owner as defined by the condition of their license. They will also serve as the chief spokesmen for their respective stables and Godolphin. As a result of these changes, the position of Racing Manager for Godolphin no longer exists."
"Simon Crisford has left Godolphin and will use his racing expertise in a new role as a Racing Advisor to the family and their entourage; he will work out of the Darley Stud Office in the UK and the Falcon office when in Dubai."
"A new Board of Directors will be announced; members will include HH Sheikh Juma bin Dalmook Al Maktoum and Altaf Noorani, among others."
"Hugh Anderson will become Managing Director of the Godolphin Racing Office, overseeing services in support of the trainers. He will remain Chief Operating Officer, reporting to the Board of Directors."
"Godolphin trainers in the US, France and Ireland will report to Owner Representative John Ferguson."
"All Godolphin non-racing services, such as hospitality and corporate entertainment, will be moved to Falcon."
"Diana Cooper will leave Godolphin and take her talents, expertise and energy to Falcon as Head of Charities. She will report to John Ferguson, Chairman of Falcon, and work out of the Darley Stud Office in the UK and the Falcon office in Dubai."
"Three veterinarians have resigned."
---
Sky Bet: NRMB on Big 4 Cheltenham championship races
---