Lingfield stage £1m Good Friday card
Lingfield will stage a £1million all-weather meeting on Good Friday next year, it has been announced.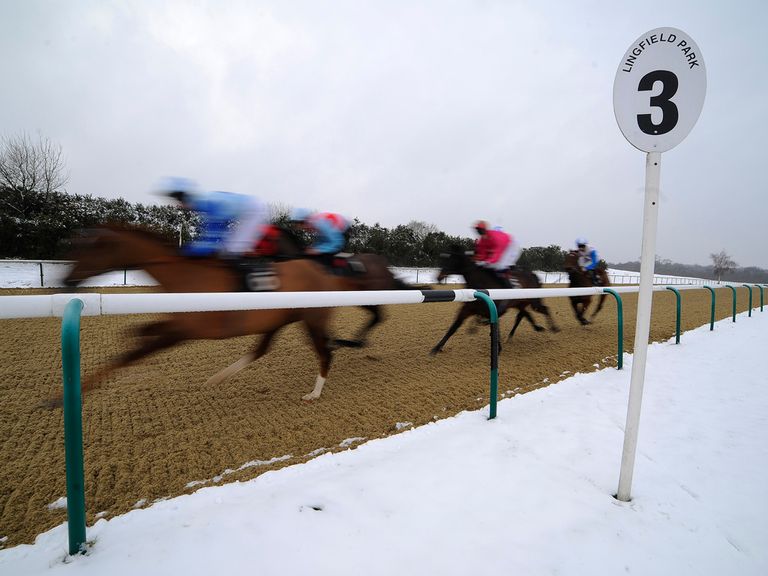 The British Horseracing Authority has rubber-stamped the introduction of racing on the traditionally blank Bank Holiday in 2014, with Lingfield moving to secure the fixture opportunity.
The £1m card is part of a new agreement between the BHA and ARC, owners of Lingfield, among its 15 tracks, to commit £11.3m towards prize-money next year, which represents an increase of £2.2m.
However, ARC has not signed up to the BHA's prize-money agreements, which change a racecourse's own contribution to prize-money from a discretionary payment structure to a contractually-binding minimum amount.
They have instead agreed a one-year deal with racing's rulers, who stressed the importance of a commitment to prize-money in the allocation of the fixtures controlled by the BHA.
Paul Bittar, chief executive of the BHA, said: "I am pleased that we have been able to agree terms with ARC, although it is unfortunate that ARC felt unable to sign up to the three-year prize-money agreement developed by the Horsemen's Group and BHA.
"We considered it in the best interests of the sport and its participants to secure a commitment to prize-money in 2014 from ARC.
"This agreement will deliver a substantial increase in ARC's contribution for 2014, an amount at least equal to what they would have made under a prize-money agreement, while also delivering ARC certainty over plans for their all-weather programme and Good Friday.
"We welcome ARC's ambitious plans for staging this valuable fixture at Lingfield Park and, together with Great British Racing, we look forward to working with them to make the day a success for racing from all perspectives."
Tony Kelly, managing director of ARC, said: "We are pleased to confirm our on-going commitment to prize-money in a deal which brings benefits to the Horsemen, the BHA and ourselves.
"ARC's contribution to prize-money rose by 18% in 2013 and will increase by a further 24% in 2014.
"The terms of our agreement with BHA means we can plan ahead for 2014 with much greater certainty.
"We have exciting plans for the all-weather programme and the clarity we now have with regard to fixture numbers will enable us to fulfill our commitments to increasing prize-money."
---
New Sky Bet customers: Claim free £5 bet every week
---