World domination in Shergar Cup
The Rest of the World team dominated the Duty Free Shergar Cup from start to finish at Ascot with Matthew Chadwick picking up the Silver Saddle.
Future Flat Races. Click here to bet.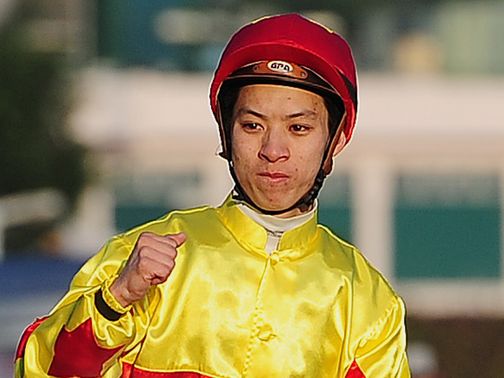 While Yutaka Take is a well-established name outside Japan, the same could not quite be said for the American Aaron Gryder and the Hong Kong starlet Chadwick, but the trio were well in control of the international jockey competition after race four following a hatful of placed efforts.
Rest of the World then collected the final two events, with the veteran Gryder driving home Viking Storm (5-1) in the Michael Page International Shergar Cup Challenge Handicap and Chadwick excelling from the front on Mince (6-1) in the Dubai Duty Free Shergar Cup Sprint.
Chadwick, who has been gaining experience with Charlie Hills in Lambourn in recent weeks, sealed the Silver Saddle for leading rider.
He said: "That was a great first start, and I enjoyed the opportunity. I've got to go back for the start of our season in a week, but I would love to come back here if I'm invited as I've enjoyed it."
Rest of the World finished on 89 points, ahead of Europe on 55.
The much-publicised Girls team of Hayley Turner, Chantal Sutherland and Emma-Jayne Wilson did not manage a winner but finished on 54, ahead of Great Britain & Ireland on 46.
The event has its detractors but sits in an idle part of the racing summer calendar, always drawing a huge and diverse crowd. All those taking part were also keen to say the right thing.
Winning captain Take said: "It's an honour to keep coming back and I hope I am invited again.
"I'm sorry not to have ridden a winner myself but my teammates did very well."
Europe's Andreas Suborics celebrated his 41st birthday with a victory on Address Unknown (9-2 favourite) in the Redstone Shergar Cup Stayers.
"It's an amazing day, there's a great atmosphere," said the experienced German competitor. When I looked at the paper in the morning I thought he looked a good ride and he was always in the perfect place."
Address Unknown's trainer Ian Williams is already a convert, and said: "We won this race last year with Ile De Re, and the prize money is very good. It's a wonderful day, there's a party atmosphere and a lot of people are having fun."
Worcestershire-based Williams doubts Address Unknown will make the cut for the Betfred Ebor.
The captain of the Great Britain & Ireland side, Kieren Fallon, produced a virtuoso front-running performance aboard Marcus Tregoning's Boom And Bust (3-1 favourite) in the Les Ambassadeurs Casino Shergar Cup Mile.
Tregoning said: "He gets on well with Hayley Turner, but Kieren was a great substitute and it was terrific to get him. It's a very interesting event, and there's a good crowd."
Probably the most useful horse in action on the day was Sun Central (2-1 favourite), who stamped his authority for Fallon's teammate James Doyle in the Titanic Belfast Shergar Cup Classic.
"It's something important to support, and these aren't rubbish horses here," said trainer William Haggas.
"He loves fast ground and he's by Galileo and a half-brother to George Washington and Grandera, so you can put him in the smart list. He might have just one more run this season, back here on September 8."
Europe's Cristian Demuro, younger brother of the more familiar Mirco, produced a flying dismount to rival his teammate and compatriot Frankie Dettori after poking Desert Law (11-2) just in front for the Barclays Shergar Cup Dash
"It's unbelievable - my first rides in England and in Ascot. It's so big here - in Italy it's not possible," said the 20-year-old.
Trainer Andrew Balding had a more practical reason to applaud the event.
He said: "It helps horses like this who have been a bit unlucky and have to run in 20-runner heritage handicaps when they can run in a smaller field."
Demuro was hit with a four-day ban (August 25-28) for using his whip above the permitted level, while Sutherland and Take were given the same suspension for respective rides on Astral Thunder in the Stayers and Ahzeema in the Classic. Sutherland's can be deferred if she were to miss a prestigious ride.