GB curlers earn silver medal
Great Britain skip David Murdoch admitted his curling team had all but lost their Winter Olympic gold medal chance after only three ends against Canada in Sochi.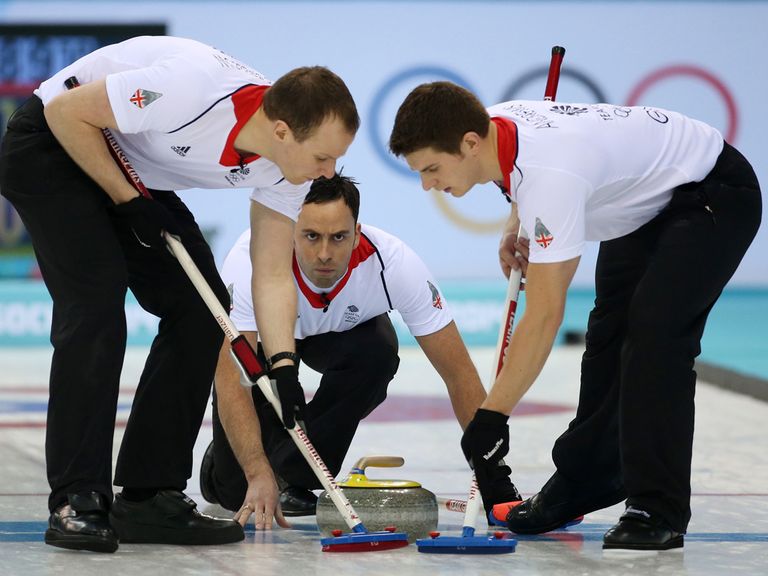 GB trailed Brad Jacob's rink 5-1 after a disastrous start and lost another point in the sixth before Murdoch put an end to his misery when he called time at 9-3 with two ends remaining.
The 35-year-old said: "You have to make sure that you force pressure early and it's not something we did.
"We let them gain confidence, we let them take a two on us early, we didn't get it back and we didn't have a good end in the third and that was the game-changer.
"We were in a lot of trouble and against a team like that - .there isn't even a team in Canada that can fight back to beat those guys once they are up. So we knew it was always going to be a Herculean task to get back into it.
"It's tough to deal with. You're hoping for misses and against a team that is playing very well you're not going to get that.
"So you're going through the motions and hoping something generates but credit to them, they played extremely well.
"You don't want to offer up excuses. The ice was different but maybe our adrenaline was pumping too much.
"It's an Olympic final and these things happen, one team was going to lose and it just wasn't to be."
Murdoch's all-Scottish rink were looking to become the first men's curling team from GB to win gold for 90 years at the Ice Cube Curling Center.
However, second place confirmed that Great Britain have at least matched their medal haul from Chamonix 1924 and the man from Lockerbie will have a medal at the third time of asking after falling short at Turin, 2006 and Vancouver, 2010.
Asked about possible mixed emotions on the night, he said: "It just feels that you have had a kick in the teeth.
"Once that is over we will look at what we have achieved and it's a silver medal, something I have chased for such a long time.
"I'm really proud of the guys for everything we did.
"Look at the games we won to get into this final and we really got the nation behind us which was special."
Disappointed vice-skip Greg Drummond was keen to stress that the competition had been a success for GB, despite the humbling in the final.
He said: "It's mixed emotions but we're thrilled to call ourselves silver medallists, not everyone can do that.
"We stood on the podium to get our flowers with pride and we will wear our medals loud and proud.
"It's the toughest game in the world to lose.
"We had the opportunity of a lifetime to win a gold medal.
"Who knows if we will get an opportunity to do that again?
"It's hard to put a finger on what went wrong exactly.
"We didn't have a good start to the game. We gave them a head start and that's something you can't do against a team like Canada.
"They're one of the top teams in the world right now."
Scott Andrews said: ''Obviously we're disappointed right now. We didn't give Canada a real game out there. But we did get a medal and if you'd told us at the start of the week that we'd be silver medallists, we'd have probably taken it.
''Sure it hurts right now, but we'll look back on this as a great achievement.''
---
Bet on the Winter Olympics with Sky Bet
---