GB's past Winter Games medals
A detailed look at Great Britain's previous medal-winning performances in Winter Olympics history, including Torvill and Dean.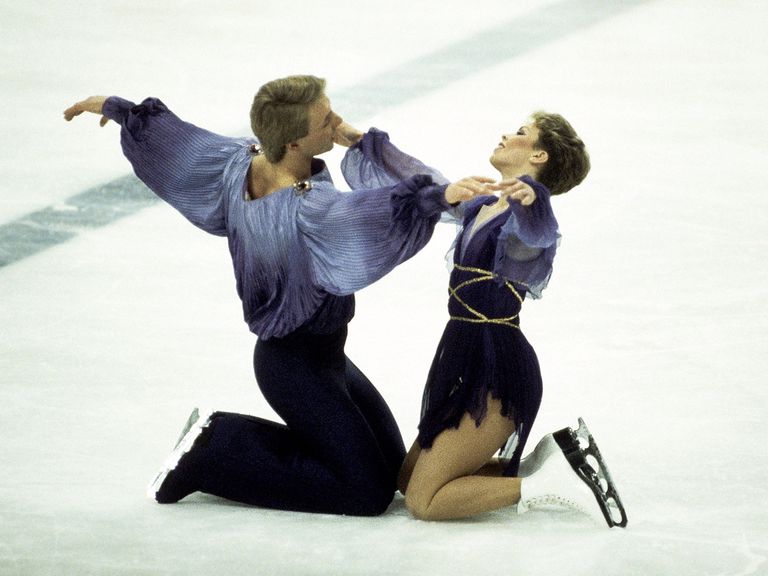 Great Britain will take one of its strongest Winter Olympic teams to Sochi, aiming to build on the 10 previous occasions the nation has stood on top of the Winter Games podium:
1924, CURLING: William Jackson's four-strong men's curling team, which also included his son Laurence, won gold at the inaugural Winter Games in Chamonix - but it took 82 years, and a campaign by a Scottish newspaper, for the medals to be officially ratified by the IOC.
1936, ICE HOCKEY: Great Britain caused a major upset by winning the title with a team largely composed of British-born players. They shocked favourites Canada 2-1 in the final round and went on to defeat the Czech Republic 5-0 and play out a goalless final game against the US.
1952, FIGURE SKATING: Jeannette Altwegg was 21 years old when she went to Oslo and had already won an Olympic bronze medal in St Moritz four years earlier. Her strong compulsory figures routine helped her become Great Britain's first individual Winter Olympic champion.
---
Check out all Sky Bet's Winter Olympics markets
---
1964, BOBSLEIGH: Tony Nash and Robin Dixon famously struck gold in the two-man bobsleigh at the 1964 Innsbruck Games, seeing off two pairs of Italians including the great Eugenio Monti, who had lent the British pair a bolt off his own sled when theirs broke - earning him the Pierre de Coubertin medal for sportsmanship.
1976, FIGURE SKATING: Birmingham-born John Curry summoned the performance of his life to win the men's singles competition in Innsbruck, outclassing his rivals with a display of perfect poise and grace. He also won the World Championship in the same year before turning professional.
1980, FIGURE SKATING: Robin Cousins competed under the shadow of Curry in 1976 but by the 1980 Games in Lake Placid he was established as one of the best in the world. Cousins pipped East Germany's Jan Hoffman to take the Olympic title, and, like Curry, also won the world title that same year.
1984, FIGURE SKATING: An estimated television audience of 24 million watched Jayne Torvill and Christopher Dean skate to ice dance gold in Sarajevo, scoring a row of perfect sixes for artistic impression after their skate to Ravel's Bolero. It remains one of the seminal moments of British sporting history.
2002, CURLING: Rhona Martin's so-called 'Stone of Destiny' won curling gold for Great Britain in the most dramatic fashion, her final stone nudging past one of opponents Switzerland to give her team a nail-biting 4-3 win and the Olympic title against all the odds.
2006, SKELETON: Four years after lying on a skeleton sled for the first time in her life, Shelley Rudman defied the odds to snatch an Olympic silver medal and provide the Great Britain team with its only success from the Turin Games in 2006. Rudman wasn't expected to medal considering her best finish in a World Cup event was fourth and after the first run at the Cesana Pariol Olympic track she found herself just outside the podium places. But in a dramatic final run, she made up two places and more than a quarter of a second to jump ahead of world number one Mellisa Hollingsworth of Canada and Germany's Diana Sartor.
2010, SKELETON: While attention was mainly focused on her team-mate and rival Shelley Rudman, it was Amy Williams who carried off skeleton gold after four superb runs down the notorious Whistler ice chute, becoming Britain's first individual female Winter Olympic champion since Altwegg more than half a century earlier.
---
New Sky Bet customers: Free matched bet up to £30
---