Top sporting tweets of 2013
We take a look at some of the most memorable sporting tweets aired in the last 12 months.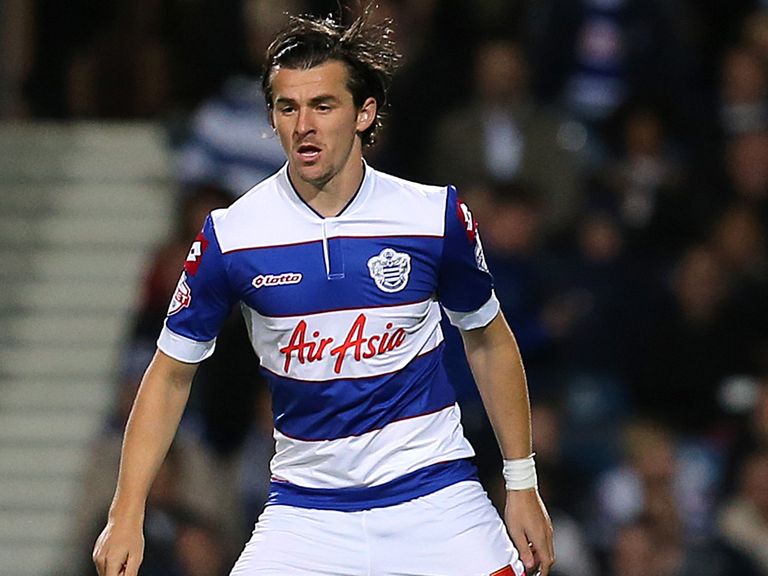 John W. Henry
@John-W-Henry - "What do you think they're smoking over there at Emirates?"
Liverpool owner John W. Henry gives Arsenal's £40,000,001 bid for wantaway striker Luis Suarez particularly short shrift. The Uruguayan was keen to join a Champions League team in the summer but Arsenal failed to prise him away from Anfield with the offer they believed triggered a release clause in his contract.
Rory McIlroy and Lee Westwood
@McIlroyRory - "Shut up. You're a commentator and a failed golfer. Your opinion means nothing!"
@WestwoodLee - "I love slagging people back. Had enough of sitting there taking it. Bring it on!"
Both Rory McIlroy and Lee Westwood lost their temper on Twitter when coming under fire from journalists and the public, with the Northern Irishman seeing red when television pundit Jay Townsend criticised his long-serving caddy JP Fitzgerald. Westwood, meanwhile, stayed up all night responding to fans mocking his poor showing at the USPGA Championship. At his most angry the former world number one described his Twitter foes as "girly boy trolls" and "saddoes".
Gary Lineker on Gareth Bale
@GaryLineker - "Wish @GarethBale11 all the very best with @realmadriden. A fabulous opportunity that any top player would seize.
"From someone who did something similar eons ago, one piece of advice: Learn Spanish. Communication is vital. His football will do the rest".
One former Tottenham star passes on some words of advice to another as Gary Lineker wished the world's most expensive player well at Real Madrid. Gareth Bale followed in the ex-England striker's footsteps by trying his luck in the Primera Division - Lineker spent three years with Barcelona - and the Welsh winger instantly endeared himself to the Bernabeu faithful with a cheery "Hala Madrid!" after completing a record-breaking 100million euro move.
Mitchell Johnson
@MitchJohnson398 - ":)"
The softly-spoken paceman ripped through the England team in the first two Test matches Down Under, letting his bowling do the talking with 17 wickets across Brisbane and Adelaide. He did not exactly mince his words on Twitter following the first Test, but the taunting message was clear.
Will Carling
@willcarling - "Personally think Halfpenny should be promoted to a 'Fullpenny' now :-) £whataplayer £Lions"
Former England captain Will Carling gives his two pennies' worth on Leigh Halfpenny's performances for the British and Irish Lions during the successful summer tour of Australia.
Andros Townsend
@andros-townsend - "Great win tonight! Can't believe I've played a part in helping my country getting to a World Cup!! £getin £imustbedreaming"
Flying winger Andros Townsend, who had only made his England debut against Montenegro four days earlier, celebrated on Twitter after playing a starring role against Poland. The Three Lions won 2-0 at Wembley to book their place at the World Cup finals in Brazil.
Andy Murray
@andy-murray - "Can't believe what's just happened!!!!!!!"
The dust had just about settled on Centre Court at Wimbledon when new champion Andy Murray took to Twitter to express his disbelief over what had just unfolded. Not only did the Scot make history by becoming the first British male to win a singles title at SW19 in 77 years, but his victory over Novak Djokovic was rivalled only by the royal baby's arrival for most mentions on social networks in 2013.
Joey Barton
@Joey7Barton - "Have to take back what I said about Thiago Silva being over-rated today. Been immense tonight. Still looks like an overweight ladyboy though!
"Two questions for Thiago Silva. Firstly, Why are YOU talking about ME, in your press conference before PSG v Barca? Very strange.
"Secondly, Are you Pre-Op or Post-Op?"
Never one to shy away from controversy, especially through his new preferred medium of communication, Joey Barton met his match when starting a Twitter war of words with Paris St Germain defender Thiago Silva. The Liverpudlian first took exception to the Brazilian during a Ligue 1 match - Barton spent a year on loan at Marseille - but his comments about the PSG man irked French authorities, who hit him with a two-match ban.
---
New Sky Bet customers: Free £30 matched bet
---