Robertson: London race must go ahead
Sports Minister Hugh Robertson has stressed the London Marathon should go ahead on Sunday and was "absolutely confident" it could be kept safe after two explosions brought a tragic end to its Boston equivalent yesterday.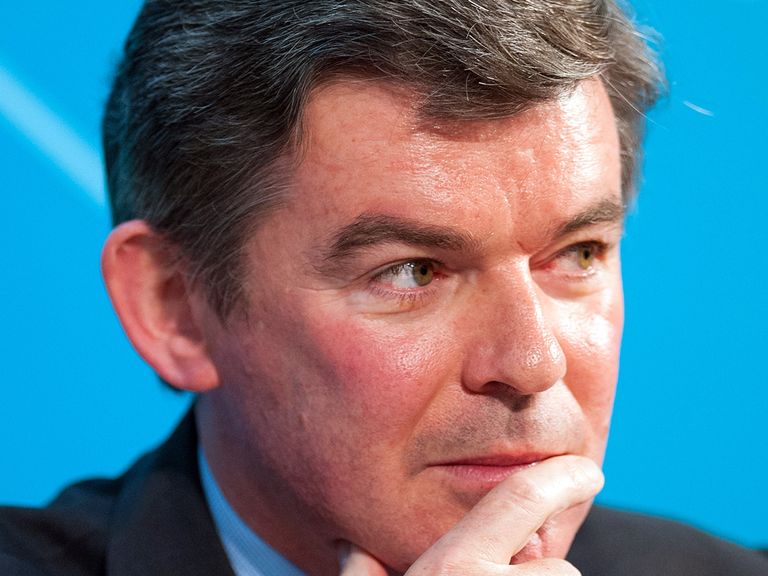 Race organisers have confirmed the showpiece annual event in the capital will take place despite three people being killed and many more injured in Boston.
Robertson said on BBC Radio Five: "The best way for us to react is to push ahead with the marathon on Sunday, to get people on the streets and to celebrate it as we always do in London - and to send a very clear message that we won't be cowered by this sort of behaviour."
He told the BBC Radio 4 Today programme: "These are balance of judgments but we are absolutely confident here that we can keep the event safe and secure.
"I think this is one of those incidents where the best way to show solidarity with Boston is to continue and send a very clear message to those responsible."
Robertson continued on Radio Five: "Sadly, we live with this on day-by-day basis in this country.
"There has been a terrorism threat every day of my adult life here in London - first through Republicanism then through international terrorism. There are major events in London - if not quite on a daily basis, certainly on a weekly basis.
"As the minister responsible on a day-to-day basis at the London 2012 Olympics, we lived through this for the past year.
"I was privileged enough to see the Metropolitan Police, the armed forces, security services and our special forces working on this. I saw them close up - that gives you enormous confidence."
Speaking to BBC Radio Five, Nick Bitel, chief executive for the London Marathon, said: "We will not be cancelling. What we are doing, we are reviewing.
"You look at what has occurred, if there are steps we can take to increase security and all sorts of measures one could deploy.
"We run through the city. When you have an event of any nature - a marathon, parade ... it's only as safe as the city itself. If it's not held in a stadium you can't do a lockdown like you may do in a building."
Prince Harry will still attend the London Marathon to make the presentations to the winners of the various races despite the bombings in Boston.
The prince, who is patron of the London Marathon Charitable Trust, will also meet a selection of volunteers involved with the running of the annual event and members of the St John Ambulance.
A St James's Palace spokesman confirmed that the prince would be attending the marathon as planned but declined to comment further, saying: "As far as we're concerned there's nothing to suggest any change."
Meanwhile, the organisers of the Bupa Great North Run and Great South Run said it too would be reviewing security.
A statement by Nova International said: "We were appalled at the events in Boston yesterday and on behalf of everyone associated with Great Run we offer our deepest sympathies to all those affected. Our thoughts are with them.
"Mass participation running events are celebrations of community spirit and endeavour and for this horrific, unprecedented incident to occur is a tragedy.
"As major event organisers, we constantly review all aspects of security with the relevant authorities in detail and will continue to do so."
Monday's explosion took place after the elite race had finished. Ethiopia's Lelisa Desisa won the men's race with Rita Jeptoo winning the women's.
The race - the world's oldest annual marathon - is held each year on Patriot's Day.
Boston Police Commissioner Ed Davis told a news conference that there had been two "simultaneous explosions" near the finish line of the 26.2-mile event.
"Each scene resulted in multiple casualties," he said.
Robertson added: "Like everybody else, I'm horrified and appalled. It's particularly ghastly that this should have happened on a day of great national celebration in Boston - on a day when so many families were out on the streets and when so many people were raising millions of dollars for charity. That makes it worse. It's utterly horrifying and completely appalling.
"It's difficult to think of a more ghastly event that this should be perpetrated upon.
"It's an event synonymous with families. My guess would be there are quite a lot of disabled athletes. People come out on the streets with an air of celebration. It's a great national day and they're trying to raise money for charity.
"In terms of a really grim day to strike, you couldn't have chosen a better - or, to be honest, a worse - day to strike."
UK Athletics chairman Ed Warner insists British athletes remain committed to running at the London Marathon.
British double Olympic gold medal winner Mo Farah is among those scheduled to race in London on Sunday and having spoken to Bitel, Warner has "complete confidence" that it will be staged successfully.
"This type of terrorist outrage is particularly saddening. It's a very sad day for our sport. We've had no indication that any of the British athletes will pull out," Warner said.
"I'm very conscious of the work that London Marathon are doing around safety and security for this weekend.
"I talked to Nick Bitel this morning and I have complete confidence that race organisers, police and security services will do the right thing by the race.
"It's important that it's not waylaid by those tragic events in Boston overnight. My heart goes out to everyone affected in Boston."
Marathon world record holder Paula Radcliffe posted on Twitter: "Situation looks awful, thoughts with everyone. There are some very sick people out there, who would do something like this?"
Former world 1500metres champion Steve Cram echoed Robertson's sentiments, telling Radio Five: "All of us are just appalled that they would choose an event like the Boston Marathon.
"Whoever the perpetrators are, it's absolutely horrendous. I think in sport sometimes we think we're not involved in these sort of events, but unfortunately every now and again sport does get involved.
"Our hearts go out to those involved yesterday in Boston. And of course I'm sure a lot of people will be worried about what's going to happen on Sunday and Monday."
Asked if they should be worried, he replied: "I hope not. People will be concerned. (But) London is renowned as being one of best-organised events in the world.
"We have fantastic record in the UK. If you look at what happened at the Olympics last year, we did everything possible to stop this sort of thing happening. I suppose there's only so much you can do, though."
The FBI has started the hunt to find those responsible for the attack in Boston.
Scores were injured, many suffering shrapnel wounds, with Massachusetts General Hospital saying "several amputations" had to be performed on survivors.
Police were searching a flat in the Boston suburb of Revere as part of the investigation. Massachusetts State Police confirmed that a search warrant was served on Monday night but gave no more details.
There were no immediate claims of responsibility for the terror attack, the most serious in the United States since the 9/11 World Trade Centre atrocity. Al Qaida-linked groups and militant white extremists have attacked targets in America in the past.