Walsh wants lessons to be learned
David Walsh, whose 13-year pursuit of Lance Armstrong concluded with the disgraced cyclist admitting to doping to win seven Tour de France titles, believes more should have been done to allow questions to be asked of the American.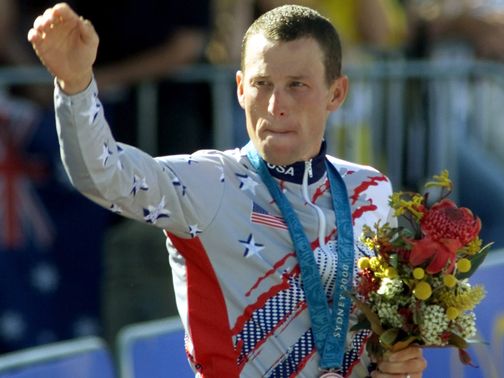 The Sunday Times was forced to pay £300,000 in damages and incurred £600,000 in costs after Armstrong successfully sued them for making claims he was a drugs cheat.
With the 41-year-old now exposed after Walsh's rigorous investigation and a United States Anti-Doping Agency inquiry which concluded Armstrong led the United States Postal Service team's doping programme, the paper is poised to recover the money.
Speaking at the Sunday Times Oxford Literary Festival, following his talk titled 'Seven Deadly Sins: My Pursuit of Lance Armstrong', Walsh revealed two offers made on Armstrong's behalf have been rebuffed, with the perception that the Texan would like to settle the case.
But Walsh feels the damages should not have been awarded in the first place.
"I just look forward to the money being paid back to the Sunday Times, because they should never have had to pay it in the first place," Walsh, the newspaper's chief sports writer, said.
"The Sunday Times really needed to be encouraged to ask questions about this guy, to investigate him. That's what our judges should have been saying to us: 'It's in the public interest for you to go out there and find out the truth about this guy'.
"But what we were being told was: 'Until he tests positive, you can do nothing. You can't suggest that he deserves to be investigated'.
"Well, what happens if when he tests positive it gets covered up?
"They would say 'expose that'. That's what we were trying to do.
"That's why the Sunday Times ended up paying almost £1million.
"It's going to get resolved now in a way that's much better. The Sunday Times is going to get a huge amount of its money back, if not all of it. That's the way it should be."
Walsh first met Armstrong in 1993, the year the then 21-year-old rode the Tour for the first time and won the World Road Race Championships, but his suspicions were roused in 1999 when the world was captivated by the story of the cancer survivor leading, and winning, the Tour.
Cycling was a sport mired in doping following the 1998 Tour and Walsh was sceptical of Armstrong's answers on the subject.
He began asking questions and finding the answers to support his hunch, but little forensic evidence.
In 2004, Walsh and the French journalist Pierre Ballester published 'LA Confidentiel: Les secrets de Lance Armstrong' in France.
Nine years on, it is unlikely to be reprinted in English, but it revealed many of the misdemeanours which have now been reported widely.
Walsh felt when Armstrong retired after his seventh Tour win in 2005 that he had lost; the Texan had got away with it.
But Armstrong could not resist returning in 2009 and 2010 for a Hollywood comeback which led to his downfall. Armstrong has denied doping in those years, however USADA believe he was still cheating.
Floyd Landis, Armstrong's former team-mate who had been stripped of the 2006 Tour for doping, turned whistleblower, sparking the US investigations into the Texan.
Eventually, after years of denials, Armstrong came clean in January in an interview with Oprah Winfrey.
Walsh believes the motivation for the confession was to emulate the rejuvenation of former US president Bill Clinton following the Monica Lewinsky sex scandal.
Armstrong declined the opportunity to reveal all to USADA under oath, because, Walsh believes, he is wary of committing perjury.
Responding to a question from the audience at Oxford's Sheldonian Theatre, Walsh said it is time for International Cycling Union president Pat McQuaid to quit. It was an answer met with spontaneous applause.
McQuaid has faced criticism over the UCI's anti-doping record, and over his handling of the saga which was developed since the American's admission.
"I don't think world cycling can have credibility as long as he is president," Walsh said.
The problems have heightened scrutiny of doping across all sports, with cycling under the most.
The 2012 Tour winner Sir Bradley Wiggins and his Team Sky squad have been the subject of many questions due to their success.
Team Sky principal Sir Dave Brailsford has admitted making mistakes, such as the recruitment of Dr Geert Leinders, a physician with a chequered past. Walsh believes Team Sky are clean, having been embedded with the team at the invitation of Brailsford.
He believes their success, in no small part, is due to the innovation of the Australian head of performance Tim Kerrison, whose background is in rowing and swimming.
"So far, my feeling is that they are clean, but that means nothing," Walsh said.
"My feeling was that Armstrong was doping. I had to go out and try to prove it.
"Now I'm in a situation where I think a team is clean, but I've got to go out now and try to get the evidence either way."
---
Click here for completely free £10 bet with Sky Bet & £5 free every week
---