Funding leads to some criticism
UK Sport has been accused of reneging on promises to build a legacy after revealing the winners and losers in terms of funding for the Rio de Janeiro Games today.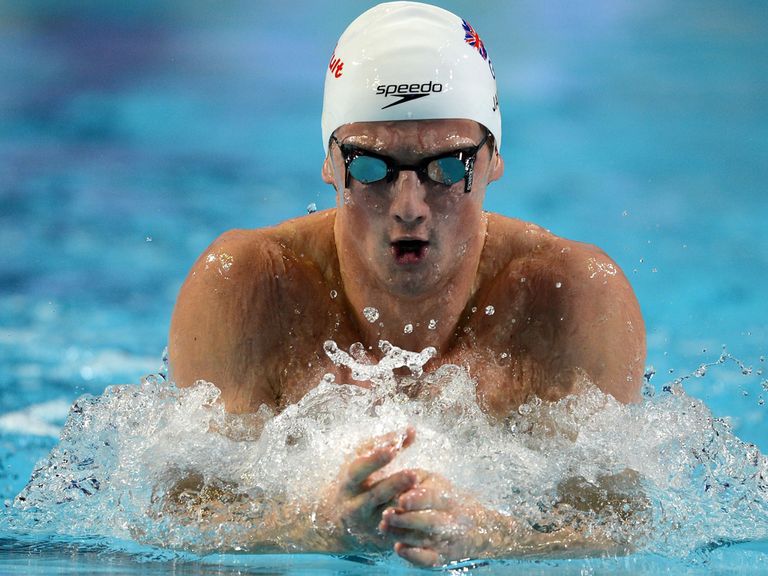 The nation's high performance sports agency announced a record pot of £347million to be distributed in the run-up to the Olympics in Brazil, with cycling, rowing, boxing, athletics and gymnastics among those given increases.
By contrast, several sports are paying the price for failure at London 2012 with severe cuts to their income.
Basketball, handball, wrestling and table tennis miss out on funding altogether, while volleyball is down to £400,000 from £3.5million.
It has led to some angry reactions, with Team GB volleyball player Maria Bertelli tweeting: "@uk-sport @london2012 @sebcoe legacy? Please explain? Gave everything & more because I believed your promises #false."
Chris McDermott, a member of the British handball team, reacted with dismay, writing on his twitter account @ChristopherMcD-: "I'm devastated. Absolutely gutted. Gave everything for 7 years now we've been chopped."
Fellow handball player Holly Lam-Moores expressed her disappointment, tweeting: "Devastated, we inspired a generation this summer but now unable to capitalise on that....a sad, sad day for most GB team sports."
British Basketball described UK Sport's decision to cut its funding totally ahead of Rio as "devastating" and a "waste" of previous investment, while Colin Nicholson, chief executive of British Wrestling, said the news was "very disappointing".
Swimming was another major casualty in today's funding announcement after it returned just three medals at London 2012.
It has seen funding cut to £21.4million from £25.1million, although British Swimming had been braced for bad news and chief executive David Sparkes remained pragmatic.
"Overall we are satisfied with the outcome," he said. "While disappointed with the award for swimming, we recognise we need to rebuild confidence that we can deliver medals at Olympic level consistently before we can demand more investment.
"We had a disappointing Olympics in swimming and we now need to focus our energies on driving the cultural change needed moving forward and this will be built around a no- compromise approach underpinned by performance management and strong effective leadership.
"Everyone involved in swimming remains committed to working hard towards achieving success in Rio and beyond."
Despite the loss in funding, British Swimming saw an increase in funding for four other aquatic sports - disability swimming, diving, synchronised swimming and women's water polo.
They come as part of a number of funding improvements, with the biggest increase of any Olympic sport going to boxing.
It is seeing funding increased by 44% to £13.8million, though £9.55million is conditional on the sport sorting out some internal issues.
Cycling is up to £30.6million from £26.3million, athletics has a £1.7million increase to £26.8m, rowing is up from £27.3million to £32.6million and equestrian sport also received a boost.
The British Equestrian Federation has been awarded £17,929,600 for Olympic equestrian sport and £3,782,800 for Paralympic equestrian sport.
Gymnastics is up from £10.8million to £14.5m and sailing from £22.9million to £24.5million, while investment in Paralympic sport also rises dramatically.
The British Paralympic Association (BPA) welcomed an overall increase in funding of 43%, saying in a statement: "The BPA has always maintained that, for the Paralympic movement in the UK, London should be a springboard on to greater things.
"UK Sport's increased level of investment into Paralympic sport as a whole reflects that and we are delighted that the strong performance of the ParalympicsGB team in London has acted as the catalyst."
Despite a cut in its funding from £7.4million to £5.9million, Badminton England was pleased with its allocation.
Britain had only two singles players and one doubles pair at London 2012 and failed to win any medals.
But BE, who also oversees the British Olympic badminton programme, felt the figure was a realistic adjustment following the retirement of some elite players over the past four years.
BE chief executive Adrian Christy said: "I think the outcomes for Badminton England and the GB programme have been very good.
"We are satisfied with the investment, which is somewhere where we anticipated it to be.
"It gives us the opportunity to build on what we have been building and to continue to achieve what we set out to achieve.
"We went into the London cycle with more players on our programme. Since then several players have retired and several players have left the programme.
"Our whole philosophy is about players on the programme who have potential to medal in Rio or 2020.
"We have gone from 30 to 20 players, but we now have a group of young players whose best years are in front of them."
---
Click here for completely free £10 bet with Sky Bet & £5 free every week
---