What the Dzek, Edin!
Many have tried, but nobody has succeeded in taking his crown. The inimitable Cheeky Punt takes you through his weekly betting lows and highs with the original punting blog.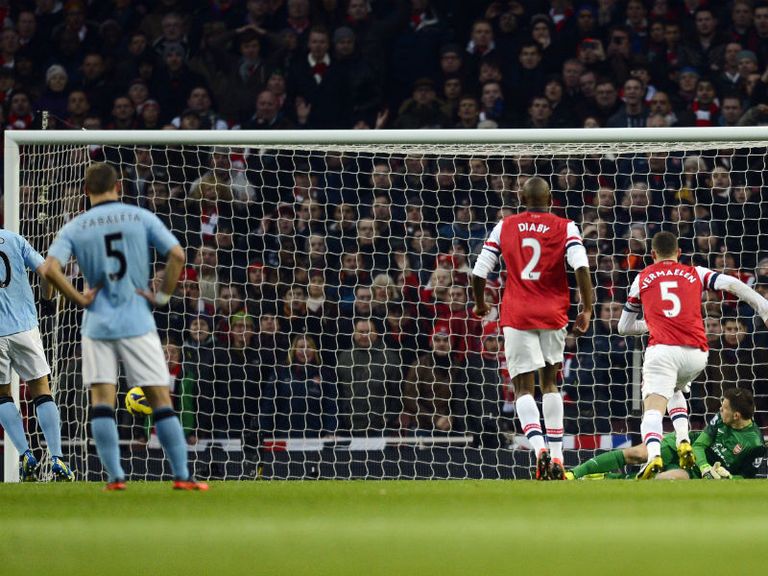 Last Wednesday night I was saluting two men in Chez Punt, two men you would never be in much danger of mistaking each other for.
The first was a scaffolder from Hartlepool. The second, the world's most expensive footballer.
I was all over Paul Jennings at 8/15 to beat Jason Cullen in the BDO World Championships. He'd won me raw coin in the first round when he came through as a 2/1 outsider and I fancied him as an odds-on poke in round two.
Thankfully Cullen (who incidentally has to be a good shout for the world's oldest looking 24-year-old) fell apart totally on the big stage, missing a ridiculous amount of doubles as 'Jenno' romped to a 4-0 win.
And after 'Jenno' came Ronaldo.
I was also on 'Ronny' to score first for Real Madrid at 3s in their Copa del Rey return with Celta Viga. CR7 wasn't messing about and a vicious, dipping, swerving shot after just two and a bit minutes beat the Celta 'keeper all ends up and had me giving it large on the couch in just my undercrackers as I celebrated a timely £370 kill.
---
I had a mare with my Saturday coupon, with West Brom's late collapse against Reading hitting me hard.
Add to that a Leeds, Shrewsbury and MK Dons treble that looked a sure fire winner at HT. Leeds were 0-0 with basement boys Barnsley while the Dons and the Shrews were both in front against Bury and Hartlepool respectively.
Yet if a week is a long time in politics, 45 minutes can often prove an eternity in Coupon Land.
Leeds ended up losing 2-0 to Barnsley while both Bury and Hartlepool came back to pick up improbable points on the road.
I also had the misfortune of watching Got to Dance on Sky, a programme that as far as I can see consists of scores of absolute balloons jumping about on stage in the vain hope of becoming famous.
If any of the contestants are watching this, particularly Ruff Diamonds, a word in your shell-like. That is simply not break dancing. Try doing the business on a packed nightclub floor full of glass and urine after 14 Kopparbergs. That, my friends, is break dancing.
---
Super Sunday of course gave us two cracking matches between Manchester United and Liverpool and Arsenal and Manchester City.
I was still on the wagon having not consumed a drop of alcohol since my ridiculous performance on the vodka and milks the weekend before New Year.
When you are off the peeve I find the best strategy is to avoid boozers, appreciating fully the old adage that if you spend enough time in the barber shop you will end up with a skinhead (or at the very least a Joey Essex side sweep).
So I watched the match from the comfort of Chez Punt and my bet of the day was a 'first goalscorer' double consisting of Robin Van Persie and Edin Dzeko.
RVP didn't hang about of course as he lashed home the opener in ManYoo's 2-1 win over the Scousers.
So it was all down to Dzeko and you can imagine my face when Man City were awarded a spot-kick early doors at the Emirates.
Dzeko stepped up but his kick was somehow kept out by a joint enterprise between Woj Szczesny, the post and the goal line.
I must have saw the replay of that penalty 12 times during the Sky transmission and then again on Match Of The Day 2 and for the life of me I still cannot comprehend how my bet ended up a loser.
Make no mistake I, Cheeky Punt, am a black belt at snatching defeat from the jaws of victory when it comes to a gambling.
Cheeky's Punt of the Week: Andy Murray to win the Australian Open at 11/4 (Betfred).