New year, same old shambles
Many have tried, but nobody has succeeded in taking his crown. The inimitable Cheeky Punt takes you through his weekly betting lows and highs with the original punting blog.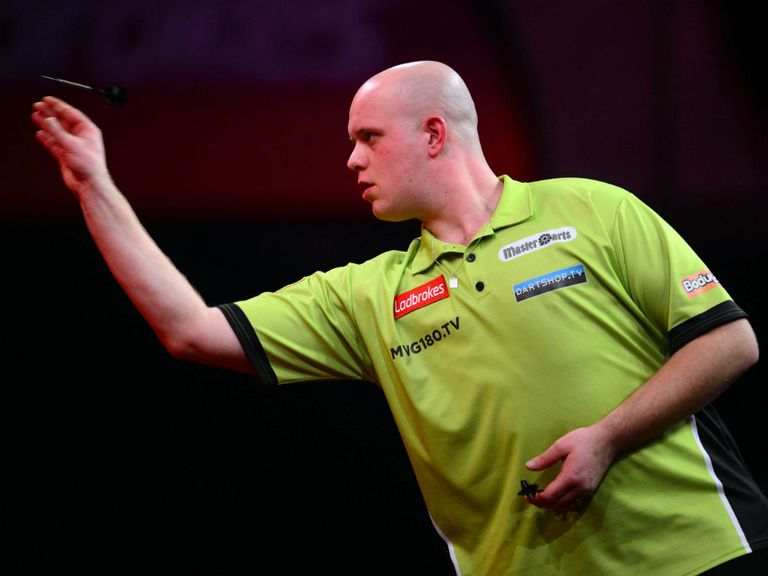 Shambles - A scene of disorder; a ruin; a mess. Or to put it another way, me last Saturday night.
I have spoken about my problematic drinking before on these pages. But seldom, if ever, have I ever been in a state of drunkenness quite approaching how I was last Saturday evening.
The day started with me getting a 'Both Teams to Score' five-timer up. For reasons I am still not sure of I celebrated this by taking a litre bottle of gin from the cupboard and driving to a friend's house. I dusted the gin off in little over half-an-hour and then started on the cans, Oliver Reed style.
By 7pm I was smashed and took a call from 'The Big Woodowski'. He'd been having a hard time of it on the punting front (caused largely by Hartlepool's outrageous 3-2 win at Sheffield United) and asked me what I thought about Michael van Gerwen's chances of beating Adrian Lewis in the World Championship darts.
"He isshhh the best 4/7 shot in darts, I mean sport," I slurred as I pinged another Stella into me. I somehow managed to persuade Woody to have two grand on himself and bung me £500 on, and then asked if he would pick me up in a taxi.
Before long we were in the pub drinking double Bacardis and shouting MVG home. He took the first set but it wasn't the procession I thought it might be. In fact, Lewis actually had two darts for the match but his derriere nipped and Van Gerwen stepped in to win 5-4.
'The Big Woodowski' apologised for referring to me in rather derogatory terms while Lewis was sat on tops for the match and promptly handed over £280 in cash.
The rest of the evening is an absolute blur but for vague recollections of drinking vodka and milk early bells on Sunday morning at some iffy house party. I eventually made it home (with the help of my mate Eggy) at 3pm on the Sunday with the elastic from my boxer shorts tied tightly around my head like some sort of alcoholic Rambo.
---
I'd done so much ale in on my Saturday night/Sunday morning spectacular that I slept right through the Sabbath and woke in a wholly confused state on Monday morning. I immediately began to bring up pint fulls of yellow bile from the pits of my stomach and was trembling worse than Shakin' Stevens going at it with a pair of maracas.
It was New Year's Eve and as the world got ready to party all I wanted to do was curl on the couch while getting stuck into some Orange Jubbly ice lollies.
I was at a fiercely low ebb. I was depressed, alone and frantically Googling 'symptoms of alcohol poisoning' on my laptop.
However, spare a thought for my old mate Boris.
At 4:48pm I received a late contender for text message of the year with the following beauty:
'CHEEKY HELP ME OUT MATE. I HAVE WAXED £460 ON THE ROULETTE AND AM IN TROUBLE. IF U LEND ME £120 I'LL GIVE YOU £150 BACK ON JAN 8 AND YOU CAN HAVE MY PASSPORT'
I was too weak to reply. But it was comforting to know that I was not the only lost soul as the nation prepared to see in 2013.
---
New Year's Day and I was still in a bad way. I had vowed to have January off the sauce. I say vowed, it was in fact a non-negotiable deal-breaker with 'er indoors as I had another round of crisis talks ahead of her moving back to Chez Punt.
I was definitely still depressed but the black clouds might just lift if Van Gerwen could beat Phil Taylor in the World Championship final.
I was on the baldy Dutchman at various prices from 9/2 down to 6/4 and stood to win myself over a bag of sand if he came good.
Stupidly, I declined to lay off despite the fact that 'The Power' was even money on finals night.
I needed the pull out. With my car insurance due on January 4 and all quotes coming out higher than £1,400, I dared not even contemplate Van Gerwen failing.
He started like a train and was soon 2-0 up in sets. He hit 1/4 in-running at that stage but I still refused to lay it. It was a cracking match and MVG had a dart for a 5-2 lead but fluffed his lines and Taylor reeled him in for a 7-4 win.
I spent the remainder of New Year's Day screaming into some couch cushions (don't knock it till you try it) and wondering if Direct Line would spin up double or quits on their £1,650 for the year quote.
Cheeky's Punt of the Week: Victoria Azarenka to win Australian Open at 7/2 (William Hill).