49ers TO SINK SAINTS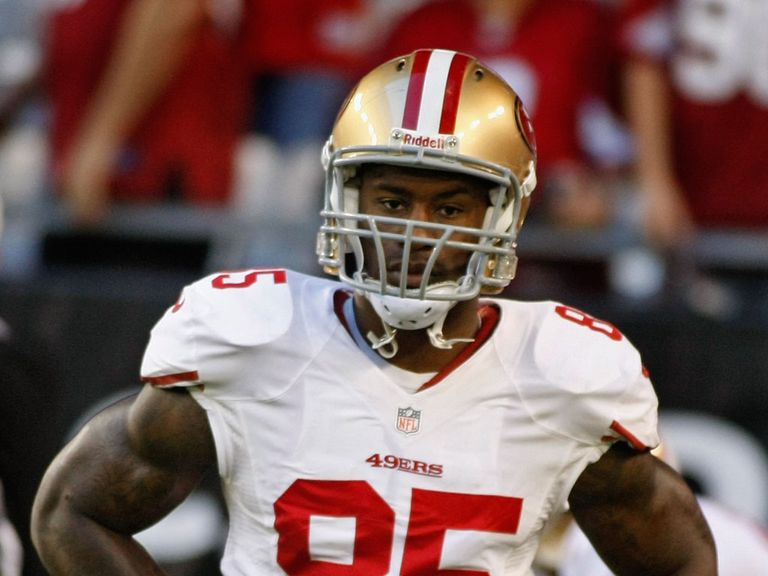 2.75pts Minnesota (+6) to beat Chicago at 10/11 (BetVictor and bet365).
2.75pts San Francisco to beat New Orleans at 10/11 (Hills and Coral).
3pts Vernon Davis to have over 55.5 receiving yards at 5/6 (Paddy Power).
---
Minnesota at Chicago (1800GMT)
The layers have had no help pricing this one up as they wait to see whether Bears starting quarterback Jay Cutler makes it back onto the field.
Cutler has not played since suffering a concussion against Houston a couple of weeks ago and he is set to see an independent neurologist in a bid to get clearance.
Depending on the outcome, head coach Lovie Smith has a decision to make whether to actually let him start anyway as his pourous offensive line may not be able to save him from further punishment.
Back-up Jason Campbell was sacked six times in the heavy defeat at San Francisco so throwing Cutler back into the fray against the likes of Jared Allen could be courting disaster.
Hosting the Vikings, on paper, looks a chance to arrest a two-game slide after defeats to the play-off calibre duo of Houston and the 49ers but their NFC North rivals have managed to raise a few eyebrows after a 3-13 campaign last year.
Leslie Frazier has built a solid defense but it has been the extraordinary running of Adrian Peterson on the back of a devstating knee injury that has carried this team to a 6-4 record.
A blown ACL is normally the death knell for a running back's career but Peterson has not only come back, he has come back better than ever.
He has an improved attitude as well following the long road back through rehab and admitted in an interview this week that there is more improvement to come.
It looks like Cutler has been given the green light to start by the medical team but I am still keen on the chances of the Vikings with a start.
They can ride Peterson's efforts on the ground and take advantage of six points on the spread.
San Francisco at New Orleans (2125GMT)
Sky's second live game on Sunday night is a screamer with a rematch between the two teams from last season's NFC Divisional play-off round.
It was the 49ers who came out on top 36-32 in a dramatic game on that occasion and much like the earlier game, there is an element of uncertainty as to who will start at quarterback for the visitors.
Alex Smith has been on the sidelines with a concussion and his replacement Colin Kaepernick stepped in last Monday night with an excellent display on his first start as Chicago were comfortably beaten.
Head coach Jim Harbaugh has always preached he will go with the "hot hand" at the position but he is in the rather awkward of position of having to bench one or the other with Smith expected to be declared fit.
I reckon it will be the mobile Kaepernick who gets the thumbs-up so it is going to be up to the Saints defense to try and take advantage of his inexperience.
New Orleans have made an excellent job of trying to get back in the race for the post-season following a dreadful 0-4 start but five wins from their last six still has them teetering on the brink at 5-5.
They can't afford many more mistakes but do seem to have finally found their rhythm with impressive victories over Philadelphia, Atlanta and Oakland in the last three weeks.
Aside from putting the kybosh on Atlanta's unbeaten record, beating this 49ers outfit is going to need a better effort still and I am keen on the latter to get the victory.
You can back them at a fraction of odds-on for the win straight up while I also want to get with tight end Vernon Davis in terms of his personal performance.
One of the premier players at his position in the league, he was the scourge of the Saints when they met back in January with 180 yards in receptions.
He had a couple of quiet games recently against the Cardinals and the Rams but showed much more like it with Kaepernick at the helm as he racked up 83 yards in the defeat of the Bears.
Expect him to be a heavily involved again so backing him to get over 55.5 receiving yards looks a bit of a gift.
Preview posted at 1445 GMT on 24/11/2012.