New Jersey expect 2014 slot
The man behind the Grand Prix of America fully expects his race to be on the 2014 Formula One calendar when it is officially announced next week to bring to a close the toughest challenge of his career.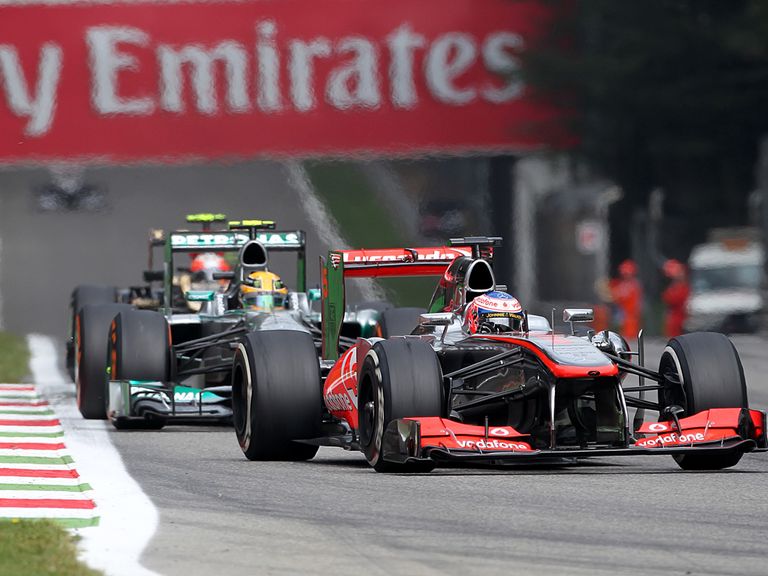 The troubled event in New Jersey, along the Hudson River and with the Manhattan skyline serving as a backdrop, should have taken place this year, but failed to do so due to financing issues.
In solving those problems with the assistance of Formula One supremo Bernie Ecclestone, a 15-year contract was signed in June.
But even then doubts have continually been raised as to whether the event will ever be staged, never more so than when a draft calendar materialised just before the Italian GP with no New Jersey on it.
Race promoter Leo Hindery Jr's explanation is that a sanctioning fee owed to the national sporting authority, in this instance ACCUS, the Automobile Competitions Committee for the United States, has not been paid, and is not due until this Friday.
When submitted, the World Motor Sport Council, scheduled to meet in Dubrovnik a week later, will then be in a position to give the green light and hand the GP of America a race date.
"We never had any expectation of being on a preliminary schedule," said Hindery Jr.
"But it took on a life of its own because so many of us are aspiring to be on the calendar that haven't been there before - ourselves, Russia, Mexico, and with Austria also returning.
"In our particular case we were told not to do anything but stick to the date of the 20th, which we intend to do.
"Bernie told us if we stayed consistent with the rules and applications then he would expect there to be a New Jersey race.
"Time-wise, we have done everything we have been told to do, and when to do it.
"The calendar decision will be made later this month, and although I can't guarantee anything, we fully expect to be on it."
When that happens it will be all systems go for New Jersey to finally count down towards making its debut, and the end of a saga on which he concedes he almost threw in the towel.
"I underestimated the challenges of doing this in the midst of a worldwide financial crisis," added the 65-year-old, who is the founder of private equity investment fund InterMedia Partners.
"I committed us early on to no state, municipal or public financing whatsoever, which is something we believe in and are committed to.
"Others haven't had that conviction, which has made it tougher.
"Were it not for some great partners and some folks in the sport who want us to succeed then it would have been abandoned. I wouldn't have been able to have pulled it off.
"But hands down this has been the toughest challenge of my career."
Given it is a street track, the only permanent features are the pits, paddock and hospitality buildings.
Other temporary facilities such as barriers, catch fences and seating will not need to be installed until closer to the race date.
With regard to paving and the grading of the circuit, work is due to take place this autumn and concluded in the spring.
As far as Hindery Jr is concerned, construction is "in hand", whilst financially he "expects to meet all of our obligations".
So when the five red lights go out to signal the start of next year's race, will there be any personal satisfaction or gloating?
"I would never say 'I told you so'," added Hindery Jr.
"For those who believe in this particular piece of sport, this has been a labour of love.
"There will be gratitude towards a governor (New Jersey's Chris Christie), two mayors (Weehawken's Richard Turner and West New York's Felix Roque) and some colleagues in the UK who could have, should have said 'no' several times.
"But if somebody somewhere says 'Wow! For 15 years Formula One will be in New York/New Jersey and Leo Hindery is behind it' then I'll be thrilled."
---
Sky Bet Free Bet Club: £10 free bet - £5 free every week
---