Second gold for Luckman
England shooter David Luckman has claimed his second gold medal of Glasgow 2014 in the full-bore rifle Queen's Prize individual event.
Athletics. Click here to bet.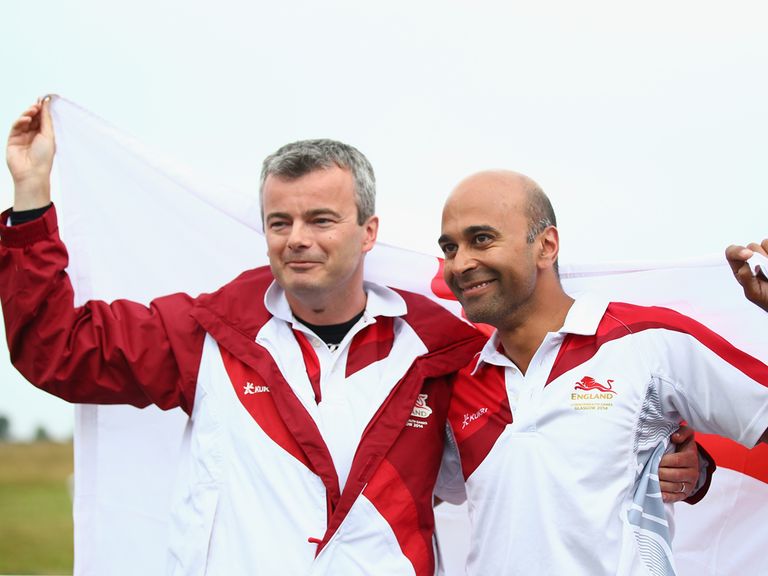 The 38-year-old, competing at his first Commonwealth Games, took the pairs title on Saturday with team-mate Parag Patel.
And Luckman doubled his tally in the gruelling three-day long-range discipline with a Games record score of 401-42, beating Canada's Jim Paton into second place with Patel taking bronze for England.
England's Aaron Heading blasted his way to shotgun silver in the men's trap.
The 27-year-old from Lincolnshire was the reigning Commonwealth Games champion after taking gold in Delhi four years ago.
But Heading found Australian Adam Vella, a three-time Commonwealth winner in pairs events and an Olympic bronze medallist, too hot to handle on the range in Dundee.
Heading missed three of his first six clays and six in total in the gold medal match while Vella, 43, nailed 11 out of 15 to take the title.
Nevertheless, Heading was largely satisfied to land silver, which was presented by Formula One legend Sir Jackie Stewart, and add to England's shooting medals haul.
"To come away from silver if you had seen me training - oh my God!" he said. "I'd have taken your hands off if you'd told me, 'Aaron, you'll get silver'.
"I need a crowd to shoot well. I need the support, this is my stage.
"I really tried my best. I'm relieved it's another medal, although slightly disappointed it wasn't the one I wanted."
Kristian Callaghan added another medal to England's shooting tally with bronze in the 25m rapid fire pistol.
The 21-year-old Commonwealth Games rookie from Newbury, Berkshire, was neck and neck with double Delhi gold medallist Harpreet Singh of India and Australia's David Chapman in a closely fought final.
But, needing four hits out of five in the penultimate round to move into gold-medal position, Callaghan could only manage one to slip into third.
Chapman went on to take gold, with Singh settling for silver.
Commonwealth Games Special: £1000 of Free Sky Bingo
Callaghan was previously a member of a riding club but took up pistol shooting after outgrowing his pony.
"I don't think I'm the right physique for that now," he said.
"It's absolutely incredible. When I woke up this morning I didn't believe I was going to win a medal. I still can't believe it.
"It was difficult in the closing stages. I thought it was hard at the start but when I knew I'd got a medal I was just overwhelmed.
"All the practice has been worth it. This has been second to none. You cannot emulate this experience.
"Now we have plans to qualify for Rio in 2016, then future Commonwealths. I also have the world championships in four weeks and if I got a medal there I don't know what I'd do. That's the focus now."
New Sky Bingo customers get £20 free