Two-year ban for Tiernan-Locke
Jonathan Tiernan-Locke has been given a backdated two-year ban and had his contract with Team Sky terminated over discrepancies in his biological passport.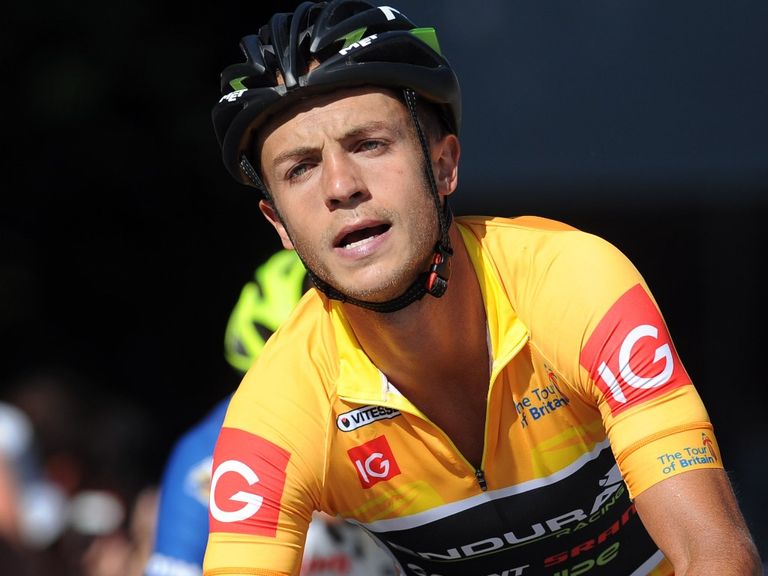 The International Cycling Union (UCI) were made aware of the anomalies last September and subsequently asked UK Anti-Doping to initiate disciplinary proceedings against the 29-year-old Englishman in December.
The adverse results were recorded in September 2012, the same month Tiernan-Locke won that year's Tour of Britain and a month before he agreed to join Team Sky.
His hearing was delayed until this summer, and although he has always denied any wrongdoing, a disciplinary panel did not accept his explanation for the abnormalities and he has consequently been banned until January 1, 2016.
Tiernan-Locke's 2012 Tour of Britain win has also been scratched from his record. 
A Team Sky statement said: "Team Sky today terminated Jonathan Tiernan-Locke's contract with immediate effect. The action follows confirmation of his UCI anti-doping violation, upheld after his unsuccessful appeal to UK Anti Doping."   
Team Sky principal Sir Dave Brailsford said: "Jonathan's contract has been terminated today. Whilst there have been no doubts about his time with us, his doping violation - from readings taken before he joined this team - means there's no place for him in Team Sky.
"We've a well-known stance on anti-doping and our action is the inevitable outcome of a violation. This is a team that trains, races and wins clean."
Tiernan-Locke has not raced since last September and was excluded from all Team Sky activities pending his hearing.
The team's statement added: "Team Sky was first aware of an issue in September 2013. Senior management immediately looked into the case and also reviewed recruitment processes. These will continue to be assessed, on an ongoing basis, with the support of the team's Compliance Officer, appointed in the autumn.
"Jonathan Tiernan-Locke has not raced for the team since September 2013 and has not taken part in any team activities - including races, training camps and public appearances - since he was formally notified of a UCI anti-doping violation, then immediately announced his appeal, on 16 December 2013."